Verified Nuzena Customers
Natural vision support, protection against AMD, and provides support for macula health

Suitable for Men & Women
Vision Support + formula is made with ingredients suitable for both men & women
100% Drug-free
Made with pure and natural ingredients inside an FDA registered facility that adheres to GMP guidelines
Eye & Vision Health Starts With Your Diet
Vision Support + is a natural eye and vision health formula specifically designed to support the health and functionality of your macula lens and eyesight. Regular visits to an optometrist is the best practice to protect and prevent serious eye conditions.
Vision Support + Proprietary Blend
(505mg)
Lutein
One of the key components in this formula is Lutein, which helps to filter harmful high-energy blue wavelengths of light and also helps to protect and maintain healthy cells in the retina and macula lens.
Supporting Ingredients
Vitamin A 2000 IU

Vitamin C 200 mg

Vitamin E 45 IU

Vitamin B1 8 mg

Vitamin B2 8 mg

Vitamin B3 40 mg

Biotin 800 mcg

Vitamin B12 27 mcg

Calcium Carbonate 50 mg

Magnesium Oxide 40 mg

Zinc Oxide 32 mg

Selenium AAC 0.2% 8 ug

Copper Gluconate 2 mg

Chromium Picolinate 3.6 mcg
Vision Support +
$45.00
✔️✔️ TRY RISK FREE TODAY WITH A 30 DAY MONEY BACK GUARANTEE ✔️✔️
What are the benefits you ask?
Adding powerful antioxidants to your diet can improve your eye health. Quality vision is quality of life, and supplementing your diet with vision-improving nutrients is a great way to ensure this. With Vision Support + by Nuzena, you will get natural support for your vision and eye health, support for macular health, and natural assistance to protect against AMD.
Natural vision support
The ingredients inside the Vision Support + formula help to provide your eyes with the vital nutrients they need to support optimal vision. The combination of vitamins, trace minerals, and antioxidants helps you to prevent oxidative damage to the retina and macular lens, as well as provides support for existing vision impairments you may be experiencing.
Helps protect against AMD
Age-related macular degeneration (AMD) as it is otherwise referred to, is the deterioration of the macula, which is the small central area of the retina of the eye that controls visual acuity. AMD is currently the leading cause of vision impairment in the United States and can have a severe impact on our lives. The powerful antioxidants in this formula may help to support the adverse effects of AMD.
Supports macular health
Maintaining the health of your macula lens is absolutely essential for effective and optimal eye health. With macular degeneration being the leading cause of severe, irreversible vision loss in people over age 60, there is no better time to begin your eye health regime than today. Fortunately, the Vision Support + formula contains all of the essentials you need to get started.
"Micronutrients are crucial in supporting healthy eye function."
Nuzena Quality Certification
As part of Nuzena's commitment to formula quality and transparency, we have now developed our own quality certification tracker so you can now see the ingredient quality testing results of each batch of our products in real-time.
View Real Time Report
Introducing
Resveratrol Rapid +

Resveratrol Rapid + is a natural formula that has been specifically designed by health professionals to provide natural antioxidant and anti-inflammatory support for helping to lower blood pressure, support healthy blood sugar levels, and promote longevity.

Resveratrol is a plant compound that acts as an antioxidant and has several health benefits including protecting brain function, supporting anti-aging, supporting healthy blood sugar levels, and lowering blood pressure. Resveratrol is commonly concentrated in the skins and seeds of grapes and berries. These parts of the grape are included in the fermentation of red wine, hence its particularly high concentration of resveratrol.

Take a look at some of the benefits below.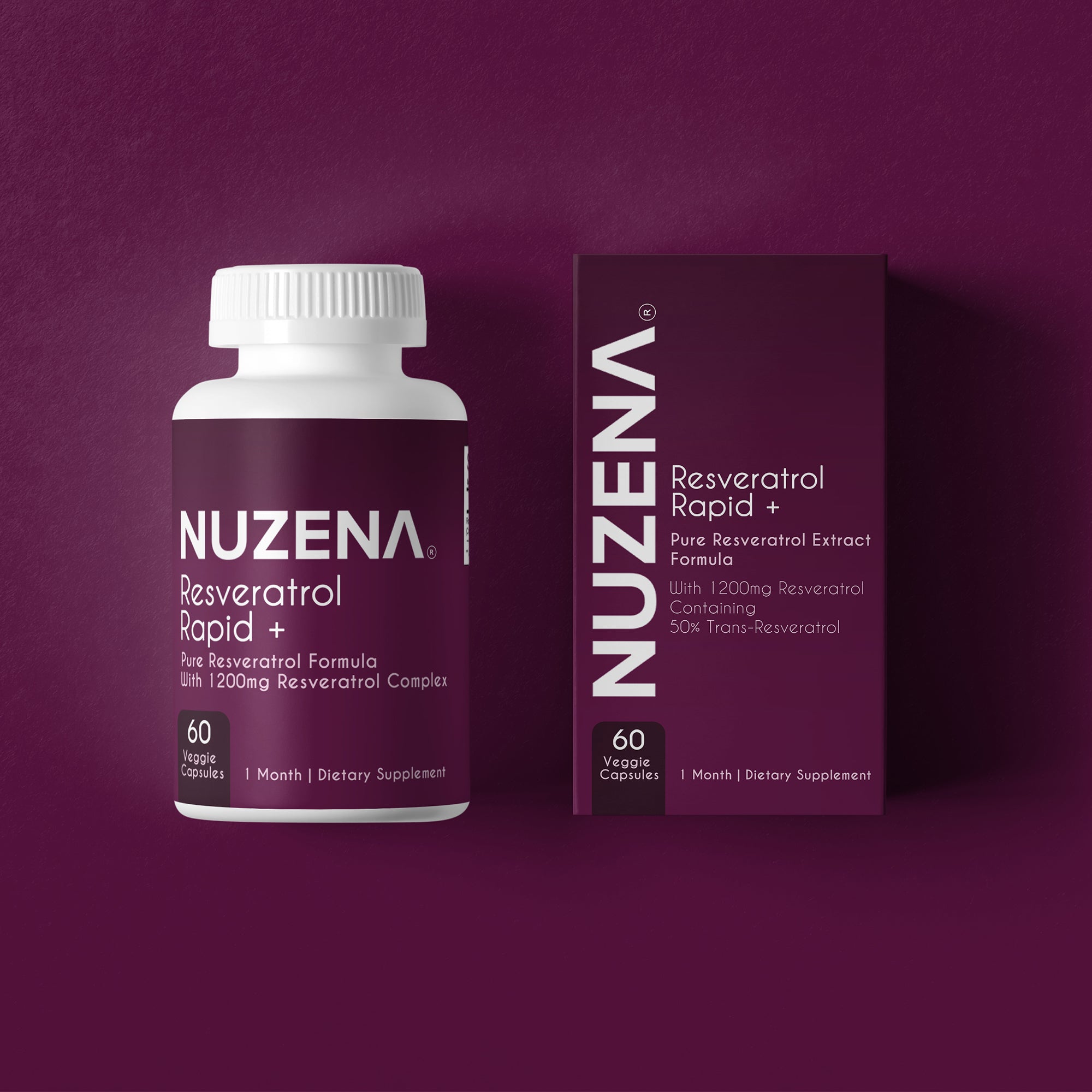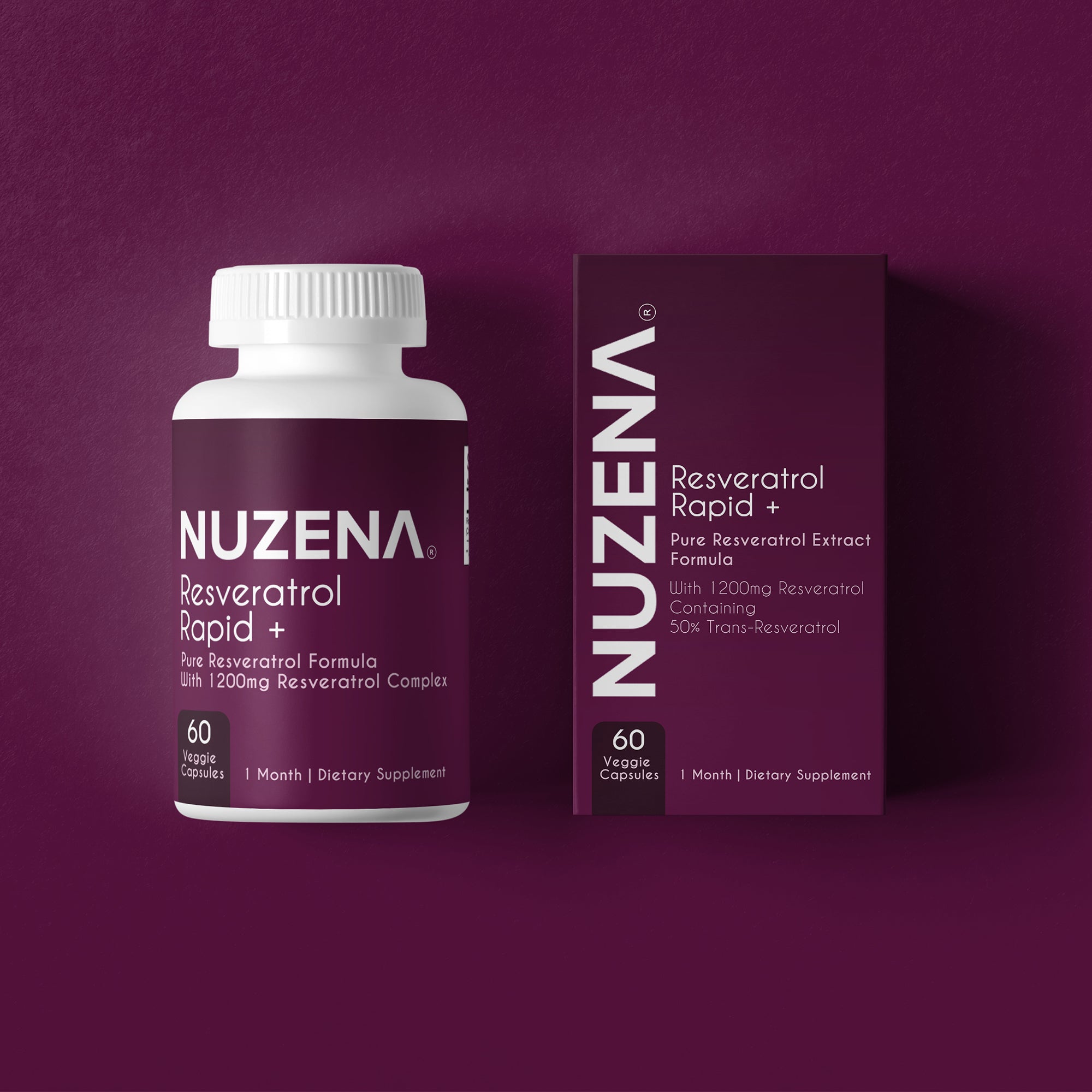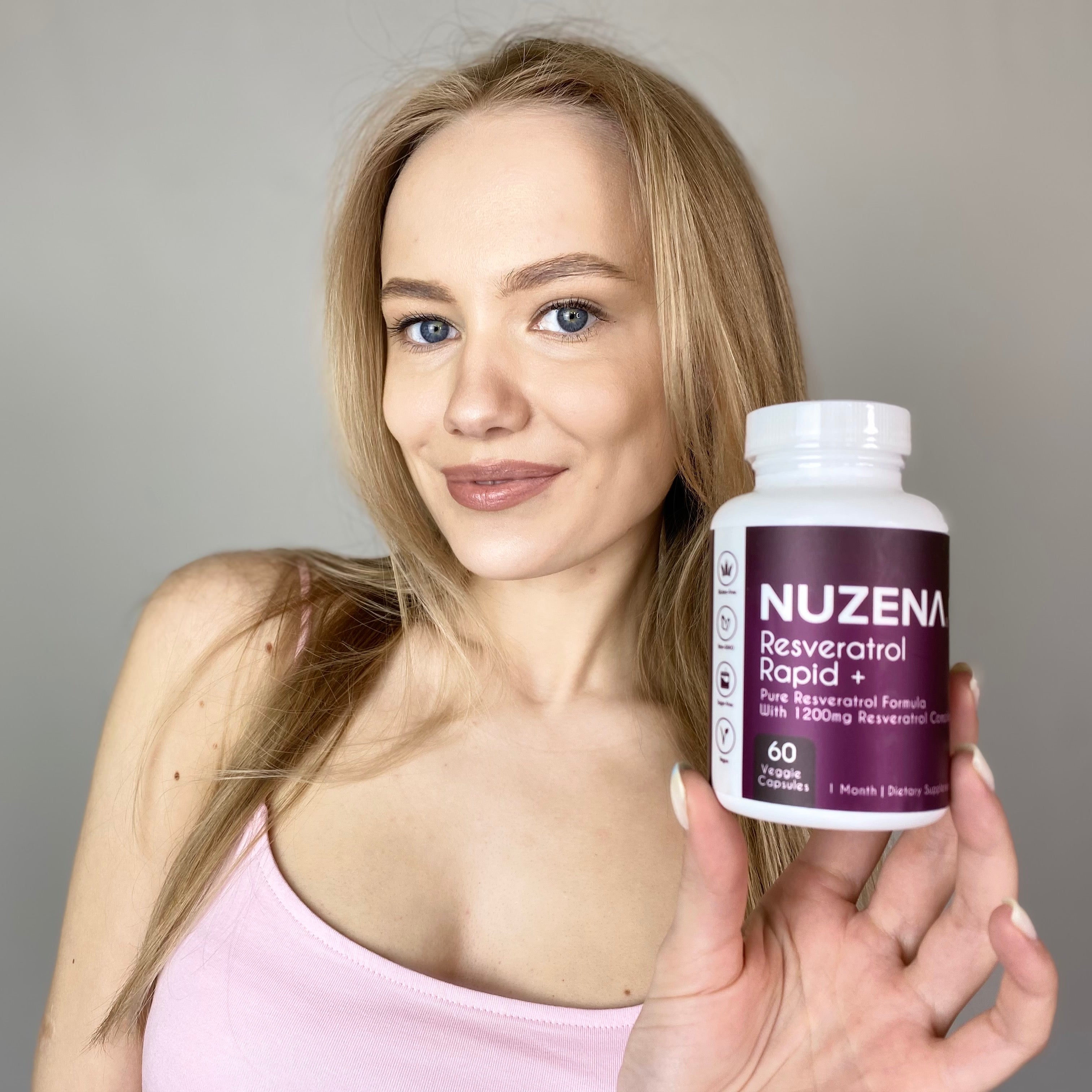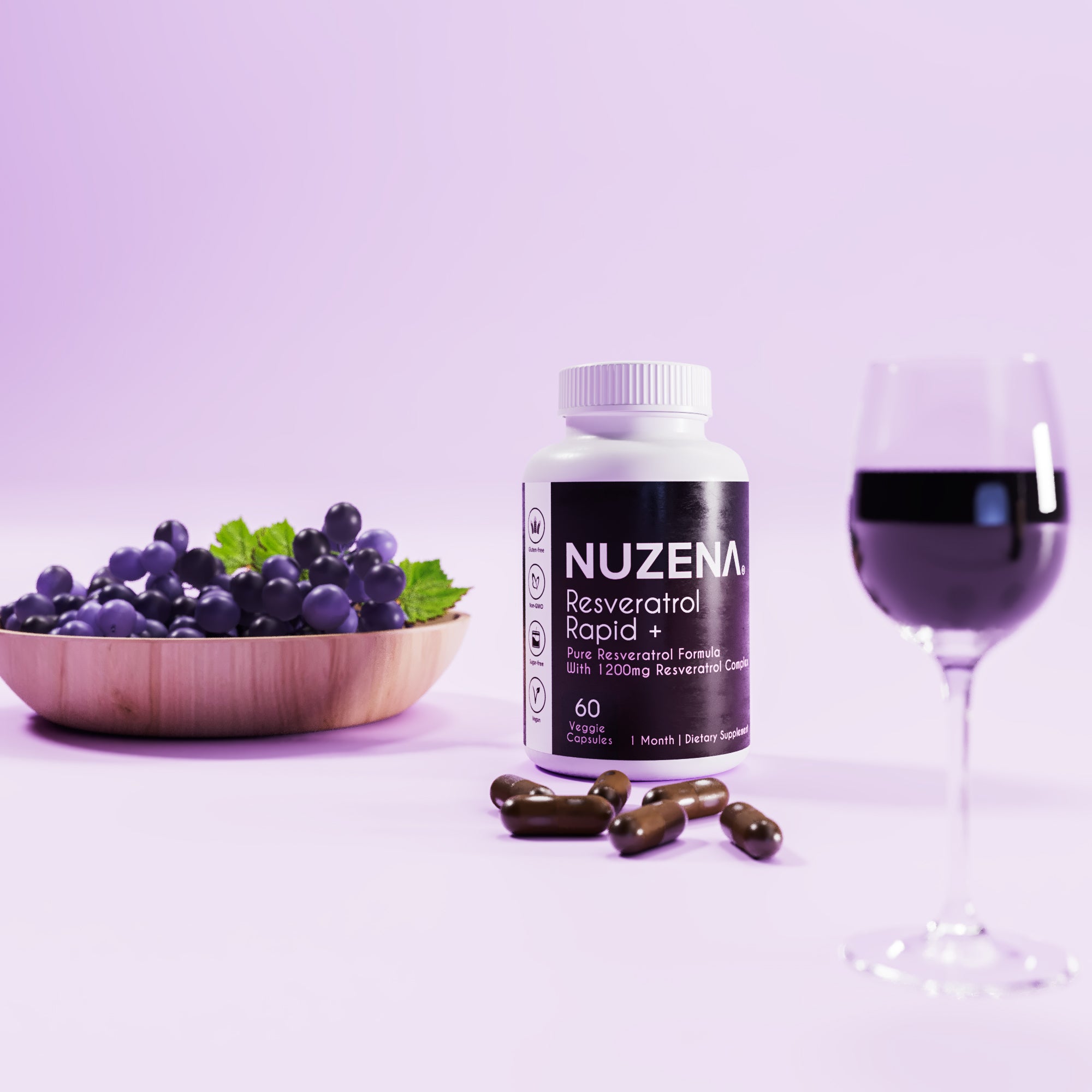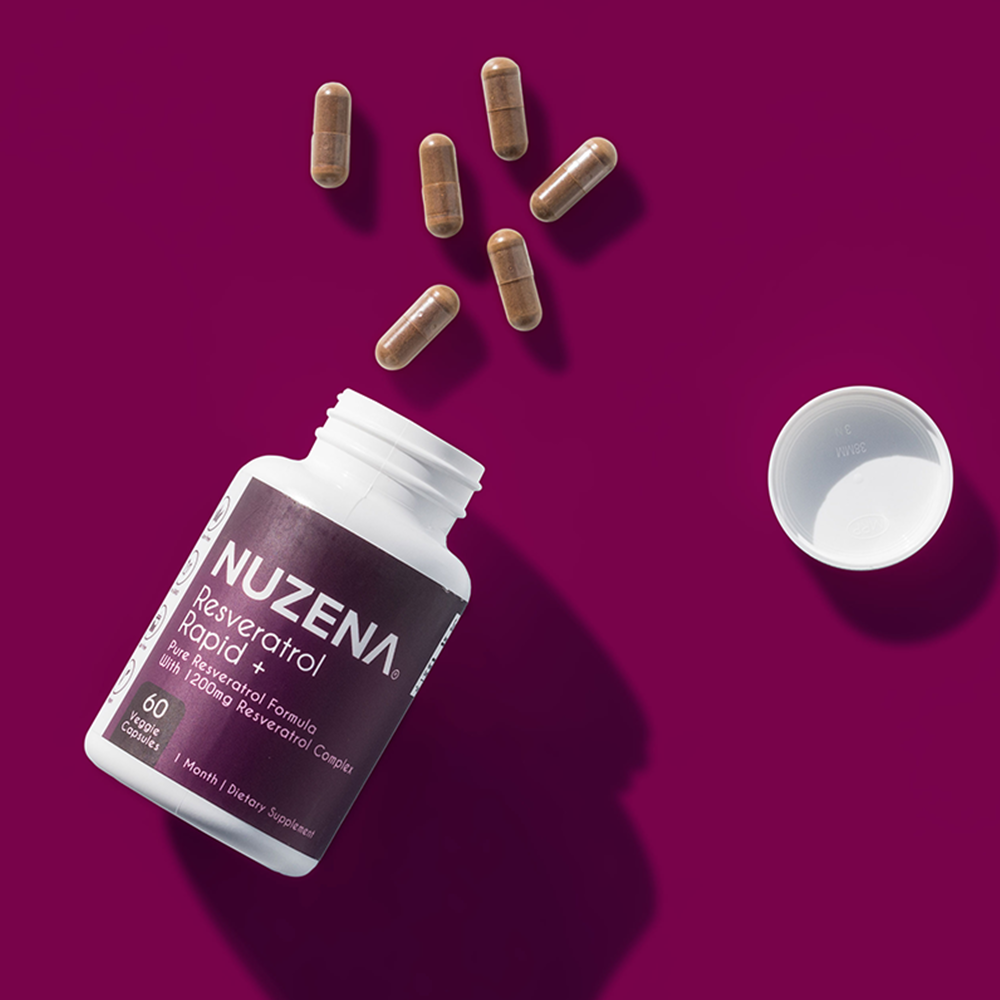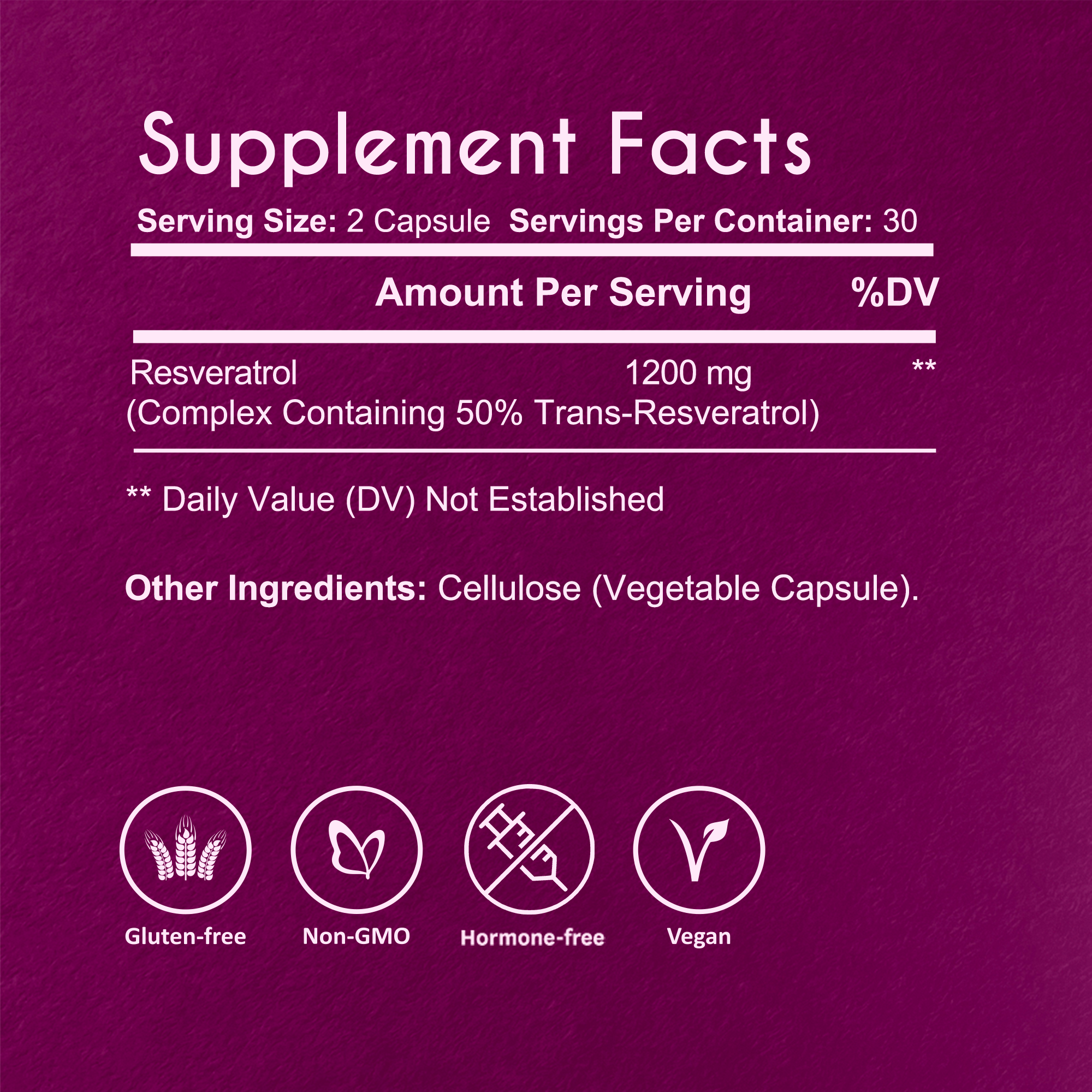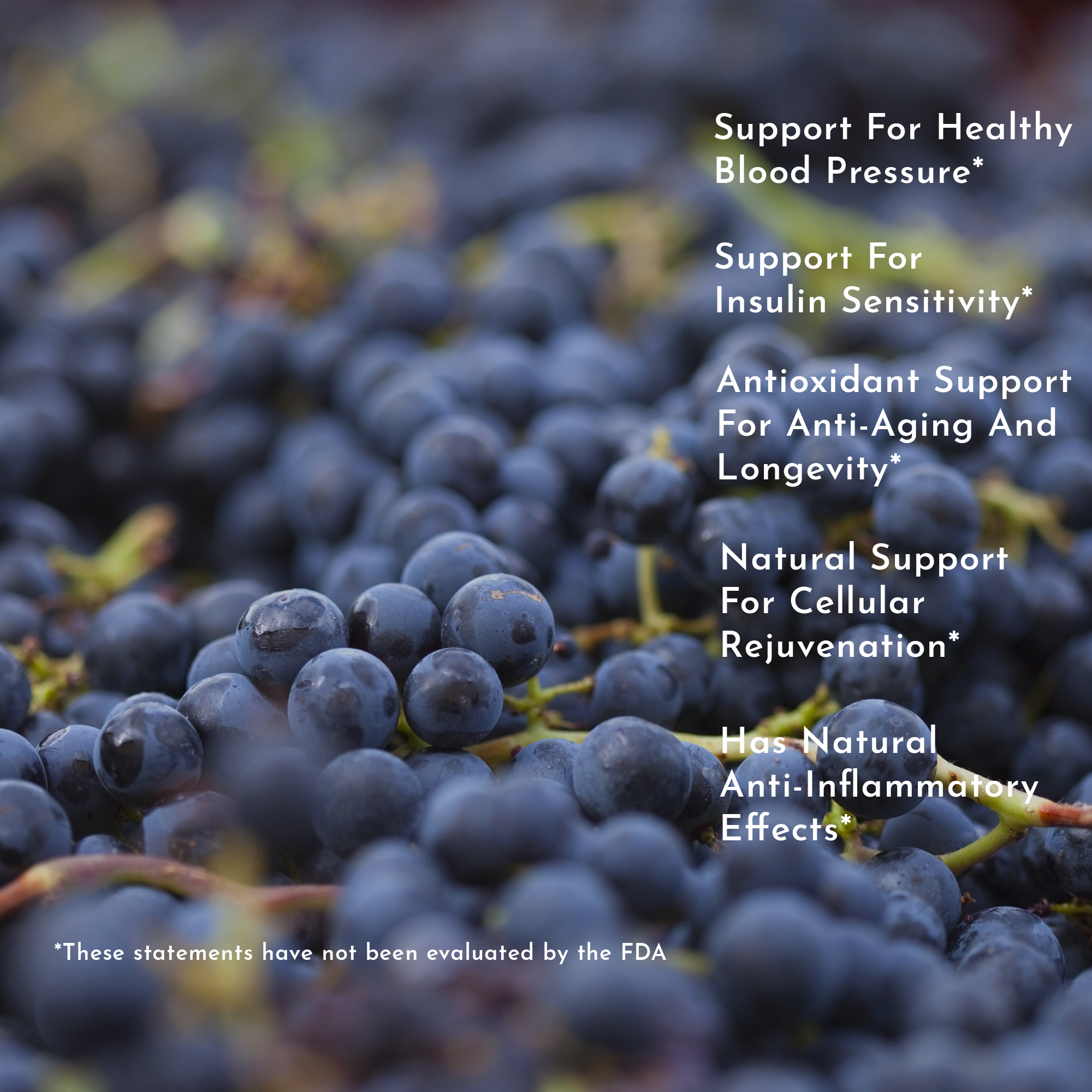 $45.00
Backed by scientific research
The ingredients used in our formulas are all backed up by scientific research by health professionals and institutions. Take a look at what some of the worlds most reputable sources have to say.
Published by Mayo Clinic
"The antioxidant vitamins in fruits and vegetables contribute to eye health. Kale, spinach, broccoli, squash and other vegetables have high levels of antioxidants, including lutein and zeaxanthin, which may benefit people with macular degeneration."

More Info
Published by Havard Medical School
"Lutein and zeaxanthin are carotenoids, the substances that give fruits and vegetables their deep colors. Both are also found in high concentrations in the macula, the area of the retina that gives us the sharp eyesight we need to read, drive, and recognize faces."

More Info

Published by NDNR
"Lutein and zeaxanthin, xanthophyll carotenoids, have an affinity for deposition in the fovea and macular tissue. They provide protection against blue and near-ultraviolet radiation for these sensitive macular tissues, as well as support antioxidant activity."

More Info

Why Nuzena?
A few reasons why our customers love us.
Clinically Proven Ingredients
Free Personal Health Specialist Included
Free-Shipping Over $50
Simple & Easy Returns
Made With Natural Ingredients
Non-GMO Formulas
Gluten-Free Formulas
Pure & Efficient Extracts
Sustainably Sourced
Made In An FDA Registered Facility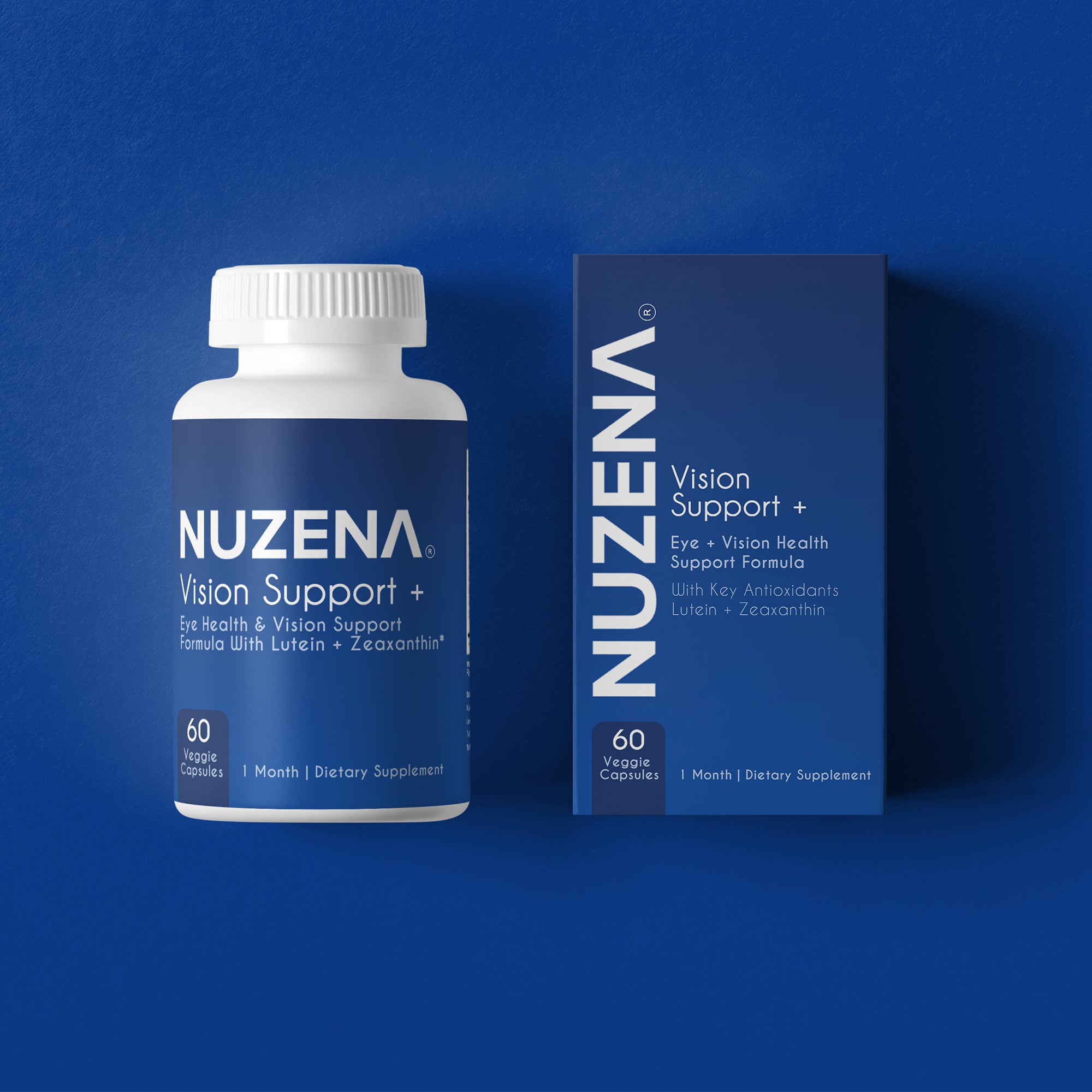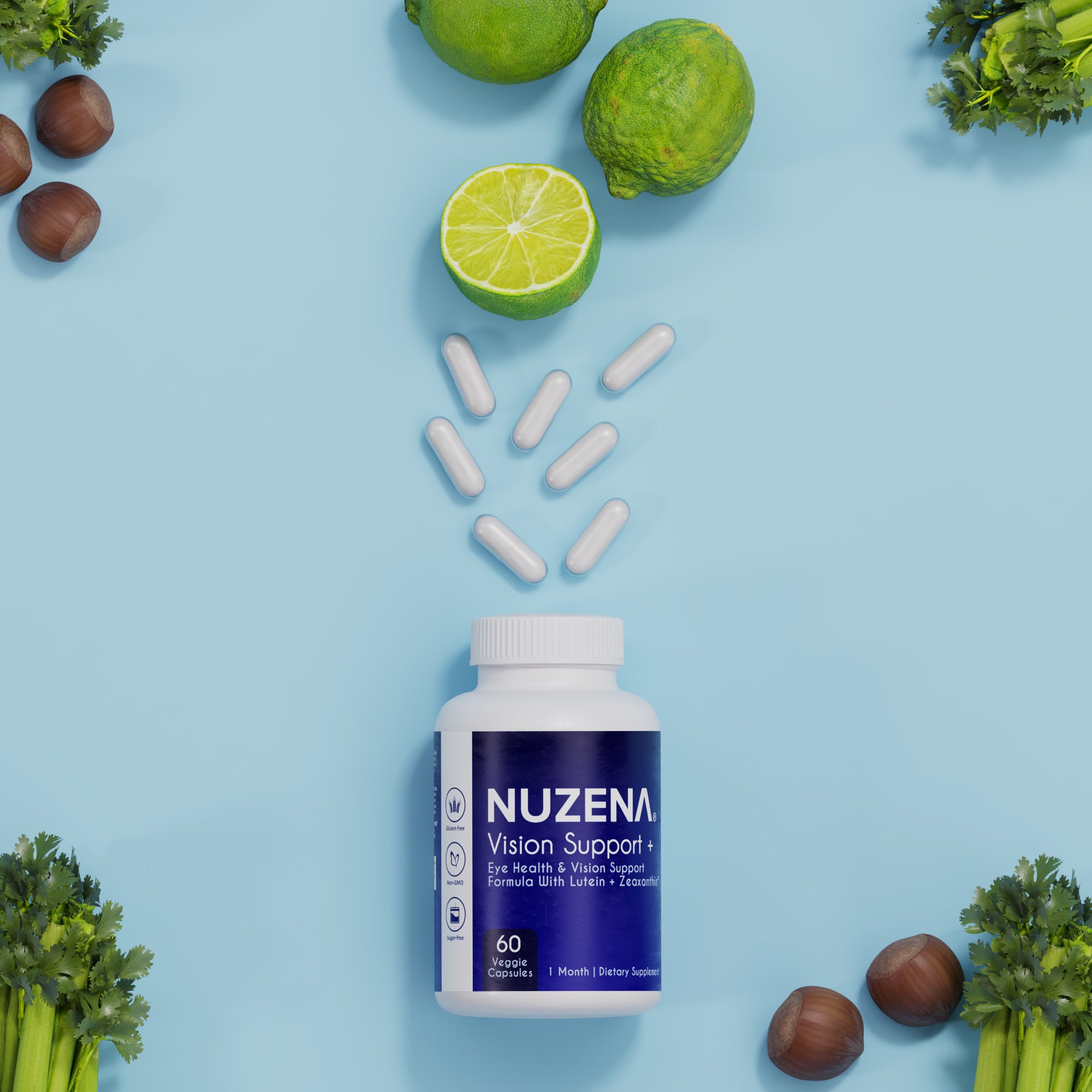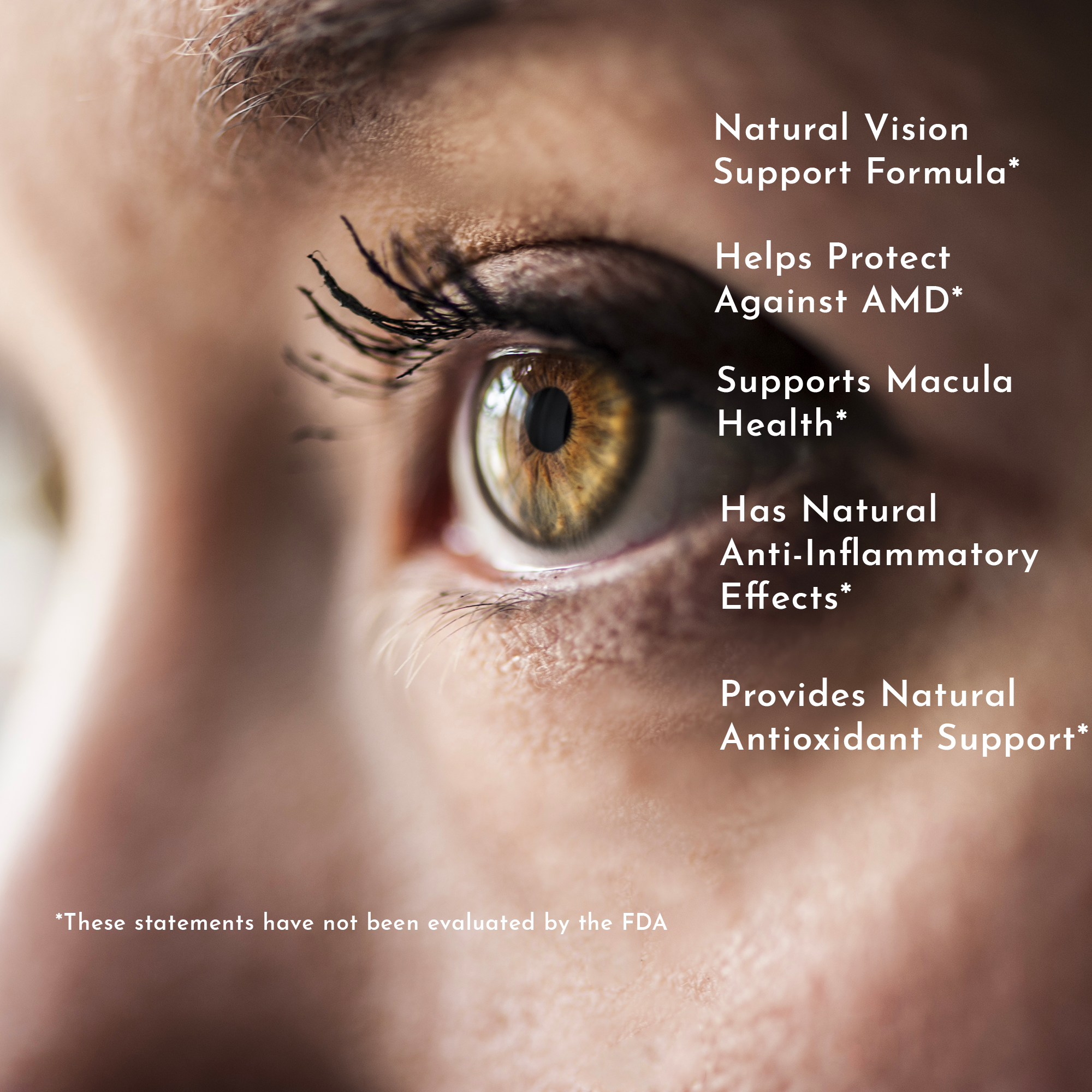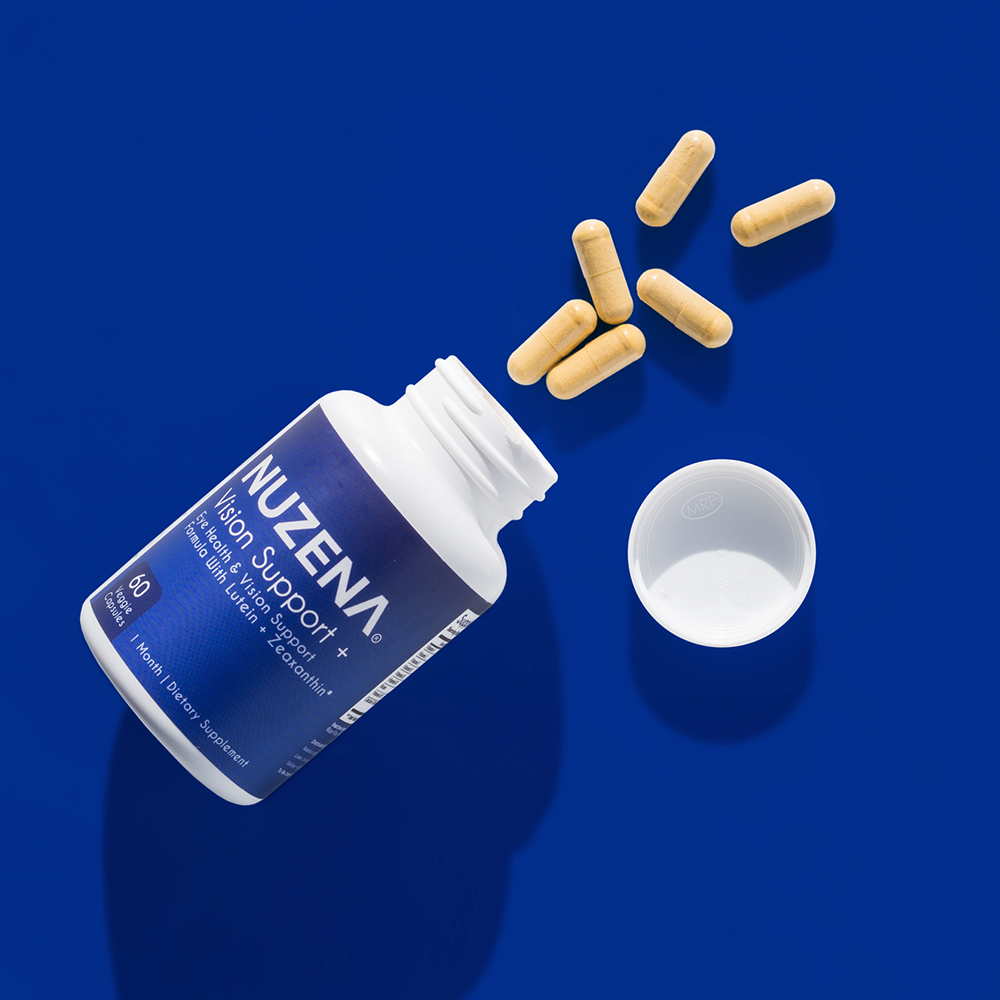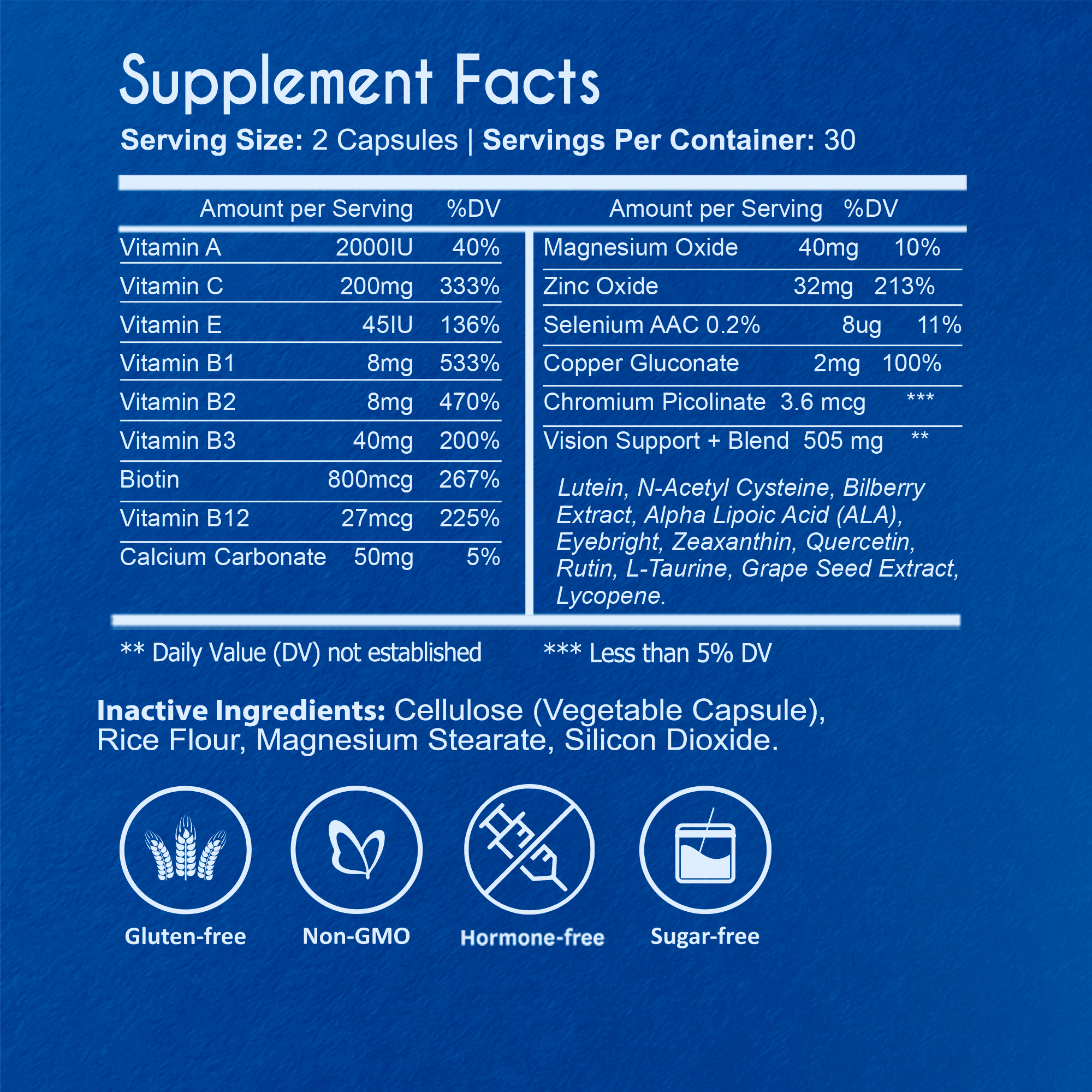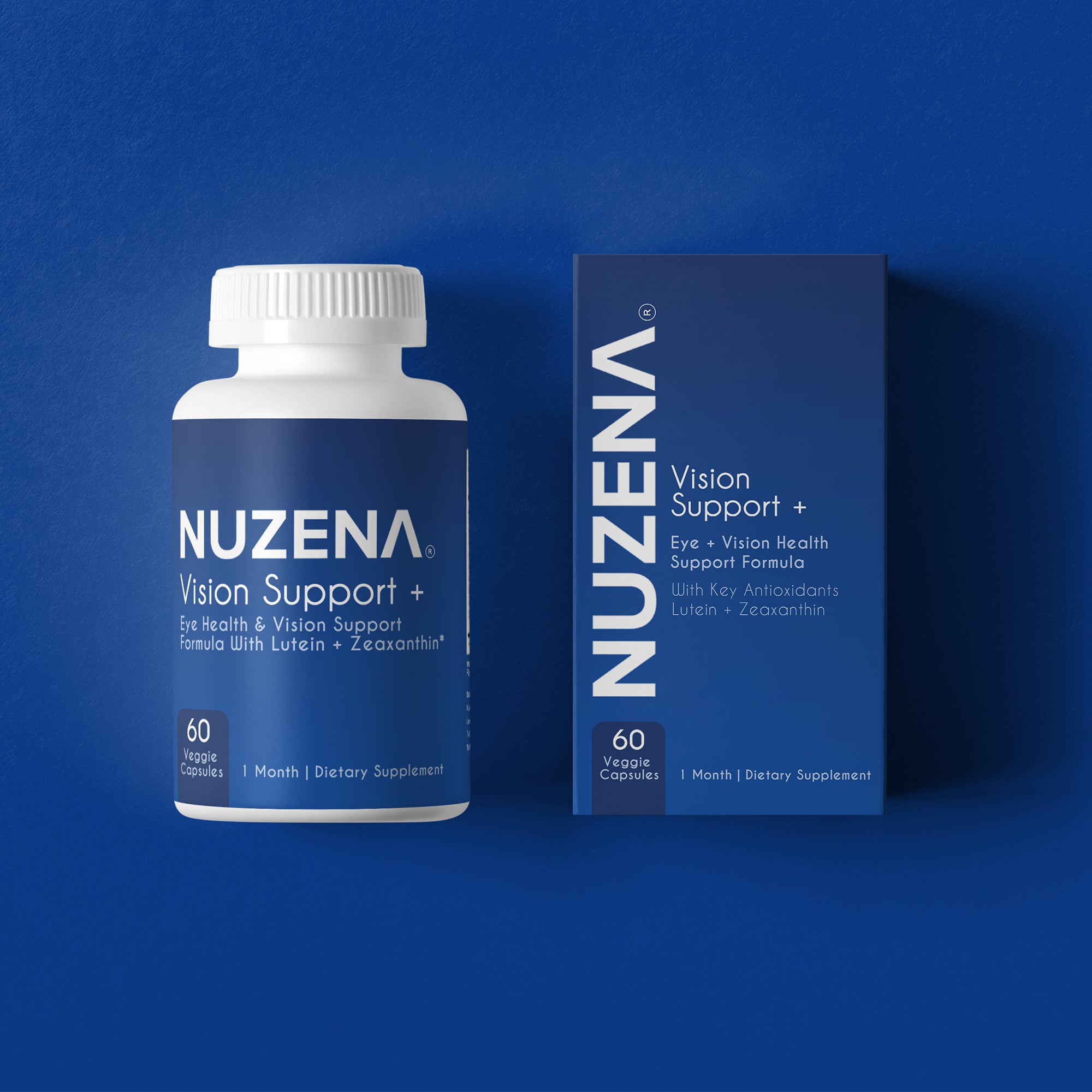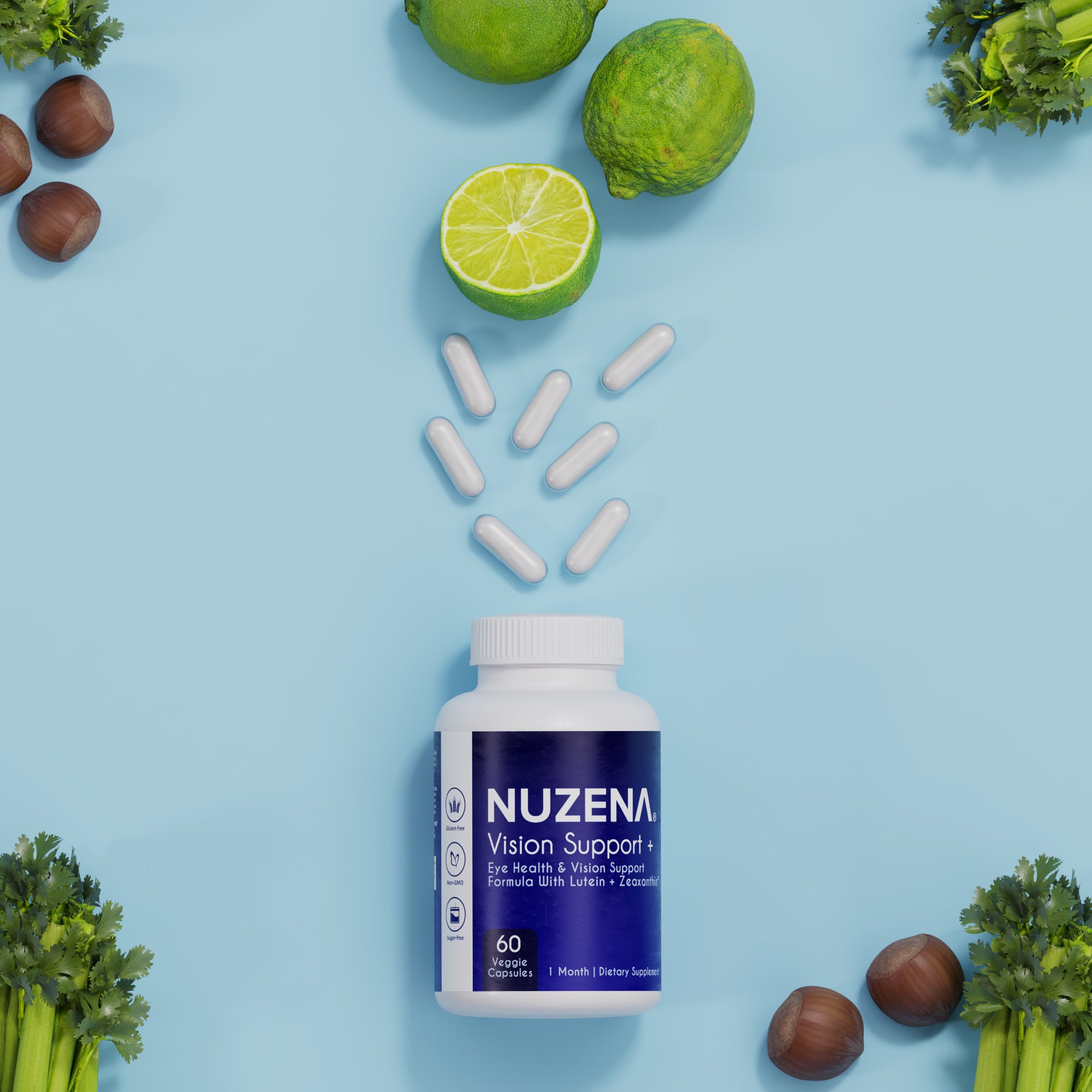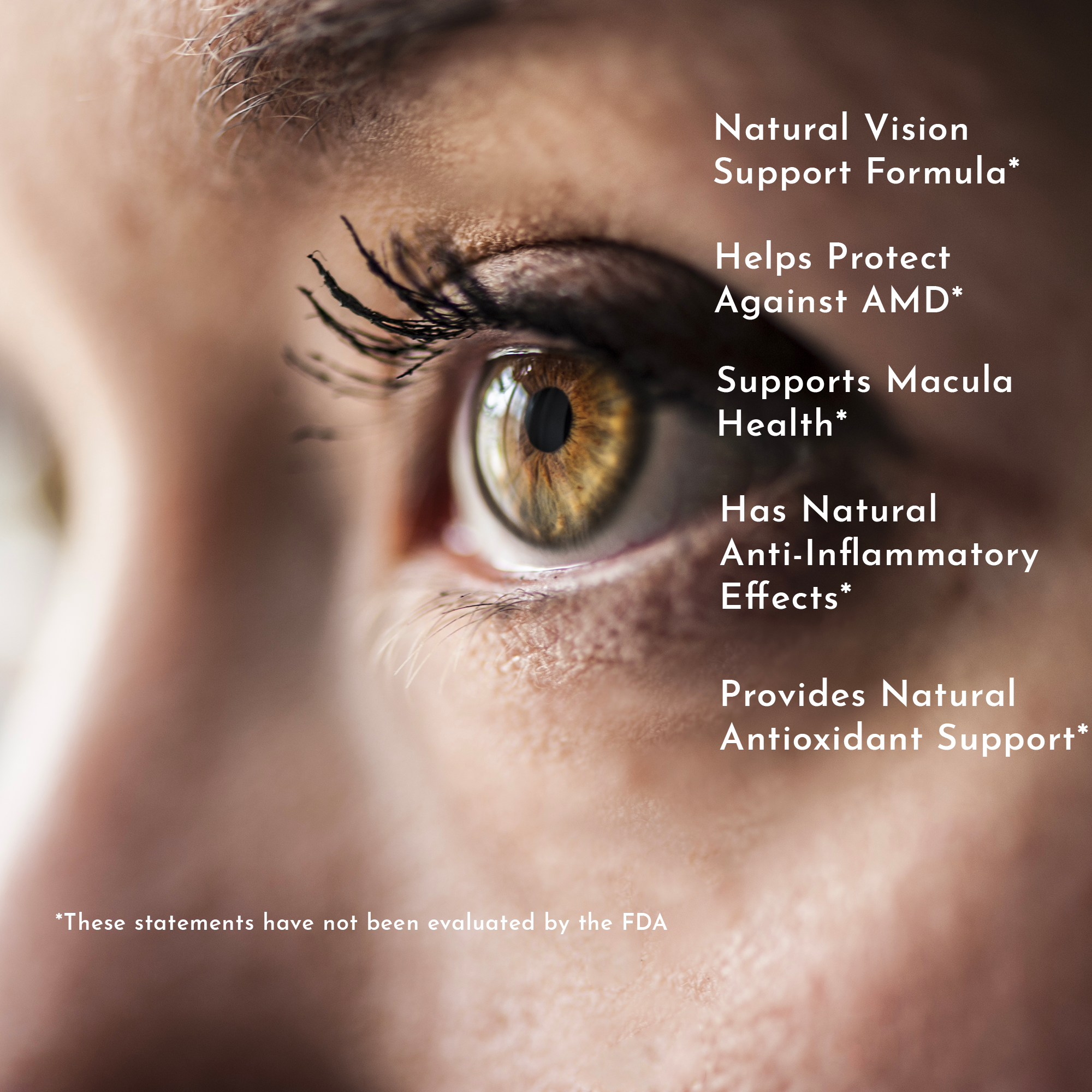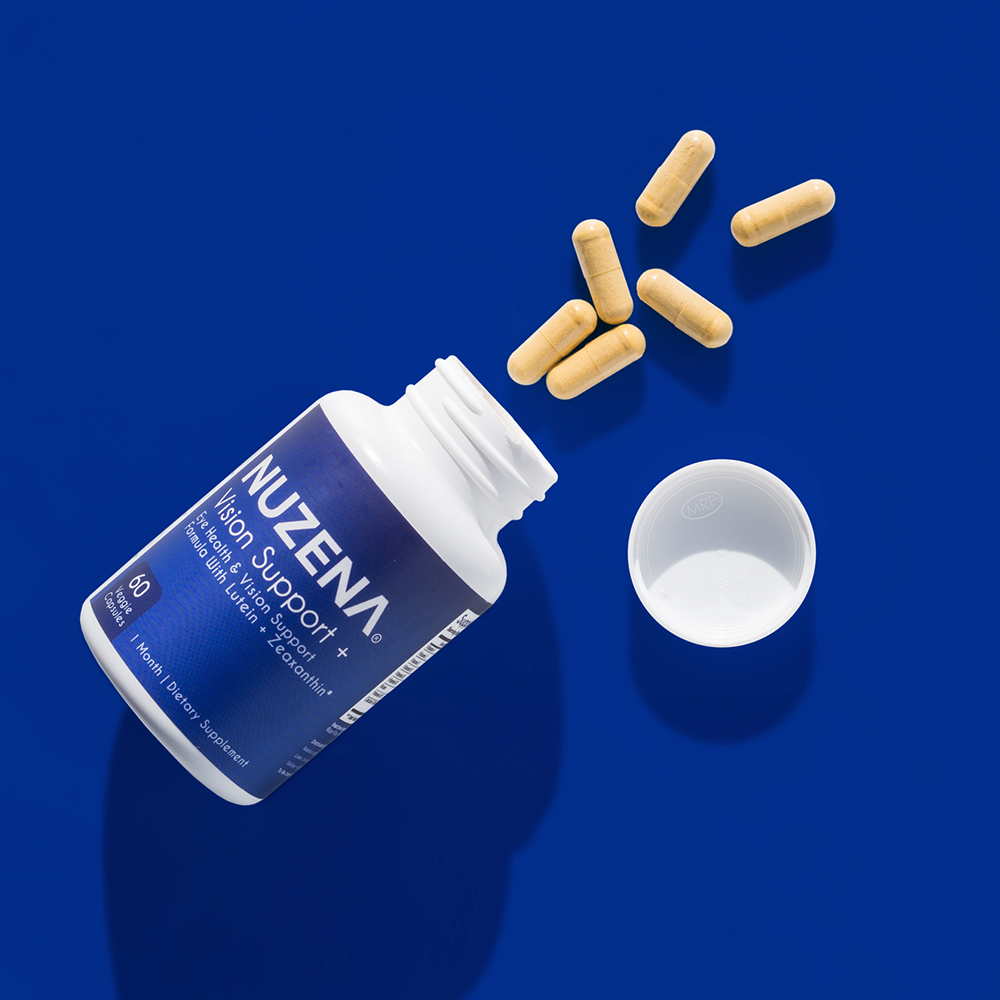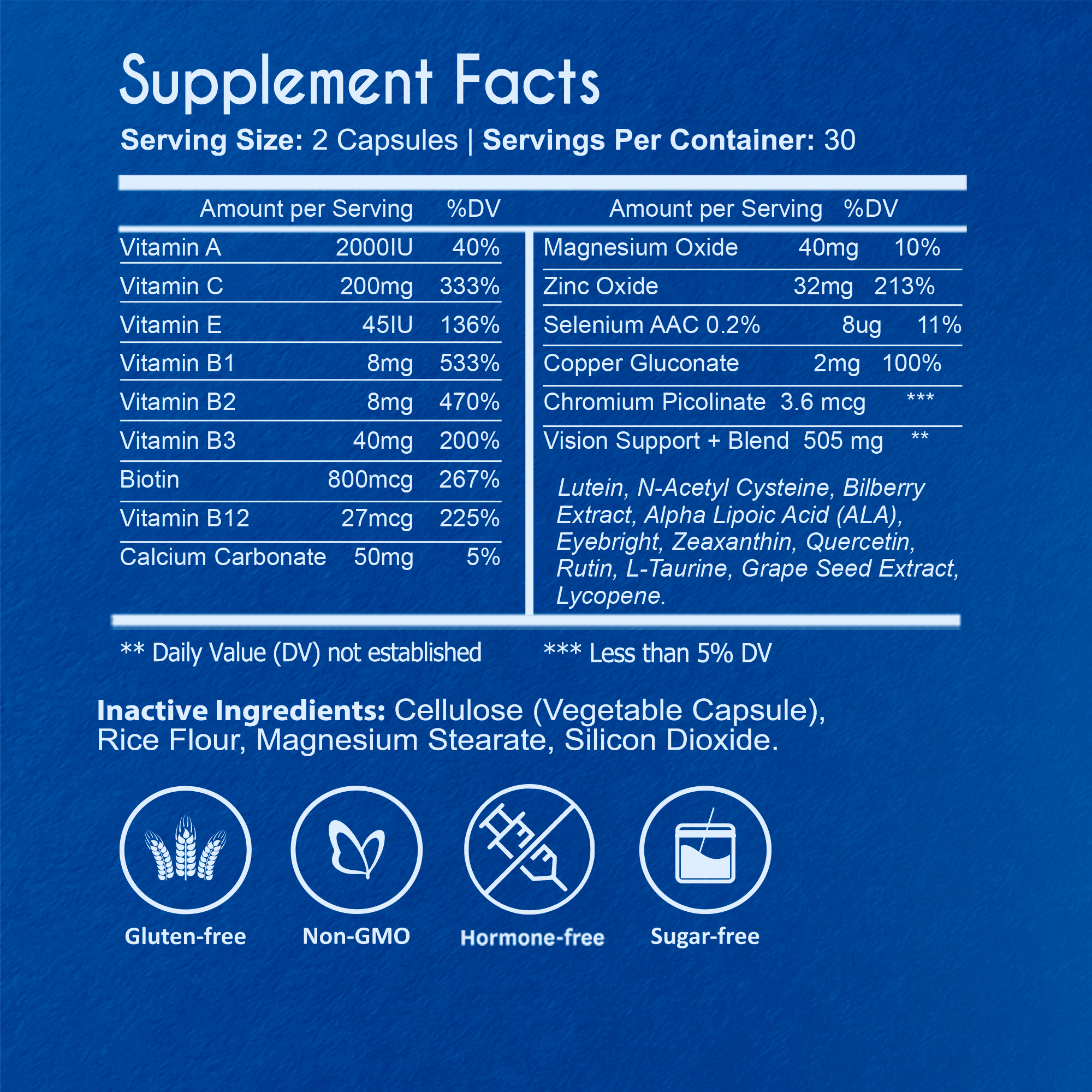 Vision Support +
$45.00
"So happy I found Vision Support! I feel relief in doing all I can to protect my eye health!"
—Kelly L, Nuzena customer
The Number One Formula For Vision Support
Nuzena Vision Support + provides natural vision support, helps protect against AMD, and supports macula health. Developed by healthcare professionals, this formula is made with scientifically backed ingredients that help provide support for overall eye health.  
TRY RISK FREE TODAY WITH A 30 DAY MONEY BACK GUARANTEE