Natural support formula for joint health & mobility, healthy cartilage, and healthy bones
Suitable for Men & Women
Joint Support + formula is made with ingredients suitable for both men & women
100% Drug-free
Made with pure and natural ingredients inside an FDA registered facility that adheres to GMP guidelines
The Best Natural Joint Support Formula
The Joint Support + formula has been developed by health professionals and includes scientifically researched ingredients that help to promote healthy joints, bones, and cartilage and increase your mobility.
Glucosamine Sulfate (1500mg)
Studies of glucosamine have shown it to have anti-inflammatory properties and it has even appeared to promote cartilage regeneration. This makes glucosamine optimal for supporting healthy joint structure and mobility.
Joint Support +
$45.00
✔️✔️ TRY RISK FREE TODAY WITH A 30 DAY MONEY BACK GUARANTEE ✔️✔️
What are the benefits you ask?
Unfortunately, with age, our joints naturally begin to deteriorate as they oxidize, sometimes causing joint pains and a loss in mobility. With Joint Support + by Nuzena you will get natural support for healthy joints, bones, and cartilage. This can help considerably with joint stiffness and a lack of joint mobility.
Natural anti-inflammatory support*
Joint pain and inflammation occur naturally with age as your joints begin to oxidize. This can be a result of a number of scenarios including the wearing down of cartilage, the weakening of bones, or a reduction in joint fluid. Supplementing your diet with ingredients that help support inflammation can help a return to optimal joint function.
Support for joint and cartilage health*
Keeping your joints healthy is often a concept that is overlooked until we are either injured or are developing more frequent aches and pains. While it is true that your joints will naturally oxide with age, there are several key nutrients, such as in the Joint Support + formula, that you can include in your diet to help prevent joint oxidative damage and help to reduce it when it does occur.
Support for joint flexibility and mobility*
Joint mobility and joint flexion are a vital part of our ability to function in our daily lives. Whether it be a sport, work, or anything that is physically demanding, your joints need to be healthy to avoid pain, inflammation, and the risk of injury. The ingredients in Joint Support + formula help to mitigate a loss in joint flexion and mobility so that you can continue to do the things you love.
Nuzena Quality Certification
As part of Nuzena's commitment to formula quality and transparency, we have now developed our own quality certification tracker so you can now see the ingredient quality testing results of each batch of our products in real-time.
View Real Time Report
Introducing
Resveratrol Rapid +

Resveratrol Rapid + is a natural formula that has been specifically designed by health professionals to provide natural antioxidant and anti-inflammatory support for helping to lower blood pressure, support healthy blood sugar levels, and promote longevity.

Resveratrol is a plant compound that acts as an antioxidant and has several health benefits including protecting brain function, supporting anti-aging, supporting healthy blood sugar levels, and lowering blood pressure. Resveratrol is commonly concentrated in the skins and seeds of grapes and berries. These parts of the grape are included in the fermentation of red wine, hence its particularly high concentration of resveratrol.

Take a look at some of the benefits below.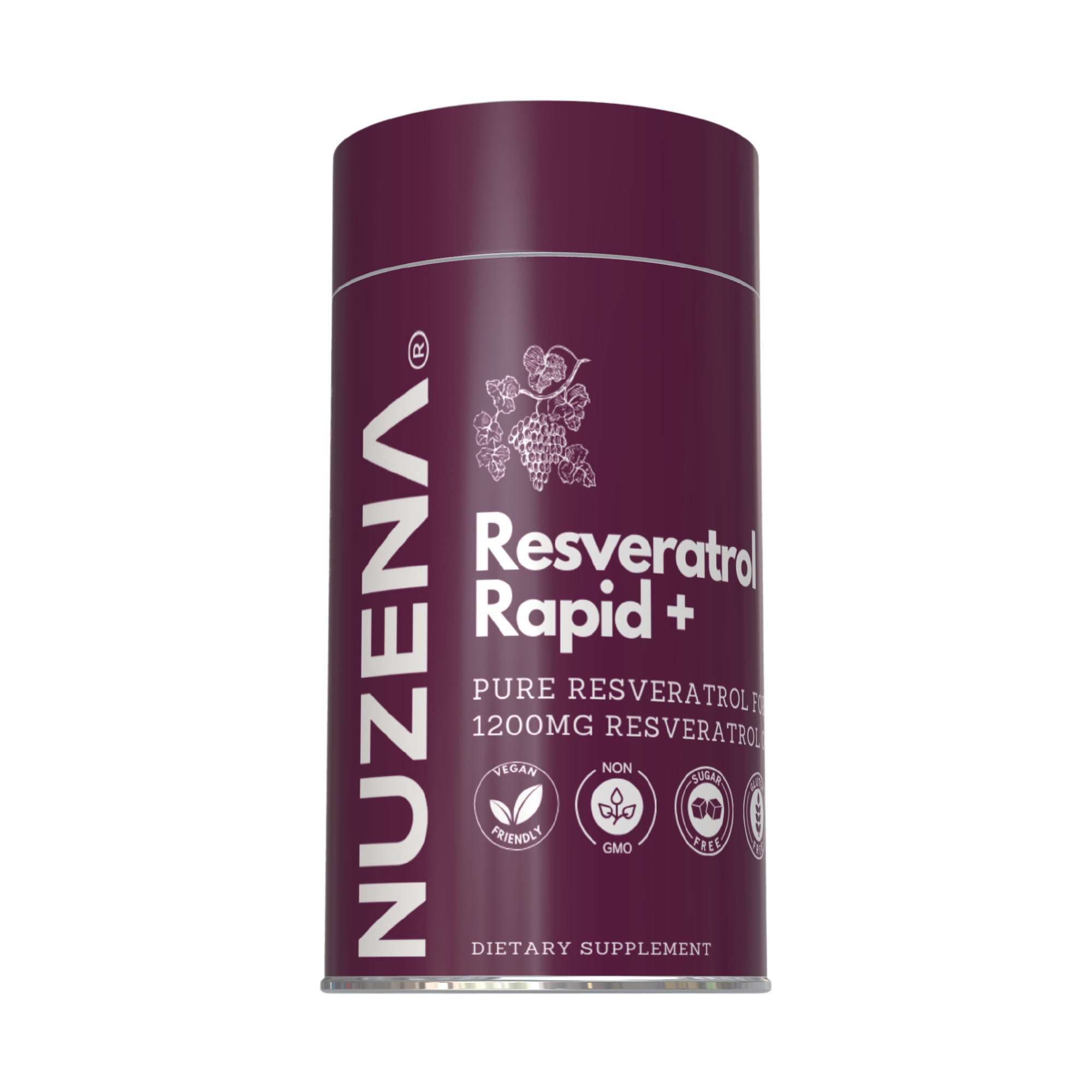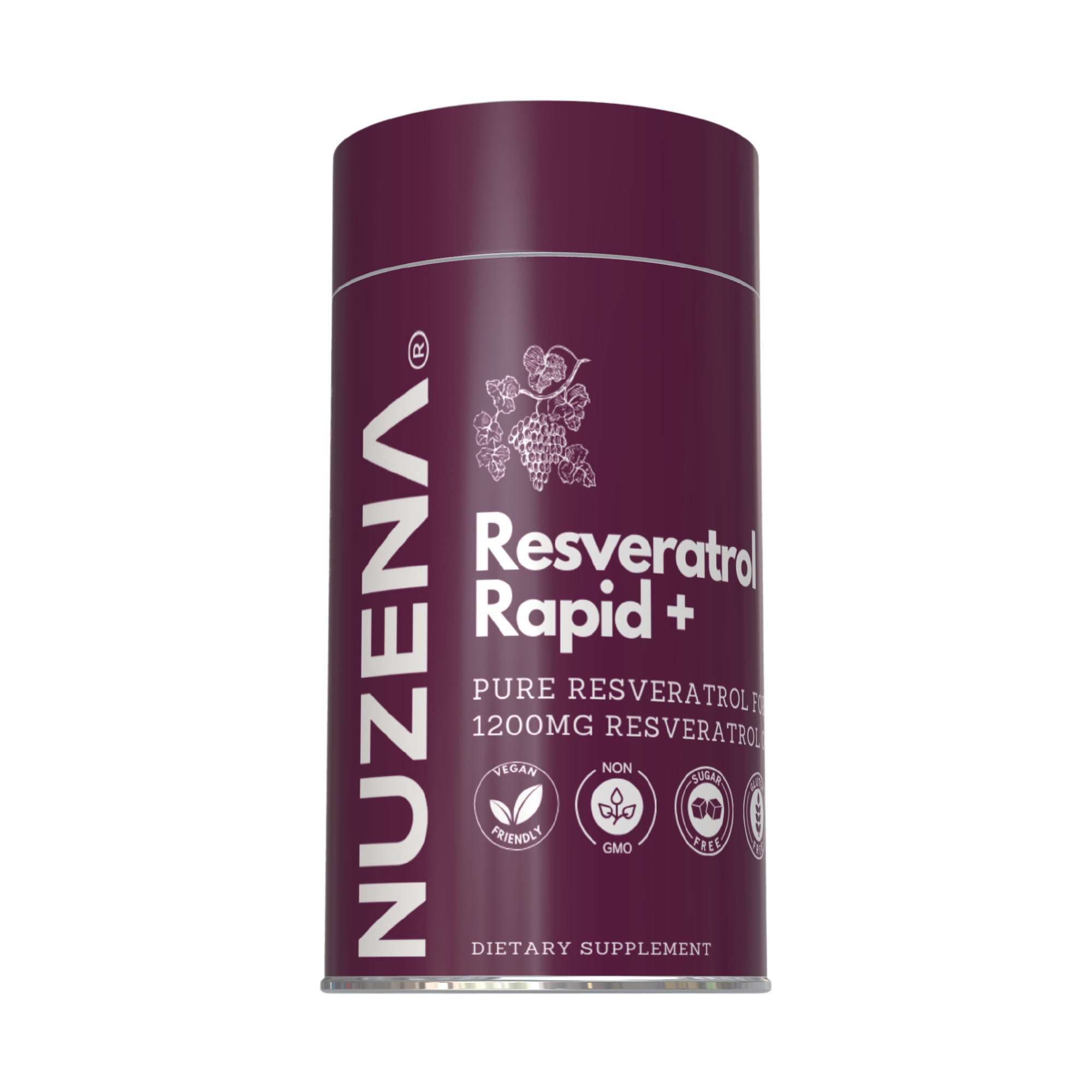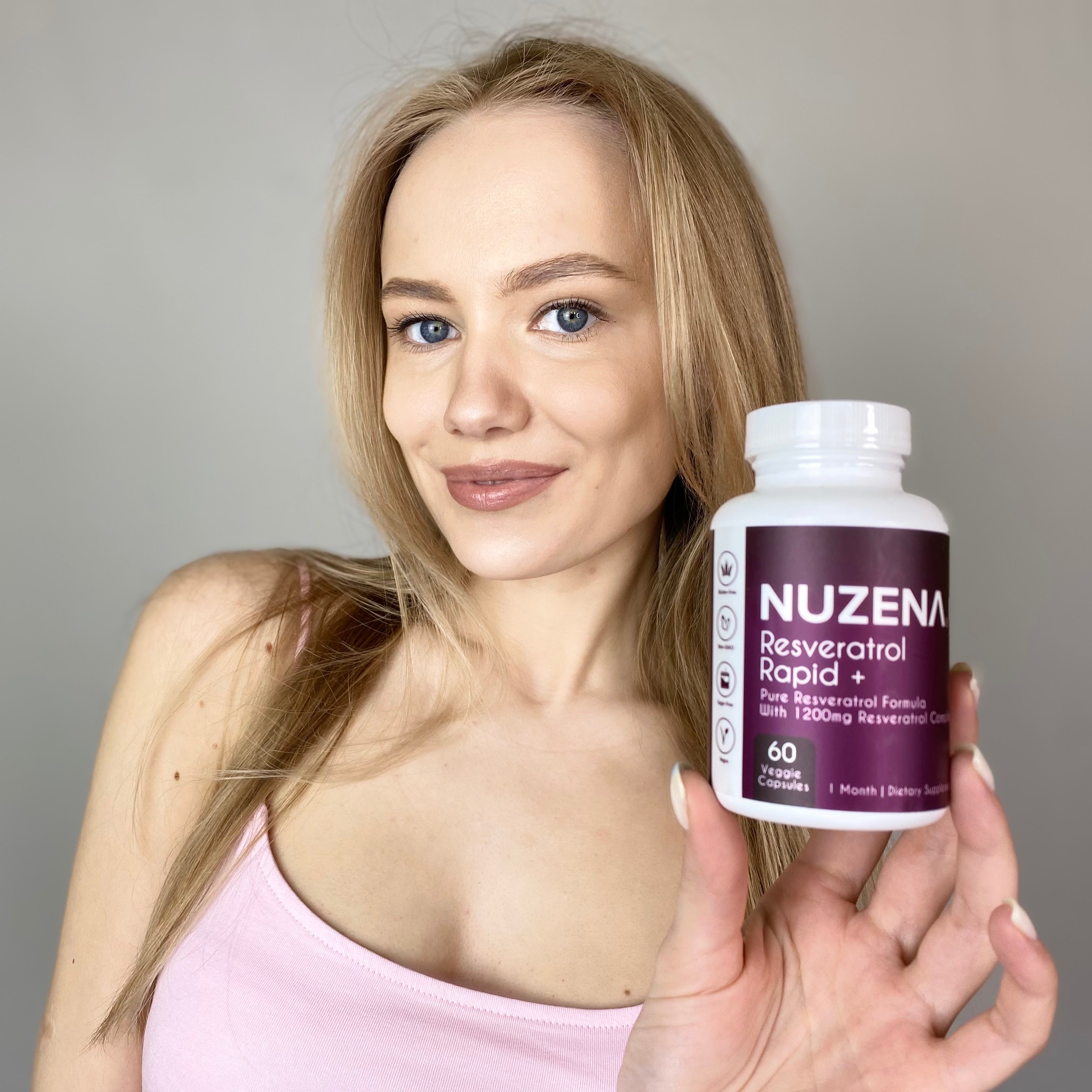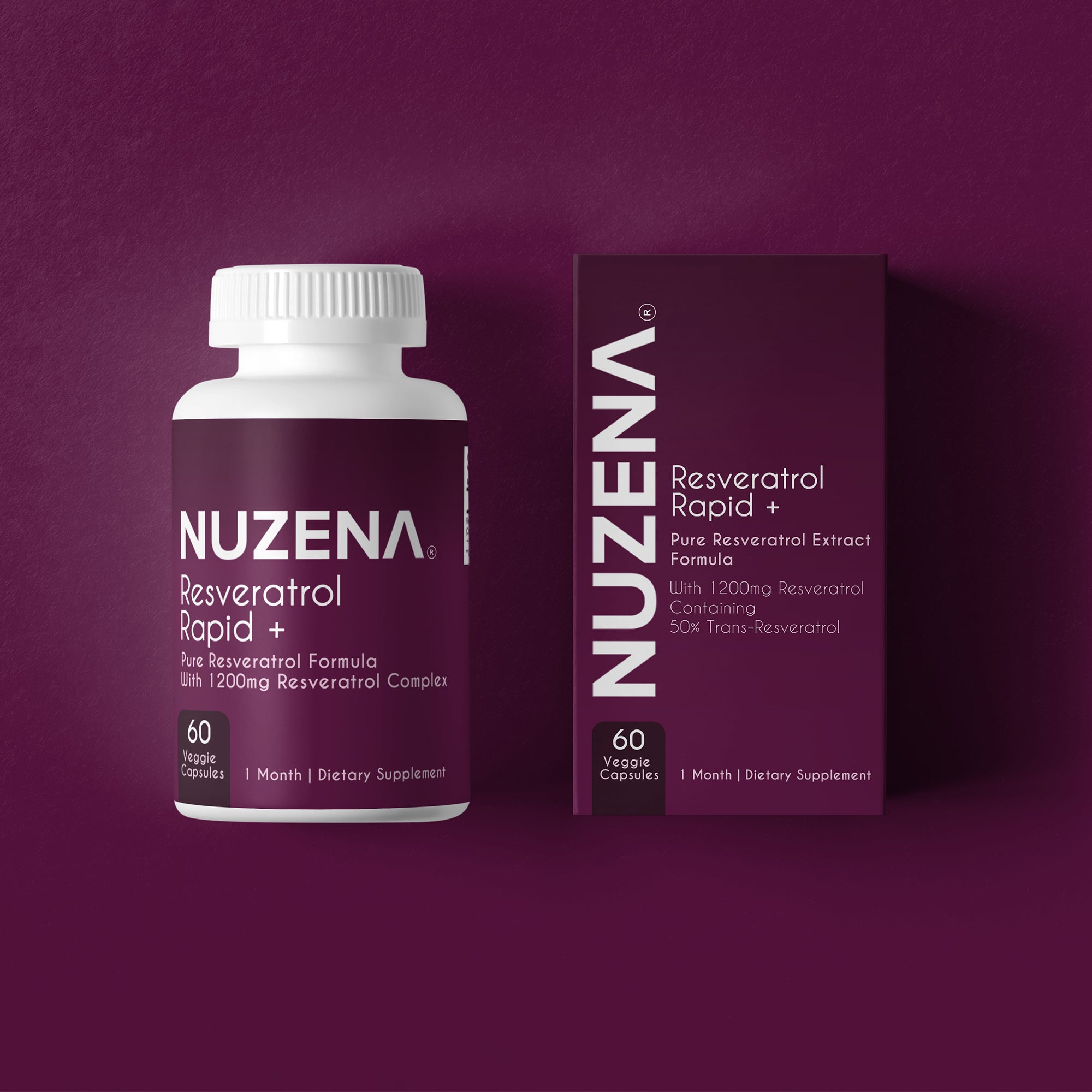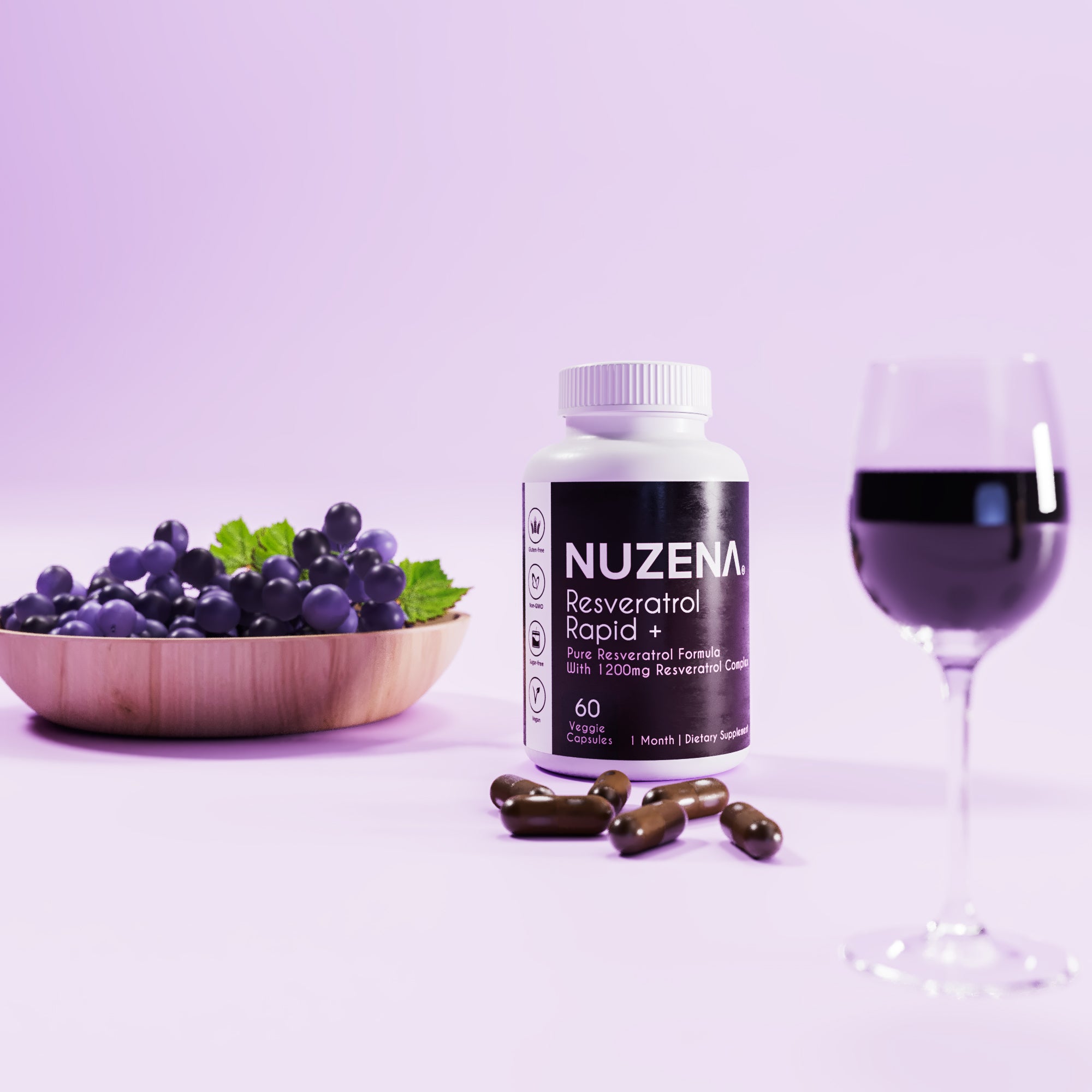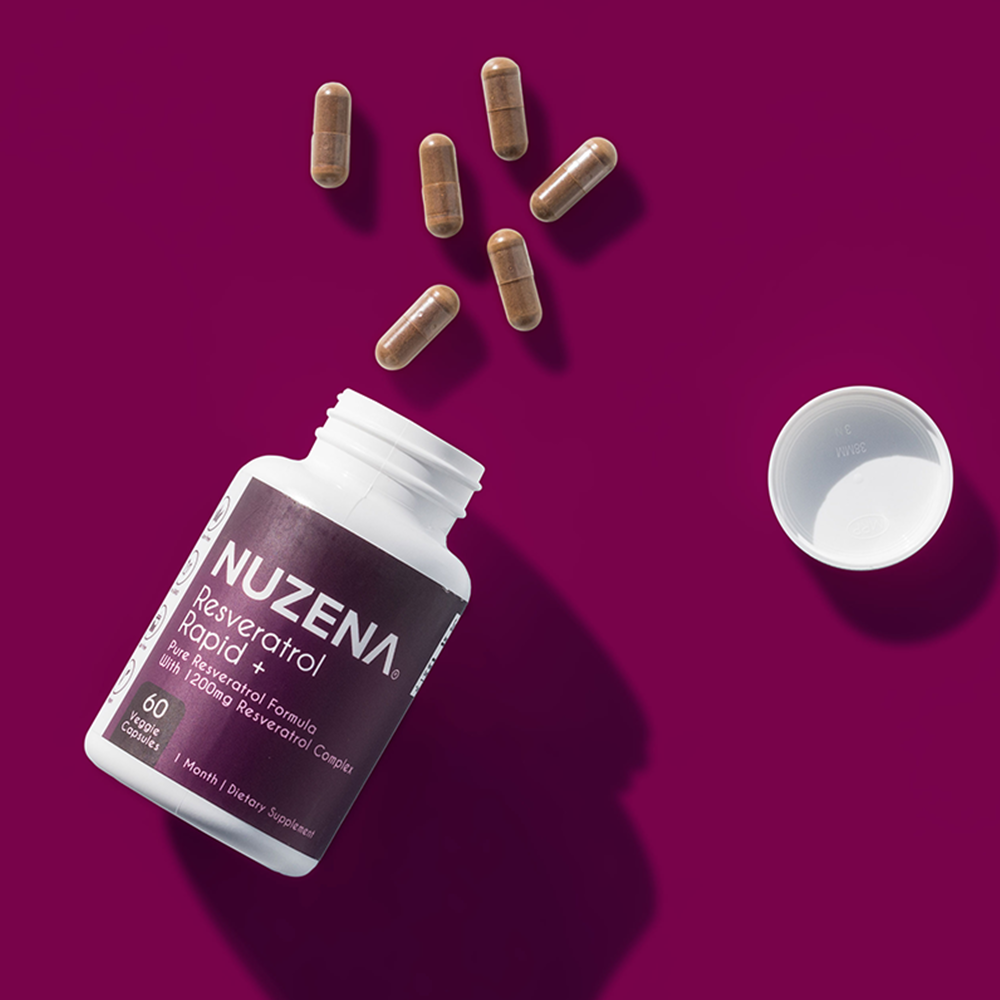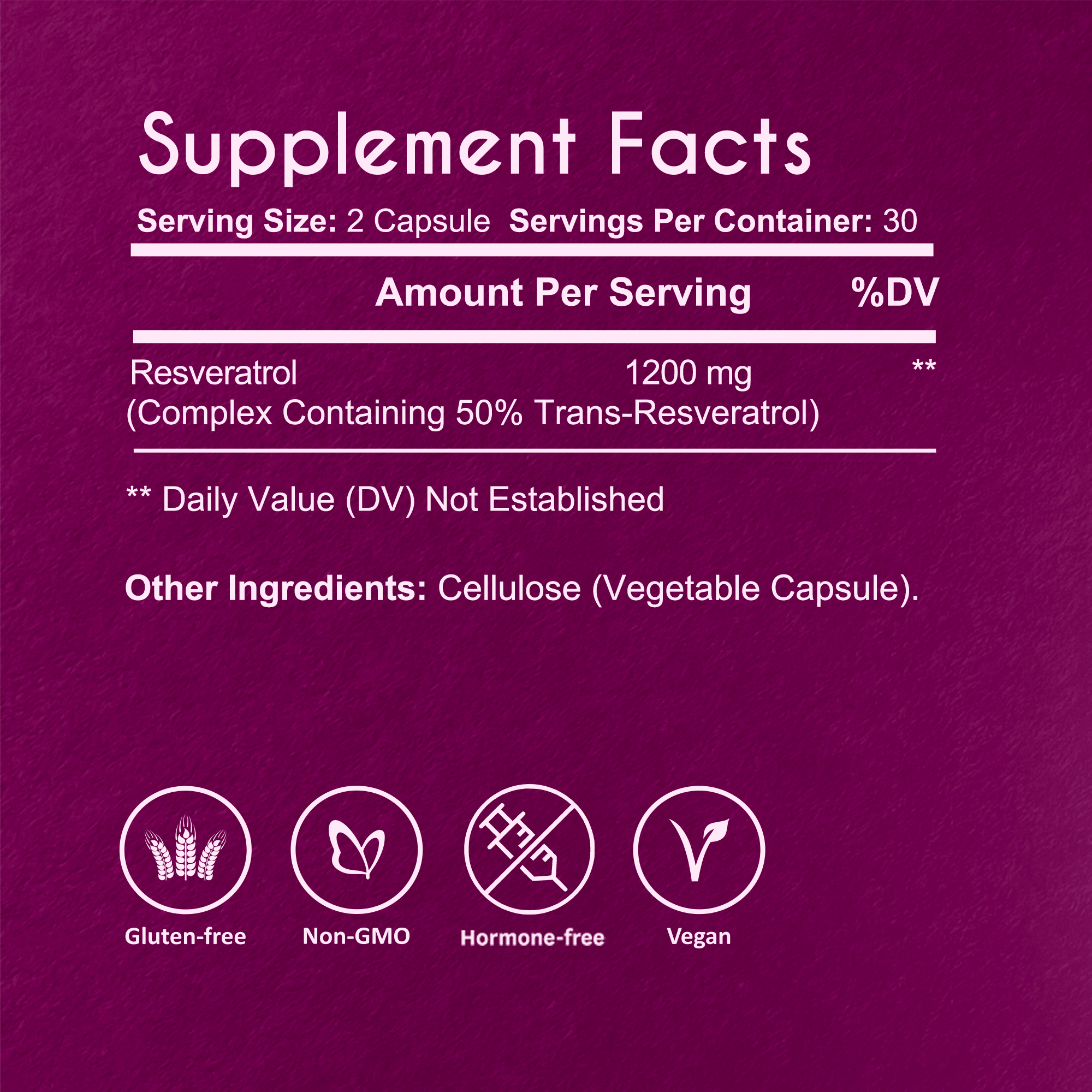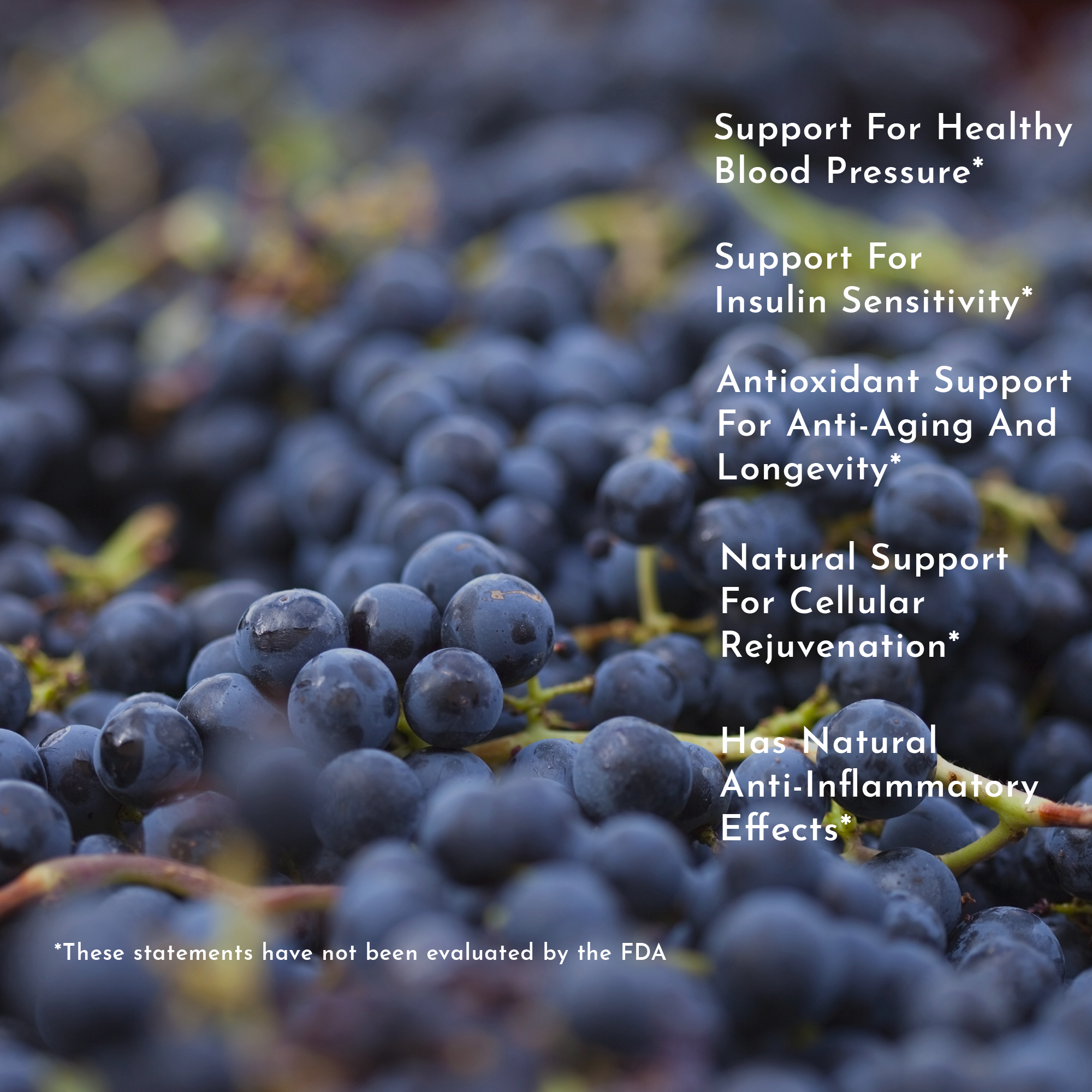 $45.00
Backed by scientific research
The ingredients used in our formulas are all backed up by scientific research by health professionals and institutions. Take a look at what some of the worlds most reputable sources have to say.
Mayo Clinic
"Glucosamine sulfate might provide pain relief for people with osteoarthritis. The supplement appears to be safe and might be a helpful option for people who can't take nonsteroidal anti-inflammatory drugs."

More Info
Harvard Medical School
"People in the clinical trials who took 100 milligrams (mg) of Boswellia daily for three months said their pain was moderately lower and their functioning slightly better, compared with those who took the placebo."

More Info

Arthritis Foundation
"Chondroitin sulfate and glucosamine are popular supplements used to treat the pain and loss of function associated with osteoarthritis. Chondroitin may provide additional pain relief for some people with knee and hand osteoarthritis."

More Info

Why Nuzena?
A few reasons why our customers love us.
Clinically Proven Ingredients
Free Personal Health Specialist Included
Free-Shipping Over $50
Simple & Easy Returns
Made With Natural Ingredients
Non-GMO Formulas
Gluten-Free Formulas
Pure & Efficient Extracts
Sustainably Sourced
Made In An FDA Registered Facility
Product reviews
See what our customers have to say.
Katie M.
"This formula ticks all of the boxes for me. Firstly I was blown away at how much I noticed the improvements in my flexibility, but also a major decrease in joint stiffness in the morning which I had been struggling with (especially in the winter months). Secondly, the fact that all of the ingredients are natural is a big plus for me. I haven't had any bad side effects at all like I know many people get with some pain meds. I'll be a lifetime user for sure. "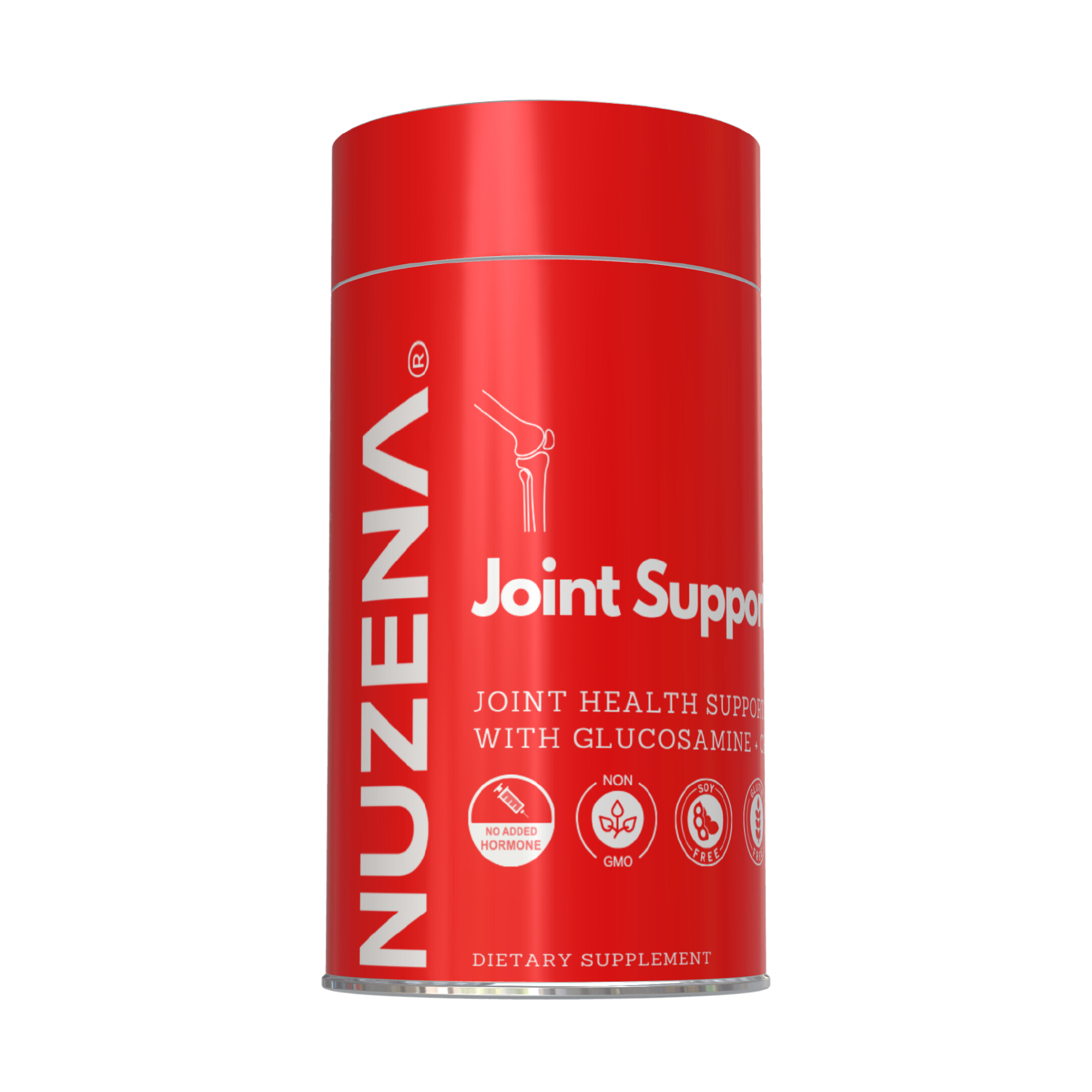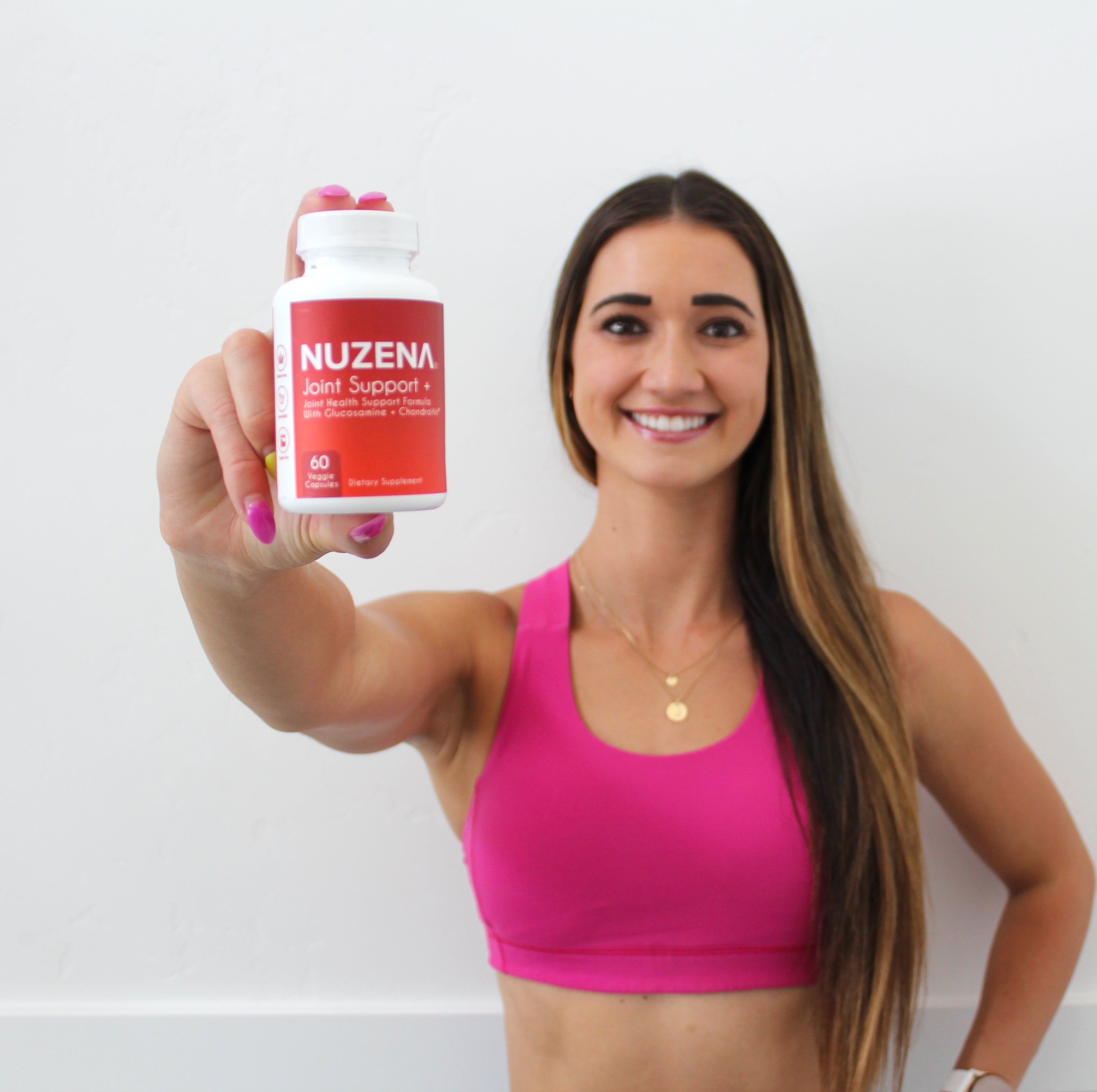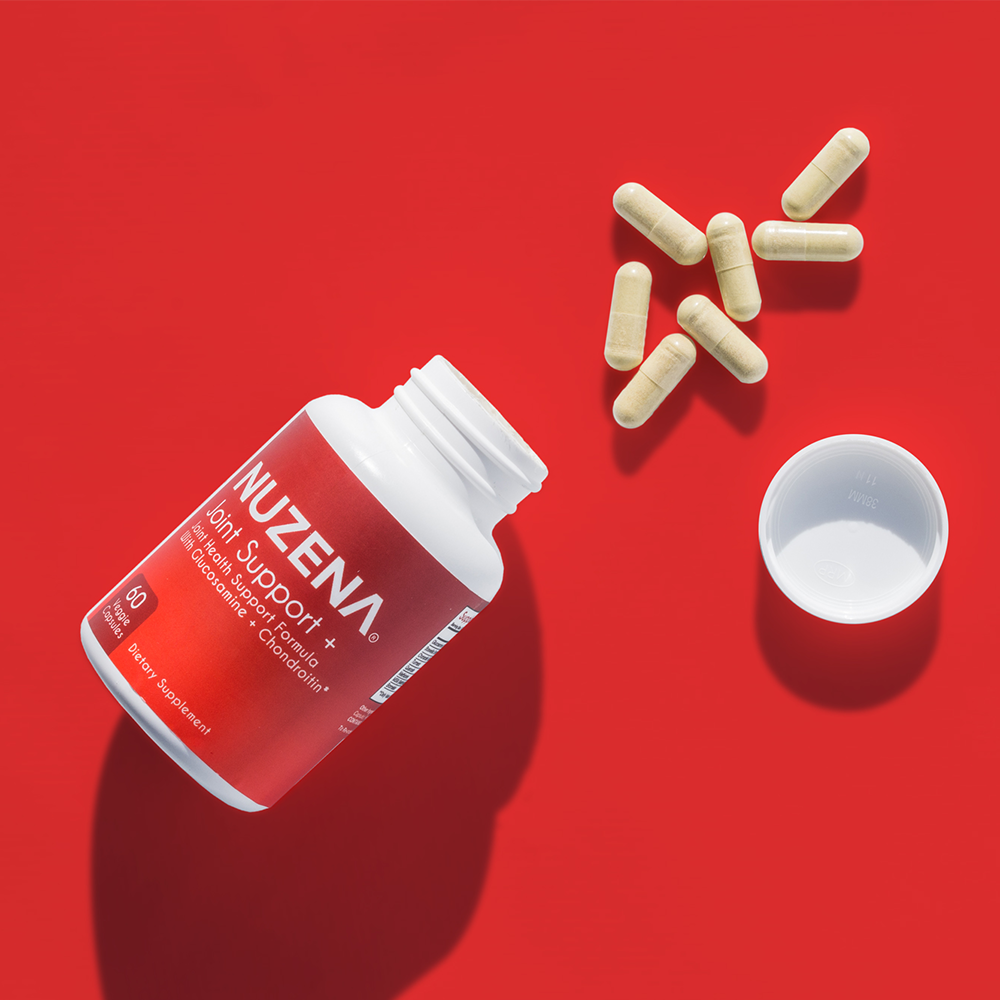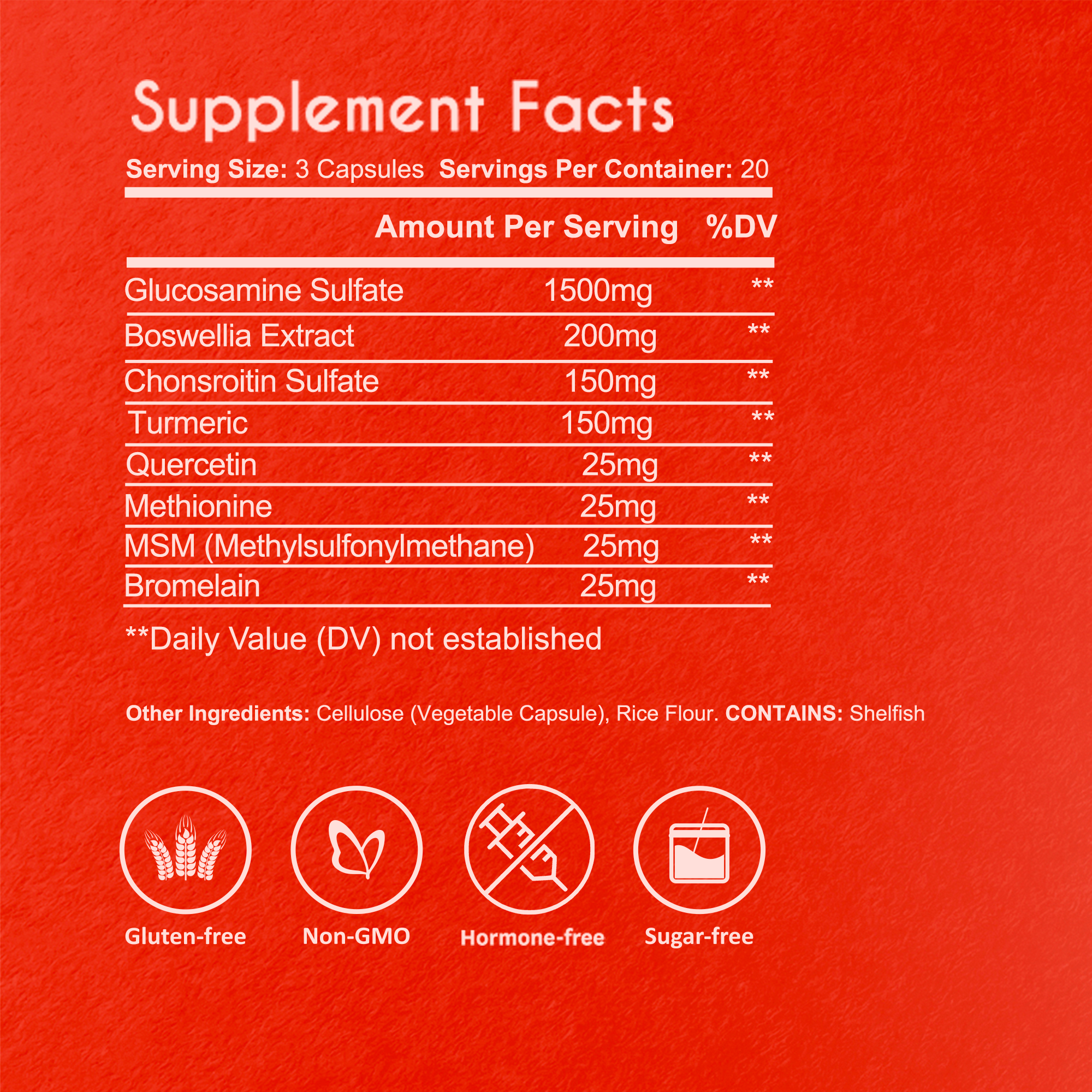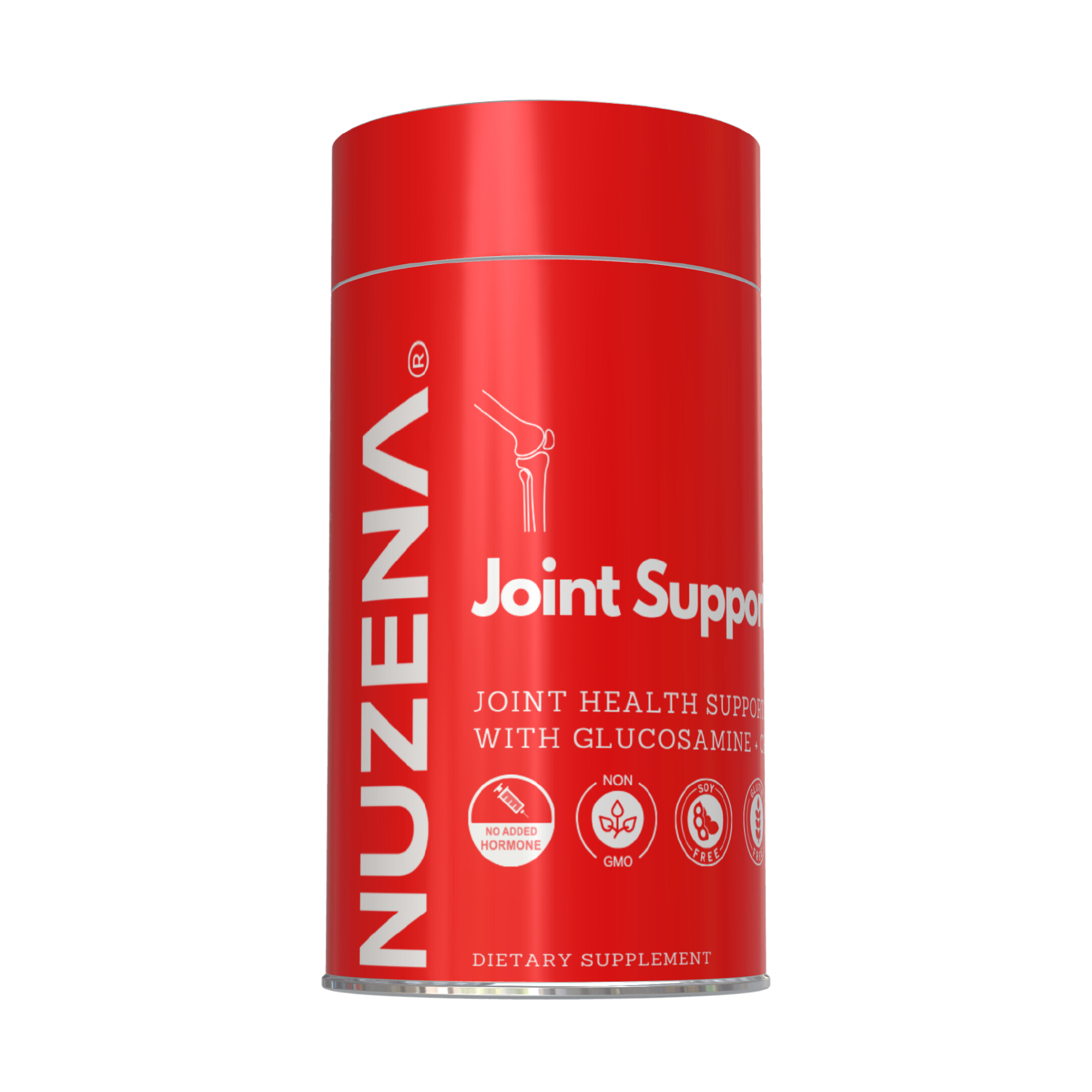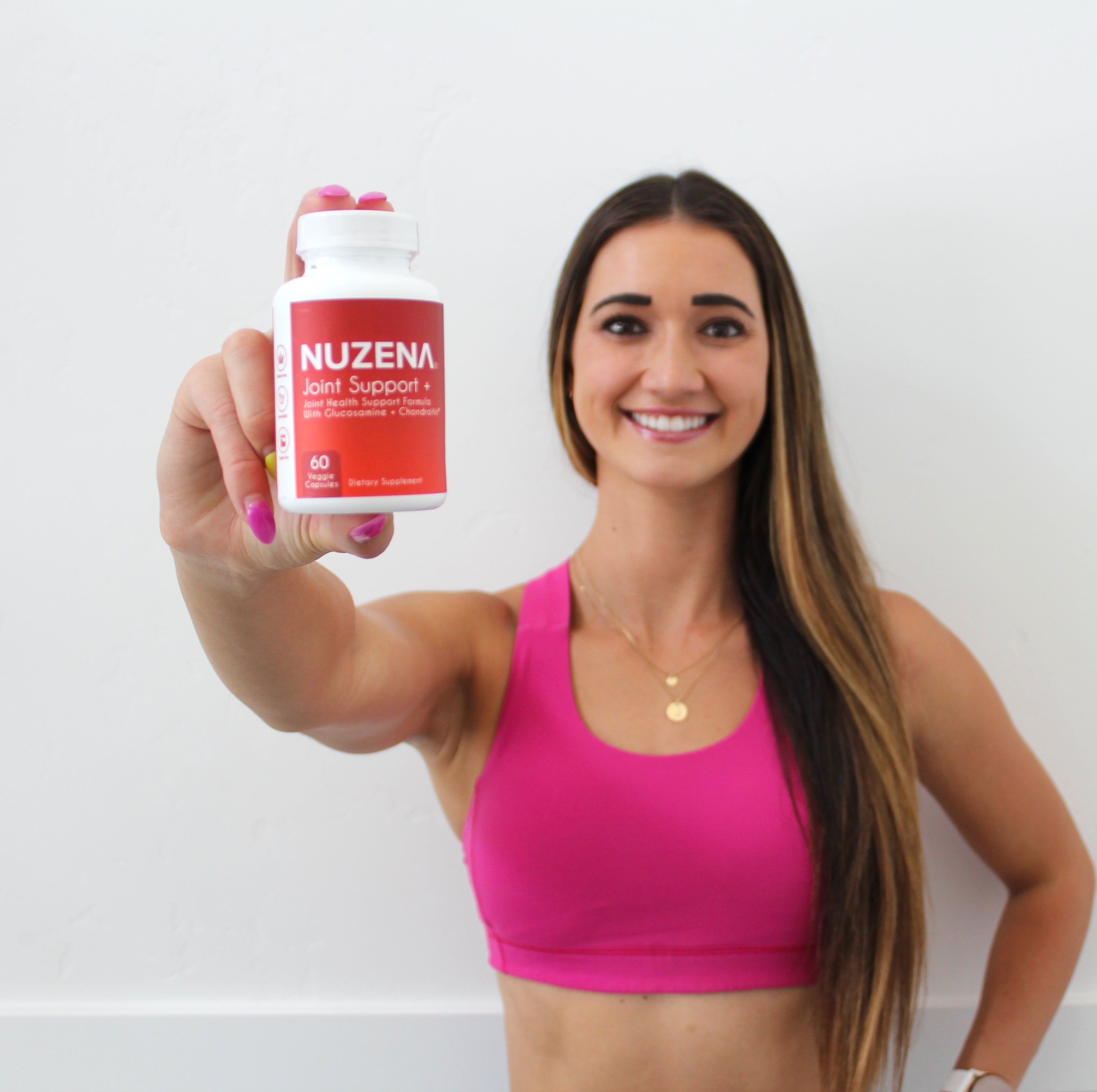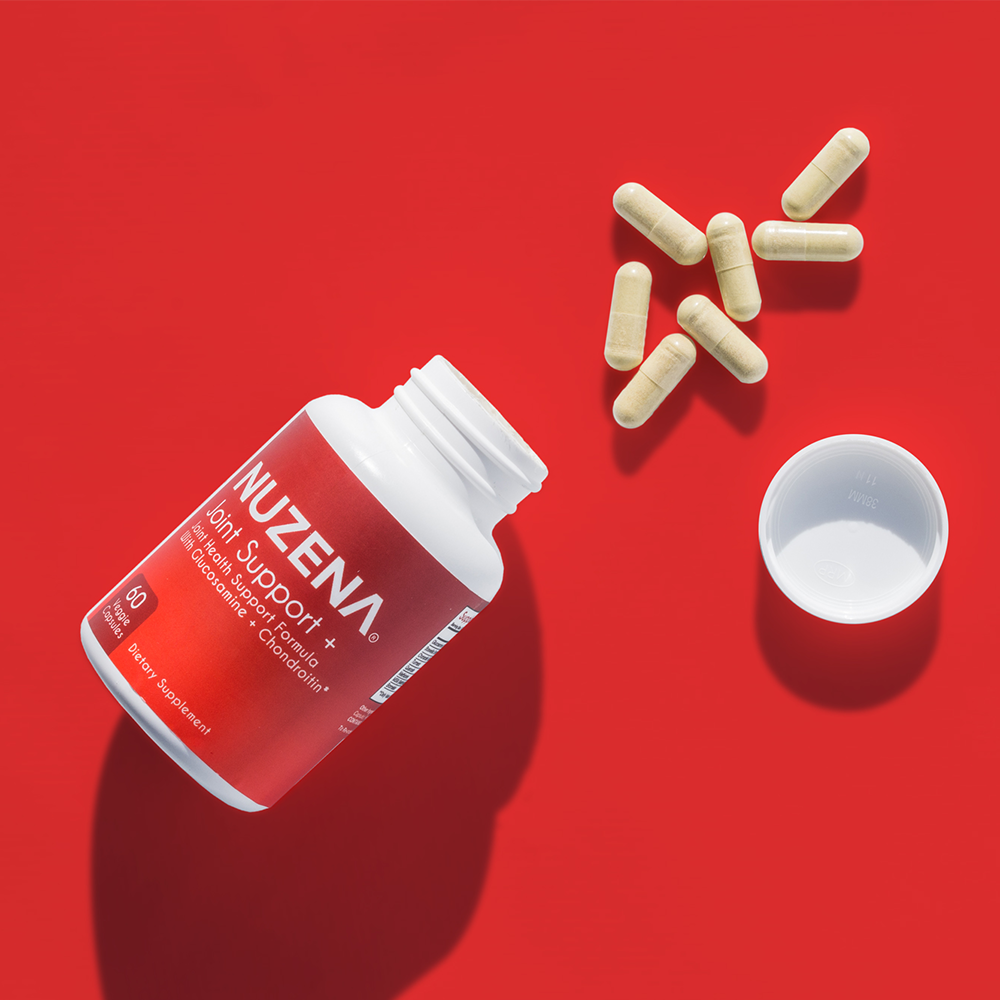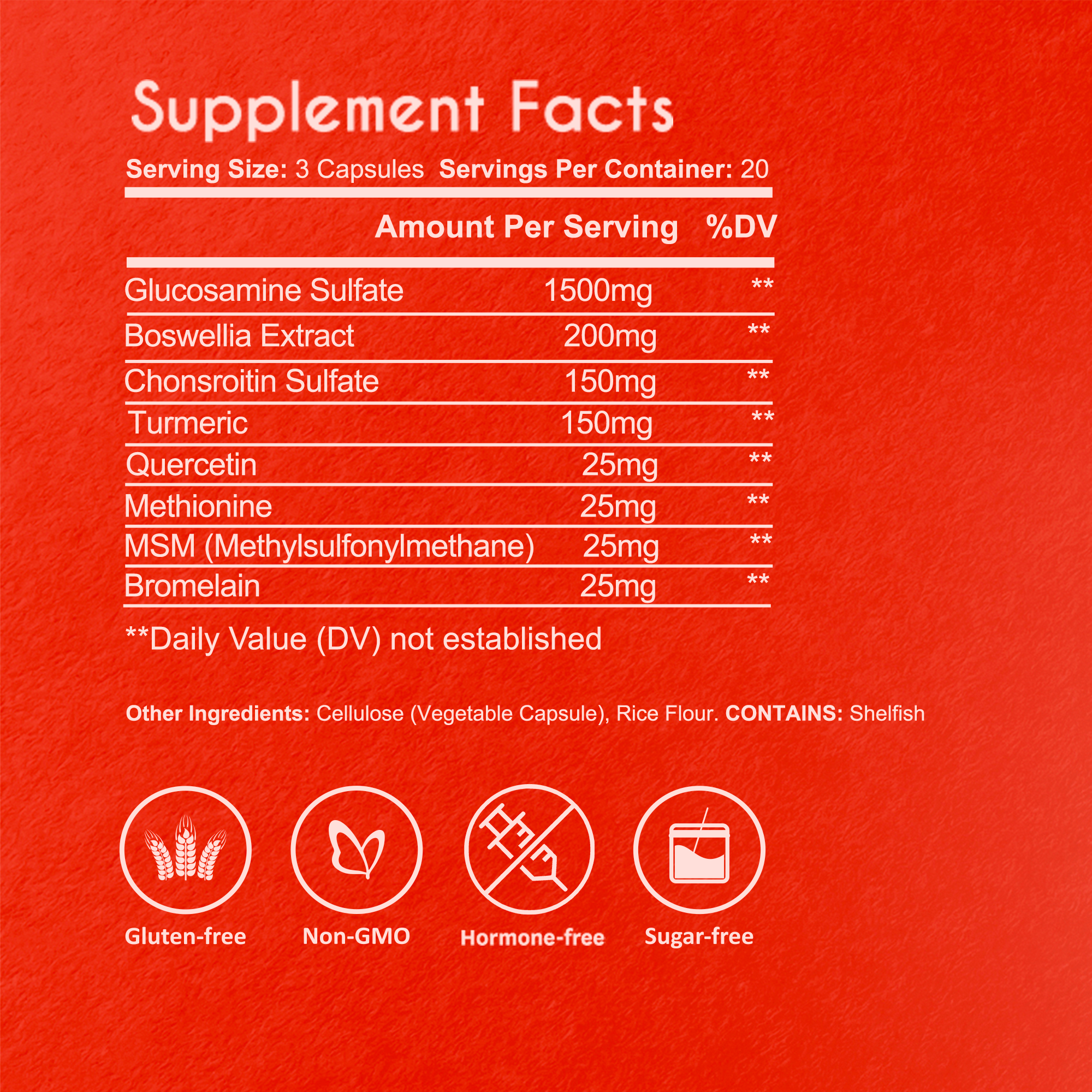 Joint Support +
$45.00
"I feel stronger than ever, this formula was key!"
—Sean R, Nuzena customer
The Best Natural Joint Support Formula
Joint support + formula provides natural support for joint health and mobility, is a natural anti-inflammatory, and provides natural support for healthy bones and cartilage. Developed by healthcare professionals, this formula is made with scientifically backed ingredients that help provide support for joint health.  
TRY RISK FREE TODAY WITH A 30 DAY MONEY BACK GUARANTEE