Natural support to help elevate mood, support memory function, and reduce stress-related anxiety*
Suitable for Men & Women
Saffron Super Spice + formula is made with ingredients suitable for both men & women
100% Drug-free
Made with pure and natural ingredients inside an FDA registered facility that adheres to GMP guidelines
The Superior Saffron Formula
Saffron Super Spice + is a natural formula that has been specifically designed by health professionals to support a diverse spectrum of mental health including regulating mood, reducing anxiety, and helping to support memory.
Pure Saffron Extract (88.5 mg)
Saffron is packed with a variety of natural compounds that have powerful antioxidant effects — this helps to protect your cells against free radicals and oxidative stress.

Four saffron antioxidants include crocin, crocetin, safranal, and kaempferol.

Crocin and crocetin are both carotenoid pigments that actually attribute saffron's vibrant red color. Both compounds have been shown in studies to display antidepressant properties, protect brain cells against progressive damage, improve symptoms of inflammation, help reduce appetite, and aid weight loss.

Safranal gives saffron its distinct taste and aroma. Recent studies have shown that safranal may help improve your mood, memory, and learning ability, as well as protect your brain cells against oxidative stress.

Lastly, kaempferol is the antioxidant found in saffron flower petals. Kaempferol research has been shown to suggest several health benefits including support for inflammation, antidepressant activity, and even anti-cancer properties.
Saffron Super Spice +
$35.00
✔️✔️ TRY RISK FREE TODAY WITH A 30 DAY MONEY BACK GUARANTEE ✔️✔️
What are the benefits you ask?
Mental health issues affect millions of men and women all over the world. The link between mental health and diet and nutrition is becoming an increasingly popular focus among health professionals following positive results from scientific research and clinical studies. Saffron, in particular, may help to elevate mood, reduce anxiety, and even help with memory.
Helps to elevate mood*
Studies of saffron show there is a suggested benefit to both anxiety and depression. An 8-week double-blind randomized trial of 40 adult depressed outpatients was randomly assigned to receive either a capsule of petal of the saffron at 15 mg in the morning and evening or Fluoxetine (Prozac) at 10 mg in the morning and evening, for 8 weeks. At the end of the trial, the saffron subjects were found to be as effective as the drug subjects in terms of mood regulation and anxiety indicators.
Helps reduce stress-related anxiety*
Saffron, has been shown to be effective in reducing feelings of depression and anxiety in adults with mild-to-moderate depression. Results from a new study published in the Journal of Affective Disorders indicate that saffron may help also reduce depression and anxiety symptoms in teenage children. In the study, the group supplemented with saffron reported improvements in overall internalizing symptoms, separation anxiety, social phobia, and depression, compared with the placebo group.
Helps to support memory*
Current analysis shows that Saffron antioxidants, crocins, and safranal may help to penetrate the blood-brain barrier and reach the central nervous system. There is some accumulating evidence that indicates Saffron and its major component crocin play some role in cognition. Preclinical studies demonstrated their efficacy in attenuating memory disorders related to Alzheimer's disease, cerebral injuries, or schizophrenia.
Nuzena Quality Certification
As part of Nuzena's commitment to formula quality and transparency, we have now developed our own quality certification tracker so you can now see the ingredient quality testing results of each batch of our products in real-time.
View Real Time Report
Introducing
Resveratrol Rapid +

Resveratrol Rapid + is a natural formula that has been specifically designed by health professionals to provide natural antioxidant and anti-inflammatory support for helping to lower blood pressure, support healthy blood sugar levels, and promote longevity.

Resveratrol is a plant compound that acts as an antioxidant and has several health benefits including protecting brain function, supporting anti-aging, supporting healthy blood sugar levels, and lowering blood pressure. Resveratrol is commonly concentrated in the skins and seeds of grapes and berries. These parts of the grape are included in the fermentation of red wine, hence its particularly high concentration of resveratrol.

Take a look at some of the benefits below.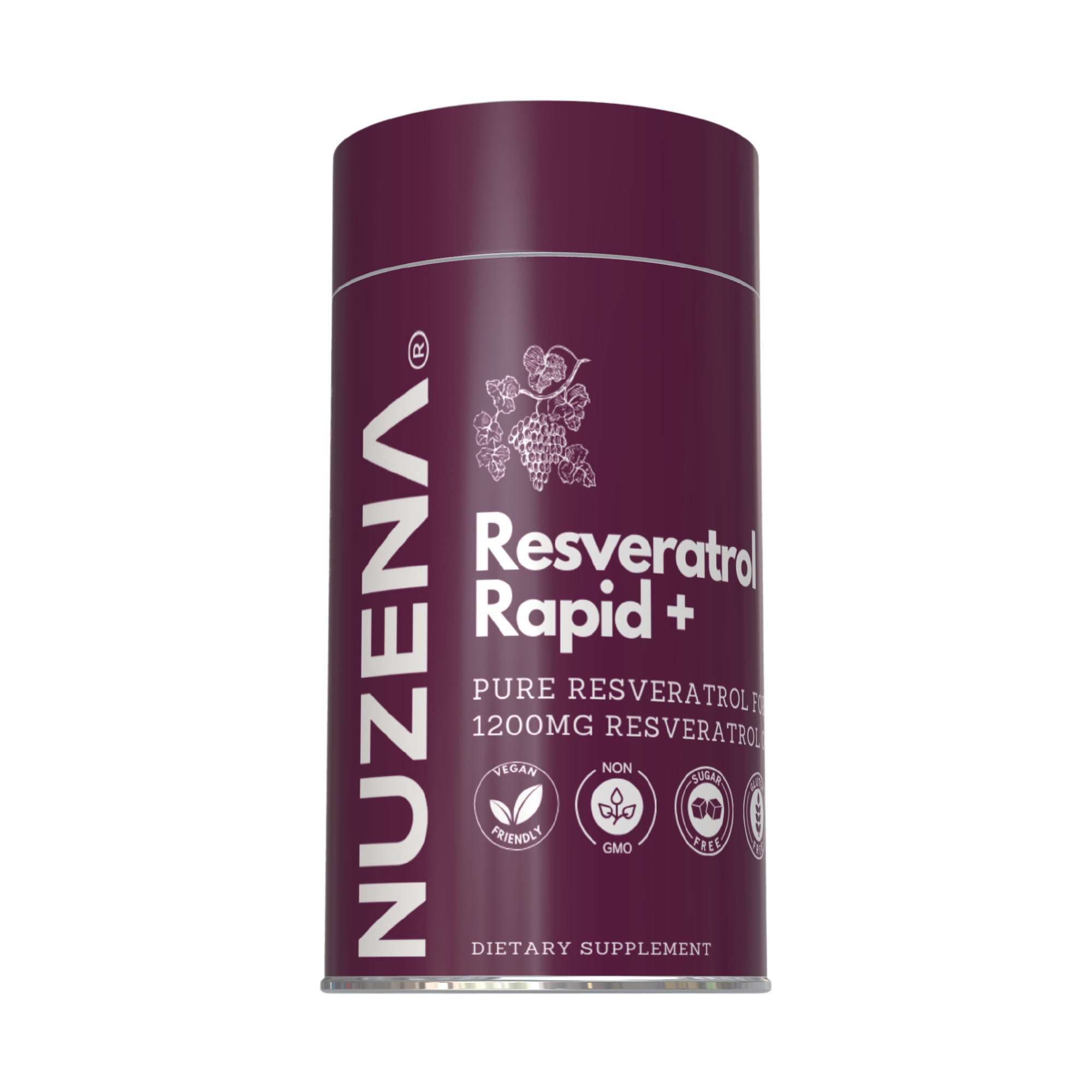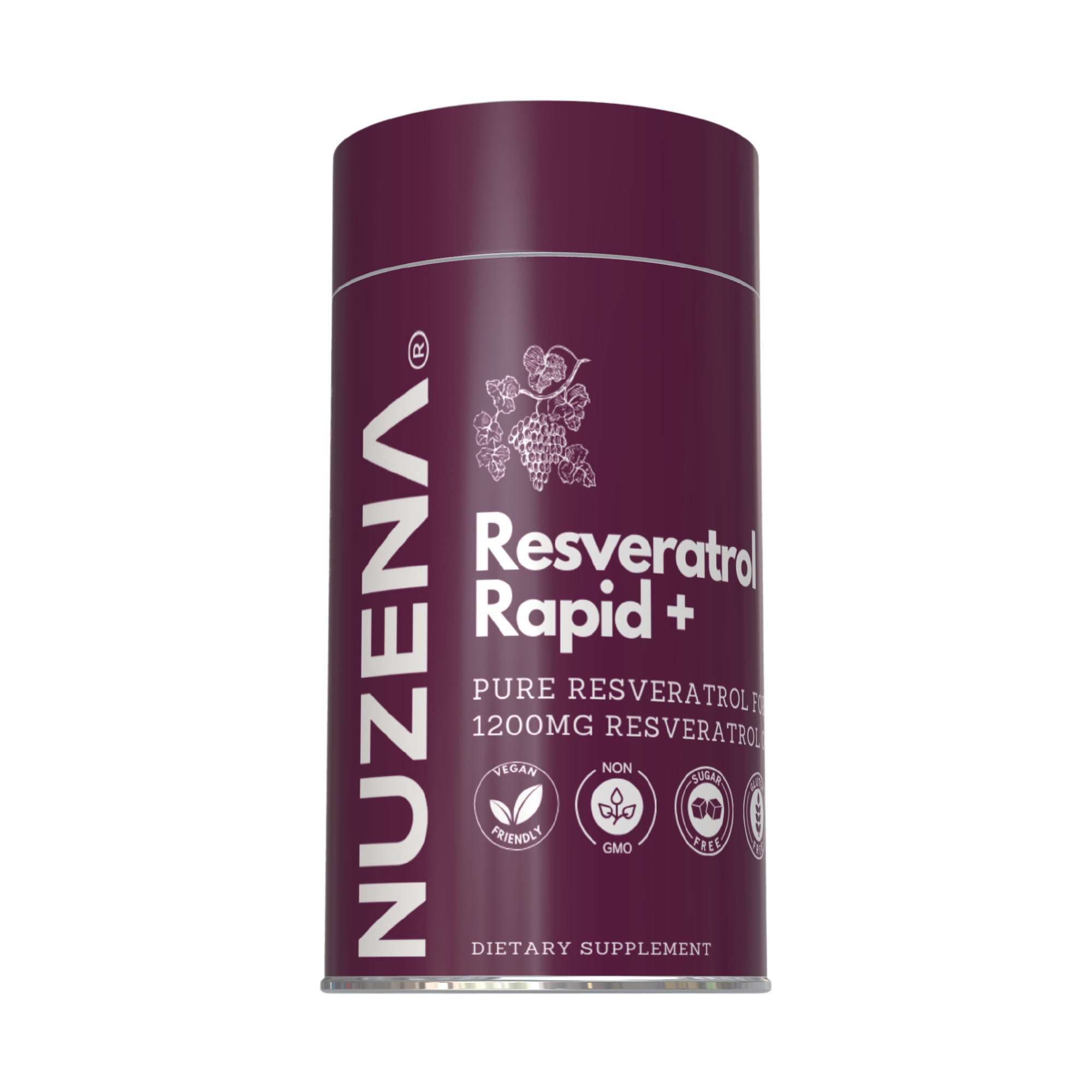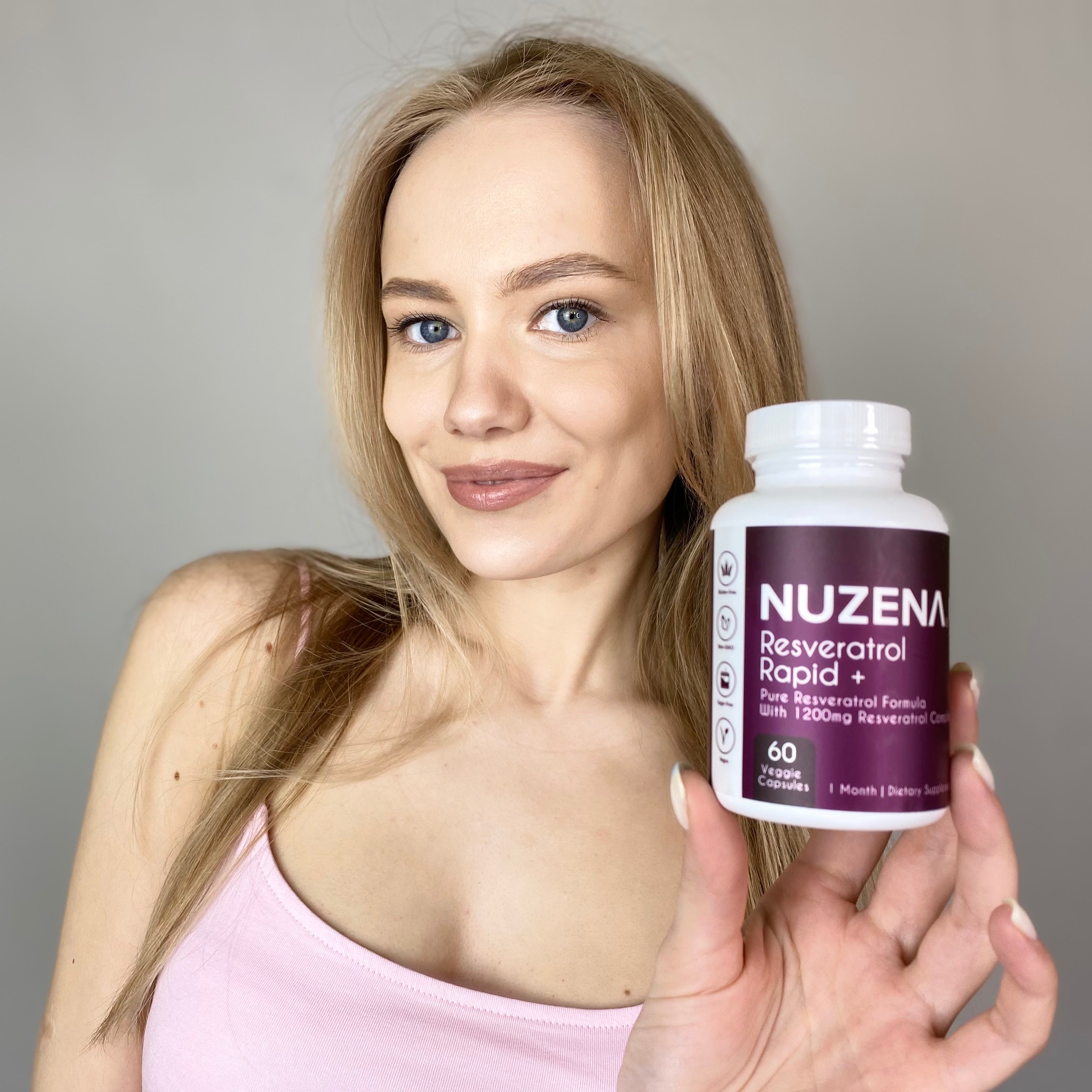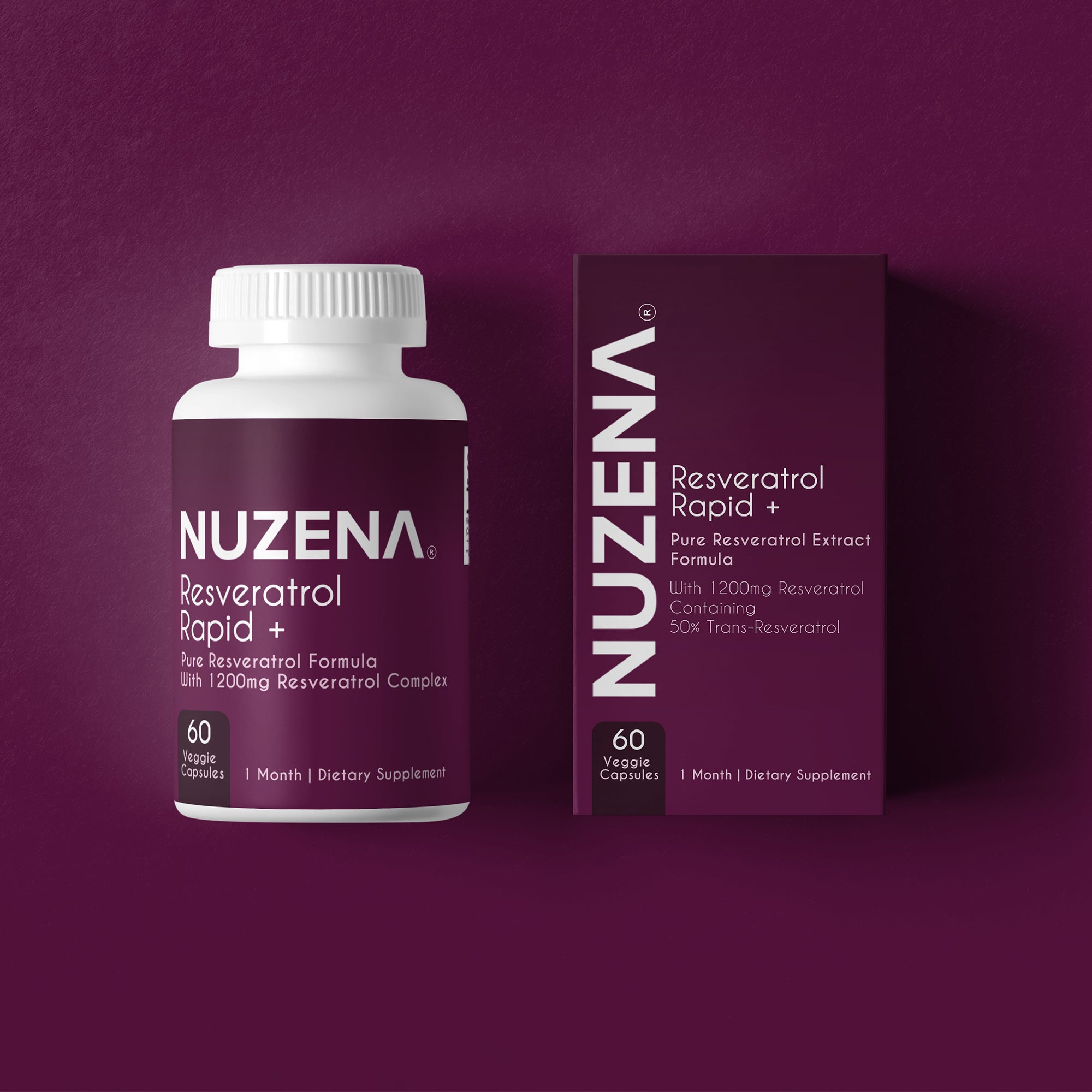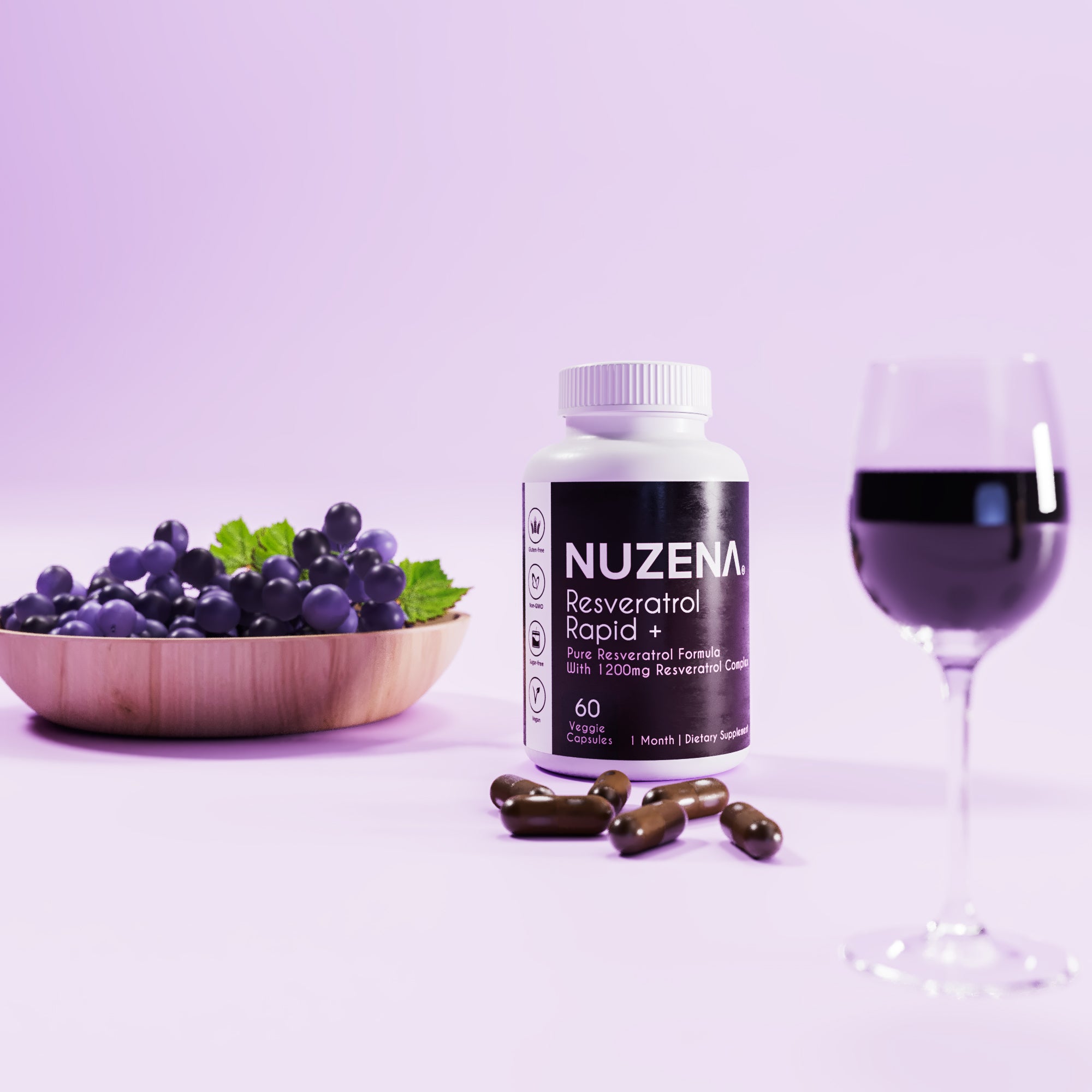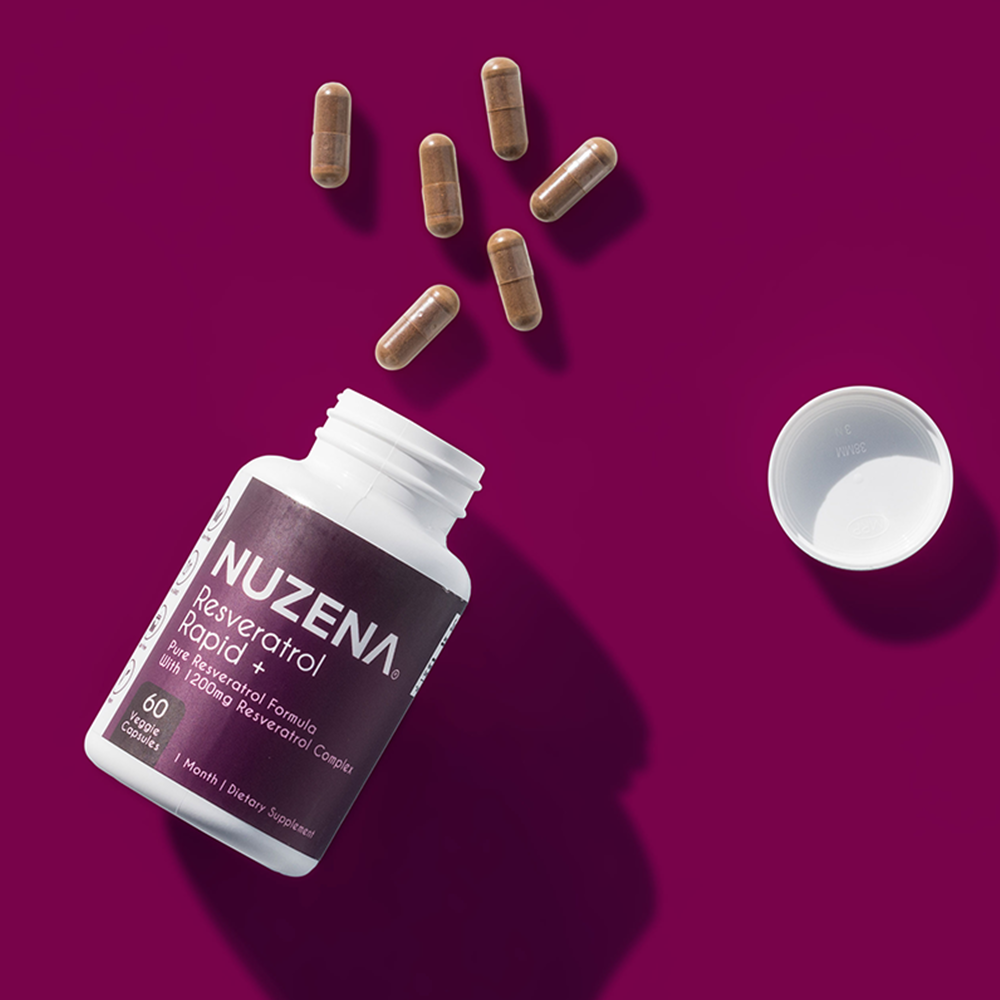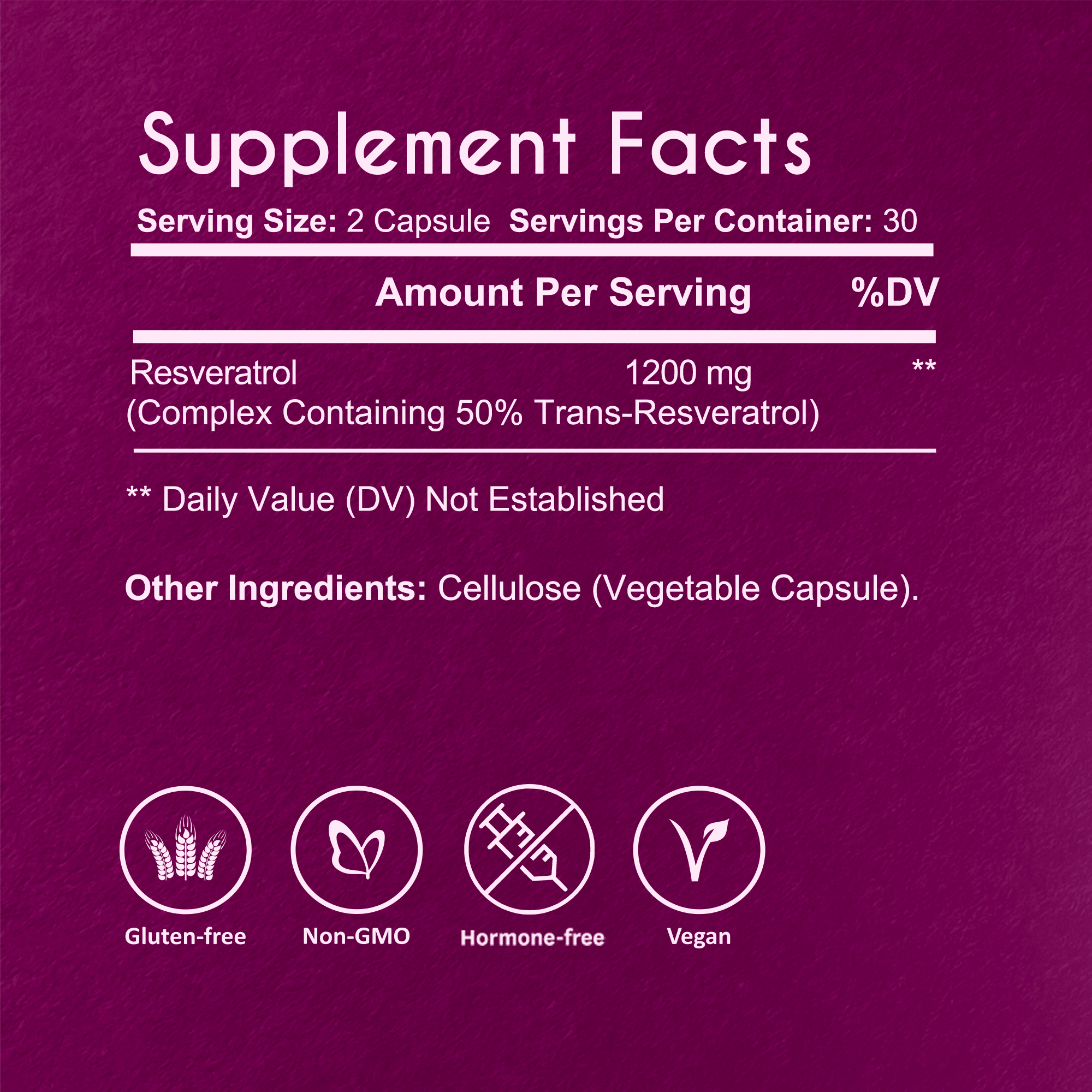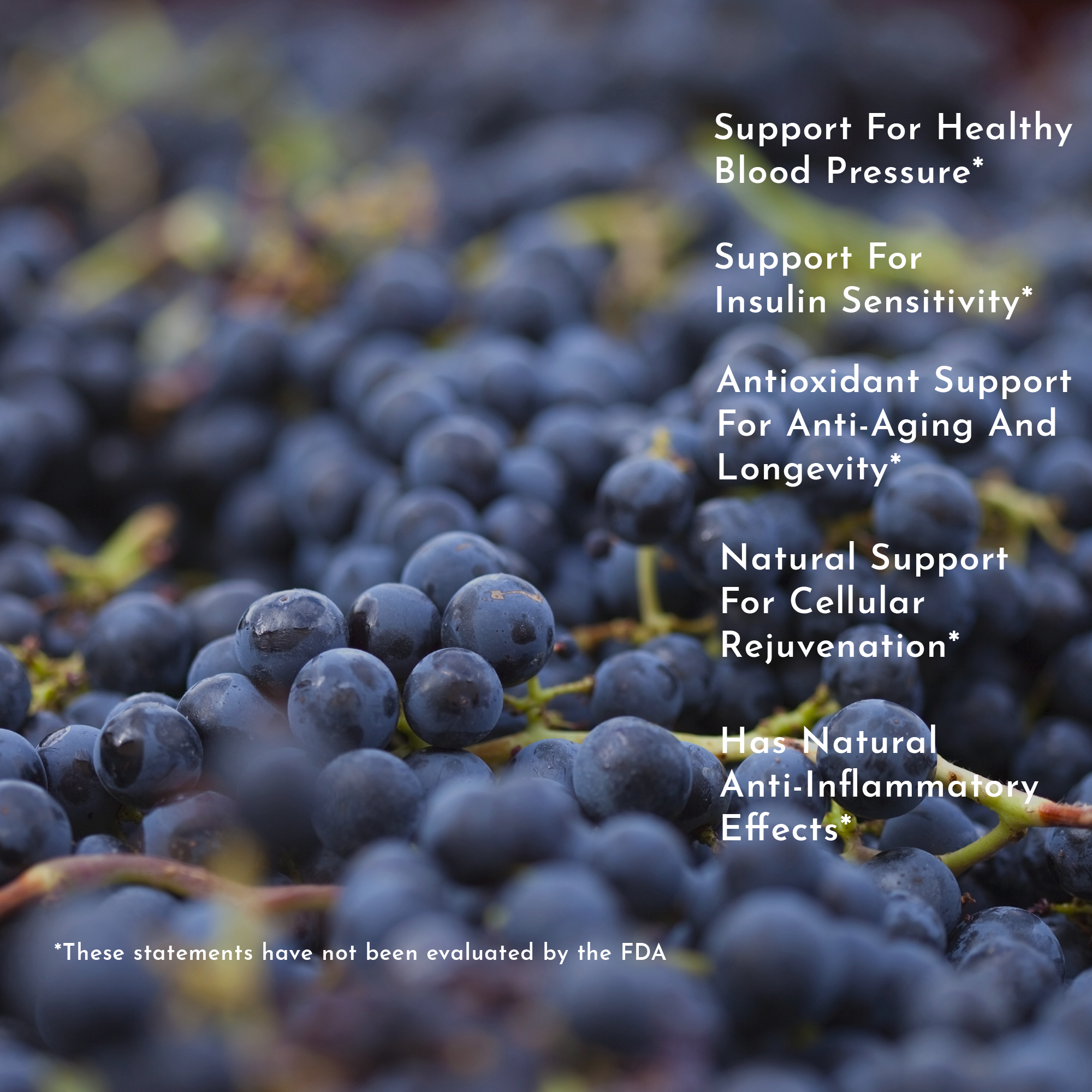 $45.00
Backed by scientific research
The ingredients used in our formulas are all backed up by scientific research by health professionals and institutions. Take a look at what some of the worlds most reputable sources have to say.
Mayo Clinic
"Saffron has been shown in recent studies to have a positive effect in individuals with mild to moderate Alzheimer's disease. Those who took saffron capsules for 16 weeks presented significantly better cognitive function on average than patients on a placebo."

More Info
Psychology Today
"Taking specific saffron extracts by mouth seems to improve symptoms of major depression after 6-8 weeks of treatment. Some studies suggest that saffron might be as effective as taking a low-dose prescription antidepressant such as fluoxetine or imipramine."

More Info

NDNR
"Researchers note that saffron also has anti-depressant and memory-enhancing properties. Saffron may be a promising herbal alternative for treating ADHD, particularly for the 30% of patients who do not respond to or cannot tolerate stimulants like methylphenidate."

More Info

Why Nuzena?
A few reasons why our customers love us.
Clinically Proven Ingredients
Free Personal Health Specialist Included
Free-Shipping Over $50
Simple & Easy Returns
Made With Natural Ingredients
Non-GMO Formulas
Gluten-Free Formulas
Pure & Efficient Extracts
Sustainably Sourced
Made In An FDA Registered Facility
Section
Drop element here!
Product reviews
See what our customers have to say.
Mikayla Ambrose
"Saffron has played a major role in getting my mental health back in order. For years I labored with high stress and anxiety all through school and then into my work and social environments. Daily saffron usage has definitely helped me feel more calm, keep me clear, and stay focused. I'd definitely recommend it to anyone who is looking to try a herbal alternative for anxiety medication."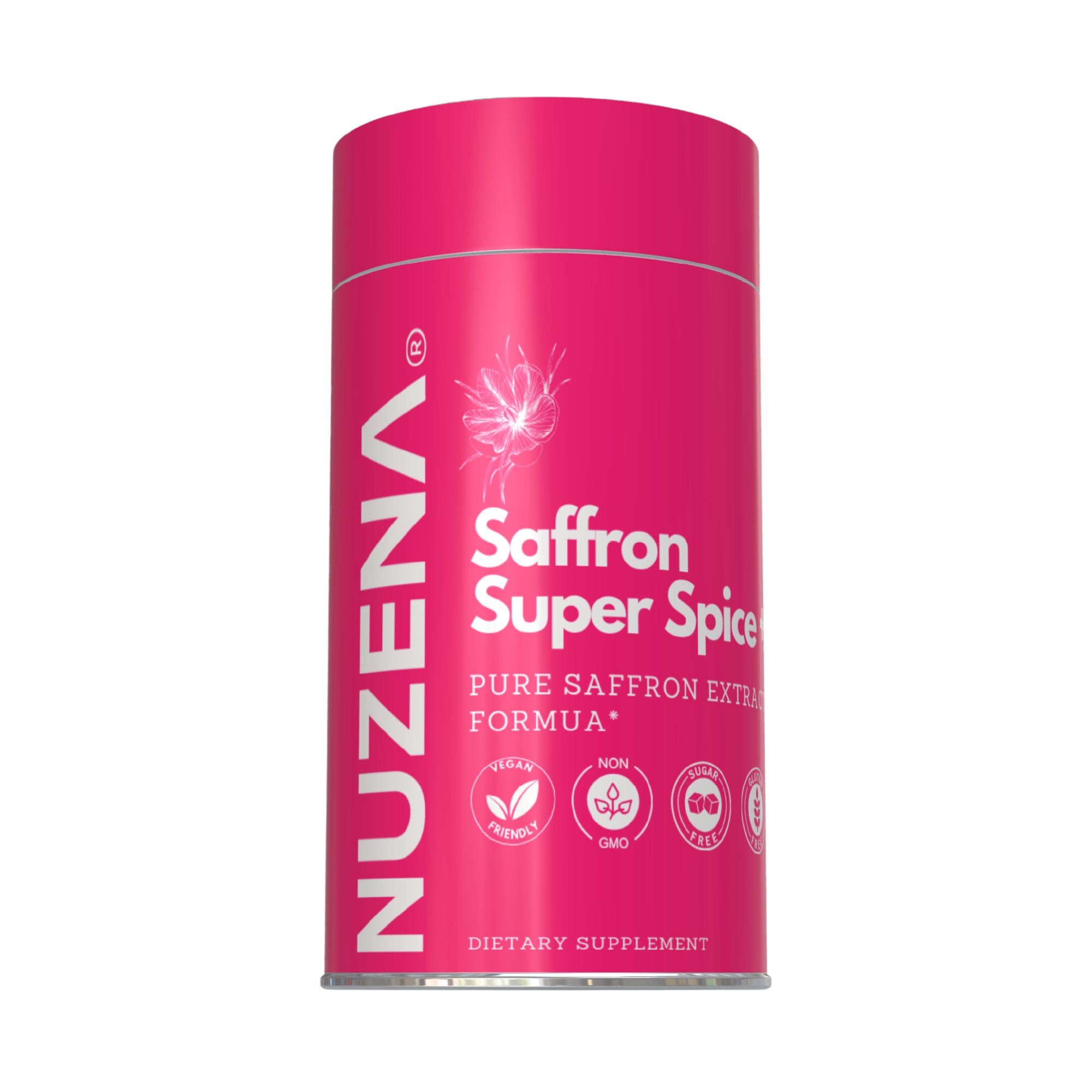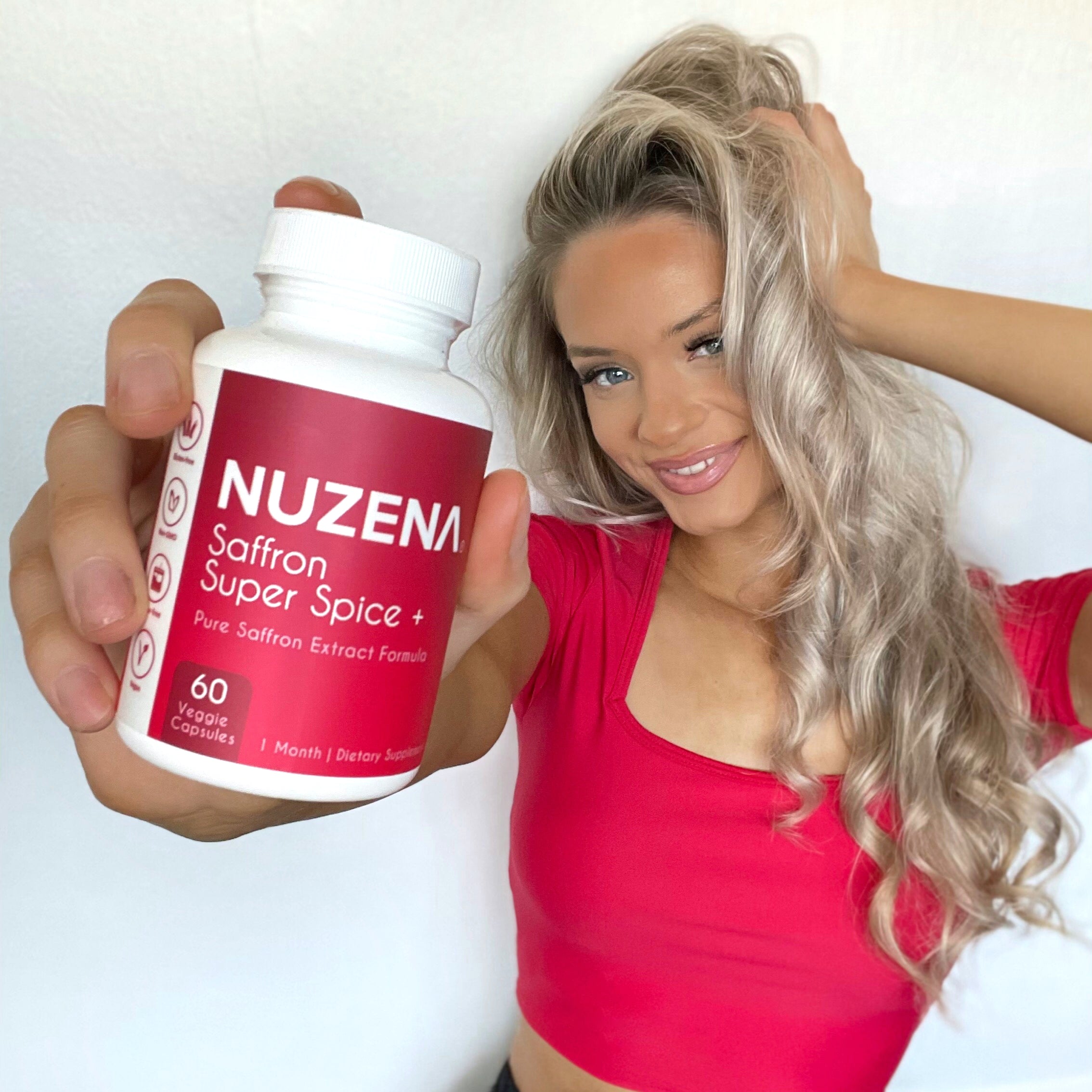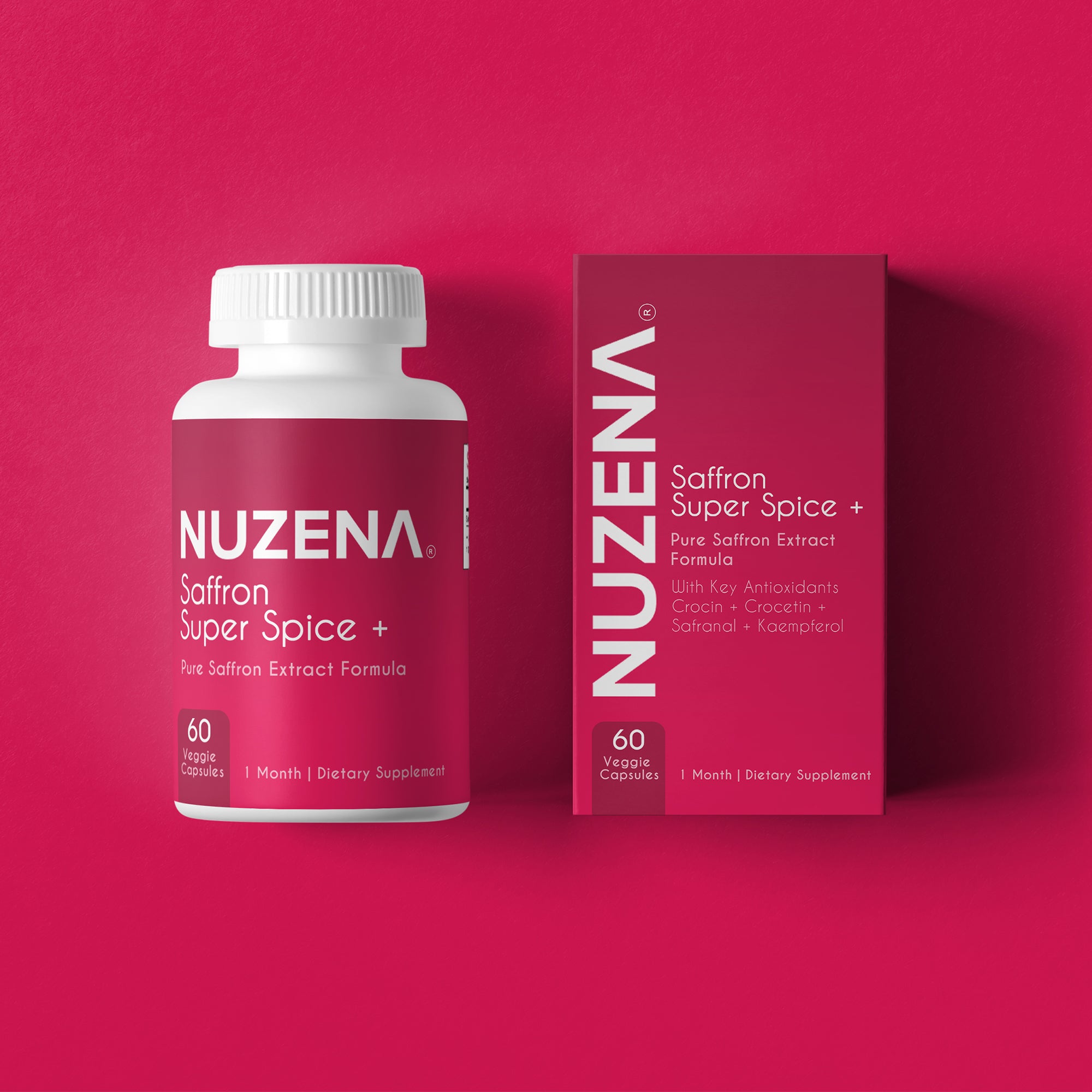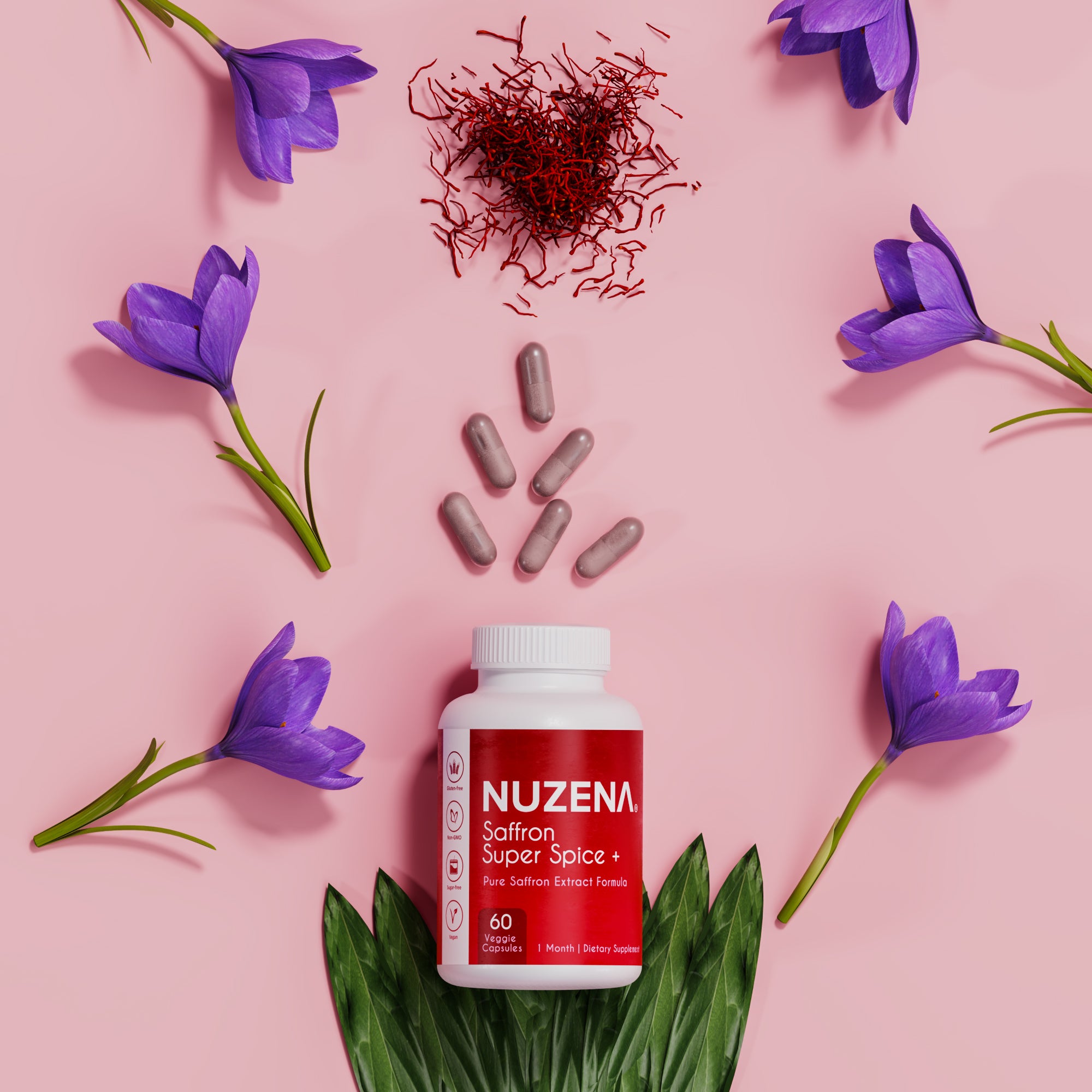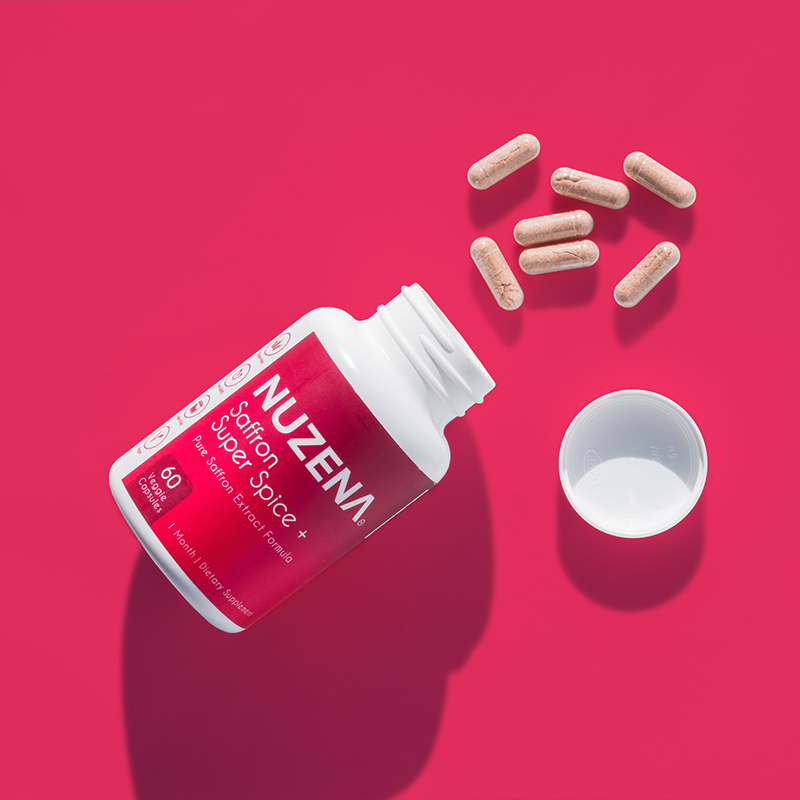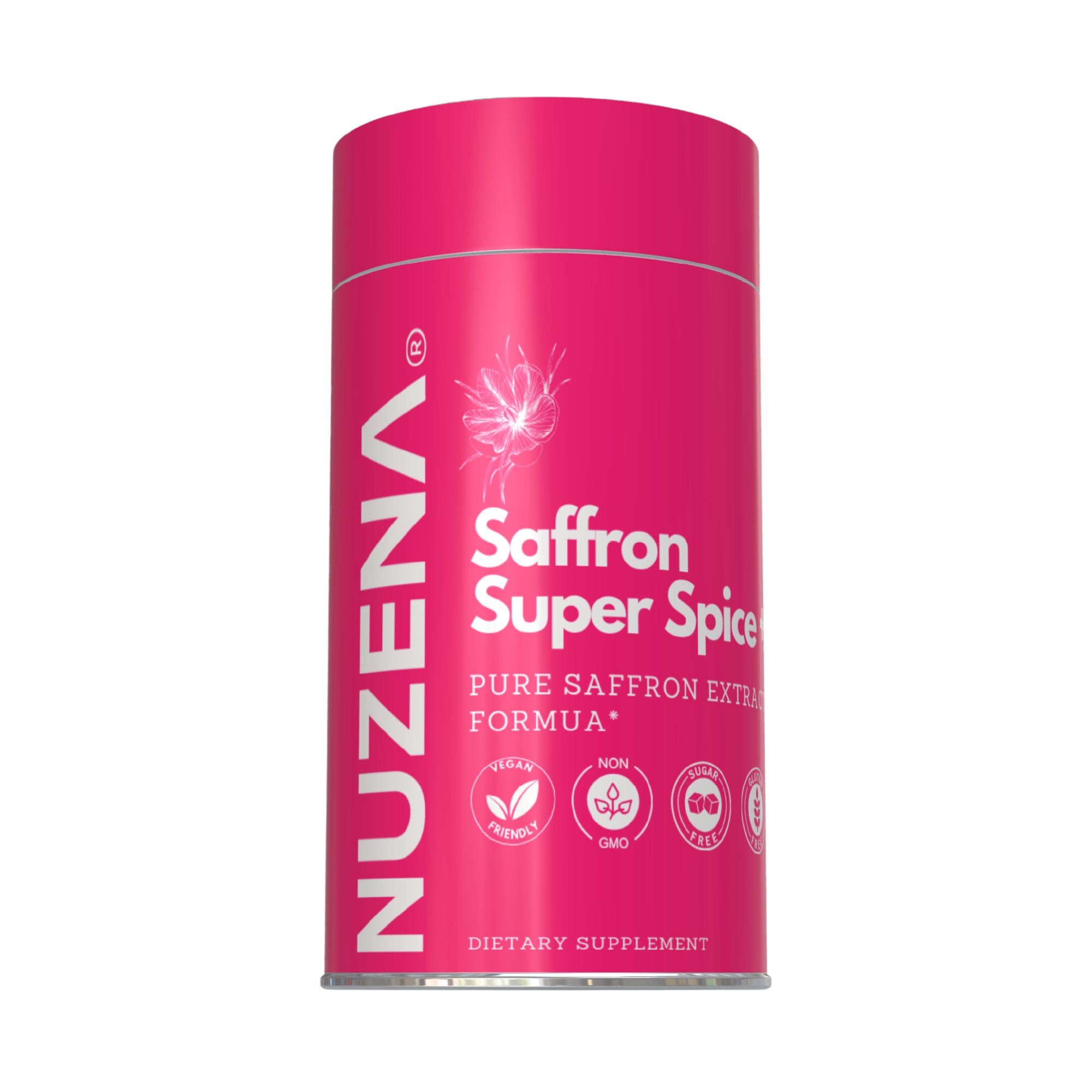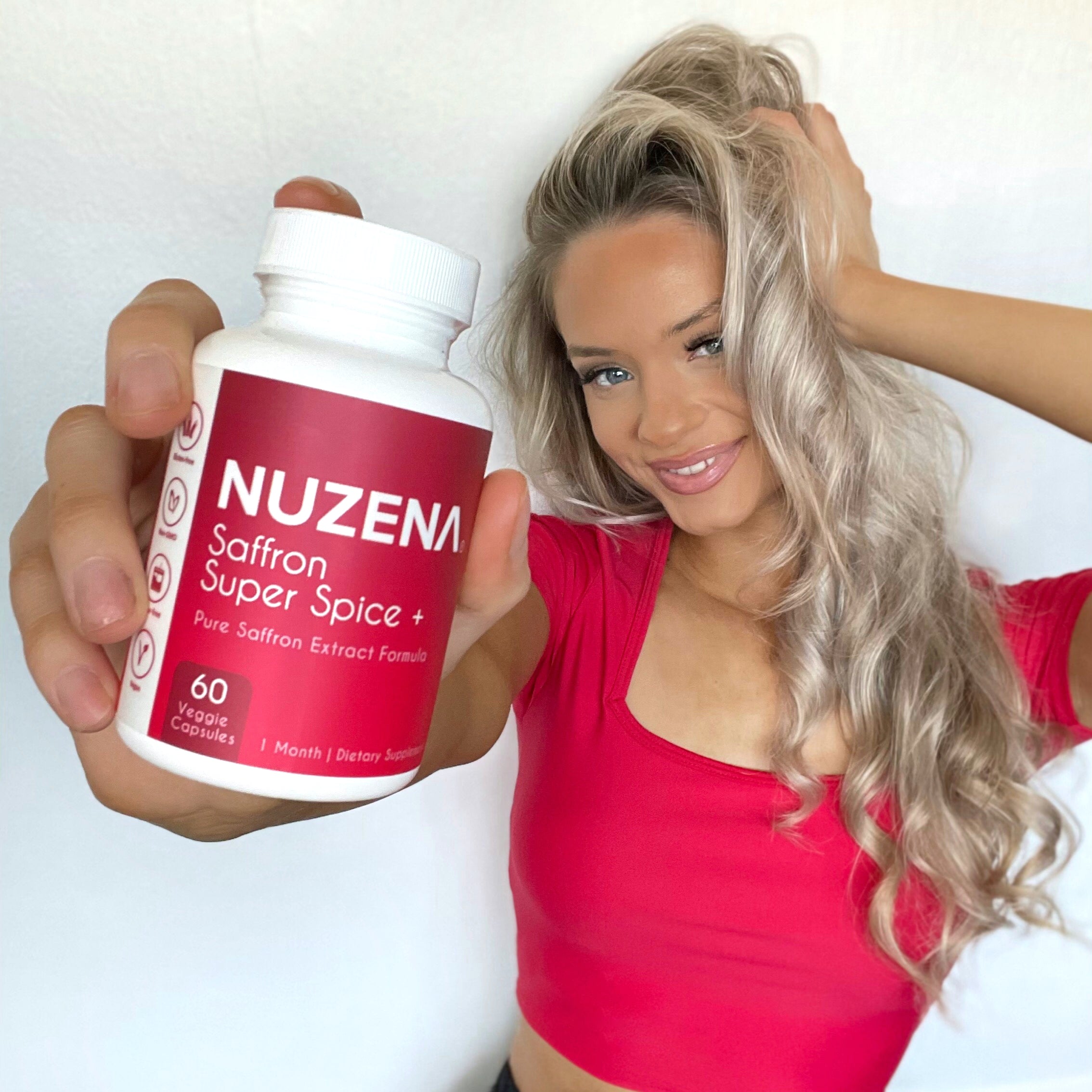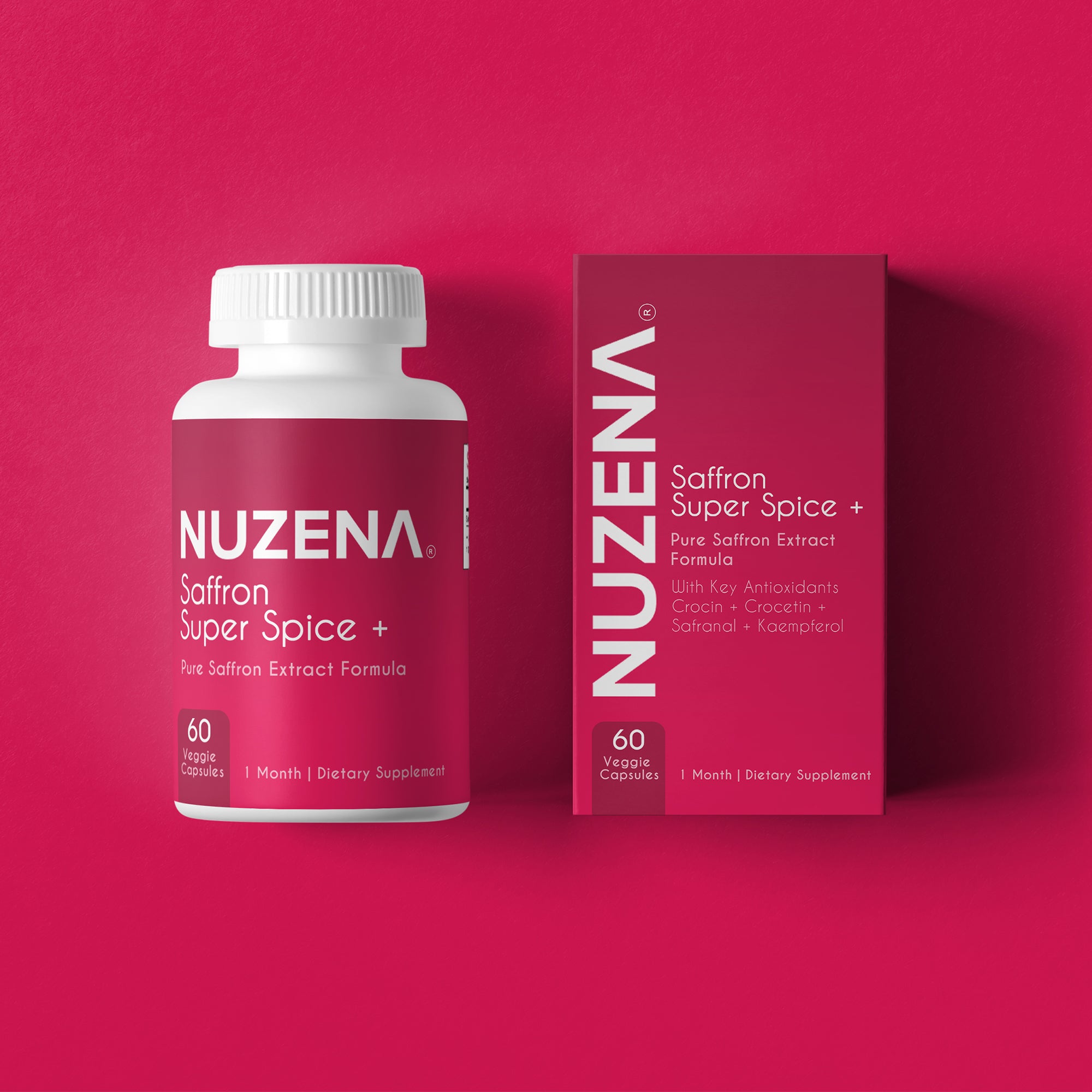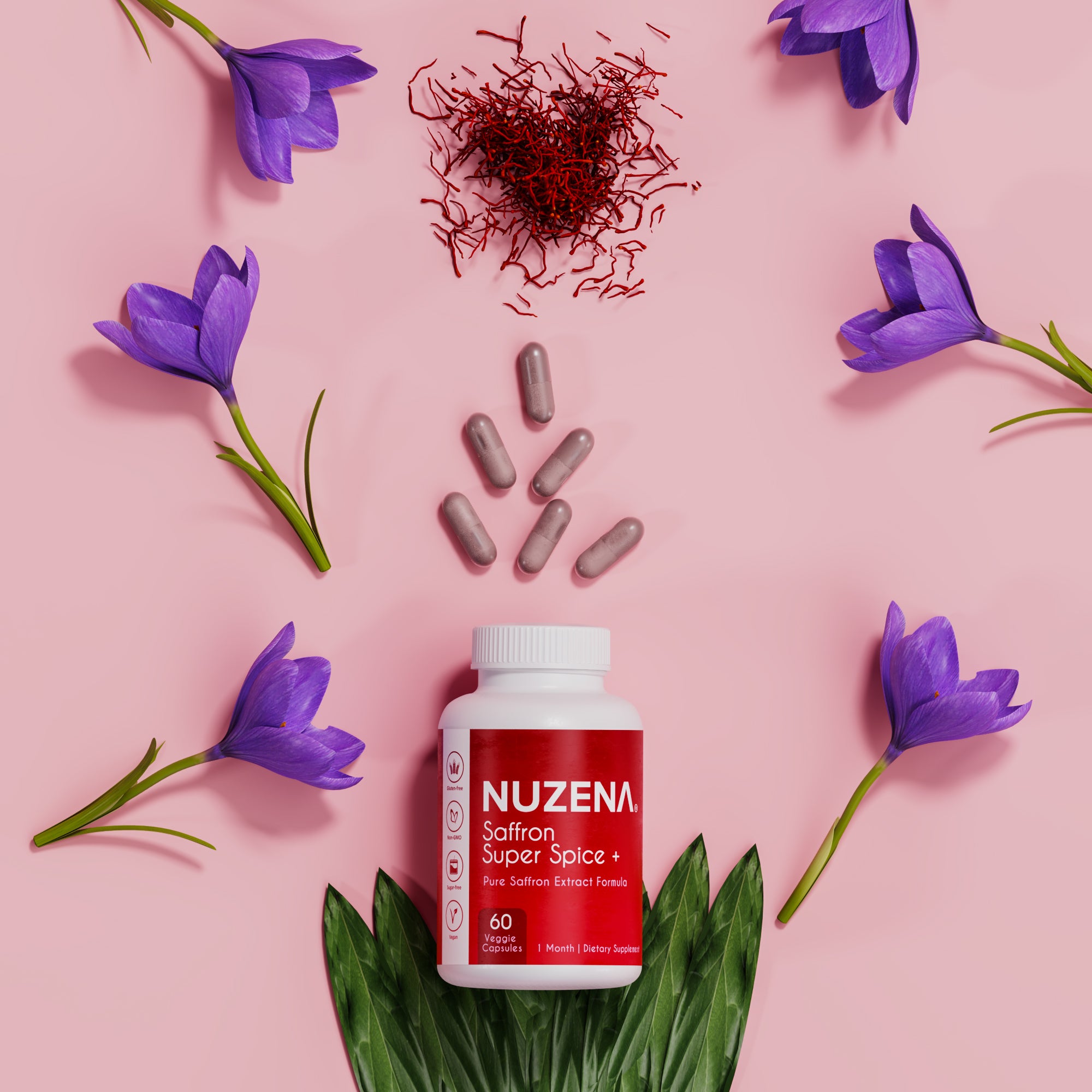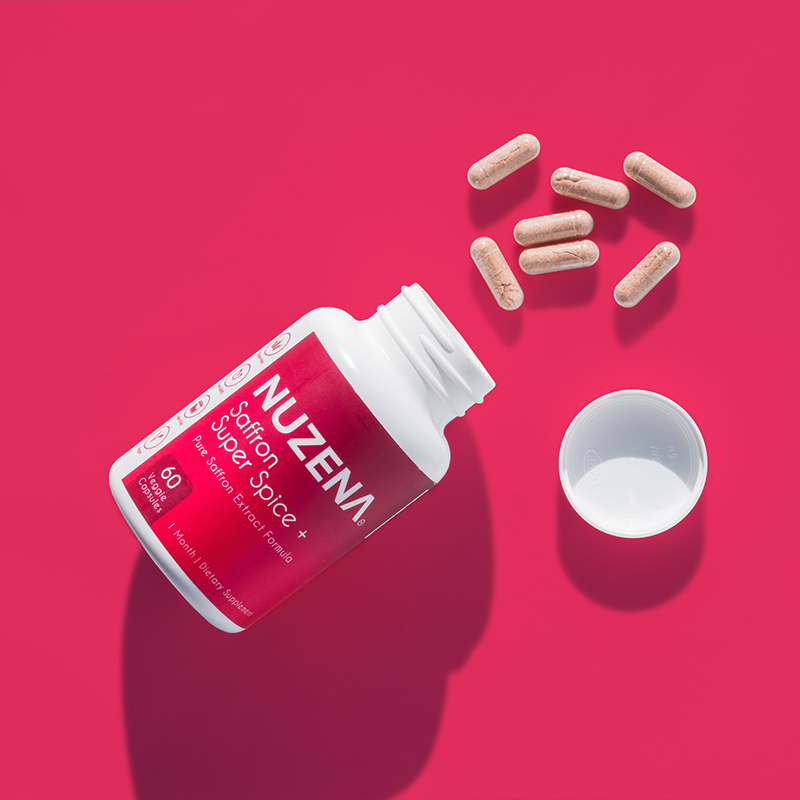 Saffron Super Spice +
$35.00
"I never Knew about all of the benefits that saffron has to offer. In love with this product!"
—Paula G, Nuzena customer
Elevate Your Mood And Spice Up Your Life With Saffron Super Spice +
Nuzena Saffron Super Spice + helps to reduce anxiety, elevate mood, and helps to support memory. Developed by healthcare professionals, this formula is made with scientifically backed ingredients that help provide support for overall mental wellbeing.
TRY RISK FREE TODAY WITH A 30 DAY MONEY BACK GUARANTEE