Nuzena Customers Love Turmeric
"Turmeric has been a lifesaver for my joint stiffness and pain in my knees and elbows. I had previously tried several things including medications that had some pretty bad side effects. This product has been amazing for me. I can do yoga again without anywhere near the same restrictions in mobility I had before, and the pain has almost completely gone. I've recommended Nuzena to several of my friends now too."
Natural anti-inflammatory, support for joint health & mobility, blood sugar & cholesterol support, and support for a healthy immune system
Suitable for Men & Women
Turmeric Curcumin + formula is made with ingredients suitable for both men & women
100% Drug-free
Made with pure and natural ingredients inside an FDA registered facility that adheres to GMP guidelines
Nature's Most Effective Anti-inflammatory
Turmeric Curcumin + is an organic turmeric supplement specifically designed to provide anti-inflammatory support for joint care, healthy immunity, and several other bodily functions.
Turmeric Curcumin (1200mg)
Turmeric is the spice that gives curry its yellow color and has been used in India for thousands of years as a spice and medicinal herb. Recently, science has started to back up what Indians have known for a long time — it really does contain compounds with medicinal properties.

These compounds are called curcuminoids, the most important of which is curcumin. Curcumin is the main active ingredient in turmeric. It has powerful anti-inflammatory effects and is a very strong antioxidant with several health benefits as mentioned below.
Turmeric Curcumin +
$35.00
✔️✔️ TRY RISK FREE TODAY WITH A 30 DAY MONEY BACK GUARANTEE ✔️✔️
What are the benefits you ask?
With over 600 reported applications, Turmeric is one of the most diverse natural superfoods in terms of its health benefits in the world. Some of these benefits extend to weight management, support for healthy blood pressure, and support for healthy cognitive function, support for healthy joints, and even evidence to support a healthy immune system.
Natural anti-inflammatory support*
Curcumin, the bioactive component found in our turmeric supplement, has been shown in some studies to have powerful antioxidant and anti-inflammatory properties. Through its anti-inflammatory and antioxidant properties, some research suggests that turmeric may be useful in the prevention of cell damage, enhance collagen deposition and speed up wound healing.
Support for joint health, flexibility, and mobility*
One of the most powerful benefits of our turmeric supplement is its ability to decrease inflammation and help in reducing pain, especially for in the case of arthritis and joint stiffness. Rheumatoid arthritis is a chronic inflammatory condition that causes pain, swelling, and redness in the joints, and has been reported in some studies to be helped through regular turmeric intake.
Blood pressure, blood sugar, and cholesterol support*
Our turmeric supplement may be able to help regulate blood sugar levels to support glycemic control. Some research has shown that turmeric may help to maintain blood sugar by increasing insulin secretion, decreasing glucose synthesis, and promoting the uptake of glucose out of the bloodstream and into the cells. It may also help to reduce total cholesterol and low-density lipoprotein.
Nuzena Quality Certification
As part of Nuzena's commitment to formula quality and transparency, we have now developed our own quality certification tracker so you can now see the ingredient quality testing results of each batch of our products in real-time.
View Real Time Report
Introducing
Resveratrol Rapid +

Resveratrol Rapid + is a natural formula that has been specifically designed by health professionals to provide natural antioxidant and anti-inflammatory support for helping to lower blood pressure, support healthy blood sugar levels, and promote longevity.

Resveratrol is a plant compound that acts as an antioxidant and has several health benefits including protecting brain function, supporting anti-aging, supporting healthy blood sugar levels, and lowering blood pressure. Resveratrol is commonly concentrated in the skins and seeds of grapes and berries. These parts of the grape are included in the fermentation of red wine, hence its particularly high concentration of resveratrol.

Take a look at some of the benefits below.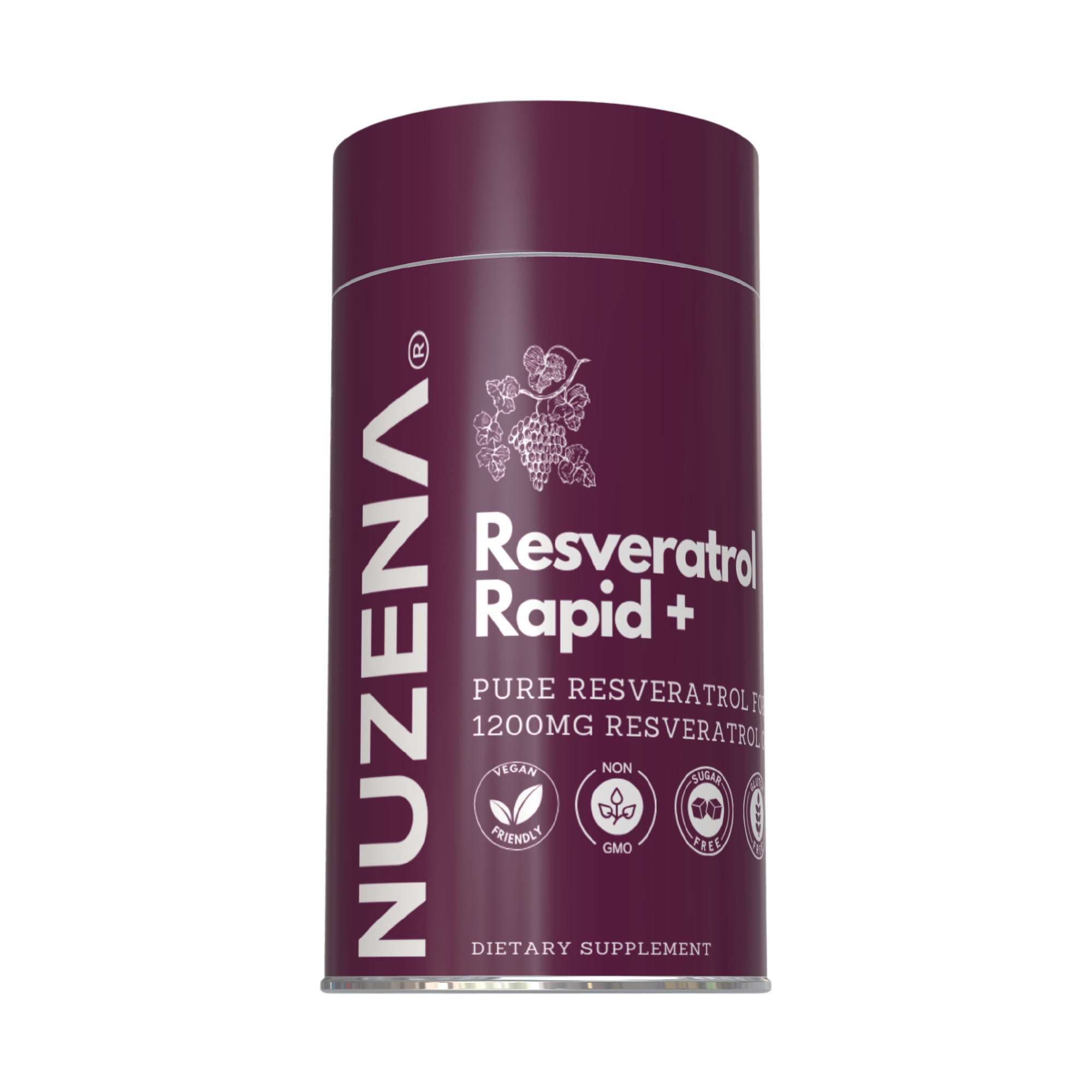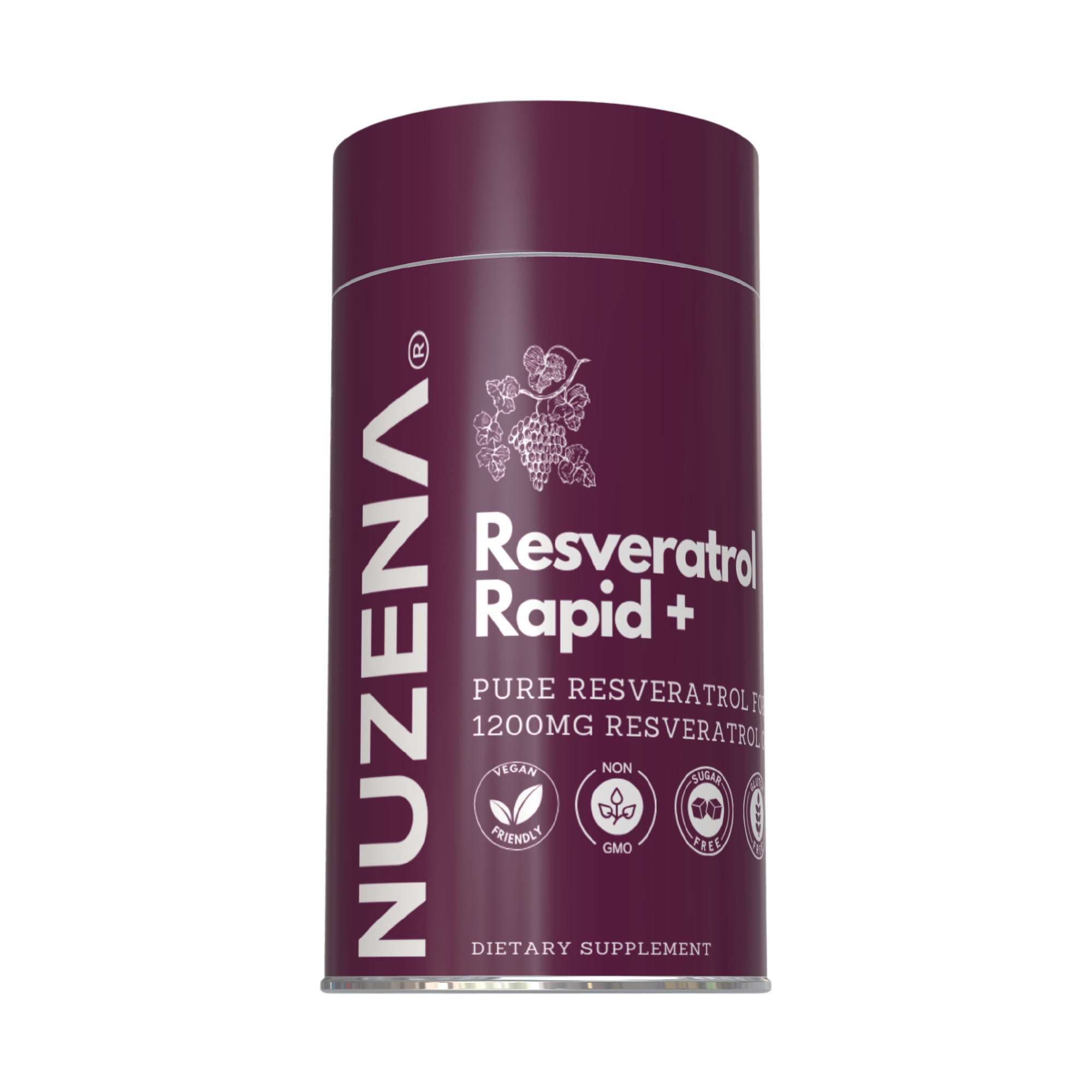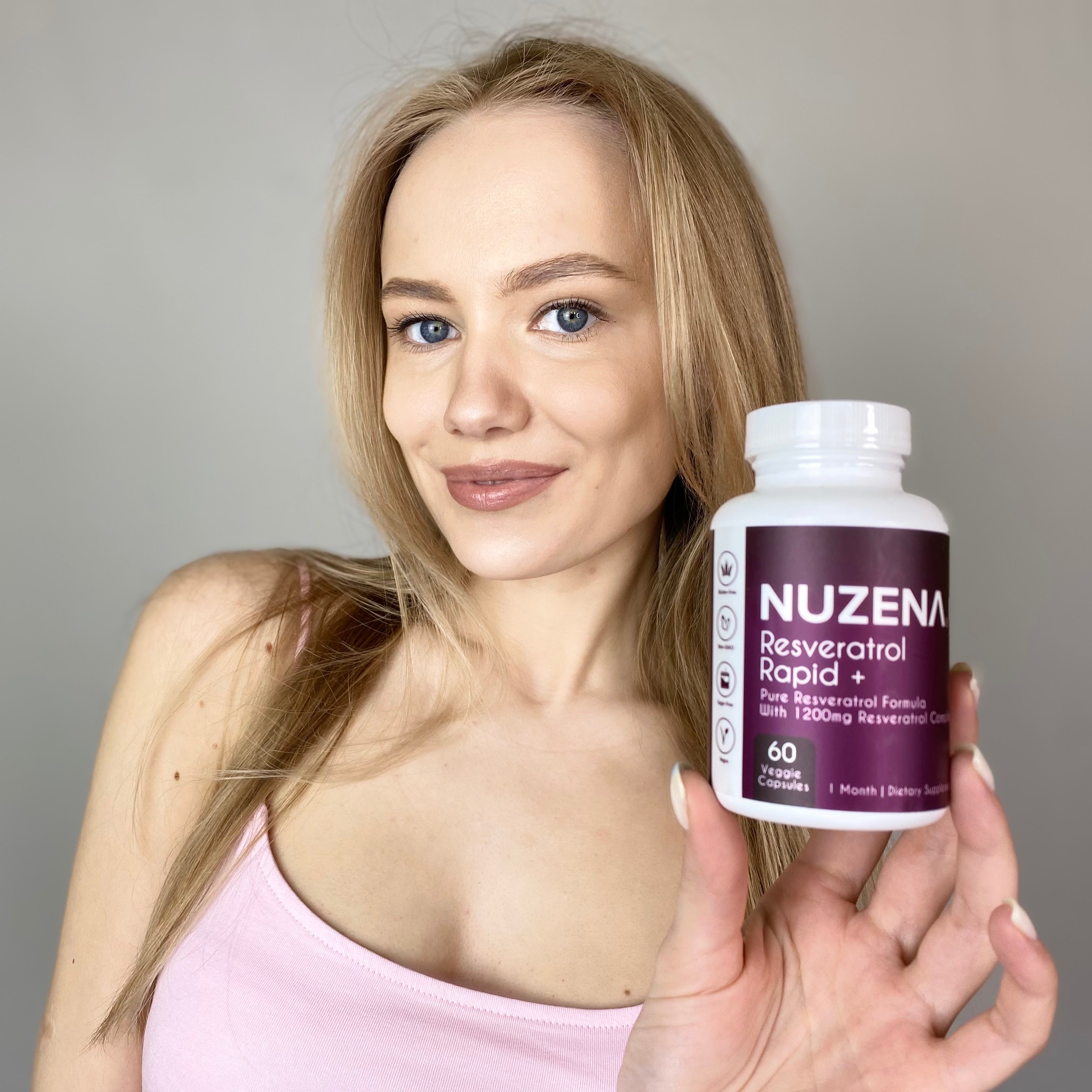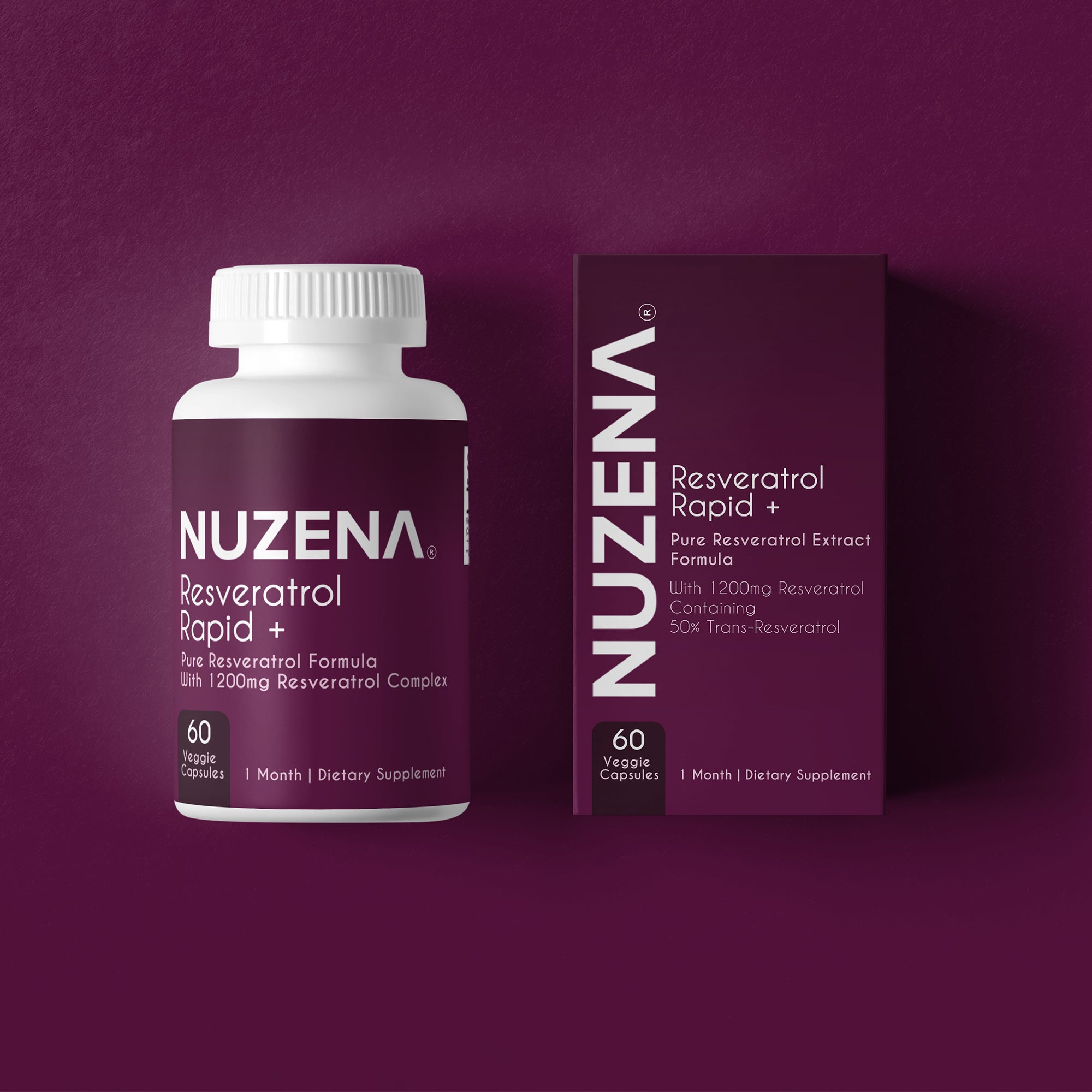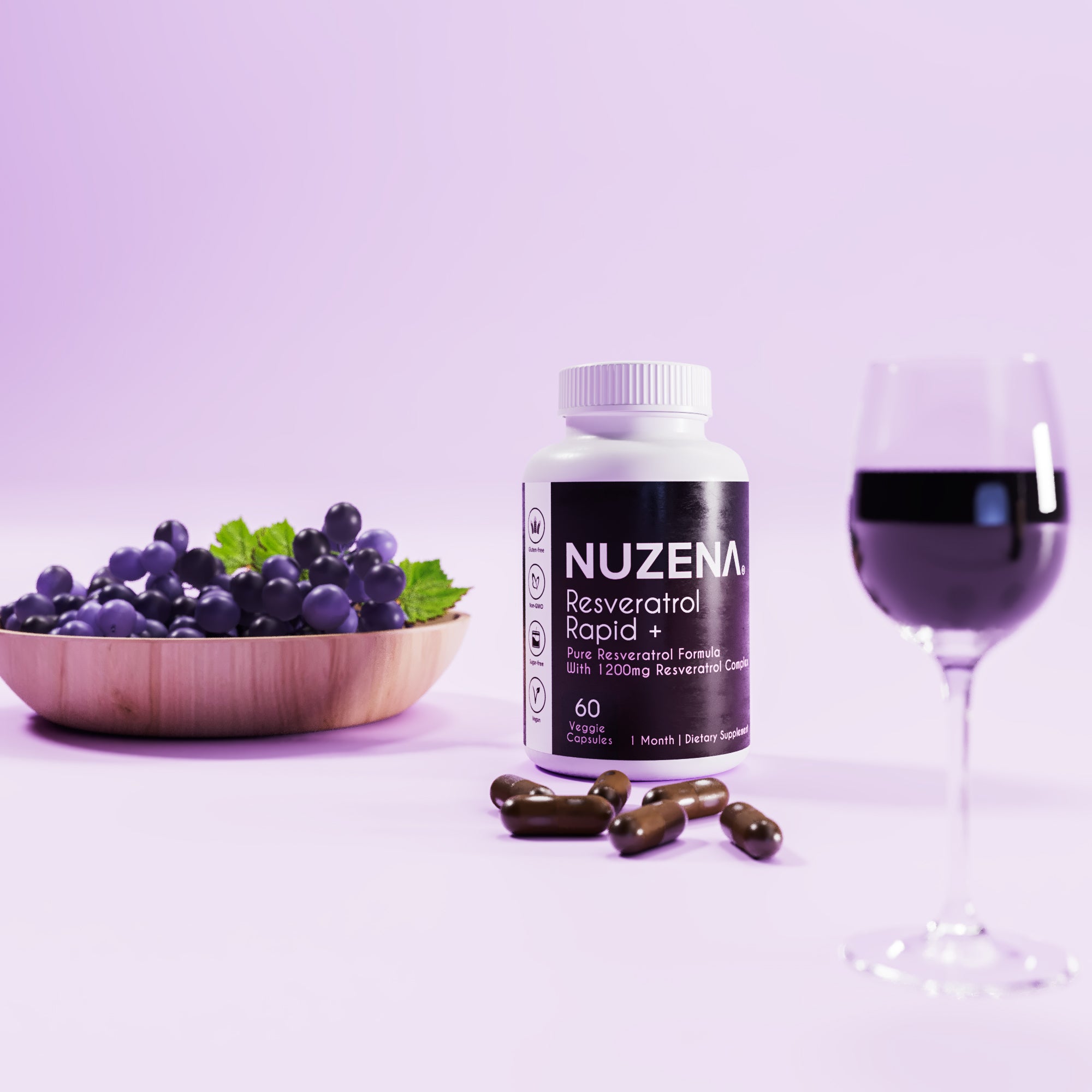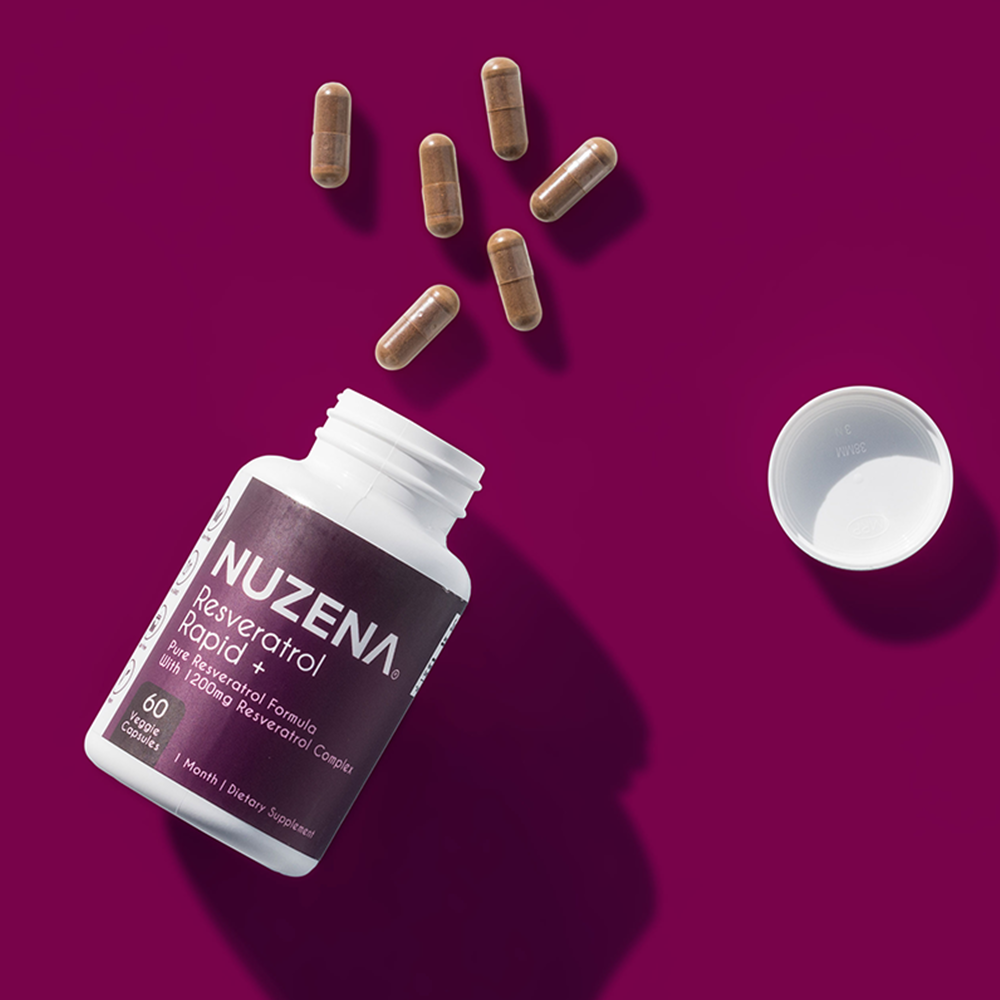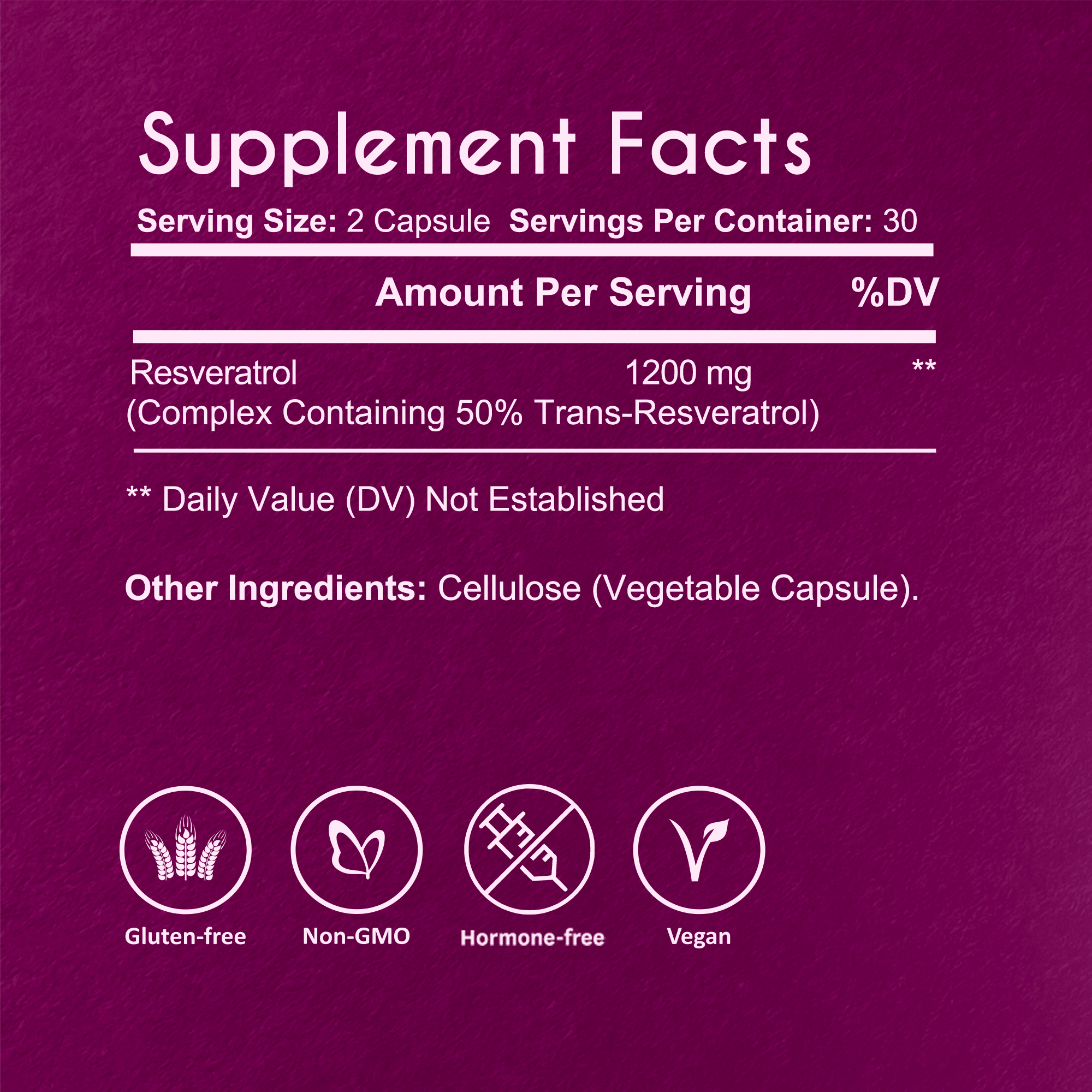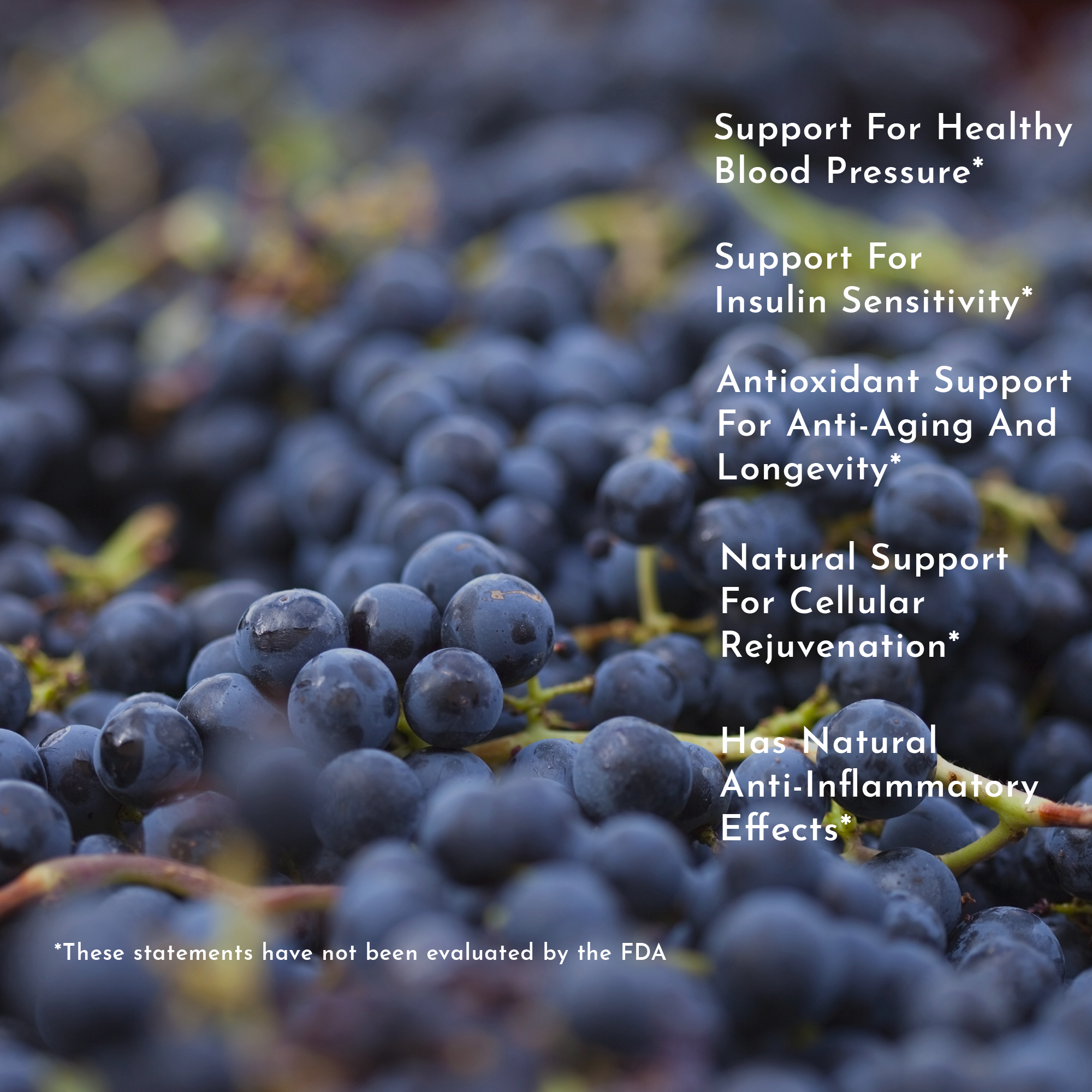 $45.00
Backed by scientific research
The ingredients used in our formulas are all backed up by scientific research by health professionals and institutions. Take a look at what some of the worlds most reputable sources have to say.
Mayo Clinic
"Turmeric has natural anti-inflammatory compounds called curcuminoids, and these curcuminoids have been associated with a positive effect on various diseases."

More Info
Harvard Medical School
"You probably know the golden color of turmeric from its use in curry powder and mustard. Turmeric contains the phytochemical curcumin, which may have anti-inflammatory, anti-cancer, and antioxidant properties."

More Info

NDNR
"Turmeric has been used for centuries to treat a wide variety of conditions, including those of the skin, pulmonary, and gastrointestinal systems, aches, pains, wounds, sprains, and liver disorders."

More Info

Why Nuzena?
A few reasons why our customers love us.
Clinically Proven Ingredients
Free Personal Health Specialist Included
Free-Shipping Over $50
Simple & Easy Returns
Made With Natural Ingredients
Non-GMO Formulas
Gluten-Free Formulas
Pure & Efficient Extracts
Sustainably Sourced
Made In An FDA Registered Facility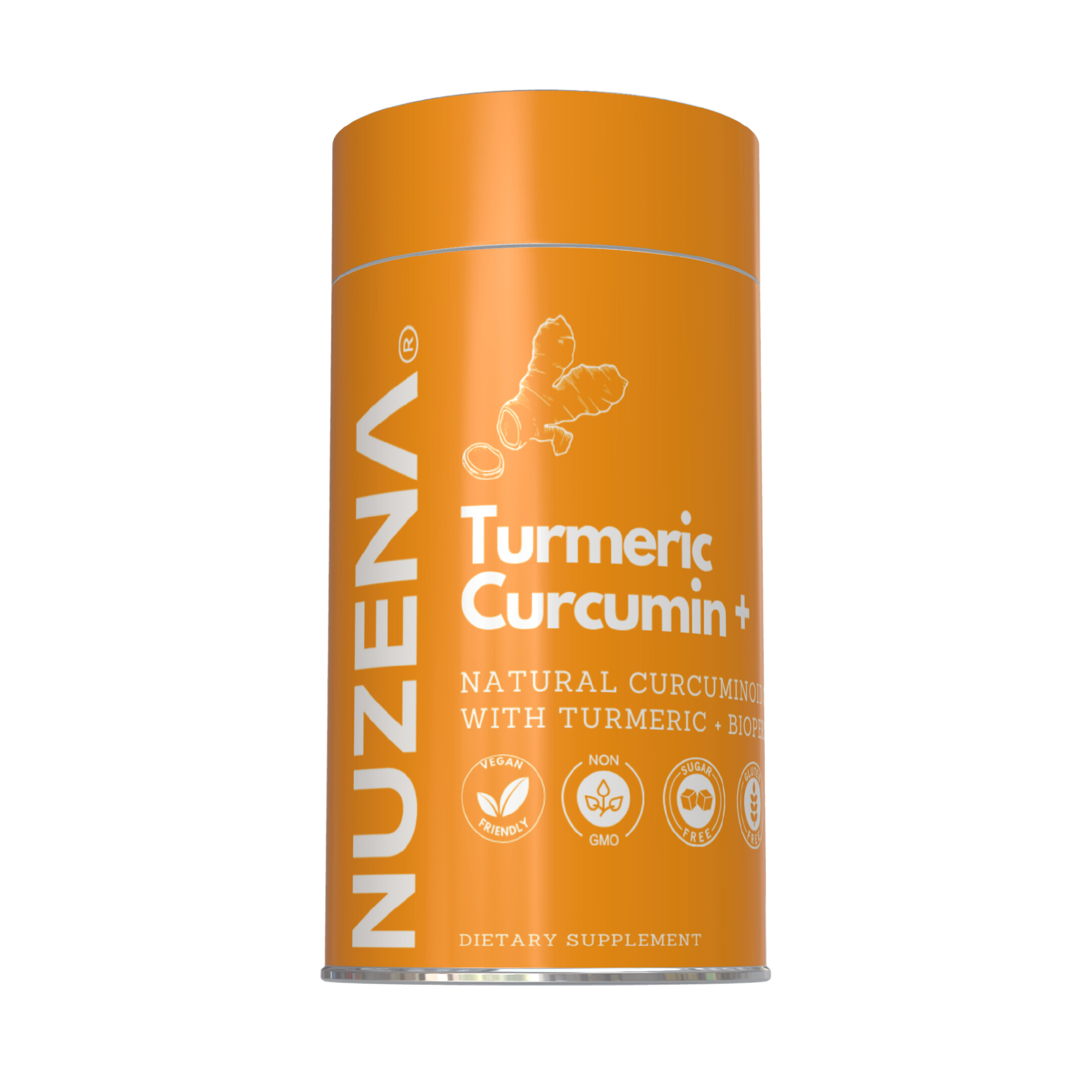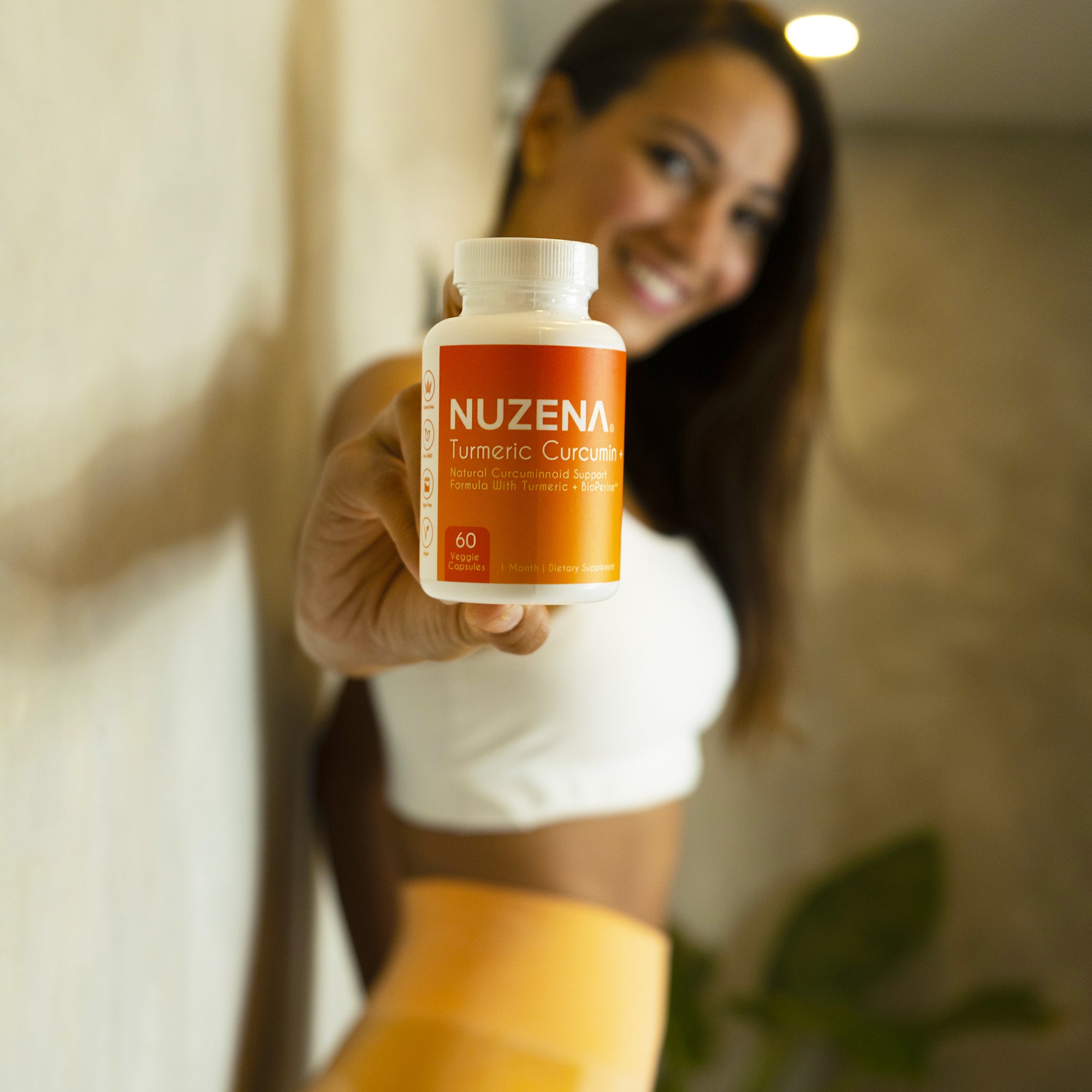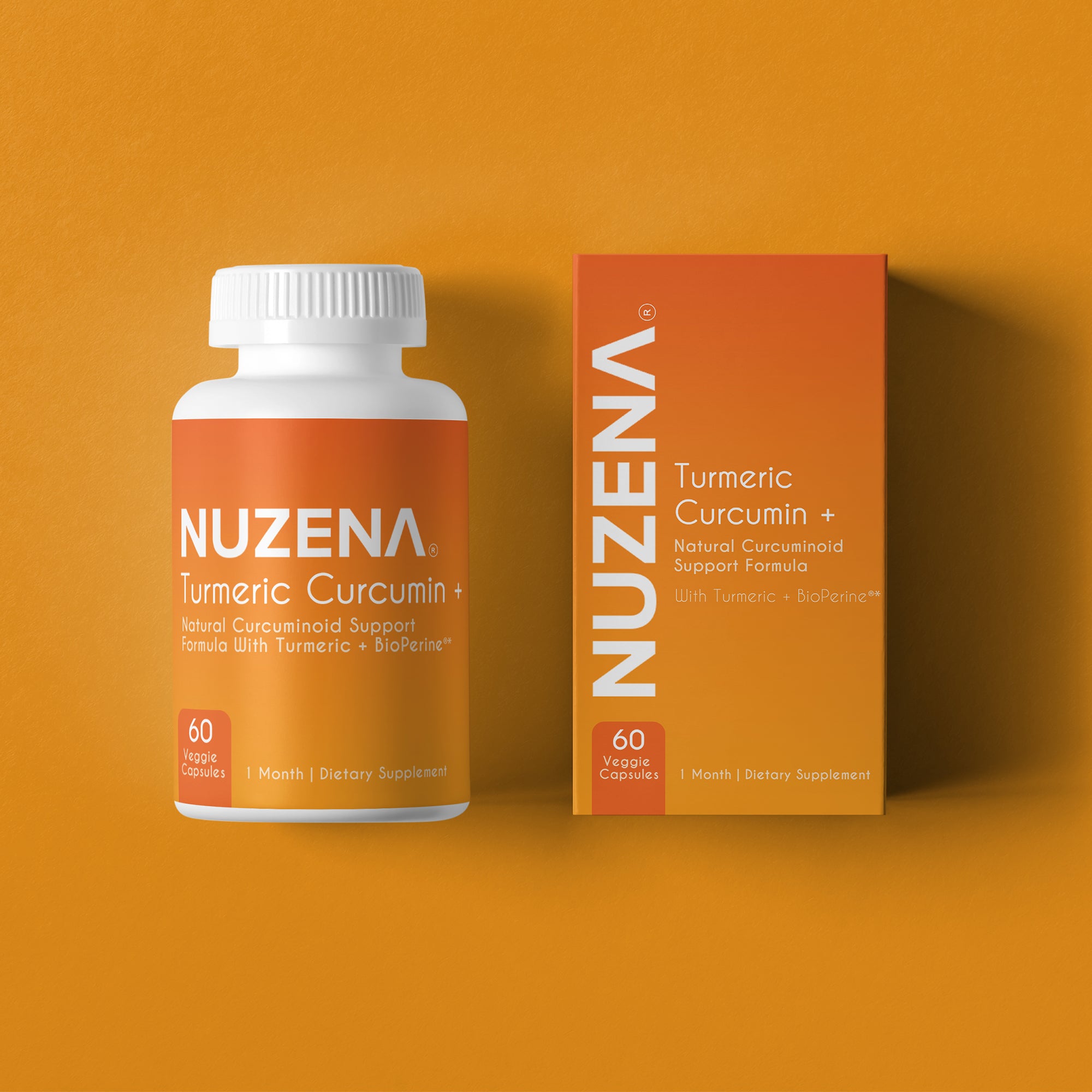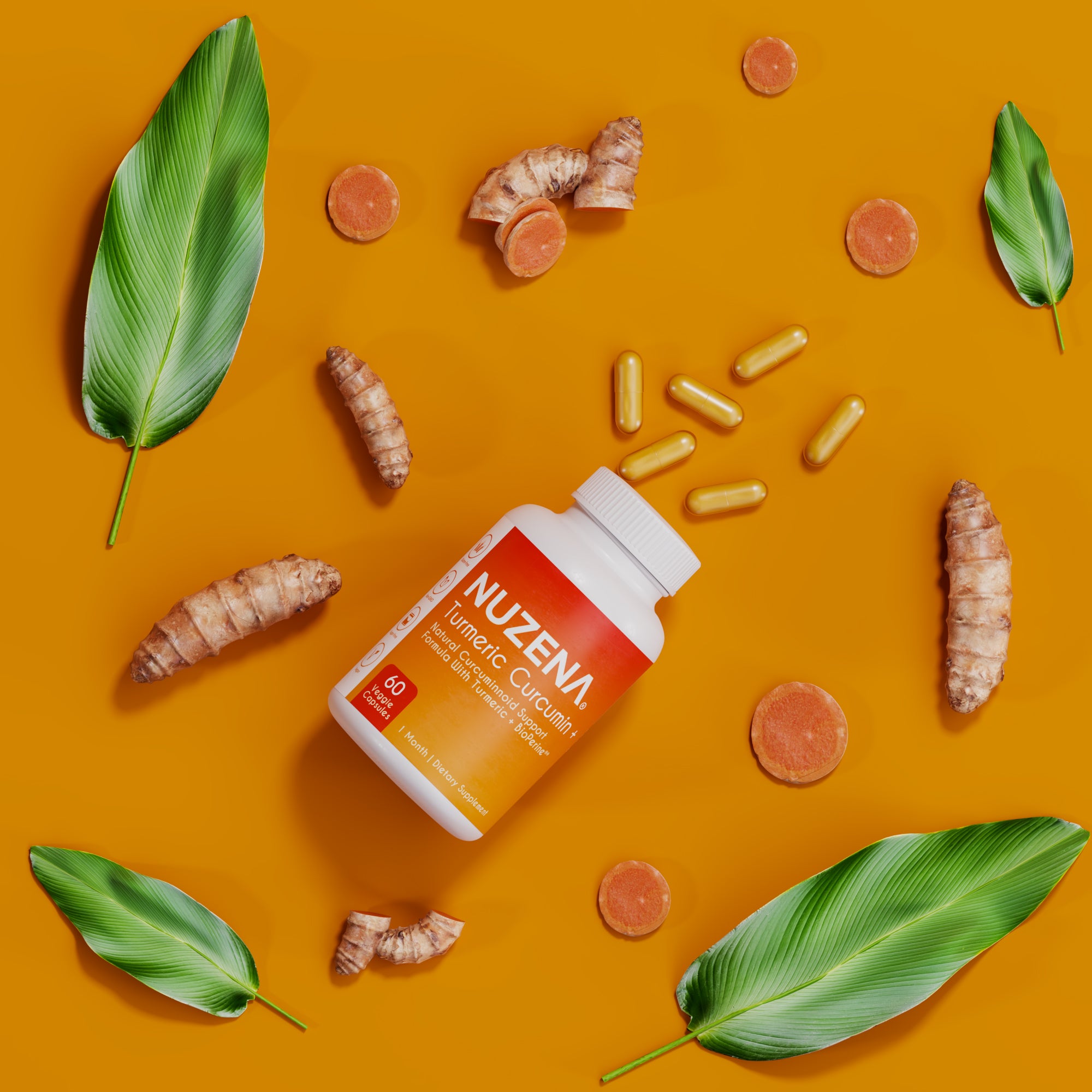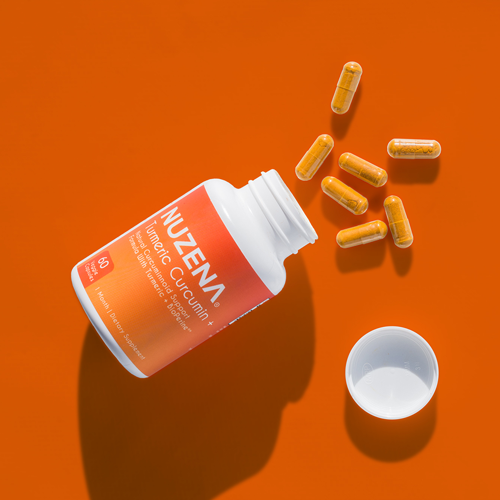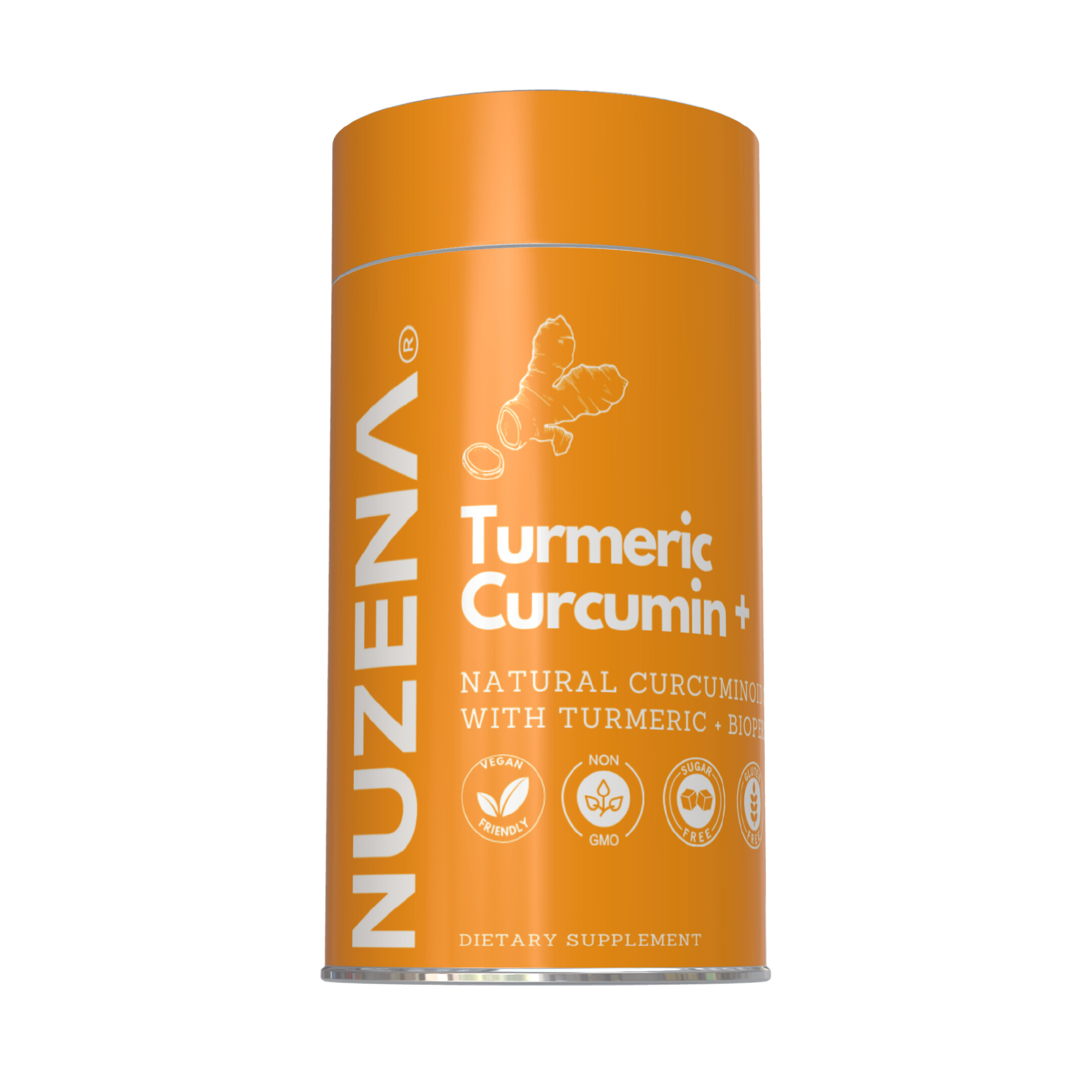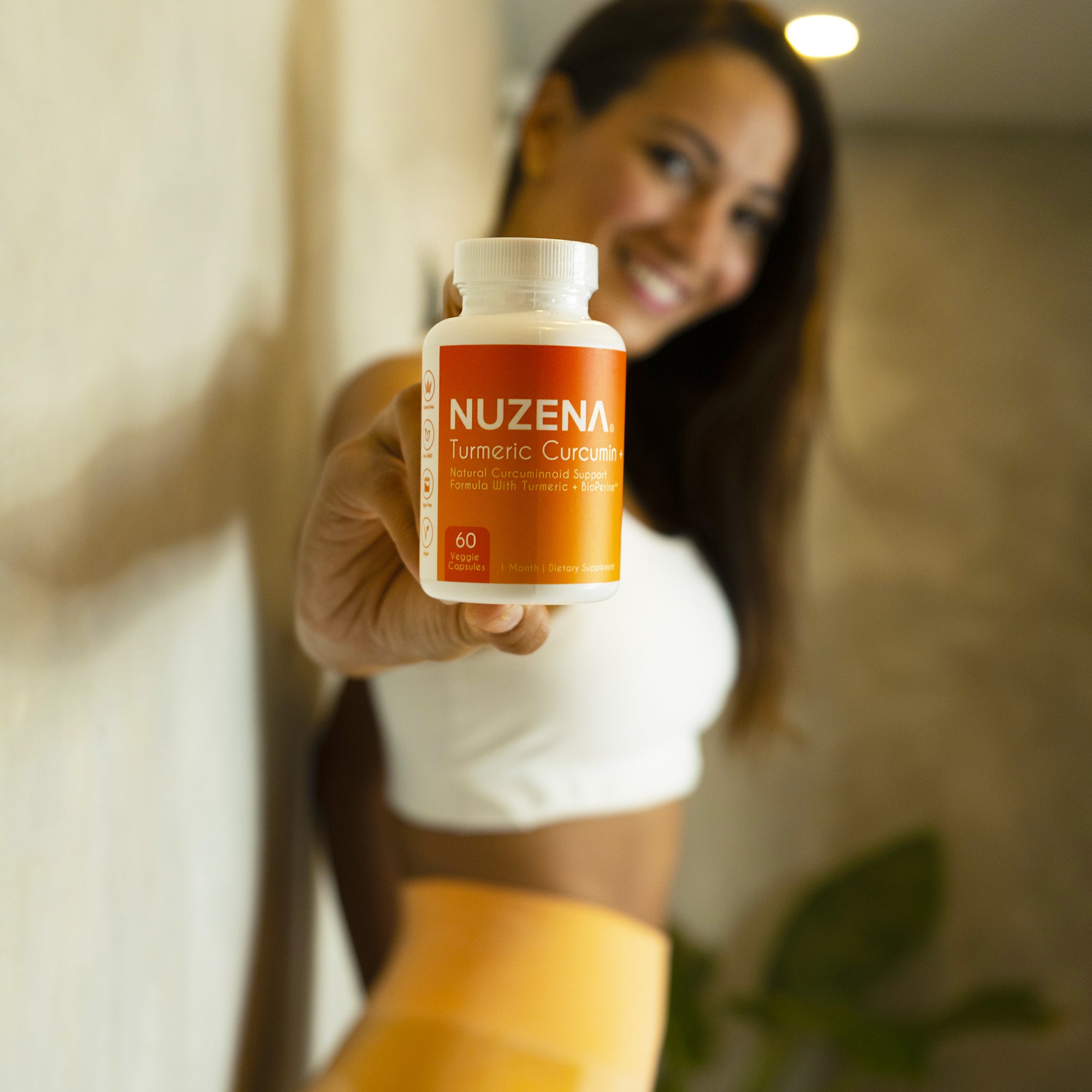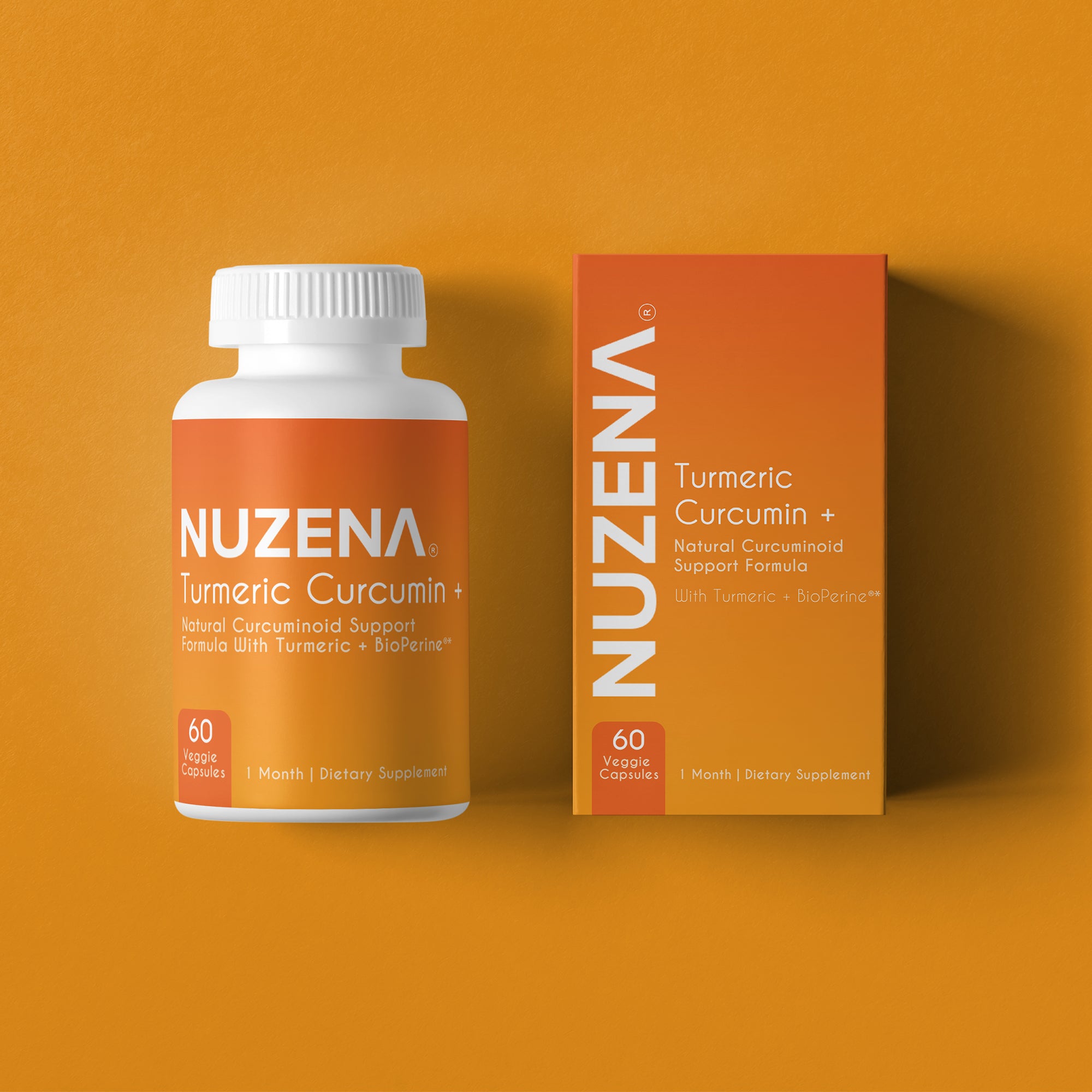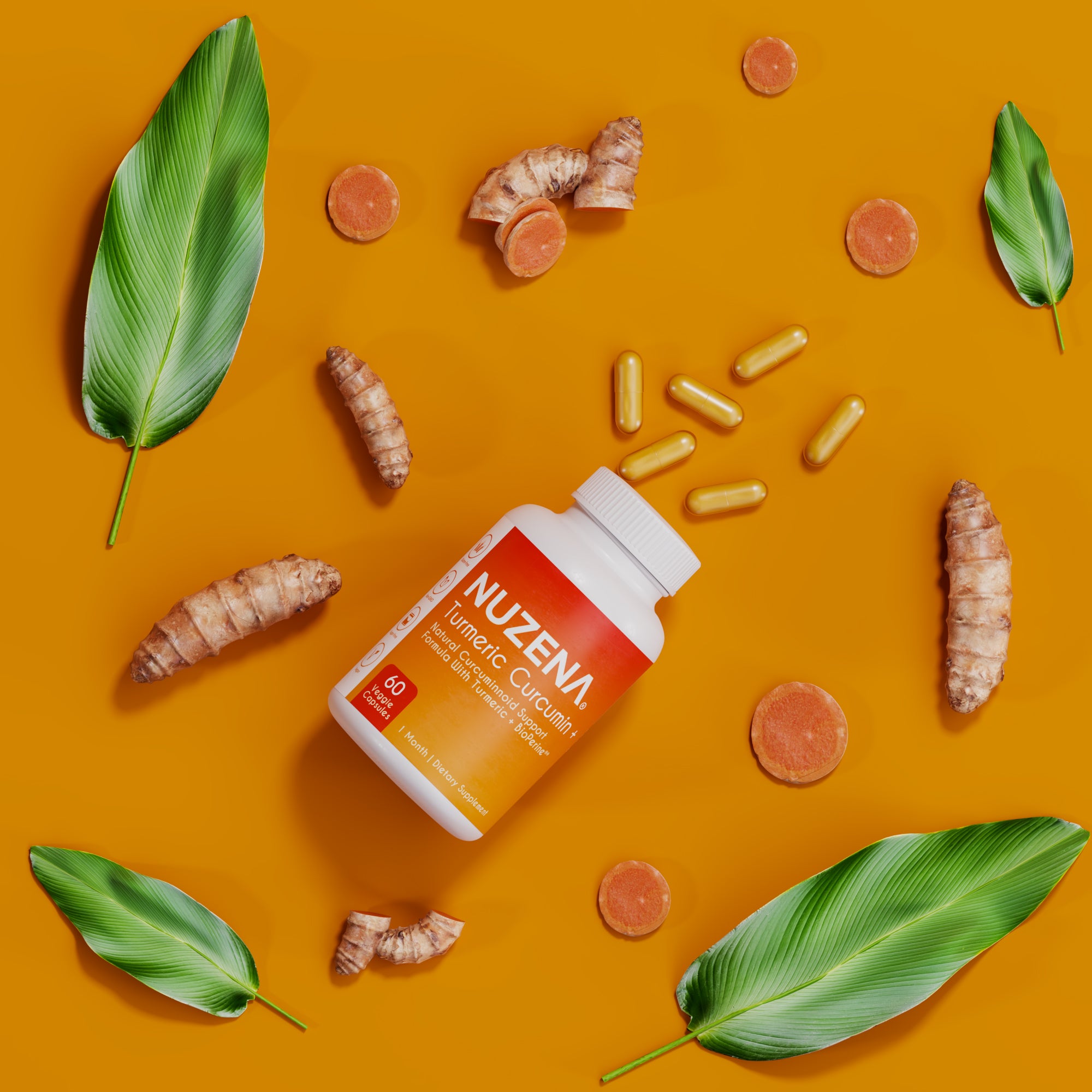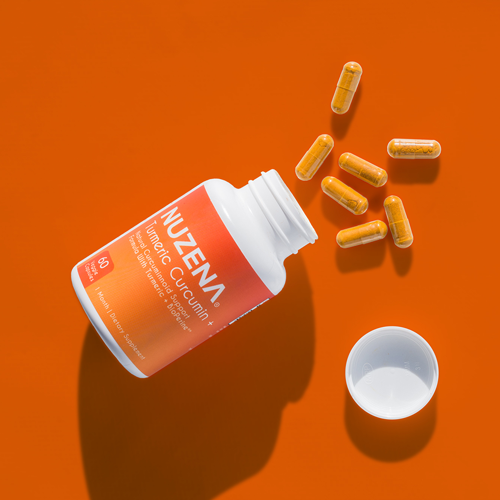 Turmeric Curcumin +
$35.00
"This is the best anti-inflammatory supplement on the market!"
—Gloria E, Nuzena customer
Reap The Incredible Benefits Of The Golden Spice
Nuzena Turmeric Curcumin + provides support for joint health and mobility, blood sugar and cholesterol support, support for healthy immunity, and is a natural anti-inflammatory. Developed by healthcare professionals, this formula is made with scientifically backed ingredients that help provide support for joint health and mobility.
TRY RISK FREE TODAY WITH A 30 DAY MONEY BACK GUARANTEE