Nuzena Girls Love D-Mannose
Natural support for UTIs, healthy bladder and healthy liver function
Specifically designed for Women
D-Mannose Natural Defense + ingredients maximize the bioavailability in women
100% Drug-free
Made with pure and natural ingredients inside an FDA registered facility that adheres to GMP guidelines
Natures First Defense Against UTI's
D-Mannose Natural Defense + is a natural formula that has been specifically designed by health professionals to provide natural support for UTIs, and to support healthy bladder and liver function.
D-Mannose (1000mg)
D-mannose is a type of sugar that is closely and often related to glucose. These sugars are both simple sugar consisting of just one molecule of sugar. Both occur naturally in your body and are also found in several fruits and vegetables such as cranberries, apples, peaches, broccoli, and green beans.

D-Mannose Natural Defense +
$40.00
✔️✔️ TRY RISK FREE TODAY WITH A 30 DAY MONEY BACK GUARANTEE ✔️✔️
What are the benefits you ask?
D-mannose is a type of sugar, closely related to the better-known glucose, that is found in cranberries and has been shown to be effective in treating UTIs and preventing recurrence. When examining the causes of UTIs it's important to note that E. coli bacteria are responsible for 90% of cases. Once these bacteria enter the urinary tract, they latch on to cells, grow, and cause infection. Research suggests that D-mannose may help to provide support for and help to prevent UTIs by stopping these bacteria from latching on.
Provides natural support against UTIs*
Early research shows that taking d-mannose for 13 days might reduce symptoms of UTIs, such as burning and increased urination. Studies also show that D-mannose might work to prevent E. coli bacteria (which is the cause of 90 percent of UTIs) from attaching to your cells and causing the infection. A 2016 report displayed that the majority of the 43 women with an active UTI showed signs of improvement when using D-mannose.
Supports healthy bladder function*
It's a completely natural approach to optimum bladder health. Rather than destroying the E. coli strain of bacteria causing the infection, D-Mannose will eliminate them from your system. It can be used as both a preventative and to treat a current infection. Be aware that D-Mannose is thought to only work with E. coli, which is responsible for around 90% of Urinary Tract Infections.
Supports healthy liver function*
Studies show that taking d-mannose may decrease the speed of protein loss and increase liver function. Research also mentions that D-mannose may lower blood sugar and reduce blood clotting disorders. This is especially true in people with a rare inherited disorder called carbohydrate-deficient glycoprotein syndrome type 1b.
Nuzena Quality Certification
As part of Nuzena's commitment to formula quality and transparency, we have now developed our own quality certification tracker so you can now see the ingredient quality testing results of each batch of our products in real-time.
View Real Time Report
Introducing
Resveratrol Rapid +

Resveratrol Rapid + is a natural formula that has been specifically designed by health professionals to provide natural antioxidant and anti-inflammatory support for helping to lower blood pressure, support healthy blood sugar levels, and promote longevity.

Resveratrol is a plant compound that acts as an antioxidant and has several health benefits including protecting brain function, supporting anti-aging, supporting healthy blood sugar levels, and lowering blood pressure. Resveratrol is commonly concentrated in the skins and seeds of grapes and berries. These parts of the grape are included in the fermentation of red wine, hence its particularly high concentration of resveratrol.

Take a look at some of the benefits below.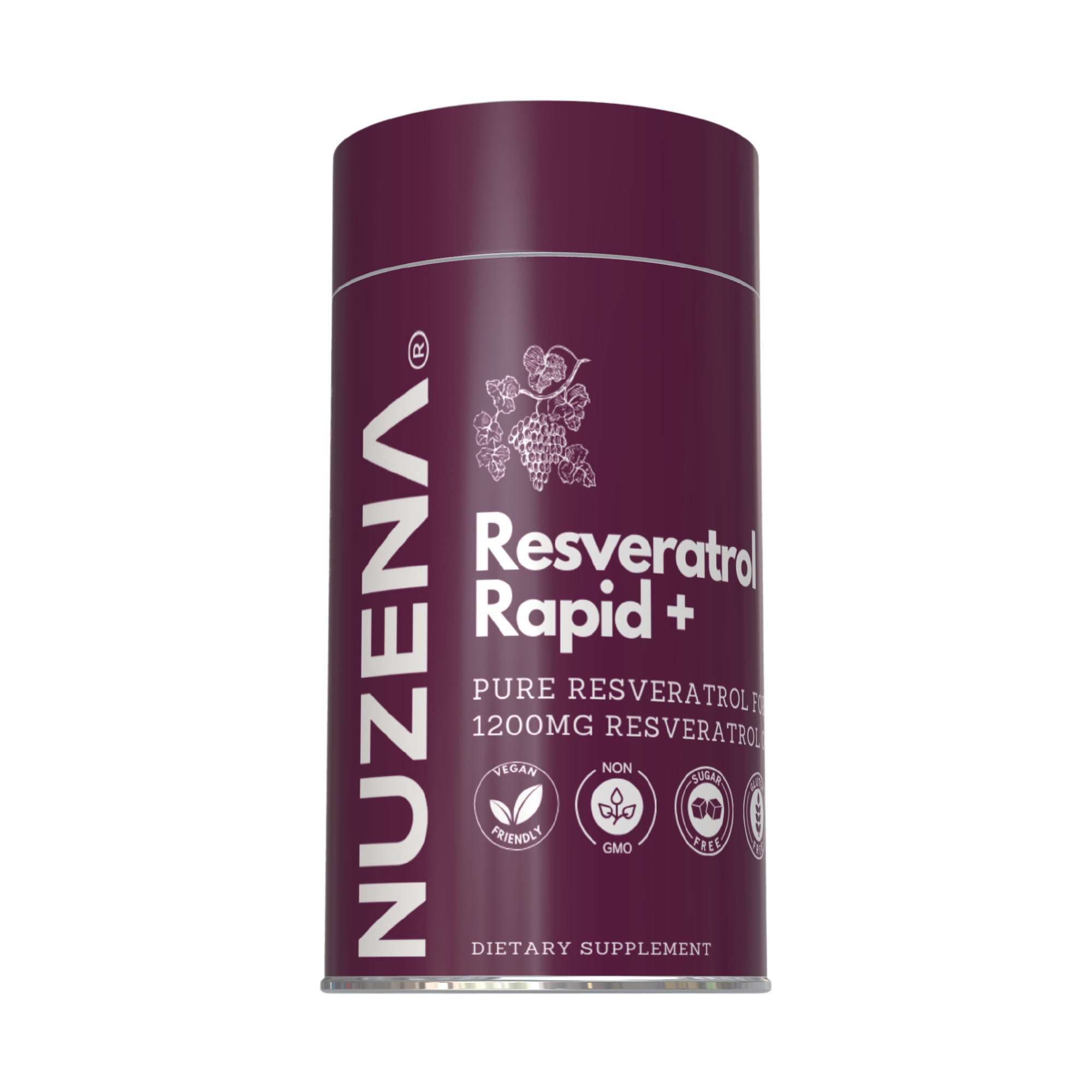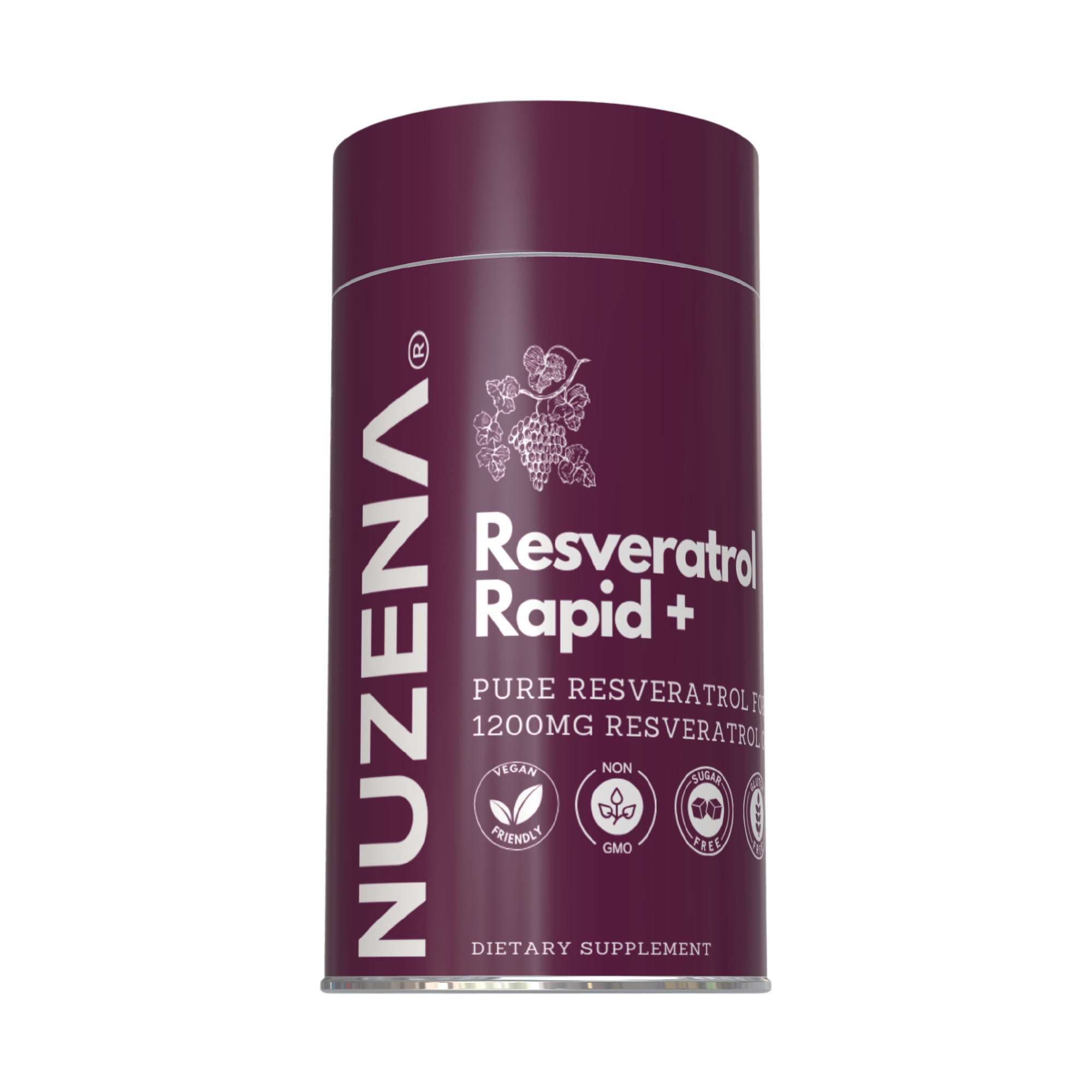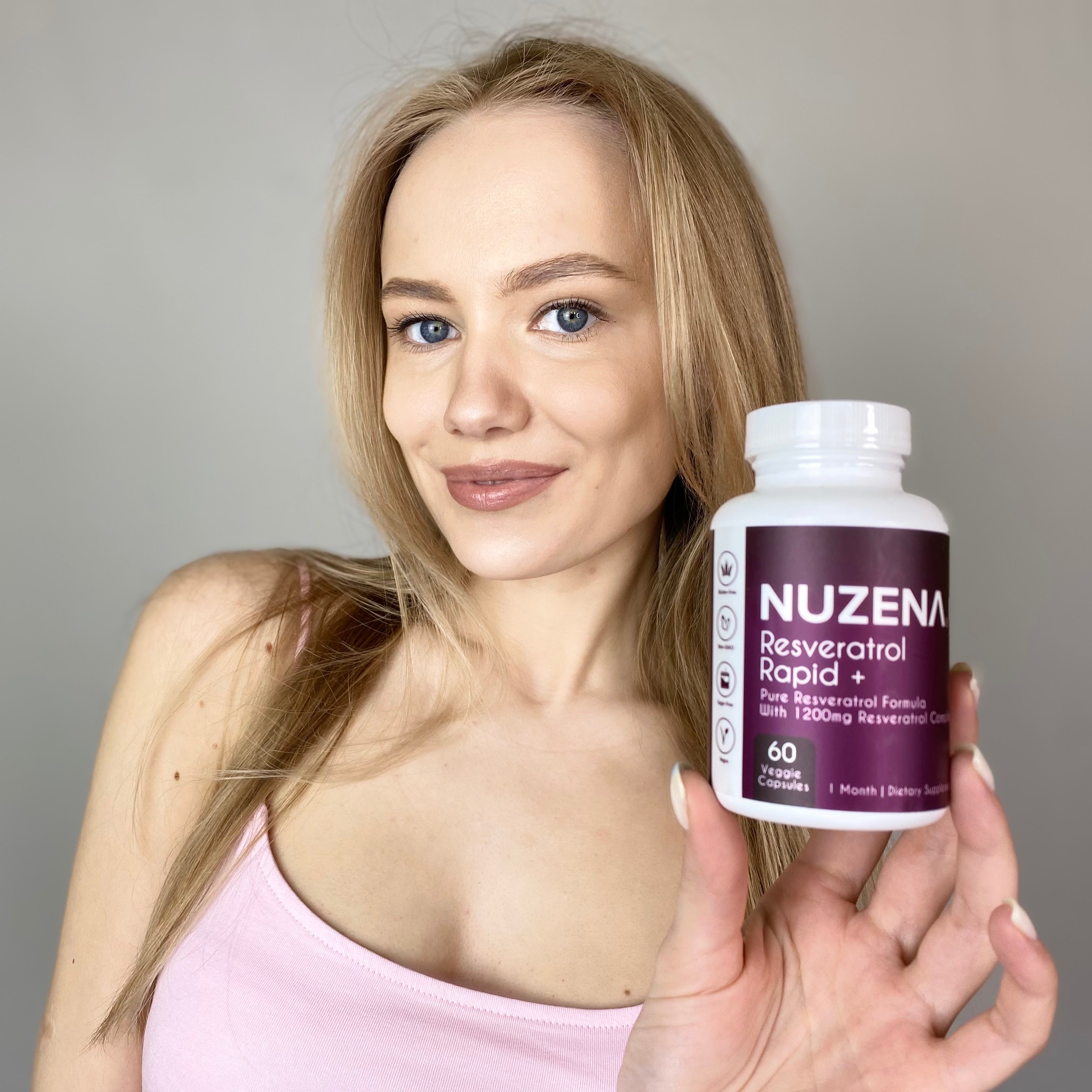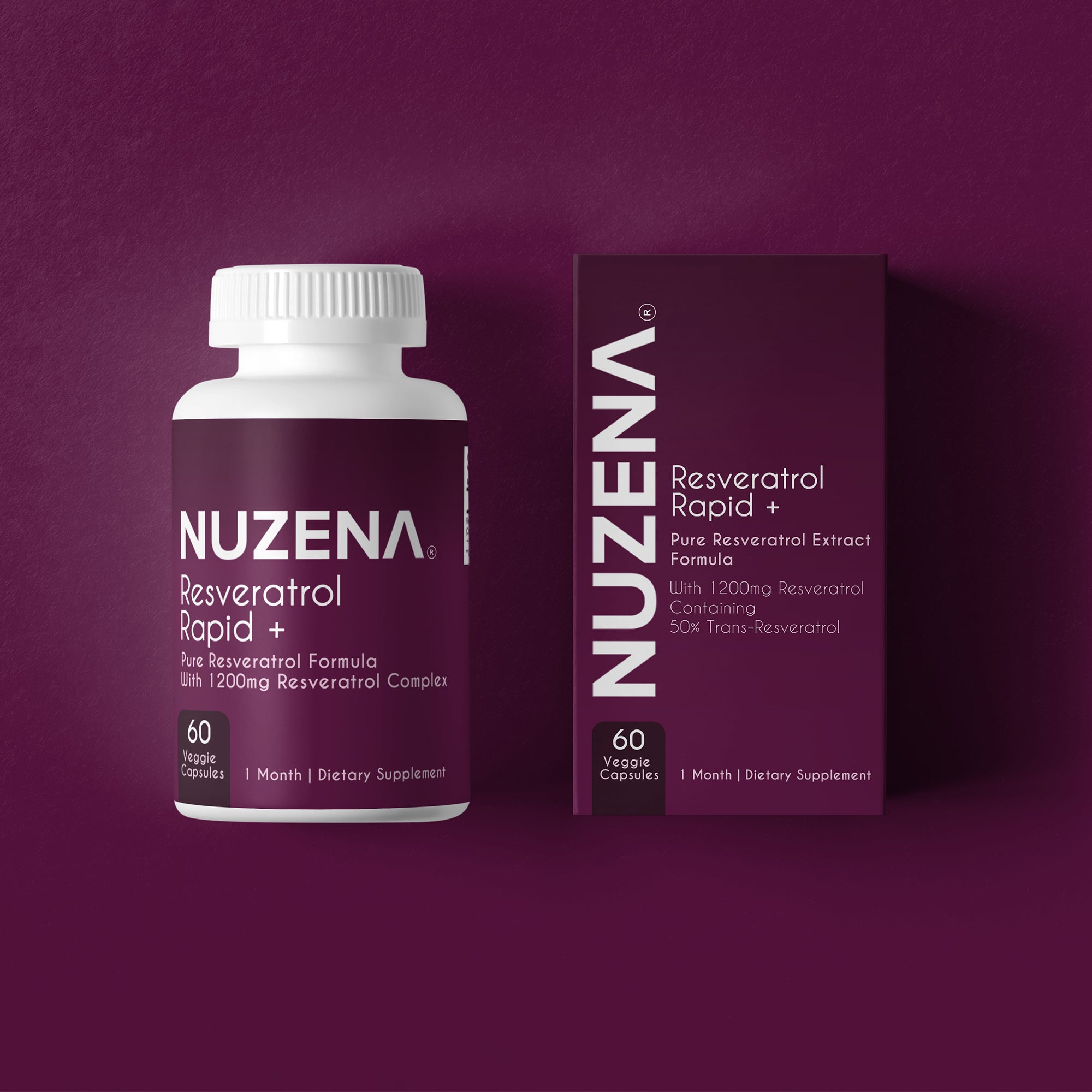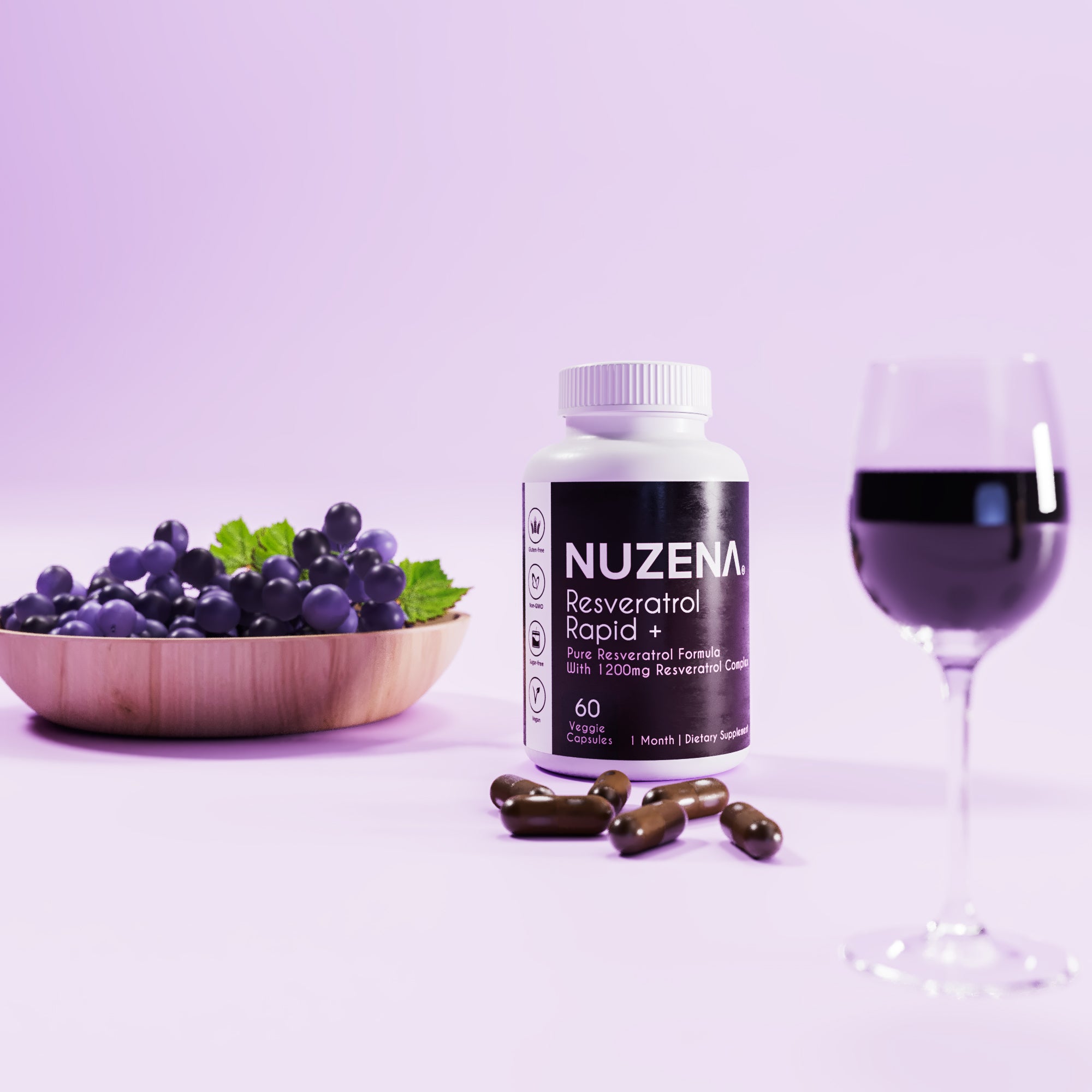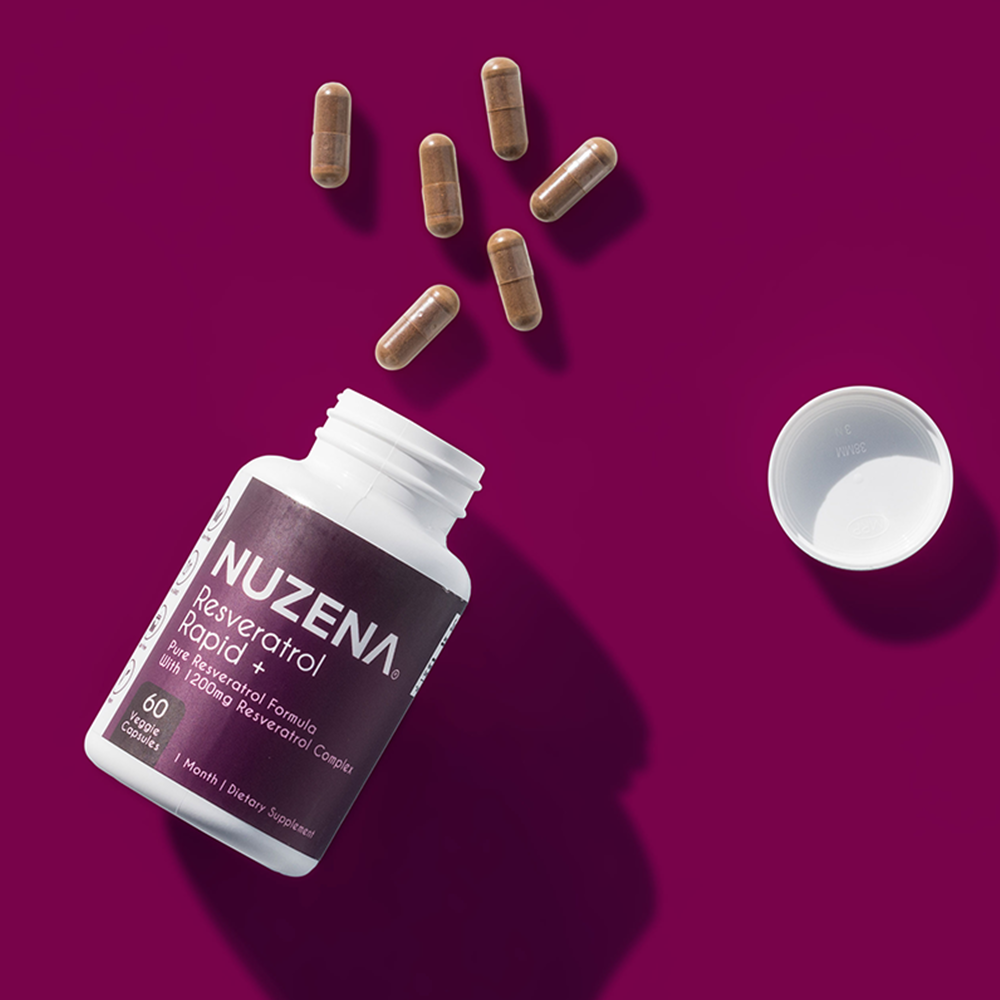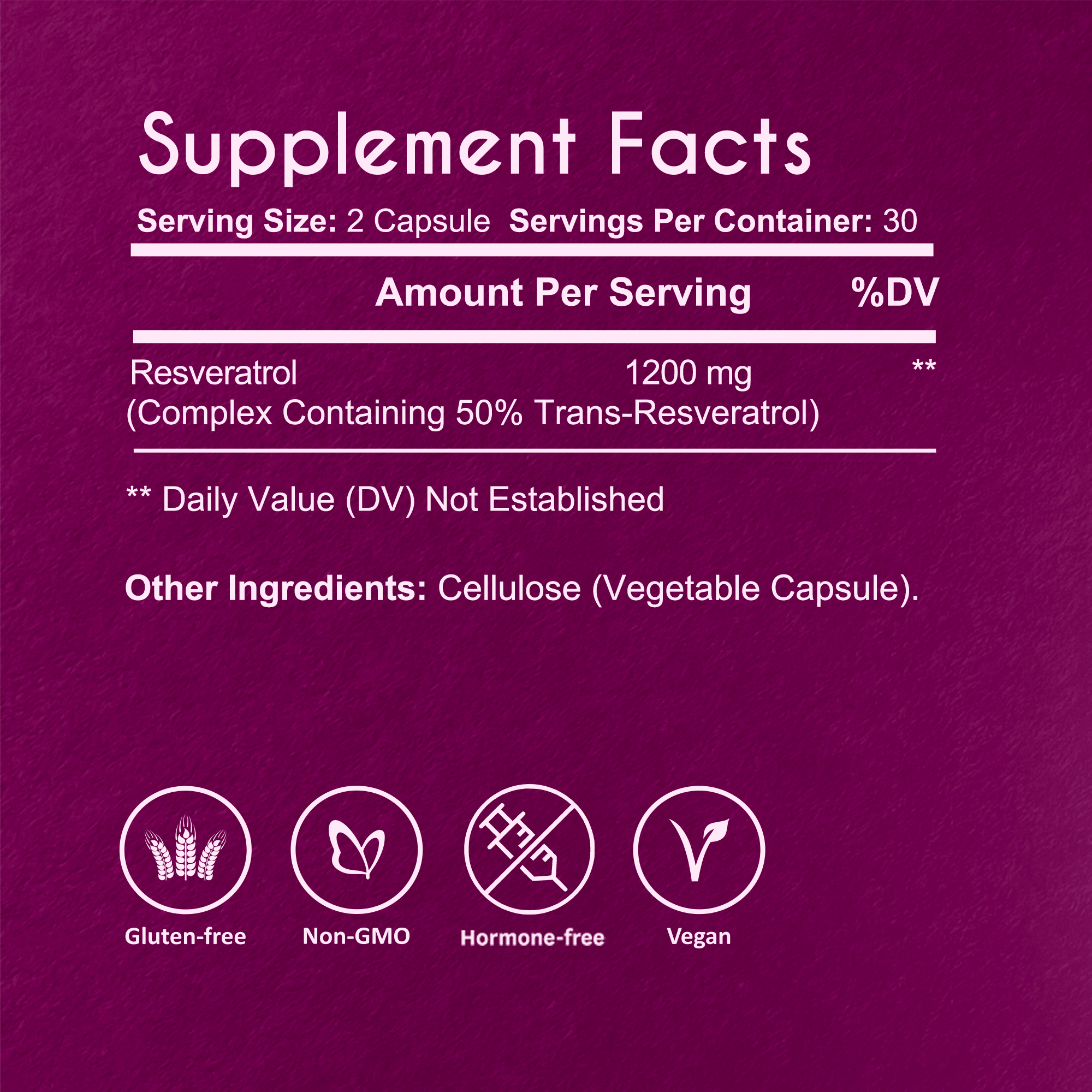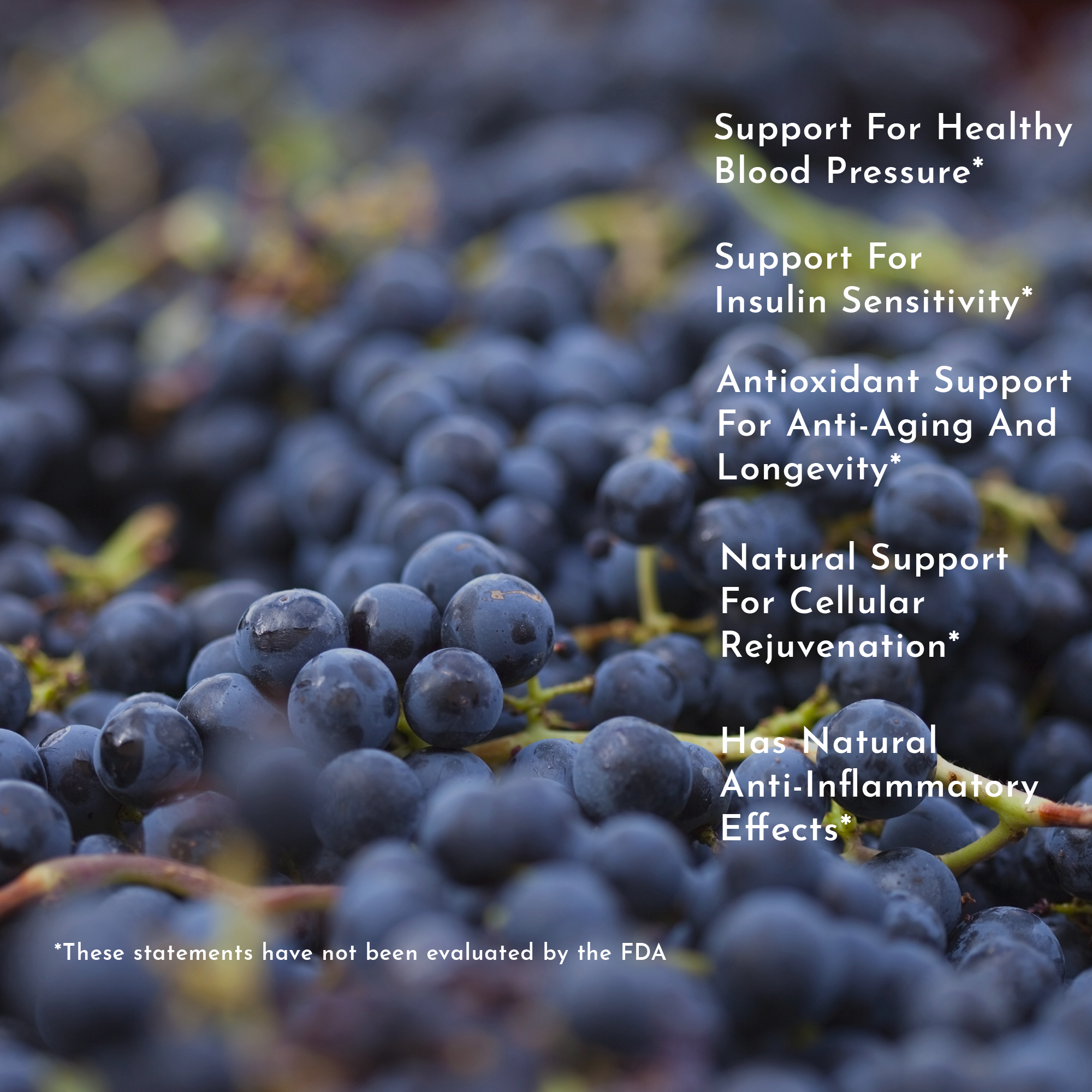 $45.00
Backed by scientific research
The ingredients used in our formulas are all backed up by scientific research by health professionals and institutions. Take a look at what some of the worlds most reputable sources have to say.
Womenshealth.gov
"Cranberries may help prevent bacteria from attaching to cells in the wall of the urinary tract and causing infection. If you get recurrent UTIs, talk to your doctor or nurse about taking cranberry products to prevent UTIs."

More Info
NCBI
"The results of this study suggest that D-mannose can be an effective aid in acute cystitis management and also a successful prophylactic agent in a selected population; however, more studies will certainly be needed to confirm the results of our pilot study."


More Info

Published by NDNR
"Treatment recommendations for both treatment and prevention of recurrent UTIs include Botanicals such as Oregon grape root (Berberis aquifolium), uva ursi (Arctostaphylos), cranberry (Vaccinium macrocarpon), pipsissewa (Chimaphila umbellata)and D-mannose."

More Info

Why Nuzena?
A few reasons why our customers love us.
Clinically Proven Ingredients
Free Personal Health Specialist Included
Free-Shipping Over $50
Simple & Easy Returns
Made With Natural Ingredients
Non-GMO Formulas
Gluten-Free Formulas
Pure & Efficient Extracts
Sustainably Sourced
Made In An FDA Registered Facility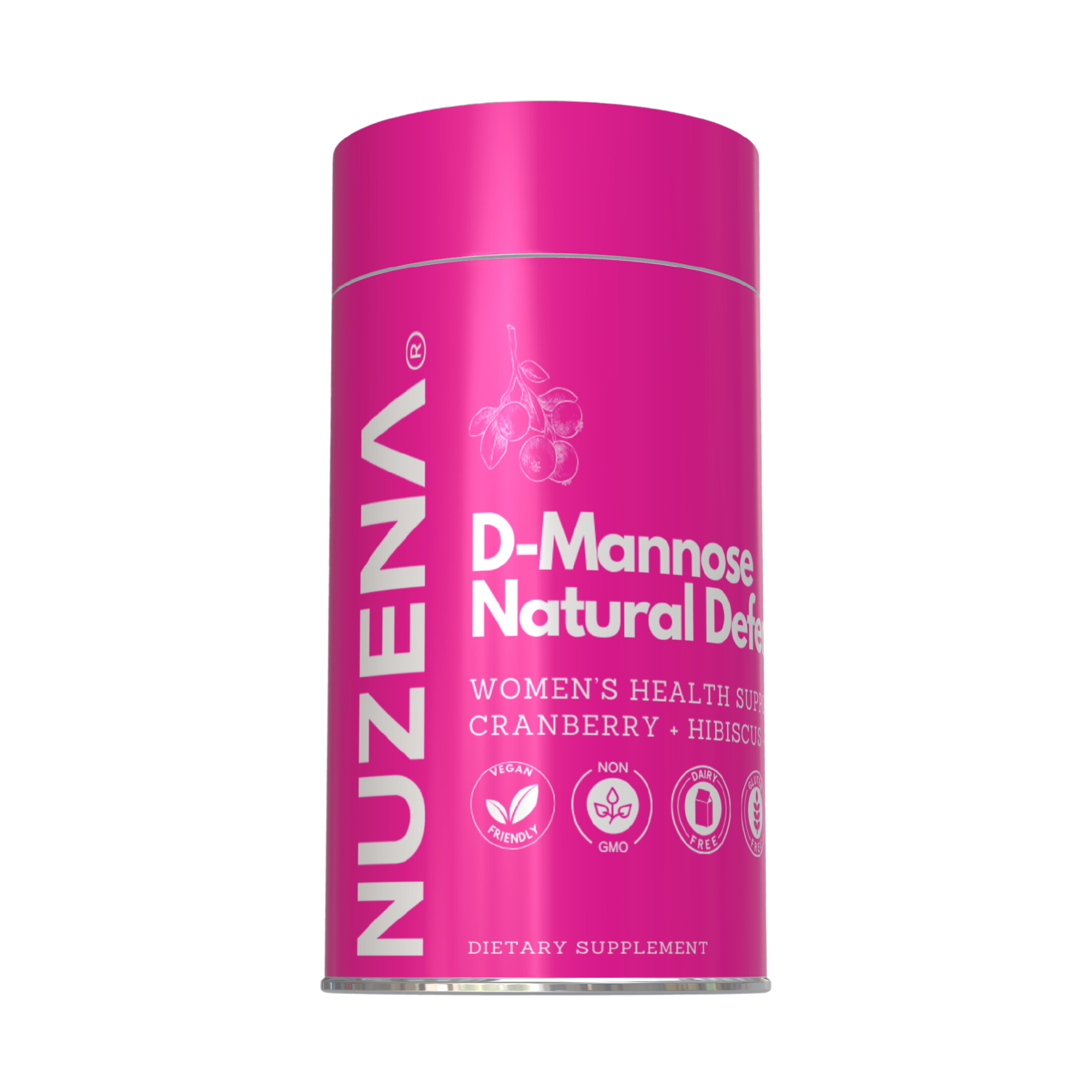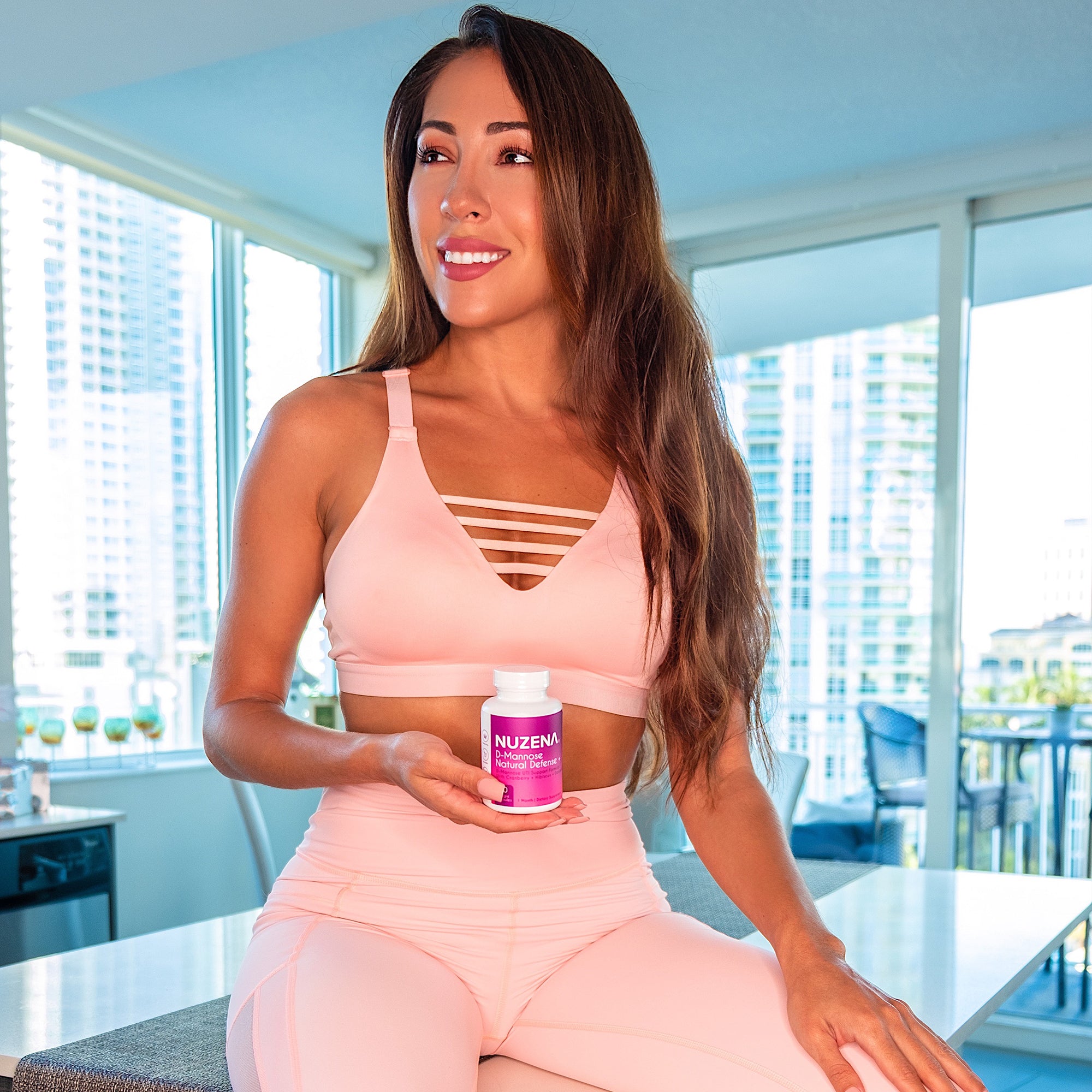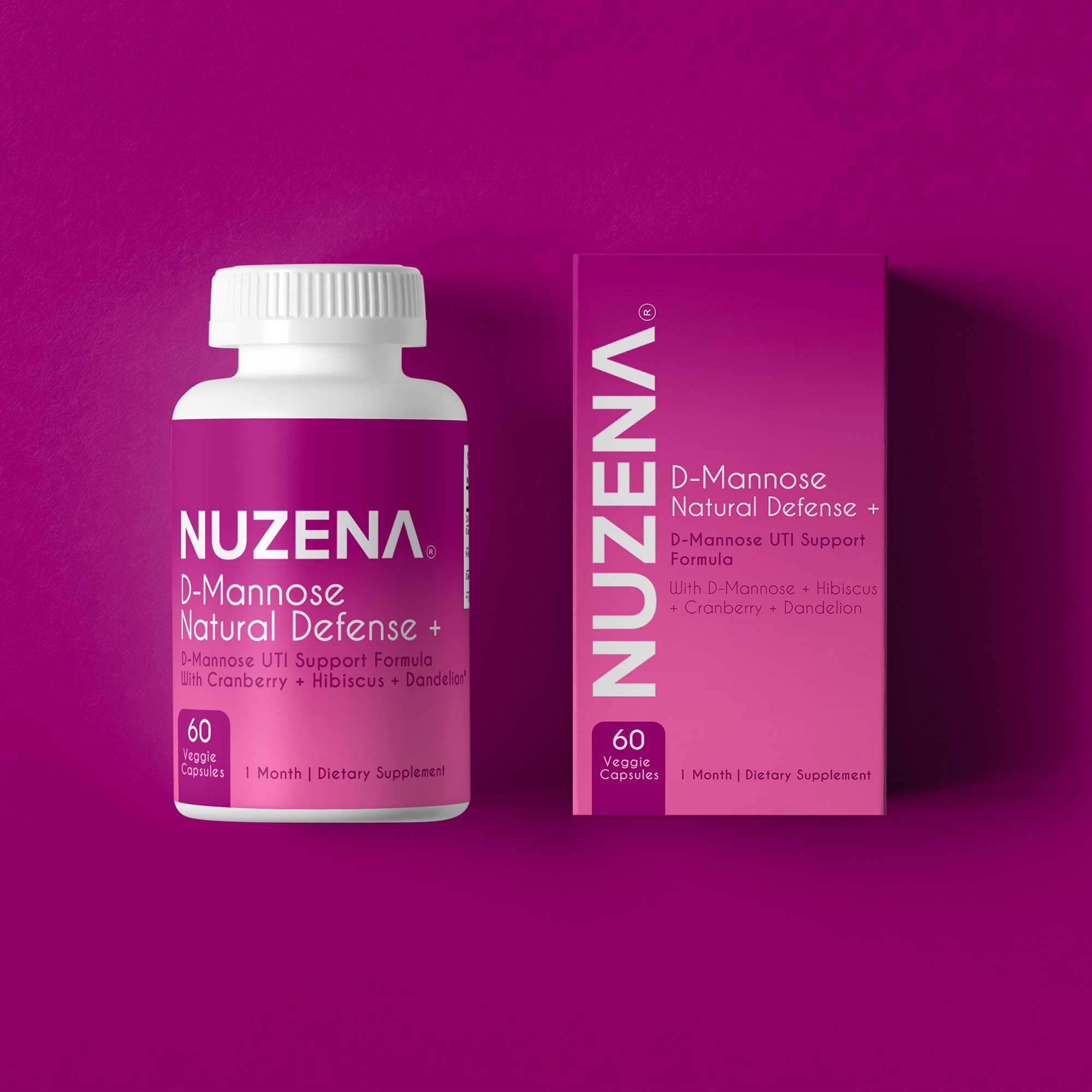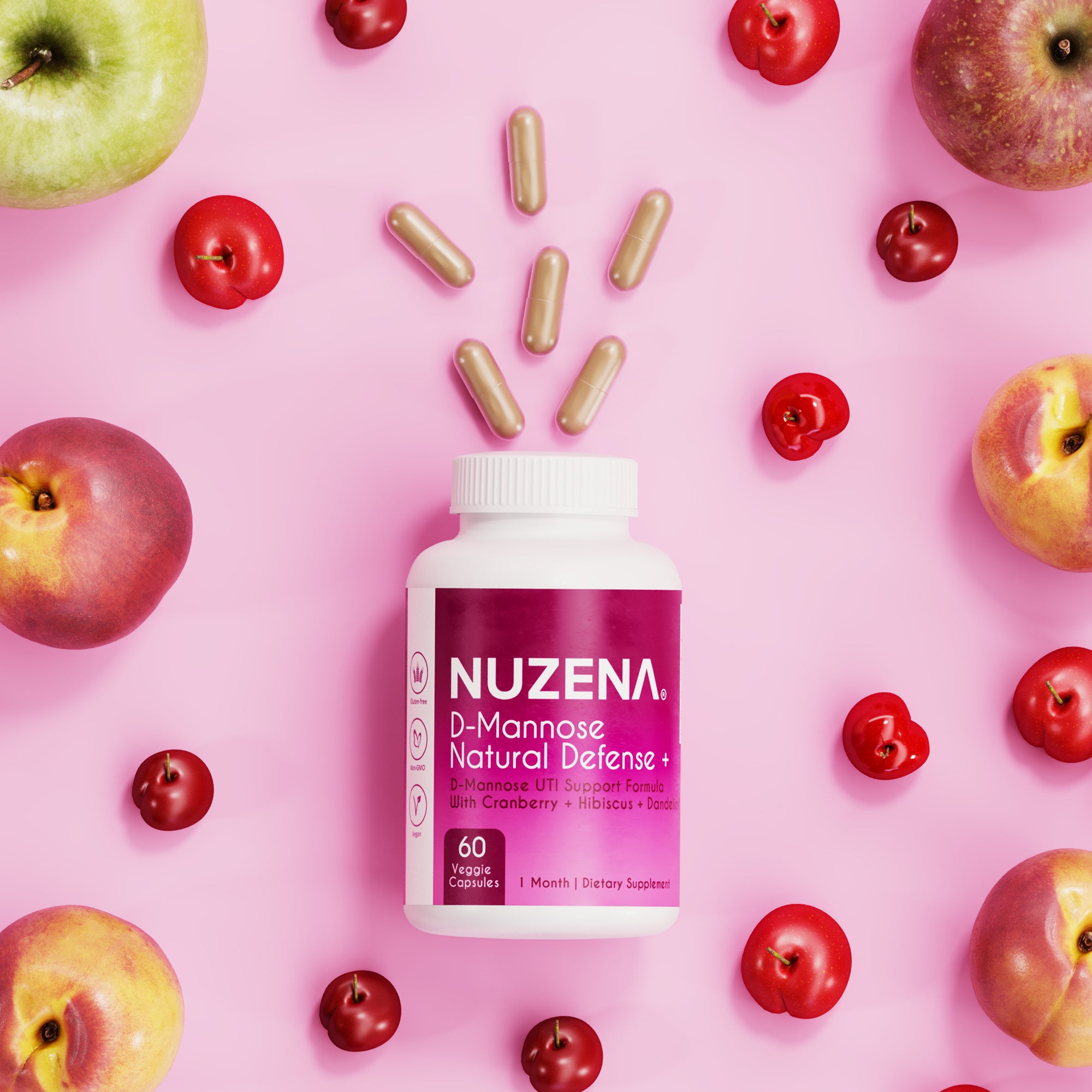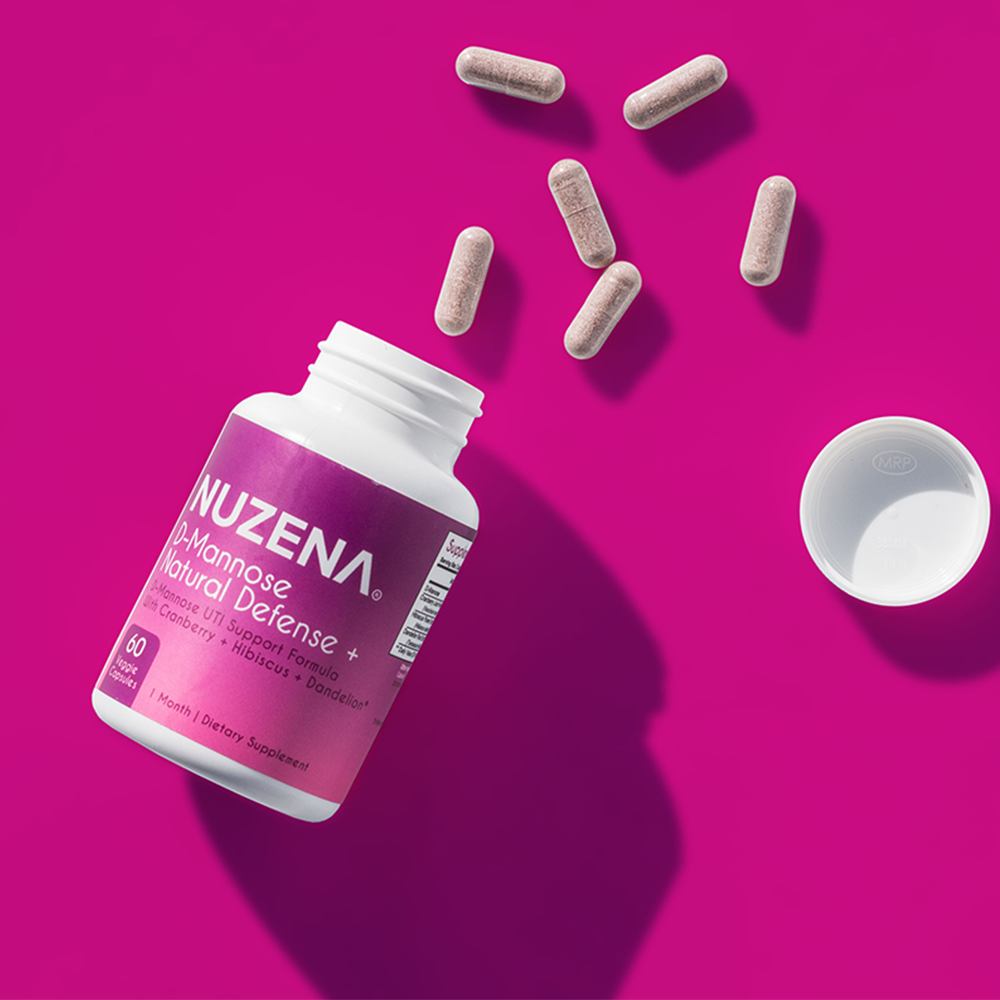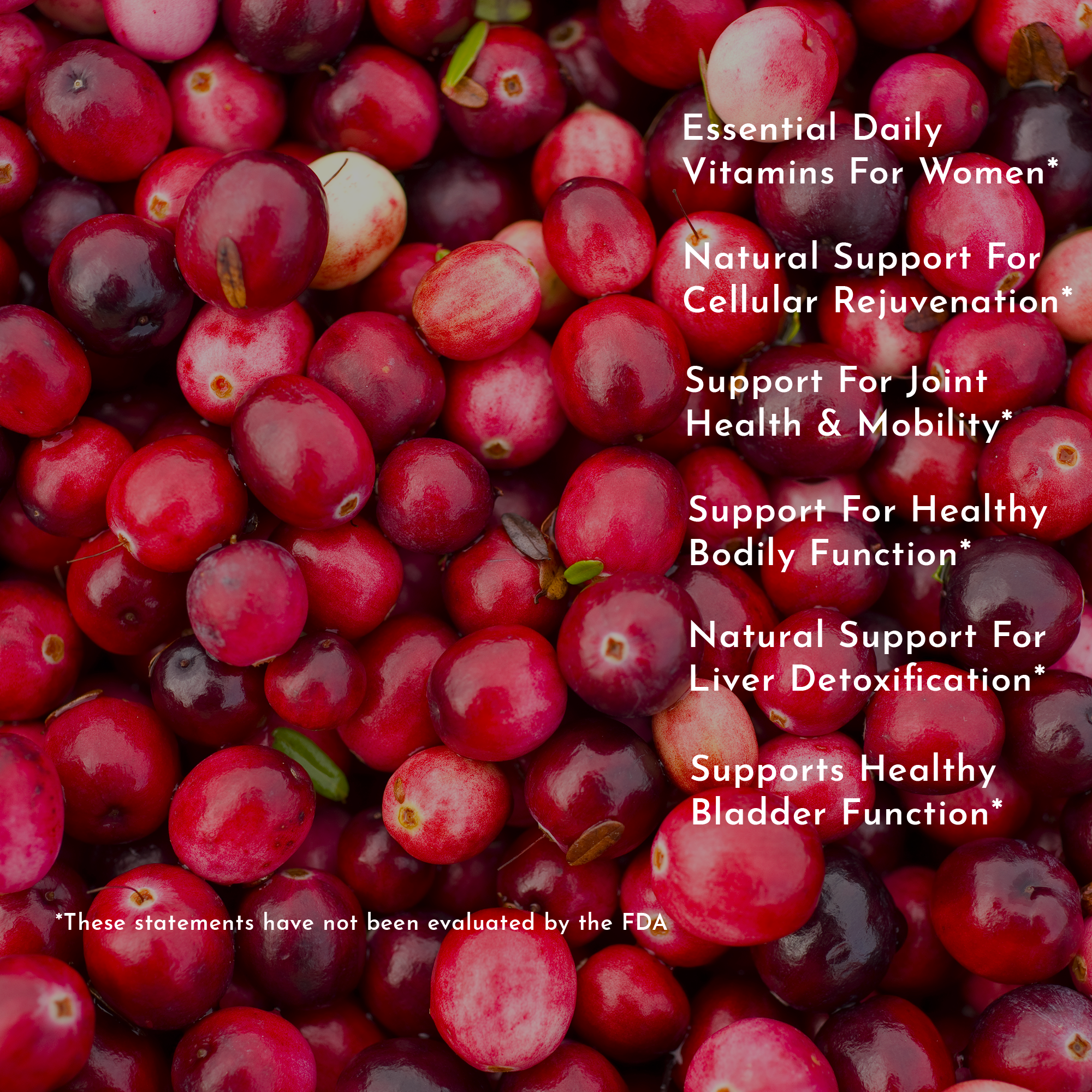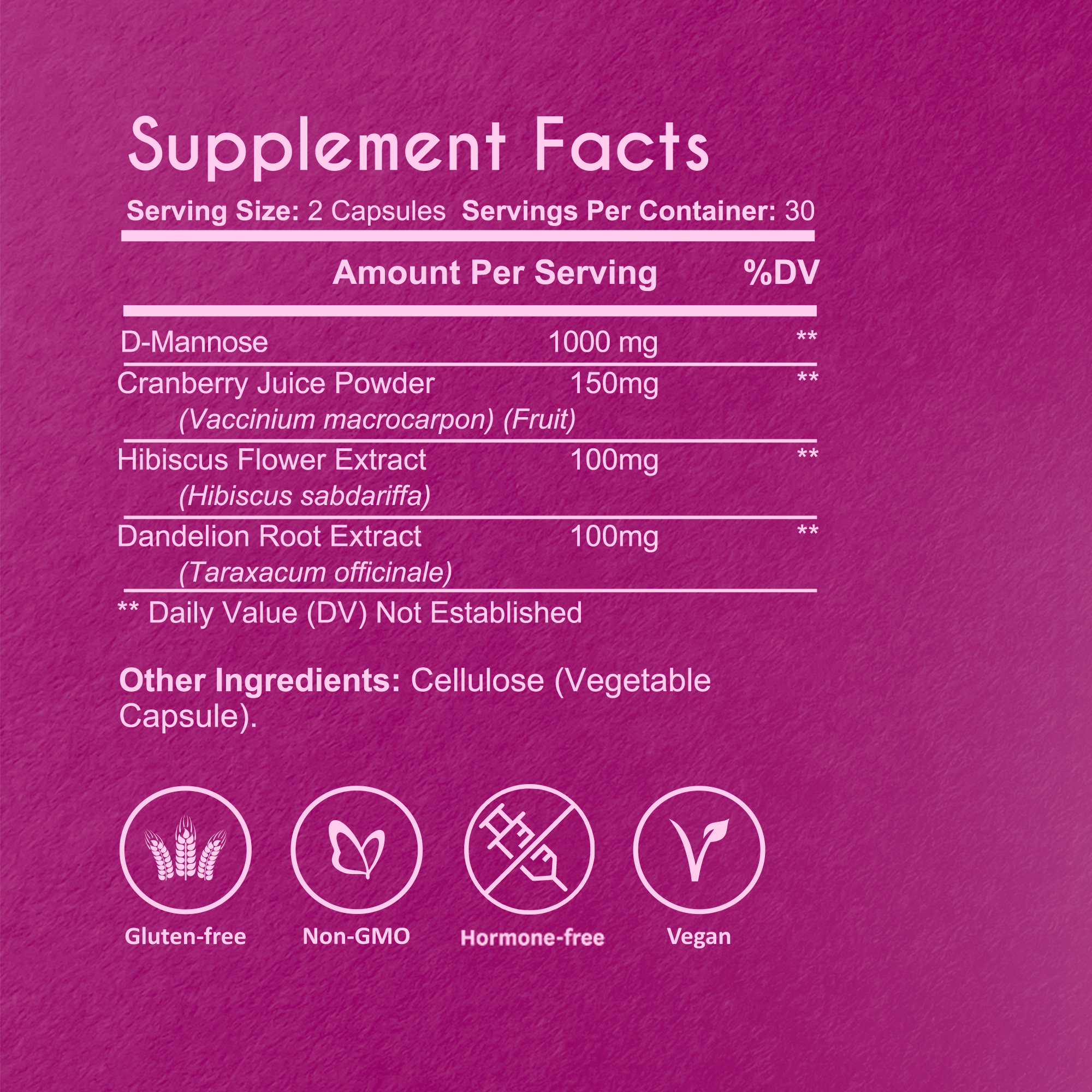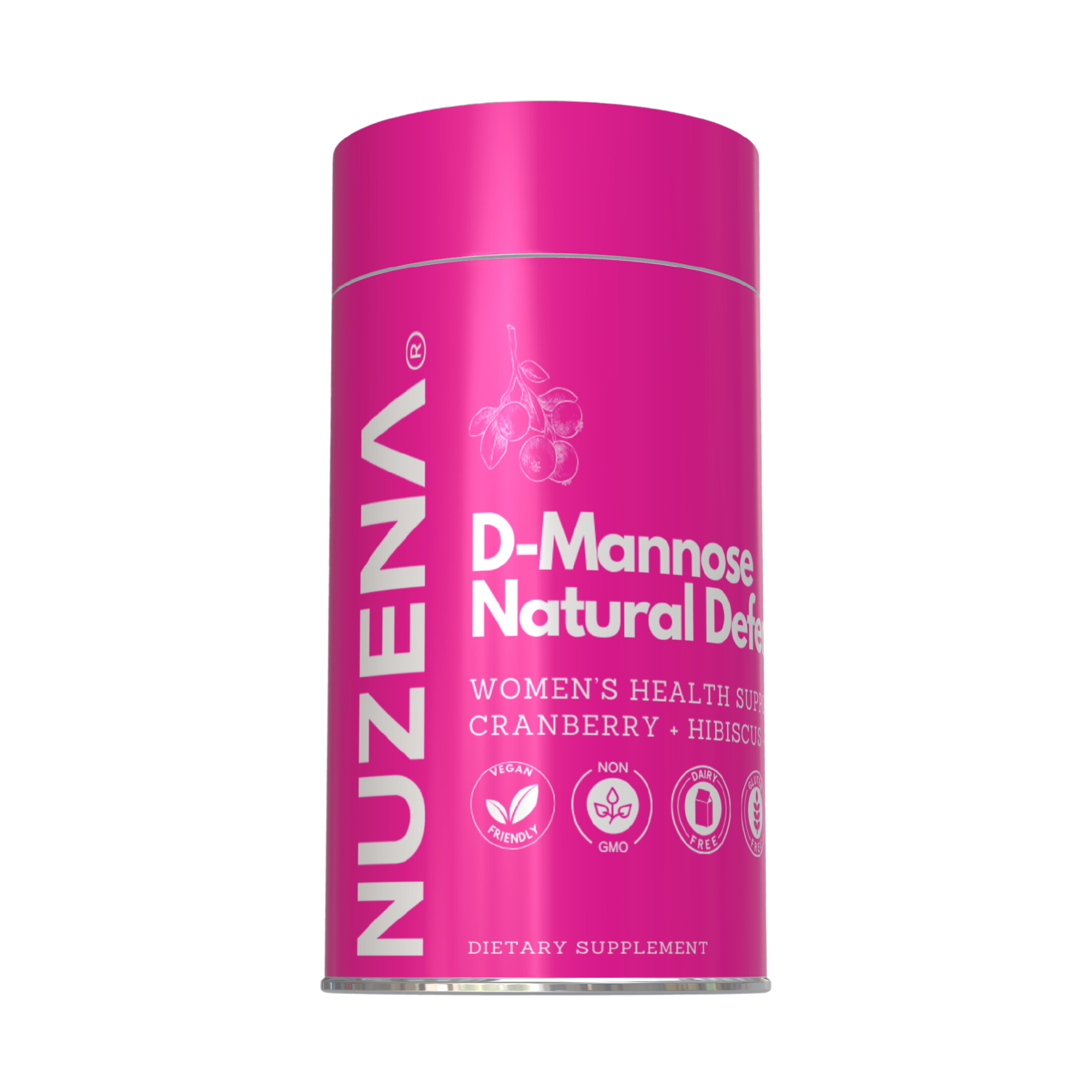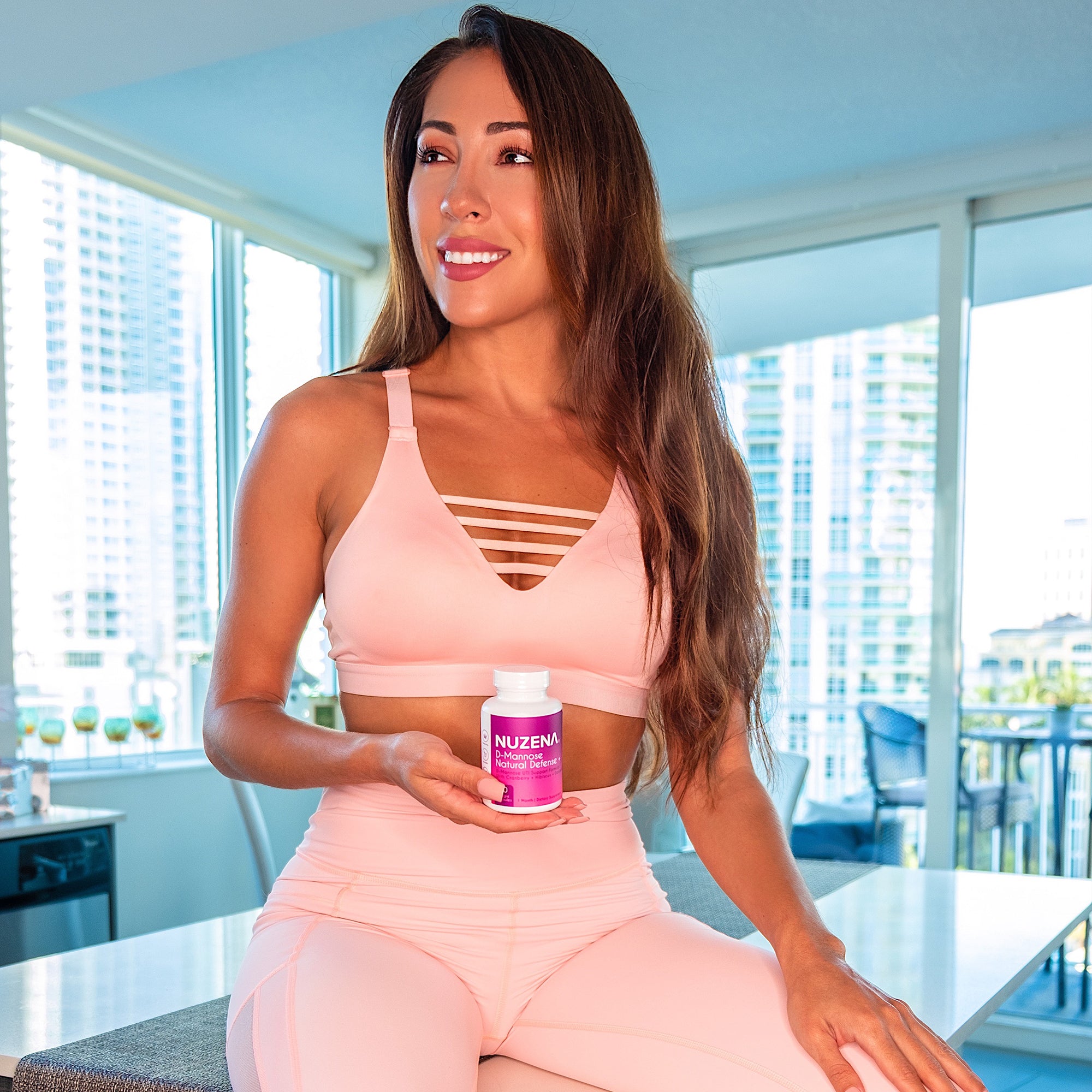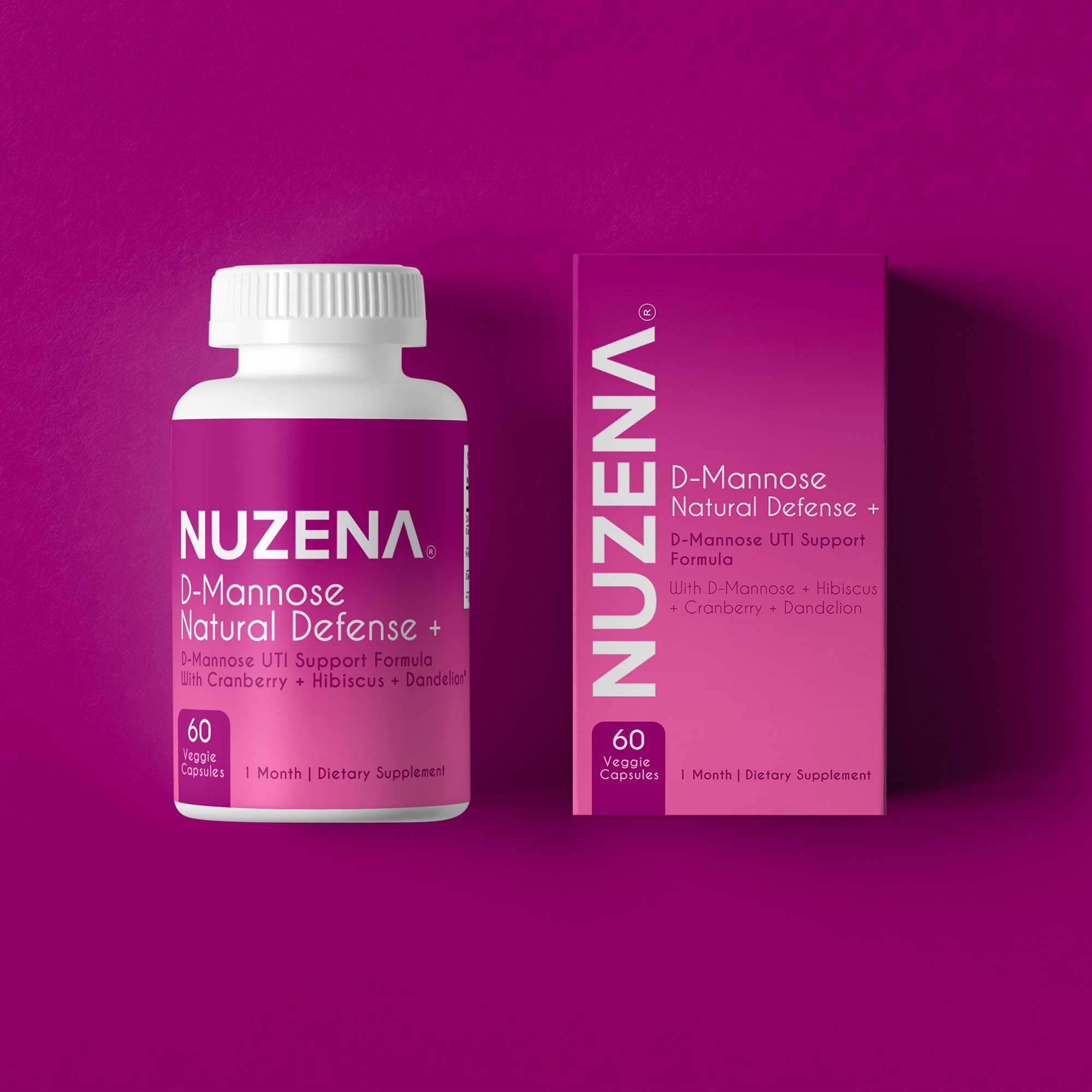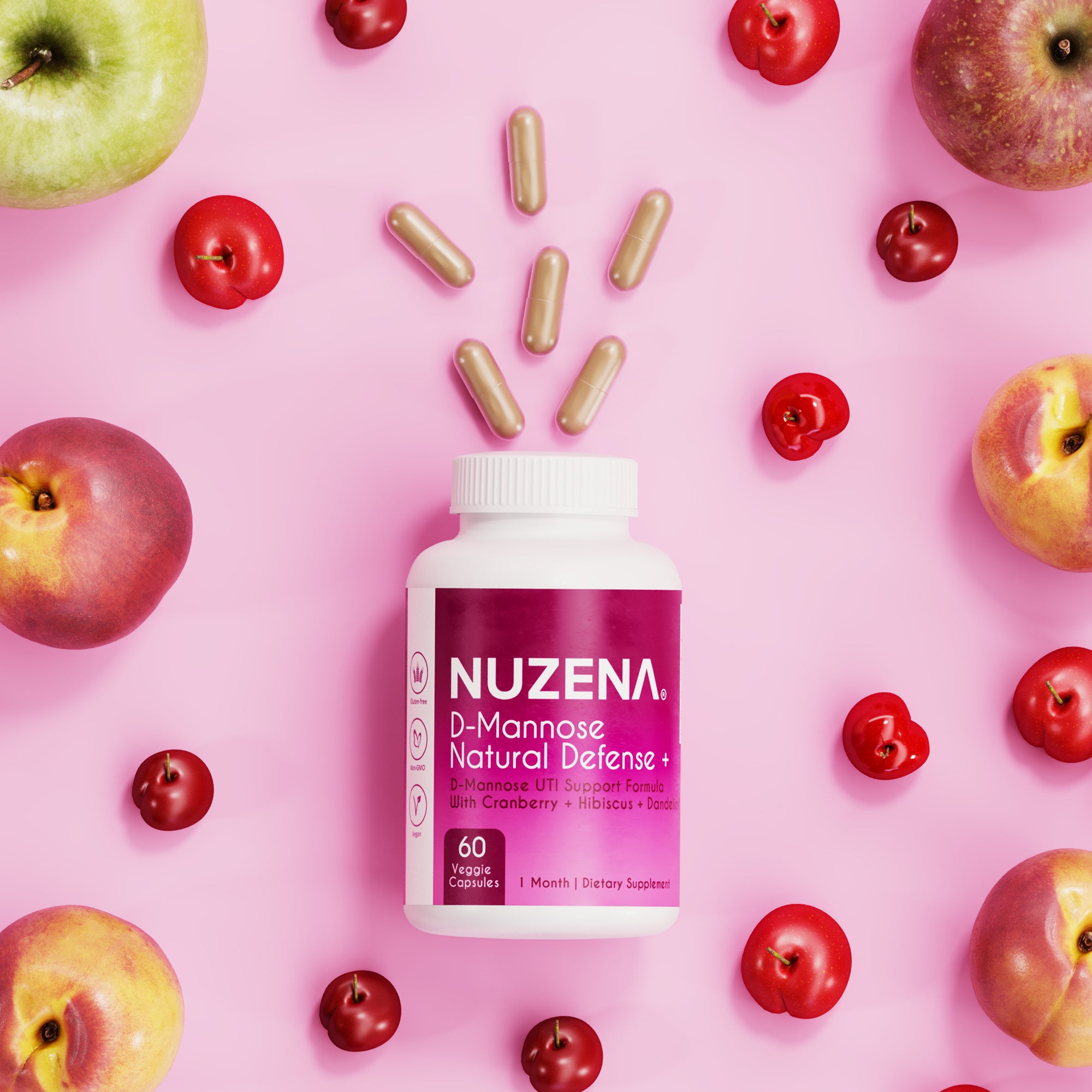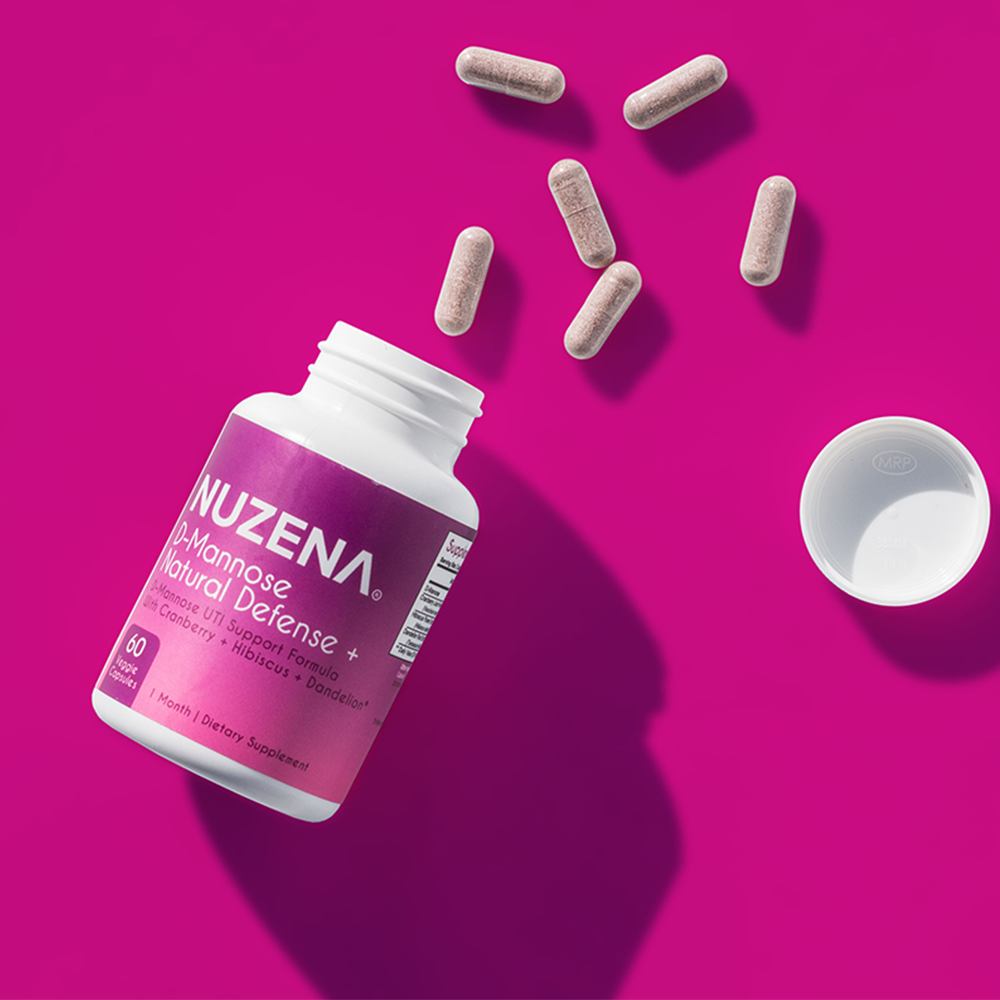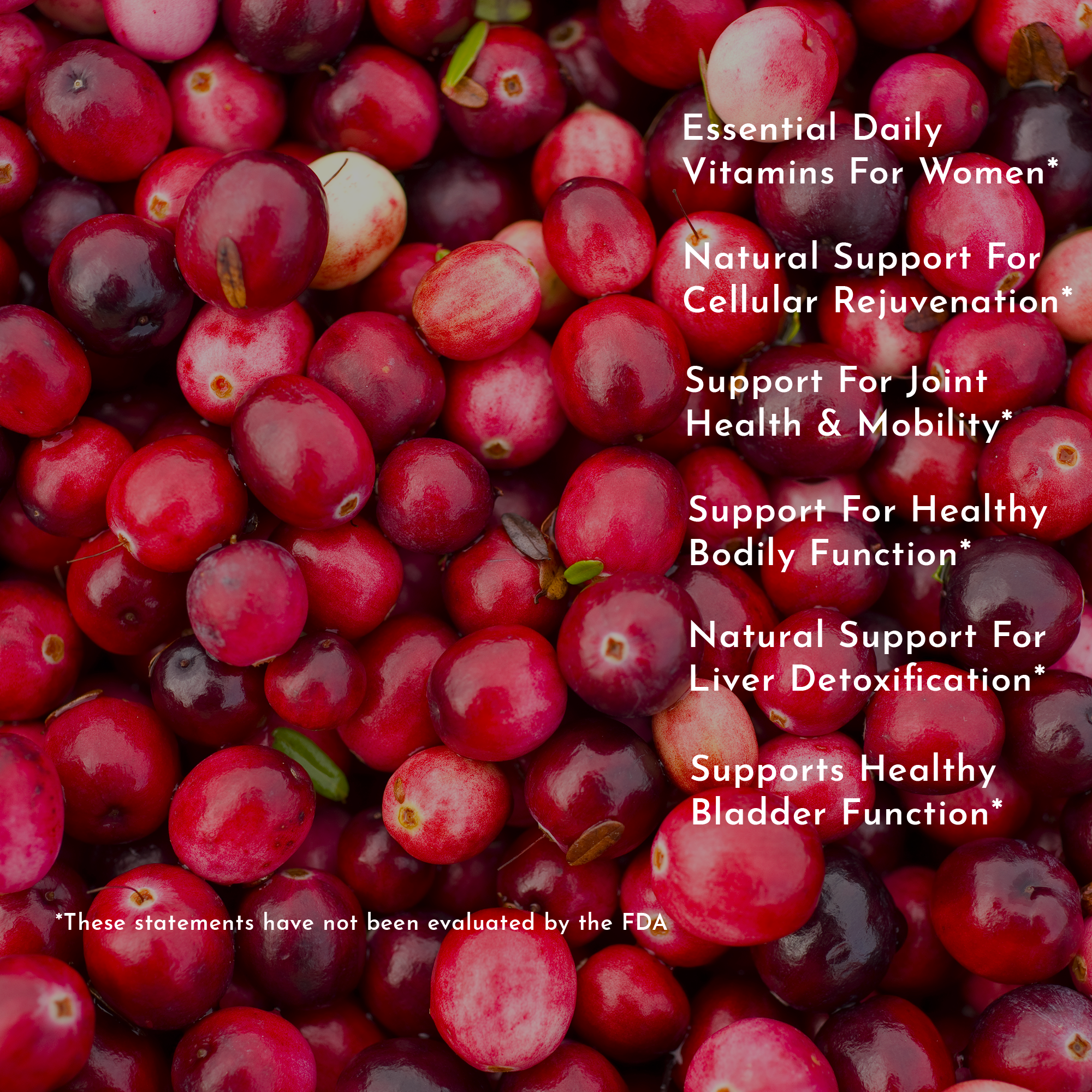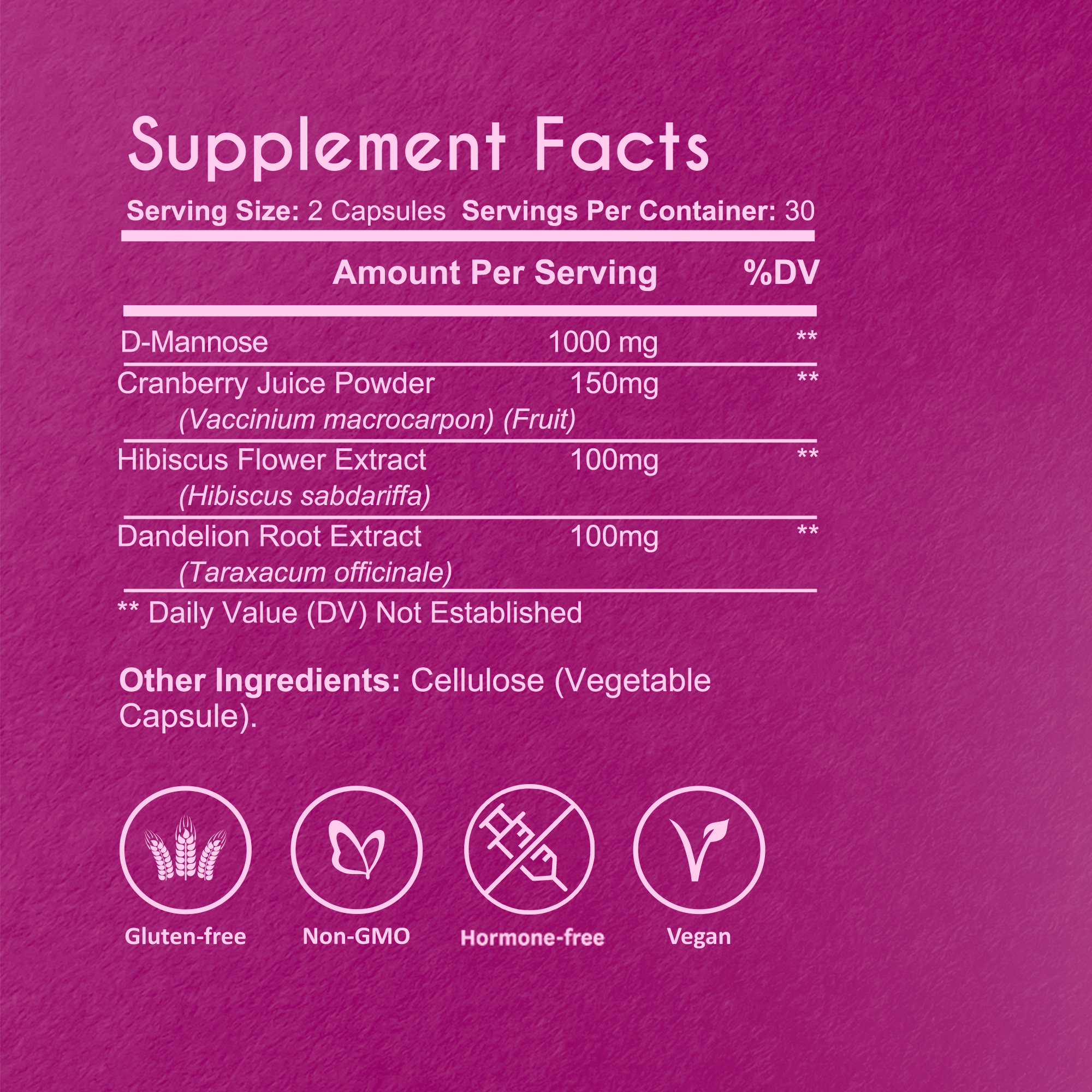 D-Mannose Natural Defense +
$40.00
"Finding D-Mannose Natural Defense + has truly changed my life!"
—Annie B, Nuzena customer
D-Mannose Natural Defense + Is A Women's Shield Against UTI's
Nuzena D-Mannose Natural Defense +  formula provides natural support against UTI's, supports healthy bladder function, and supports healthy liver function. Developed by healthcare professionals, this formula is made with scientifically backed ingredients that help protect against UTI's.  
TRY RISK FREE TODAY WITH A 30 DAY MONEY BACK GUARANTEE