Natural detoxification, support for fighting inflammation, and boosting your immune system
Suitable for Men & Women
Chlorella Super Green + formula is made with ingredients suitable for both men & women
100% Drug-free
Made with pure and natural ingredients inside an FDA registered facility that adheres to GMP guidelines
You'll LOVE Chlorella
Chlorella Super Green + is a natural formula that has been specifically designed by health professionals to support a wide range of health benefits including detoxification, support for fighting inflammation, and boosting your immune system.
Broken Cell Wall Chlorella
Chlorella is a freshwater algae that plays host to a number of benefits. It is a single-celled fresh water algae and is also one of the oldest known species on the planet. Interestingly, Chlorella has the unique ability to reproduce 8 times a day, making it a sustainable nutrient source and directly in line with Nuzenas core values.

Chlorella is a source of Chlorophyll, Protein, Iron, Magnesium, and amino acids, but it is primarily known as a detoxifying supplement. Its tiny size and unique properties make it able to bind to heavy metals and unwanted chemicals in the body.

Chlorella is also used to boost the immune system, to aid digestive problems, to increase good bacteria in the digestive system, and for support with treating ulcers."Chlorella is the king of good green nutrients"
Chlorella Super Green +
$35.00
✔️✔️ TRY RISK FREE TODAY WITH A 30 DAY MONEY BACK GUARANTEE ✔️✔️
What are the benefits of Chlorella
Getting good greens in our diet is extremely beneficial for our health. They contain an abundance of essential vitamins and trace minerals to support our bodily function. Chlorella, in particular, is great for reducing the harmful effect of heavy metals in our diet, helping to boost immunity, and acting as a powerful antioxidant.
Helps to detoxify heavy metals
Recent studies of Chlorella indicate that it's effective at helping remove heavy metals and other harmful compounds from the body. Heavy metals include some elements that are essential in small amounts, such as iron and copper, but these and other heavy metals like mercury, cadmium and lead can be toxic in larger amounts and can lead to more serious health issues such as organ failure and mental illness.
Provides powerful antioxidant support
Chlorella contains several compounds that are considered antioxidants, including chlorophyll, vitamin C, beta-carotene, lycopene and lutein. These antioxidants can help fight many chronic diseases and health conditions. Antioxidants can provide all around support for our vision, digestive health, energy levels, respiratory system, brain health, and much more. They keep us protected from the harmful effect of free radical cells that can lead to tumors and mutations.
Helps to boost healthy immunity
Chlorella has a positive impact on your immune system, a complex system made up of multiple mechanisms and cells that get into gear when an invader enters your body. During one study in particular, men produced more antibodies when taking chlorella than when they took a placebo. Antibodies help fight harmful bacteria, and viruses in your body and are essential to a healthy immune system.
Nuzena Quality Certification
As part of Nuzena's commitment to formula quality and transparency, we have now developed our own quality certification tracker so you can now see the ingredient quality testing results of each batch of our products in real-time.
View Real Time Report
Introducing
Resveratrol Rapid +

Resveratrol Rapid + is a natural formula that has been specifically designed by health professionals to provide natural antioxidant and anti-inflammatory support for helping to lower blood pressure, support healthy blood sugar levels, and promote longevity.

Resveratrol is a plant compound that acts as an antioxidant and has several health benefits including protecting brain function, supporting anti-aging, supporting healthy blood sugar levels, and lowering blood pressure. Resveratrol is commonly concentrated in the skins and seeds of grapes and berries. These parts of the grape are included in the fermentation of red wine, hence its particularly high concentration of resveratrol.

Take a look at some of the benefits below.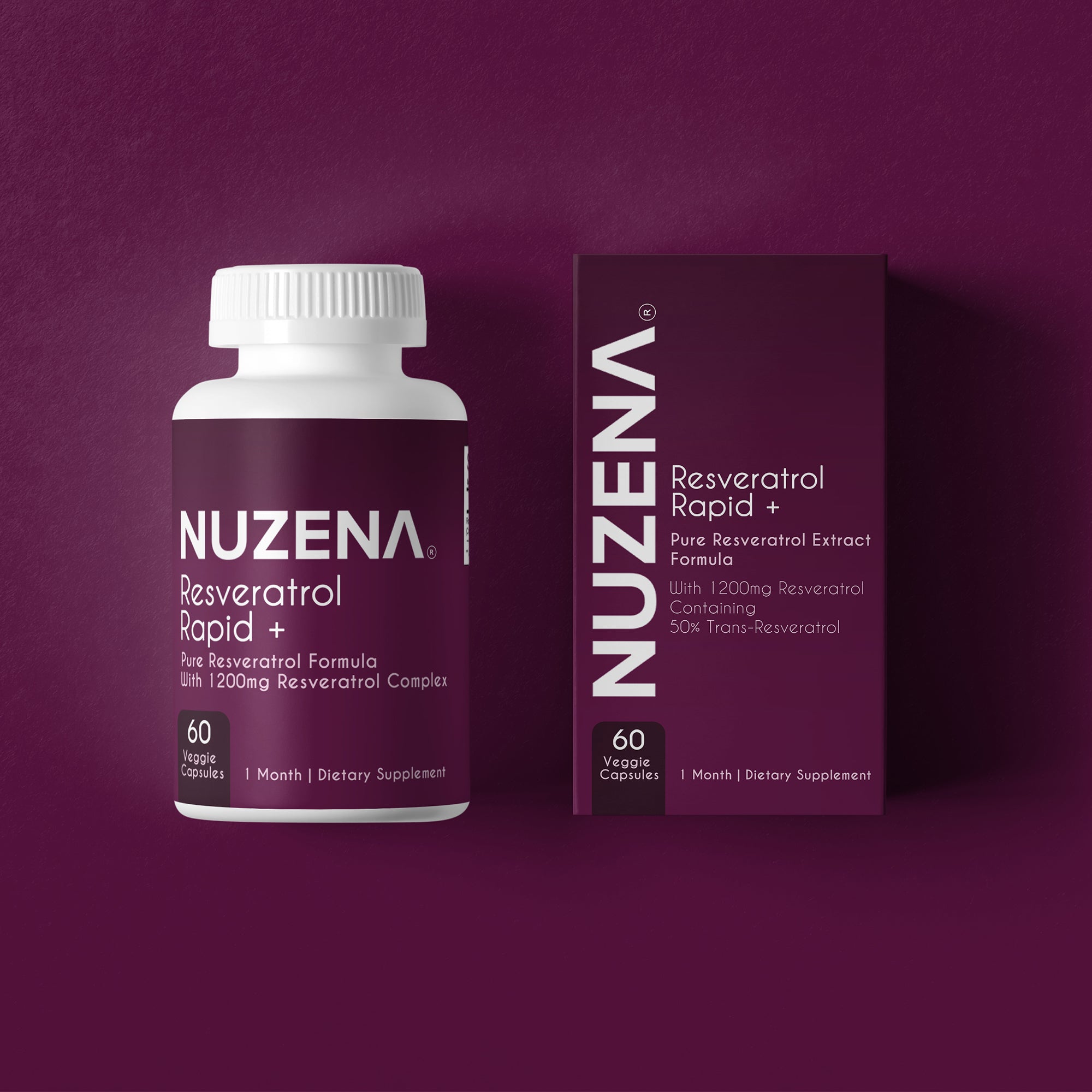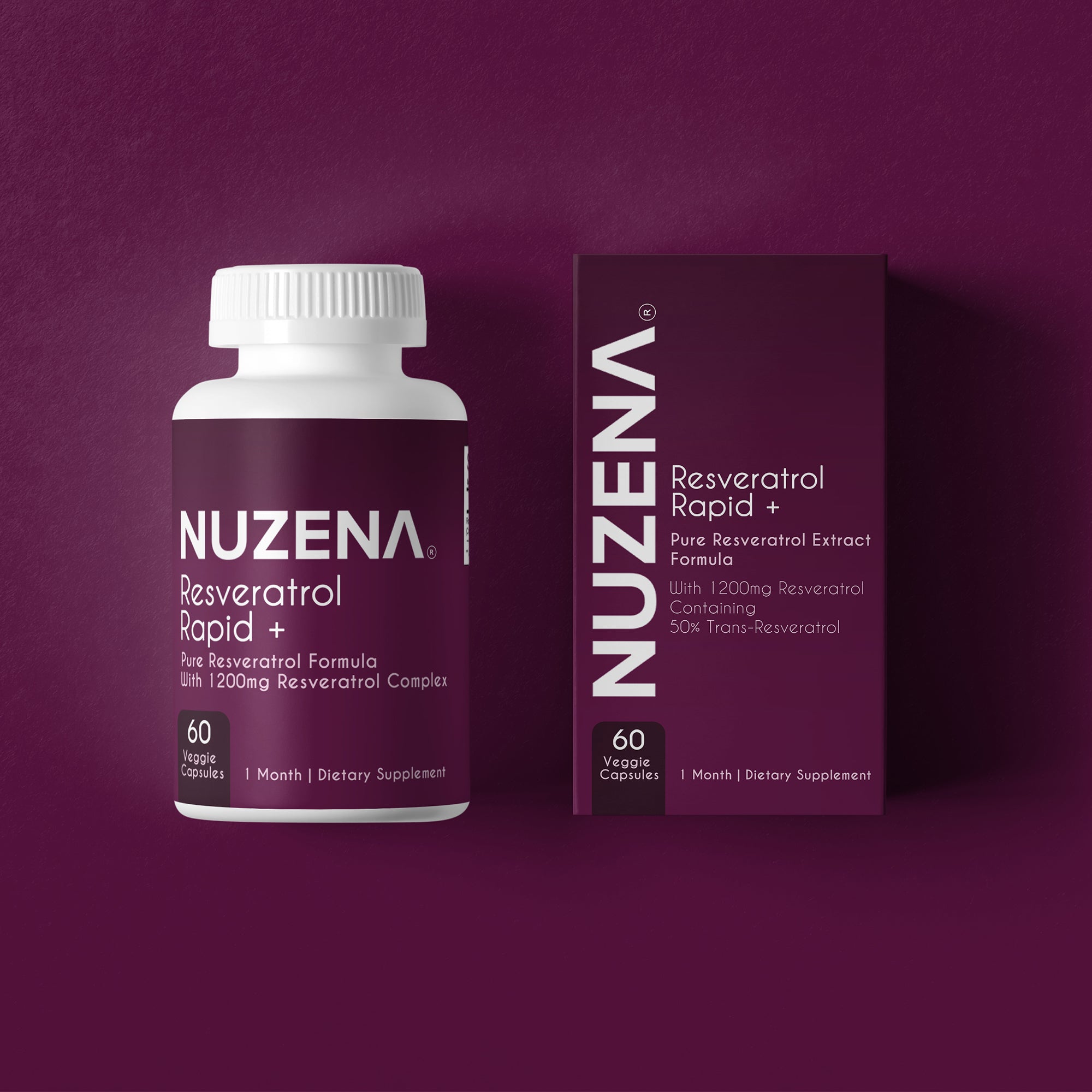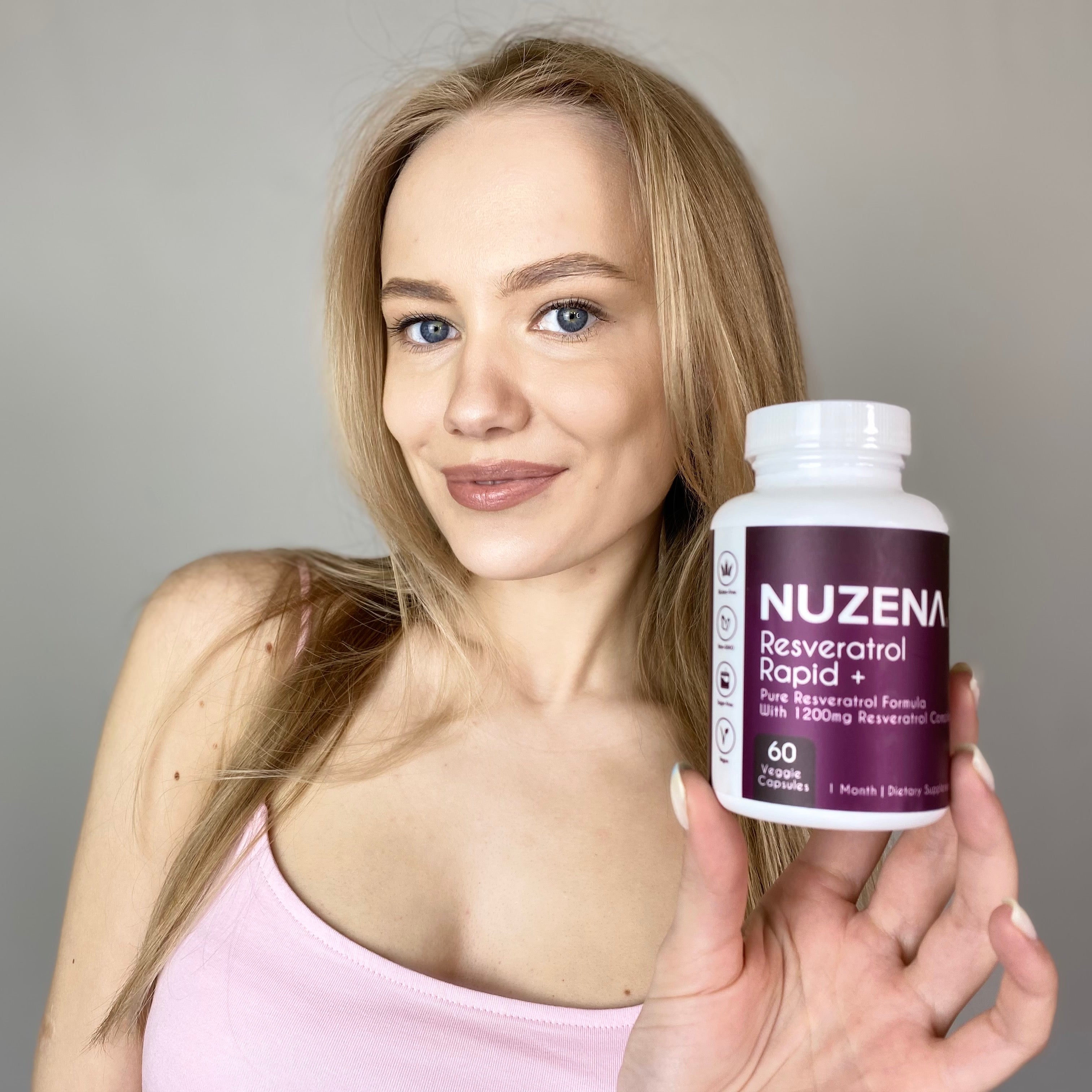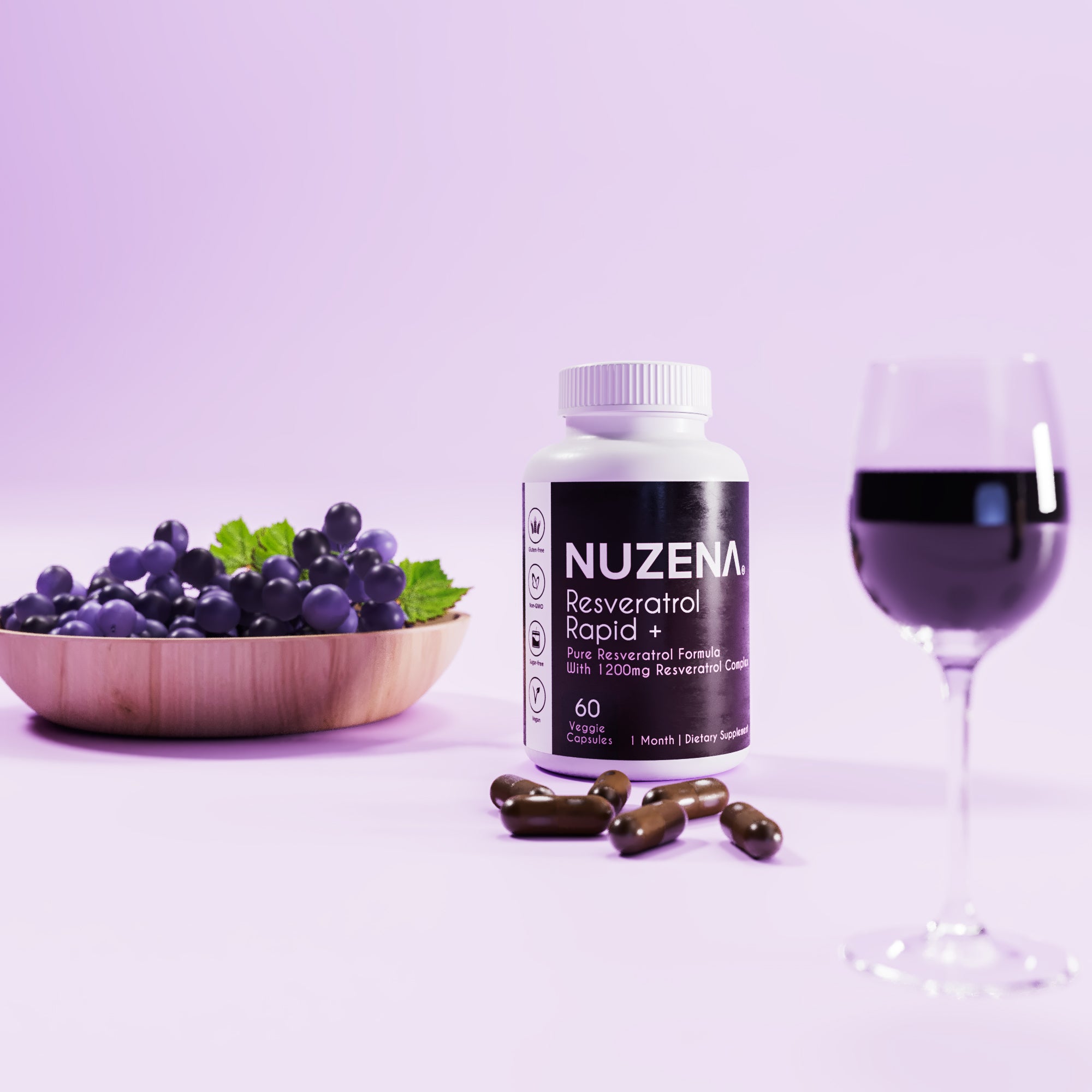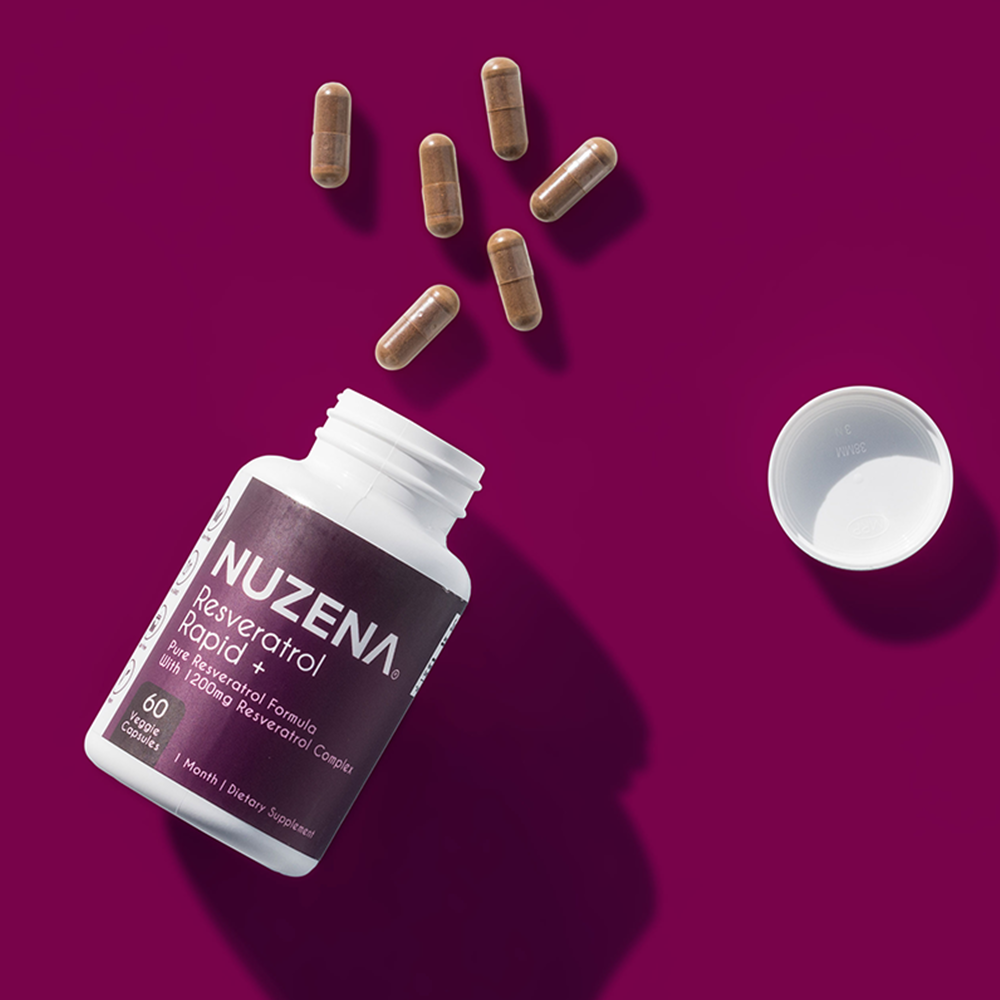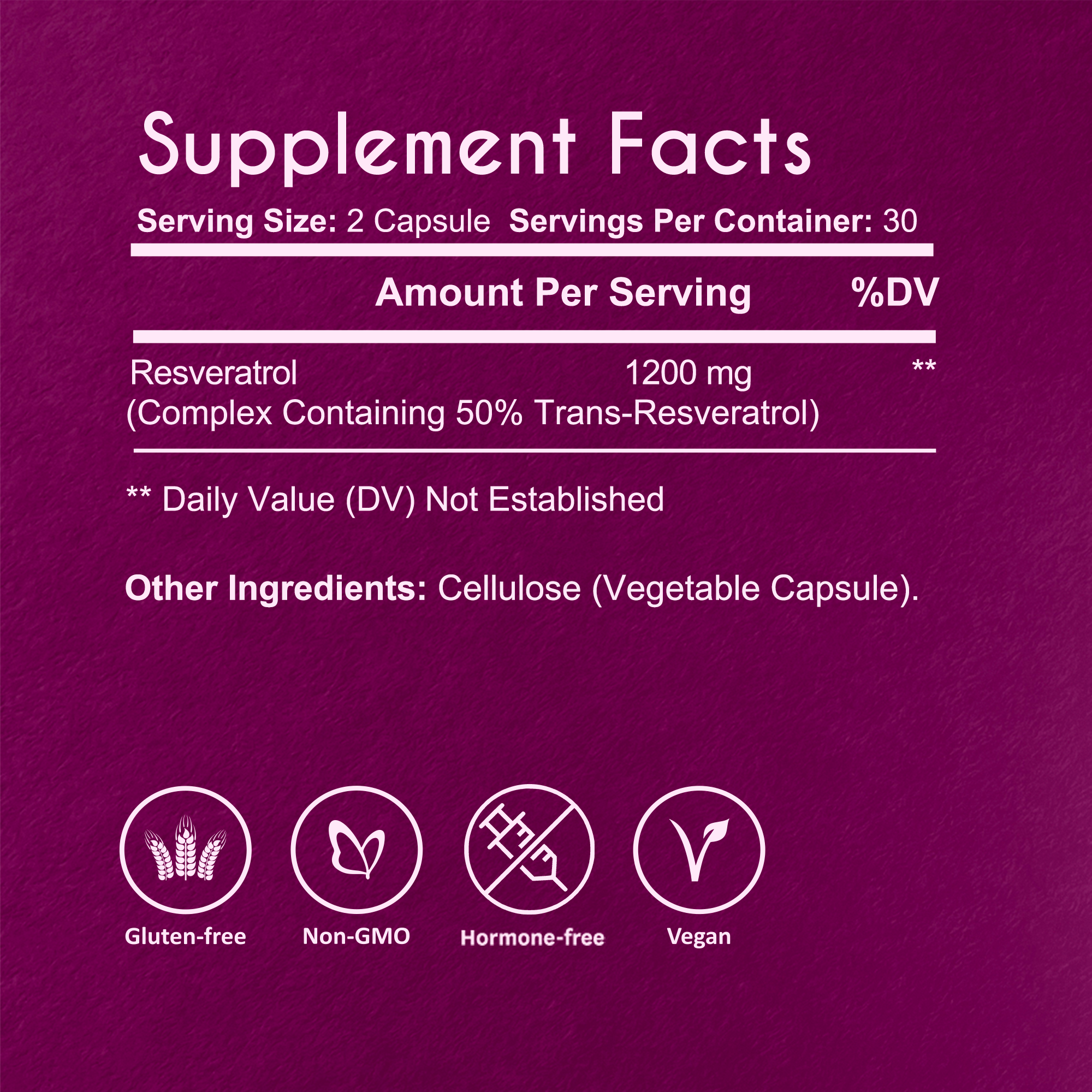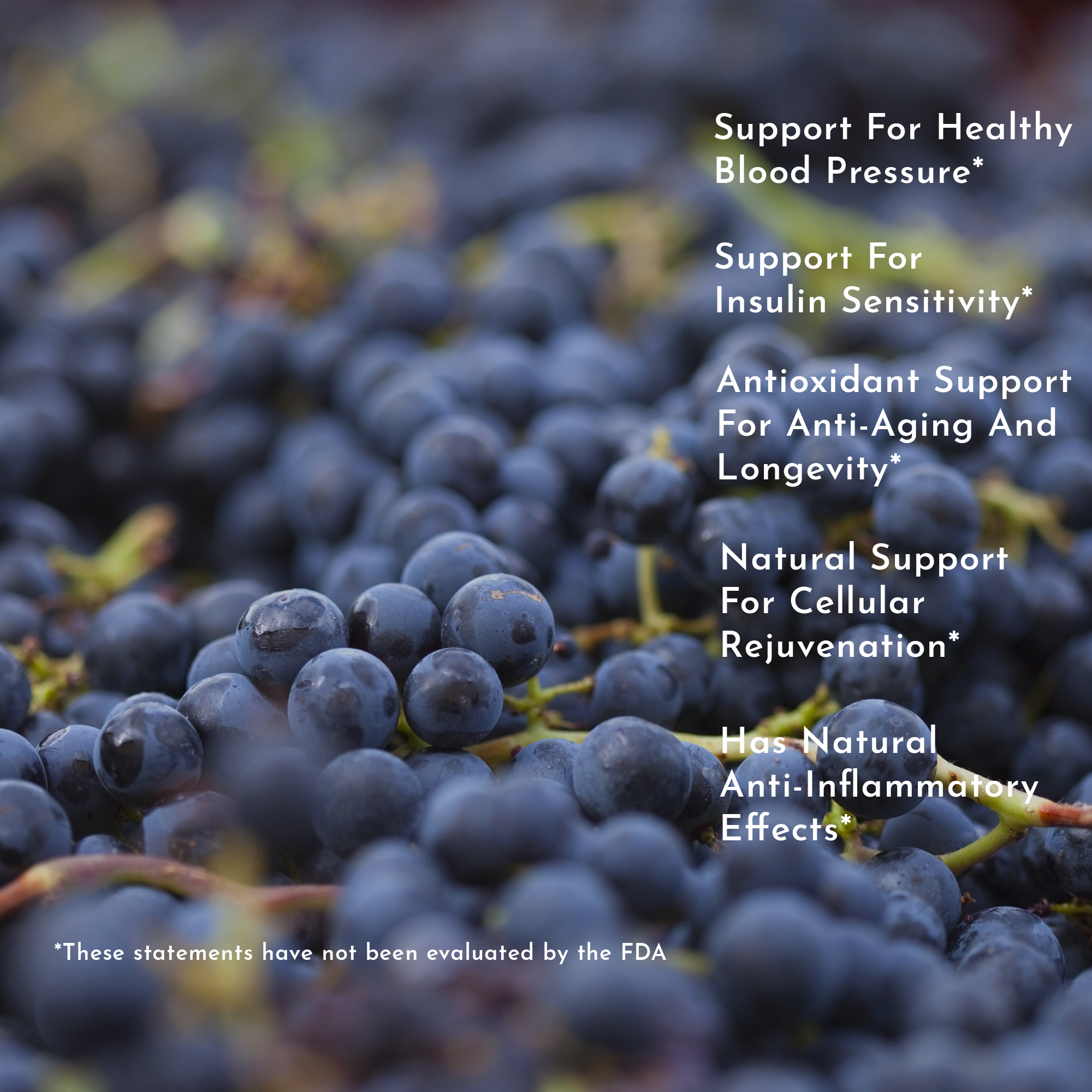 $45.00
Backed by scientific research
The ingredients used in our formulas are all backed up by scientific research by health professionals and institutions. Take a look at what some of the worlds most reputable sources have to say.
Medical News Today
"A 2012 study was carried out to test the effects of chlorella on the salivary immune system of human subjects. The researchers found various positive and significant changes that suggested a strengthened immune system due to taking chlorella."

More Info
WebMD
"Early research shows that taking chlorella extract tablets for 6 weeks, in addition to already prescribed antidepressant medications, may improve some symptoms of depression and anxiety in patients with major depression disorder."

More Info

NDNR
"Traditionally, chlorella has been recommended for its B vitamins, minerals, and detox factors; however, genetic studies are now also showing that chlorella contains fatty acids that are healthy for the genome. "

More Info

Why Nuzena?
A few reasons why our customers love us.
Clinically Proven Ingredients
Free Personal Health Specialist Included
Free-Shipping Over $50
Simple & Easy Returns
Made With Natural Ingredients
Non-GMO Formulas
Gluten-Free Formulas
Pure & Efficient Extracts
Sustainably Sourced
Made In An FDA Registered Facility
Product reviews
See what our customers have to say.
Amanda Lee
"Overall health has always been a concern of mine. Even though food should be the source of all the nutrients and minerals I need, I found that I am never able to get enough greens. Chlorella Super Green + has been an amazing addition to my health regimen and am very happy with the results."