Natural support for cellular rejuvenation, support for joint health and mobility, and natural support for liver detoxification

Specifically Designed for Women
Women's 50+ Support ingredients provide essential vitamins for women over 50 years old
100% Drug-free
Made with pure and natural ingredients inside an FDA registered facility that adheres to GMP guidelines
Natural Support for Women 50+
Do not let age become a factor in your life! Strengthening your immune system, improving joint health and mobility, and natural support for eye health are just some of the benefits that Nuzena's Women's 50+ Support can offer! What's stopping you from living a happier and healthier life?
Women's 50+ Support Proprietary Blend
(470mg)
Lutein
Lutein is an antioxidant that belongs to a group called carotenoids. Carotenoids are red, yellow, and orange pigments that are produced by plants, algae, fungi and bacteria. The antioxidants that are found in Lutein is what gives the color characteristics to foods like pumpkins, carrots, corn, tomatoes. Lutein and zeaxanthin are carotenoids that work together in the macula and are responsible for maintaining central vision. Lutein protects the eyes from free radicals and protects the eyes from harmful high energy blue light.
Supporting Ingredients
Vitamin A (as Beta-Carotene) 600 mcg RAE

Vitamin C (as Ascorbic Acid) 150 mg

Vitamin D (as Cholecalciferol) 10 mcg

Vitamin E (as dl Alpha Tocopheryl 50%) 13.5 mg

Vitamin B1 (as Thiamine Mononitrate) 7 mg

Vitamin B2 (Riboflavin) 7.5 mg

Vitamin B3 (Niacin) 30 mg NE

Vitamin B6 (Pyridoxal Phosphate) 7.5. Mg

Folate 667 mcg DFE (400 mcg Folic Acid)

Vitamin B5 (as D-Calcium Carbonate) 10 mg

Calcium (as Calcium Carbonate) 50 mg

Biotin 300 mcg

Magnesium (as Magnesium Oxide 58%) 50 mg

Zinc (Oxide) 15 mg

Vitamin B12 (as Cyanocobalamin) 27 mcg

Selenium (Selenium Amino Acid Chelate 0.2%) 30 mcg

Selenium (Selenium Amino Acid Chelate 0.2%) 30 mcg

Chromium (as Chromium Picolinate) 120 mcg

Molybdenum 75 mcg

Manganese 2 mg
Women's 50+ Support
$45.00
✔️✔️ TRY RISK FREE TODAY WITH A 30 DAY MONEY BACK GUARANTEE ✔️✔️
What are the benefits you ask?
Loading your body with the essential vitamins and minerals through diet alone is increasingly difficult as you age. Women's 50+ Support formula is made from natural ingredients that provide support for cellular rejuvenation, healthy bladder function, joint health and mobility, healthy bodily function, and support for liver detoxification.
Vitamins and Minerals*
The ultimate women's 50+ vitamin and mineral blend includes Vitamin A, Vitamin C, Calcium, Vitamin D, Vitamin E, Vitamin B1, Vitamin B2, Vitamin B3, Vitamin B6, Folate, Vitamin B12, Biotin, Vitamin B5, Magnesium (I ,II), Zinc, Selenium, Copper, Chromium, and Molybdenum. This super blend has been designed to provide the nutrients to naturally support hair growth, support the immune system, and enhance muscle and joint function.
Healthy Bladder Function*
Women's 50+ support may help women who have irregular bladder function. Issues such as stress incontinence, urge incontinence, nocturia, and painful urination may all be related to menopause. Adding a multivitamin supplement to a healthy diet may help to mediate some of the more serious bladder conditions. Vitamin D is key to help maintain healthy bladder function by improving pelvic muscle strength and to the reduce the risk of pelvic floor disorders.
Support for Joint Health and Mobility*
As men and women age, joint and mobility slowly begin to decline due to wear and tear. The Women's 50+ Support formula contains ingredients such as Vitamin D and Magnesium which are incredibly important for bone health and may improve joint health and mobility. The consumption of Calcium is also important to keep the bones strong and less brittle.
Nuzena Quality Certification
As part of Nuzena's commitment to formula quality and transparency, we have now developed our own quality certification tracker so you can now see the ingredient quality testing results of each batch of our products in real-time.
View Real Time Report
Introducing
Resveratrol Rapid +

Resveratrol Rapid + is a natural formula that has been specifically designed by health professionals to provide natural antioxidant and anti-inflammatory support for helping to lower blood pressure, support healthy blood sugar levels, and promote longevity.

Resveratrol is a plant compound that acts as an antioxidant and has several health benefits including protecting brain function, supporting anti-aging, supporting healthy blood sugar levels, and lowering blood pressure. Resveratrol is commonly concentrated in the skins and seeds of grapes and berries. These parts of the grape are included in the fermentation of red wine, hence its particularly high concentration of resveratrol.

Take a look at some of the benefits below.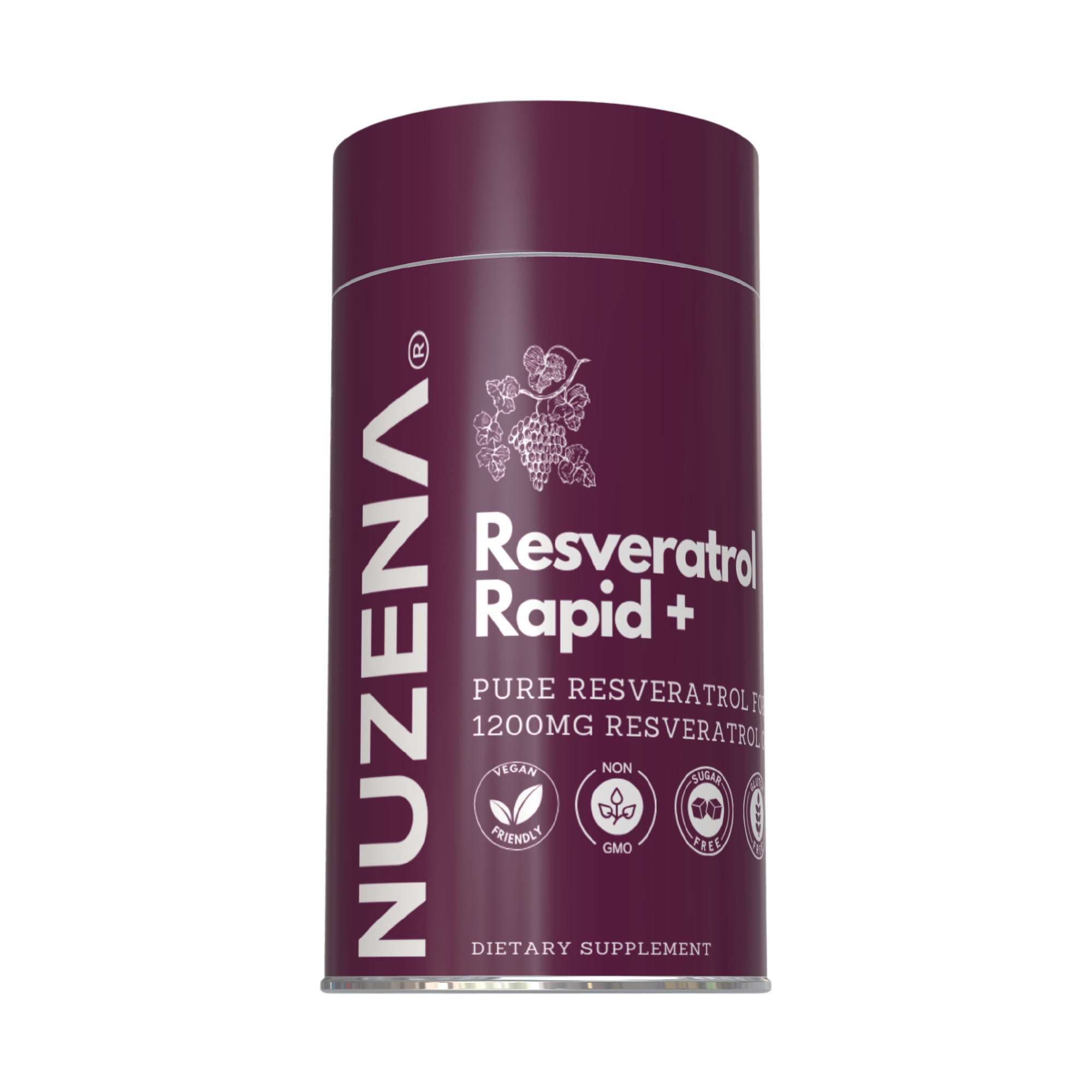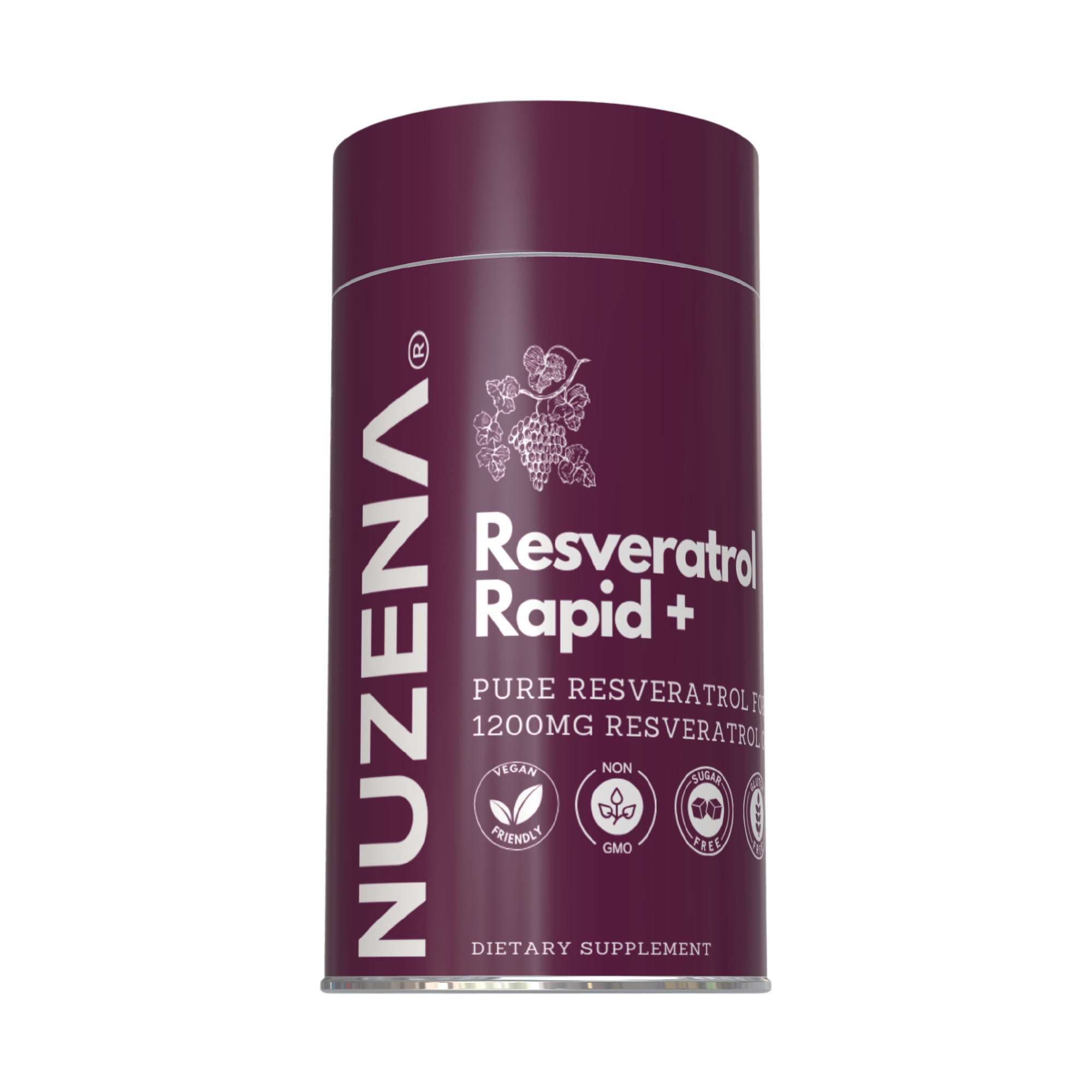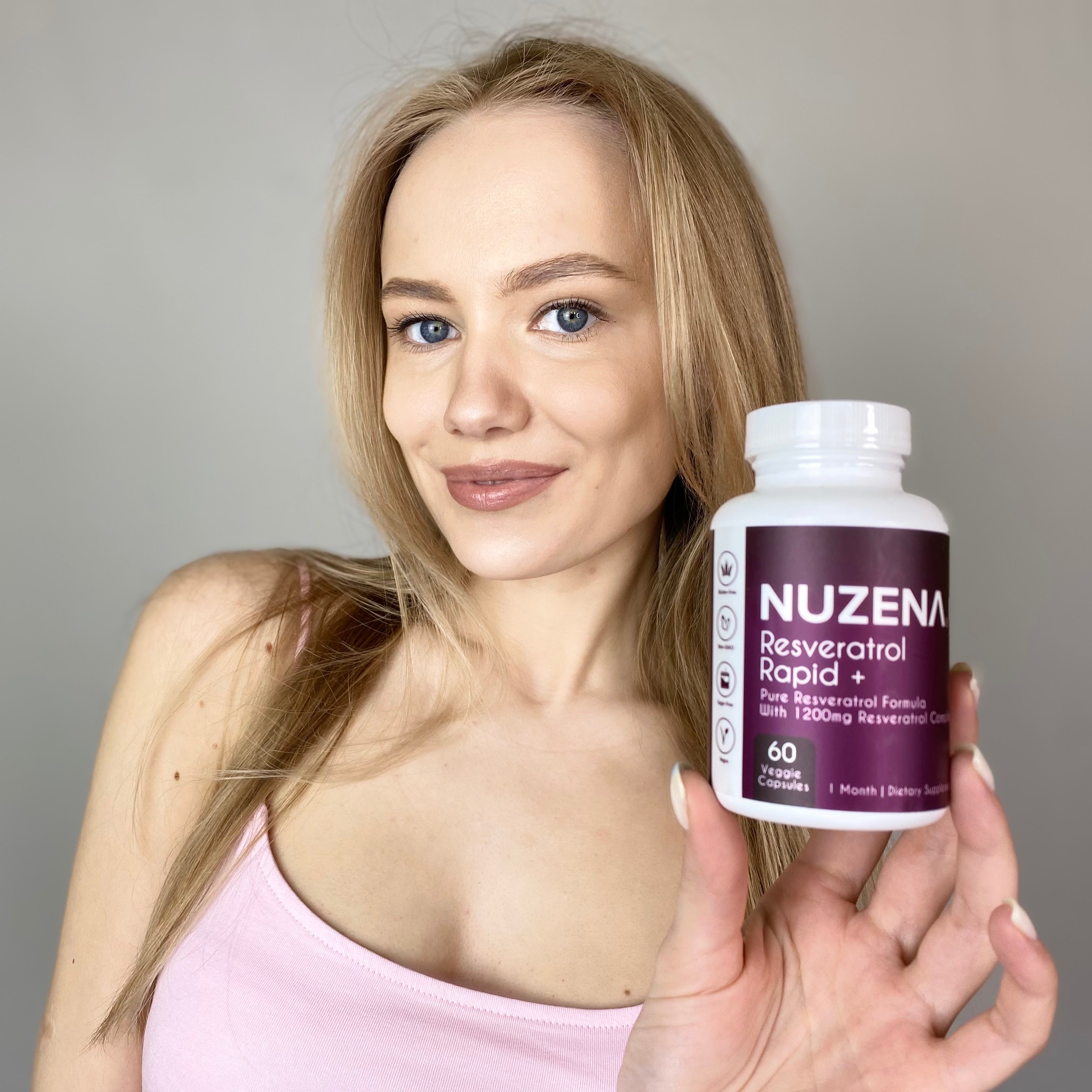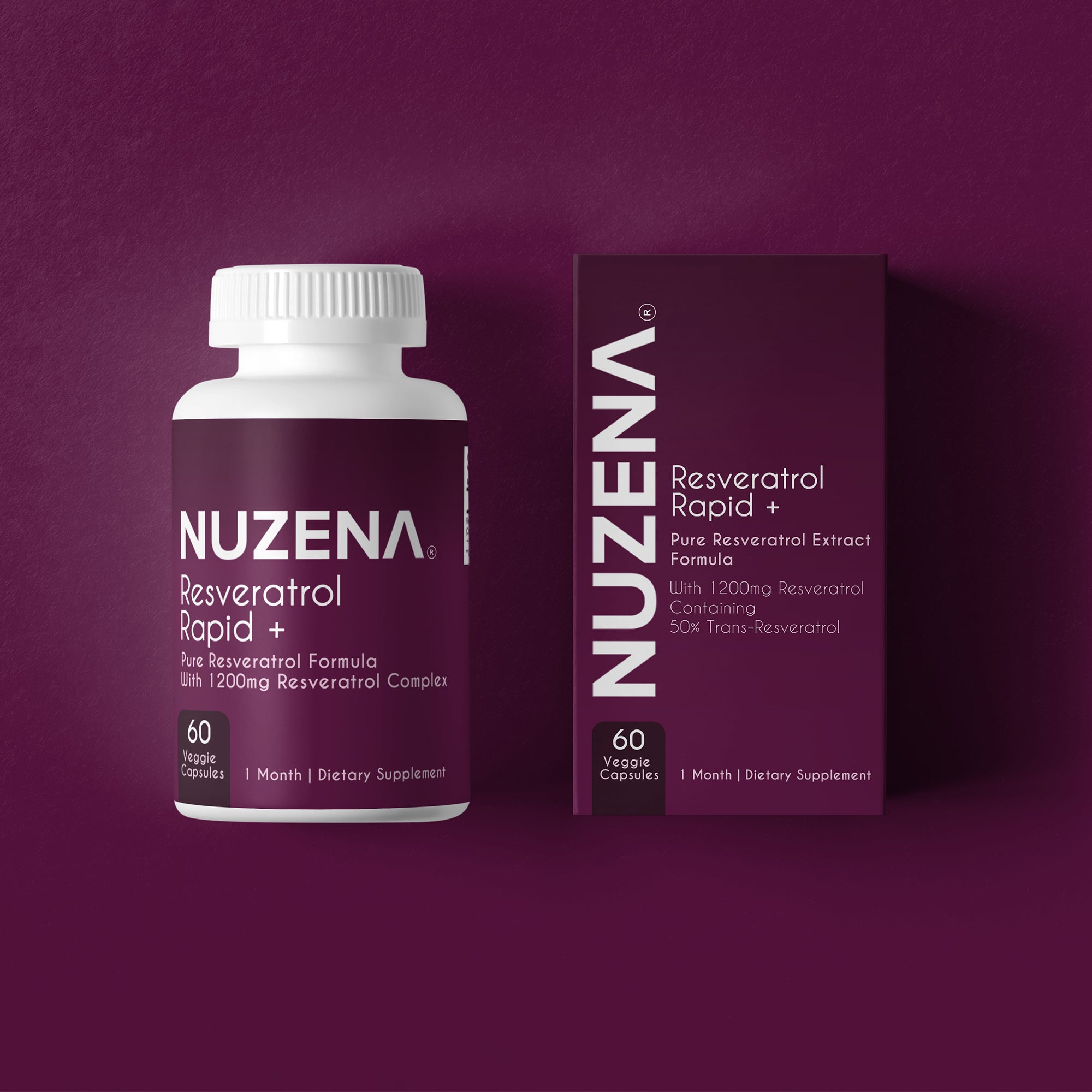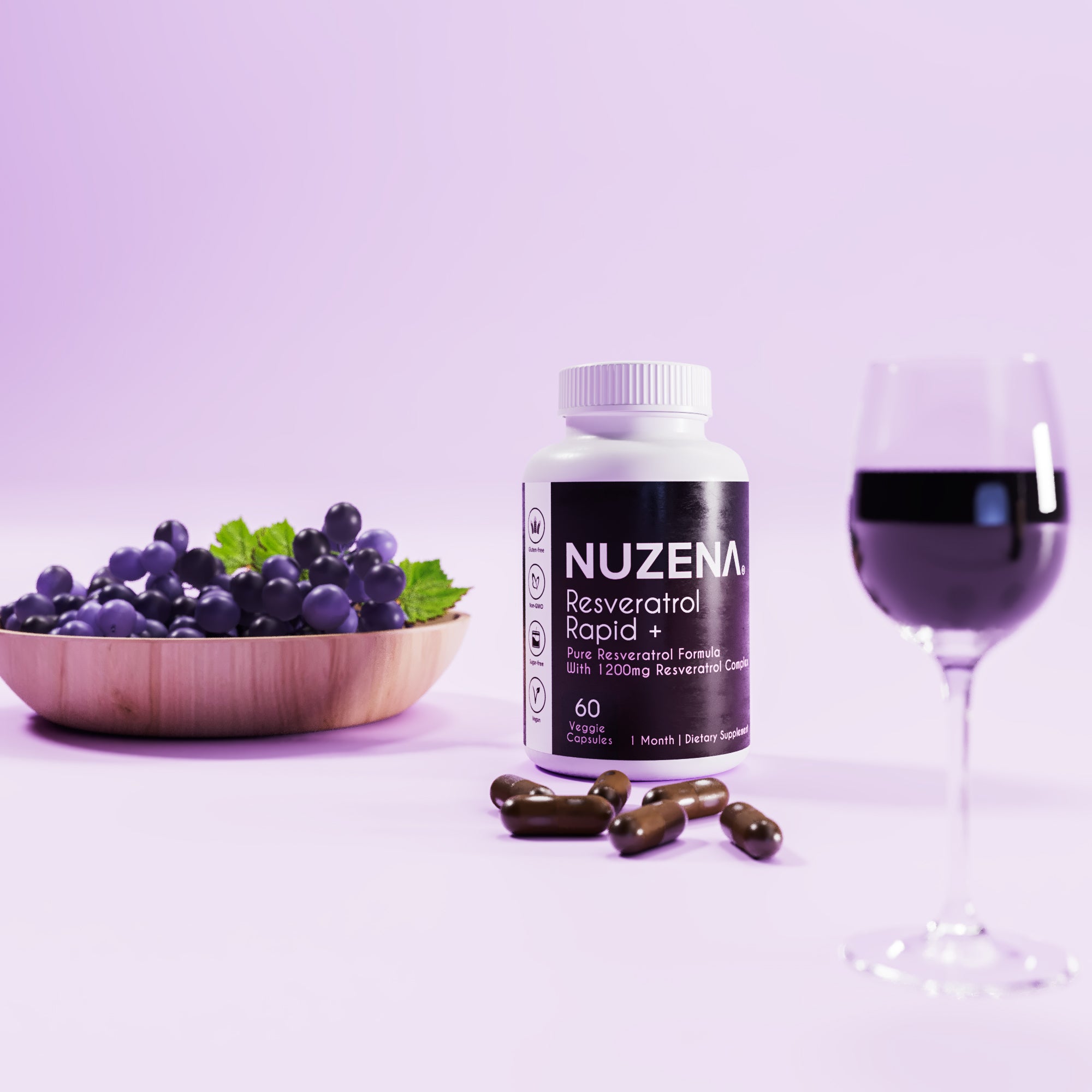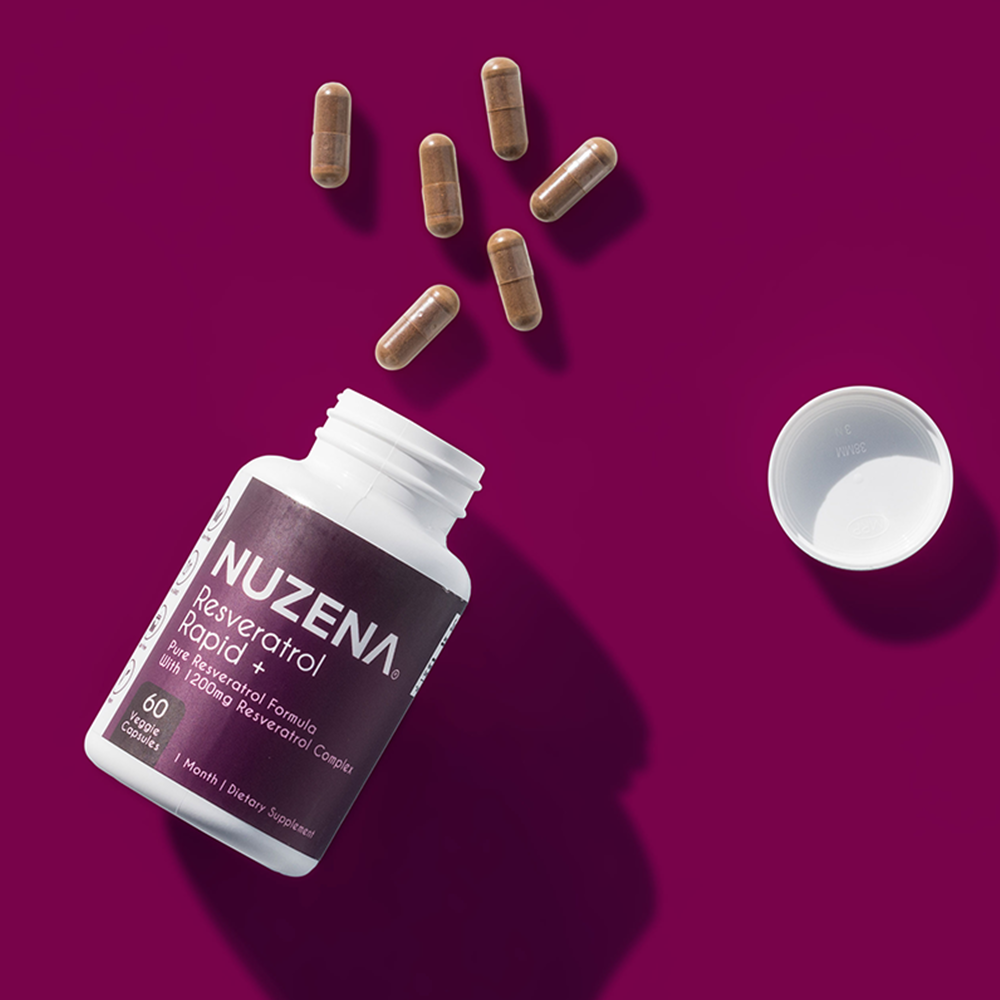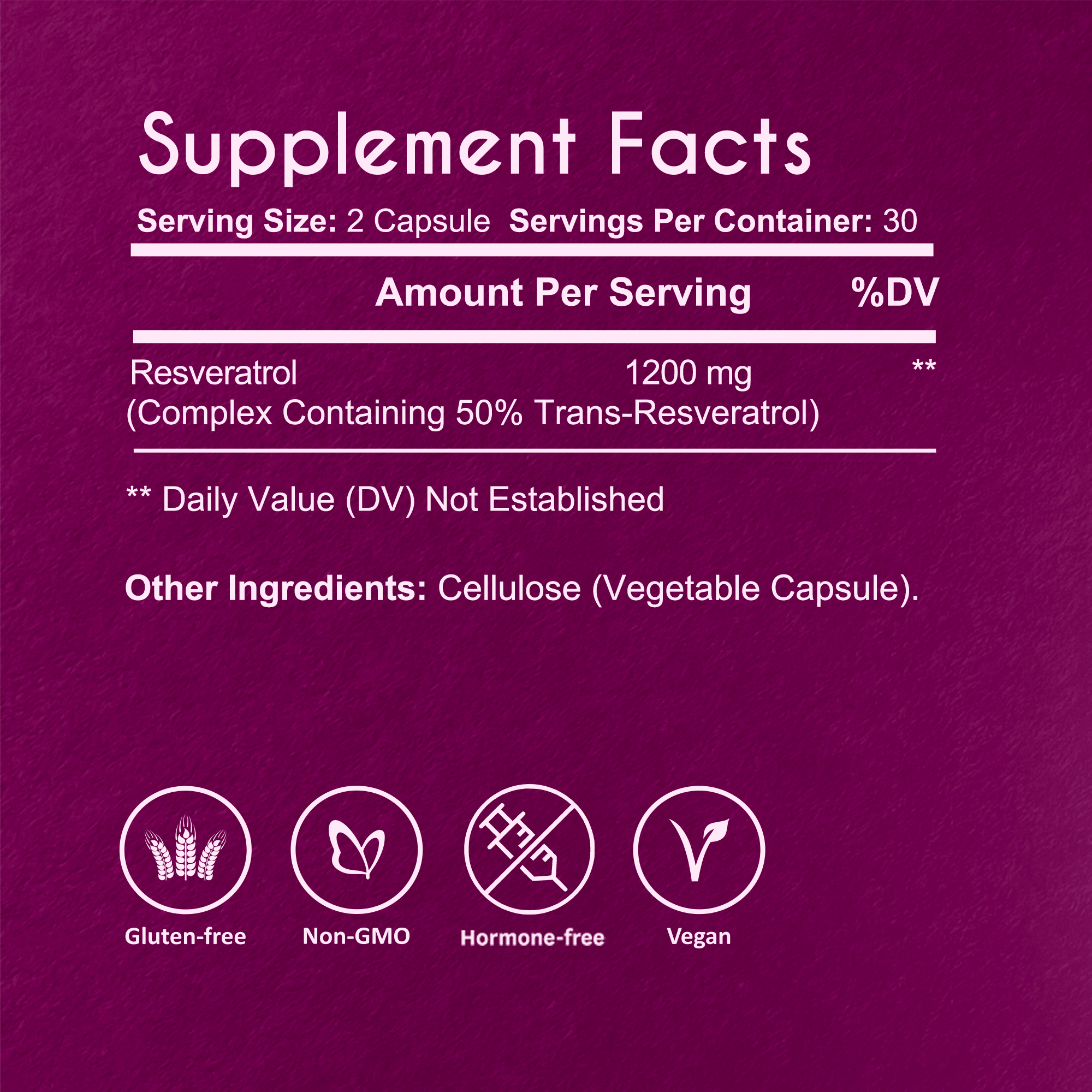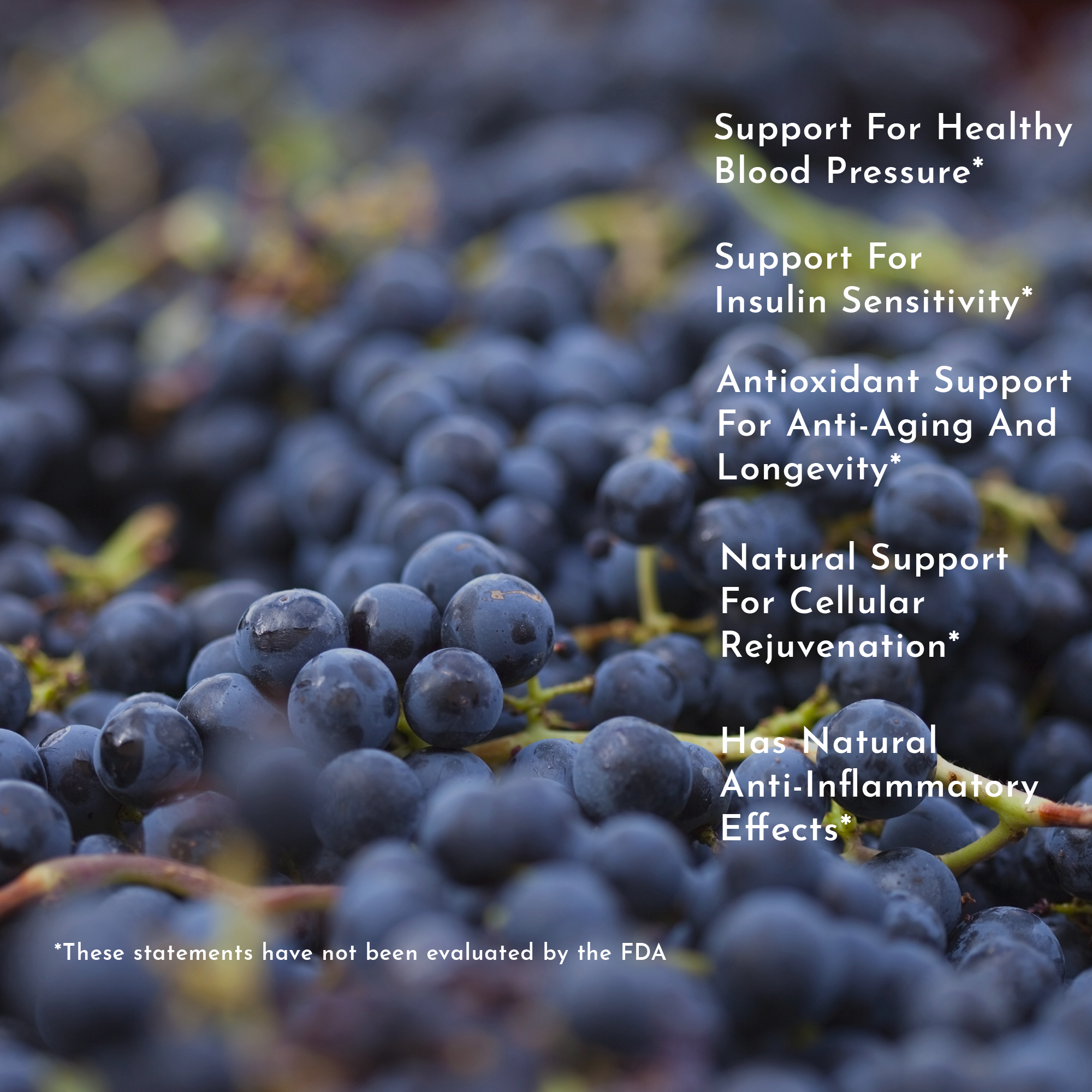 $45.00
Backed by scientific research
The ingredients used in our formulas are all backed up by scientific research by health professionals and institutions. Take a look at what some of the worlds most reputable sources have to say.
Mayo Clinic
"Ewoldt says that as women age, they absorb fewer nutrients from their food. One key nutrient they may not be absorbing enough of is vitamin B-12, which is essential for maintaining both healthy red blood cells and brain function."The best sources of vitamin B-12 are eggs, milk, lean meats, fish and fortified foods like cereals and grains," says Ewoldt. "Vegans, in particular, will need to choose more fortified foods, but even elderly people who eat all foods may have difficulty absorbing enough vitamin B-12."


More Info


Harvard Medical School
"Although physician-scientists and supplement manufacturers are often at odds, they don't spend much time sparring over multivitamins. In fact, many doctors recommend a daily multivitamin and practice what they preach, downing a pill each morning. An estimated 35% of adults take multivitamins on a regular basis. The daily multivitamin has become an icon of good health in America. It wasn't always that way — and surprising new data suggest a reappraisal may be in order."


More Info


NDNR
"The risk of a cardiovascular death is higher in women (21%) than it is in men (15%), and the predictive risk framework for heart disease is skewed towards men, so factors that better identify women at higher risk of a heart attack or stroke are needed, say the researchers.Millions of women are screened for osteoporosis using a DXA scan, so this assessment might provide an ideal opportunity to identify any potential associations between thinning bones and atherosclerosis, and those women most at risk of heart disease."


More Info


Why Nuzena?
A few reasons why our customers love us.
Clinically Proven Ingredients
Free Personal Health Specialist Included
Free-Shipping Over $50
Simple & Easy Returns
Made With Natural Ingredients
Non-GMO Formulas
Gluten-Free Formulas
Pure & Efficient Extracts
Sustainably Sourced
Made In An FDA Registered Facility
Product reviews
See what our customers have to say.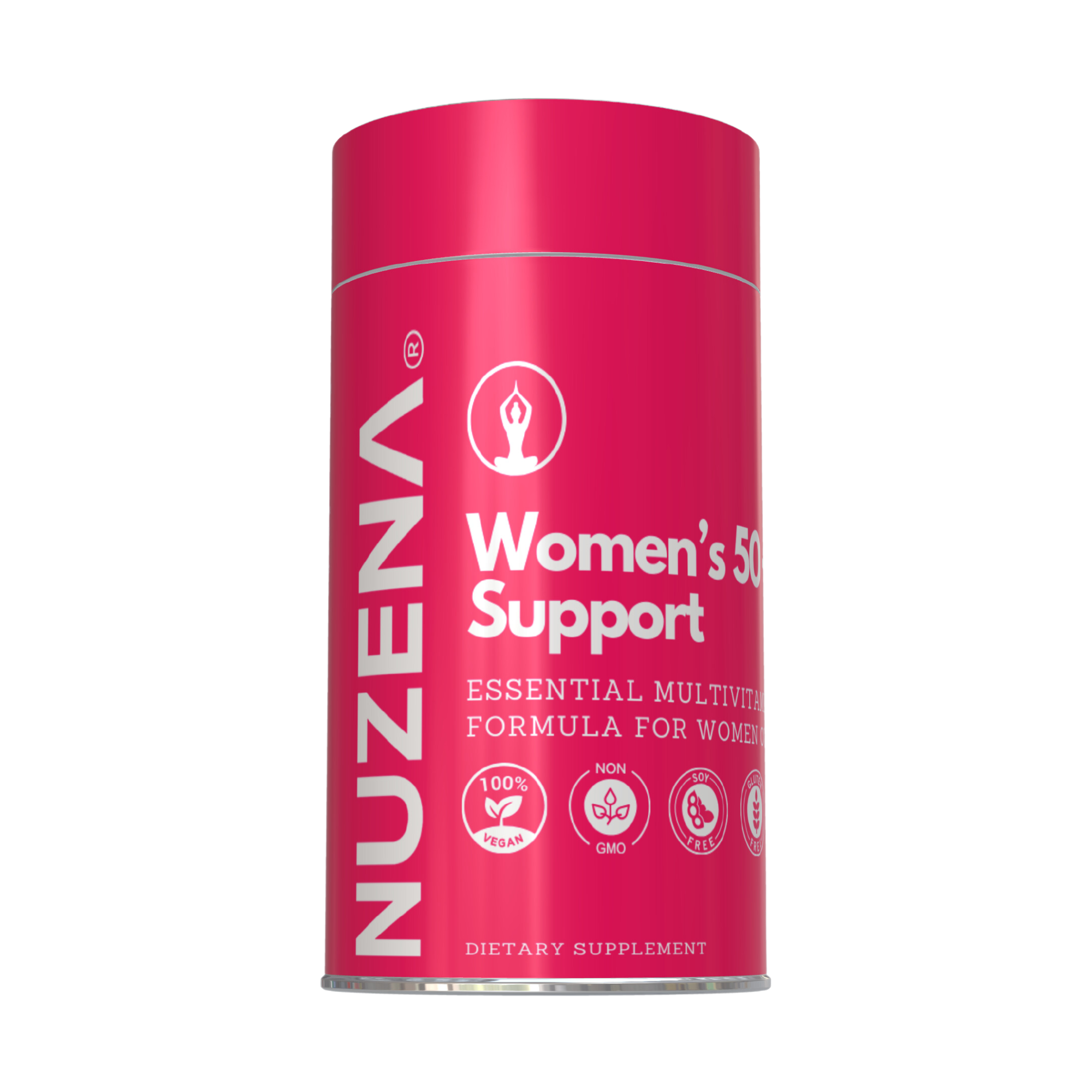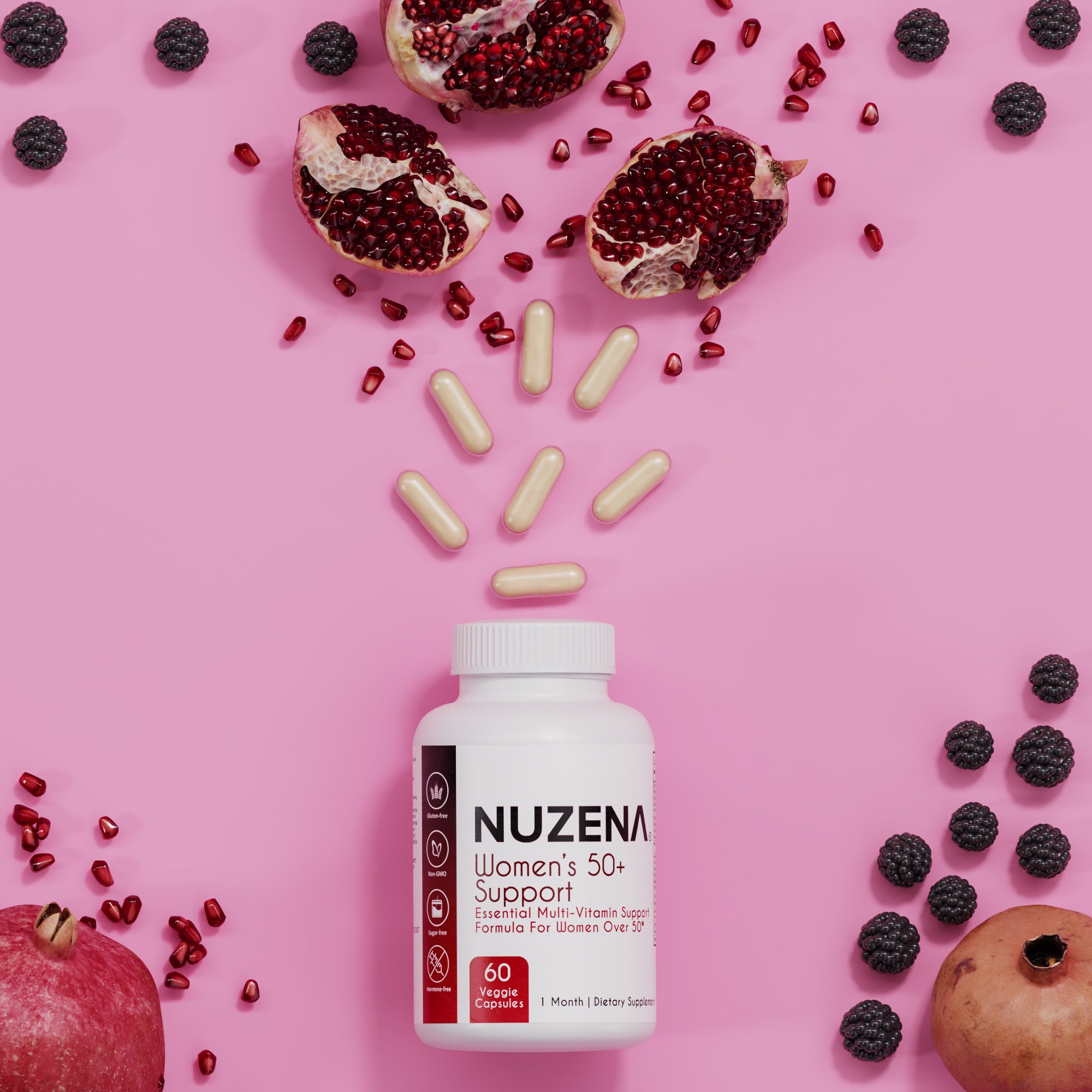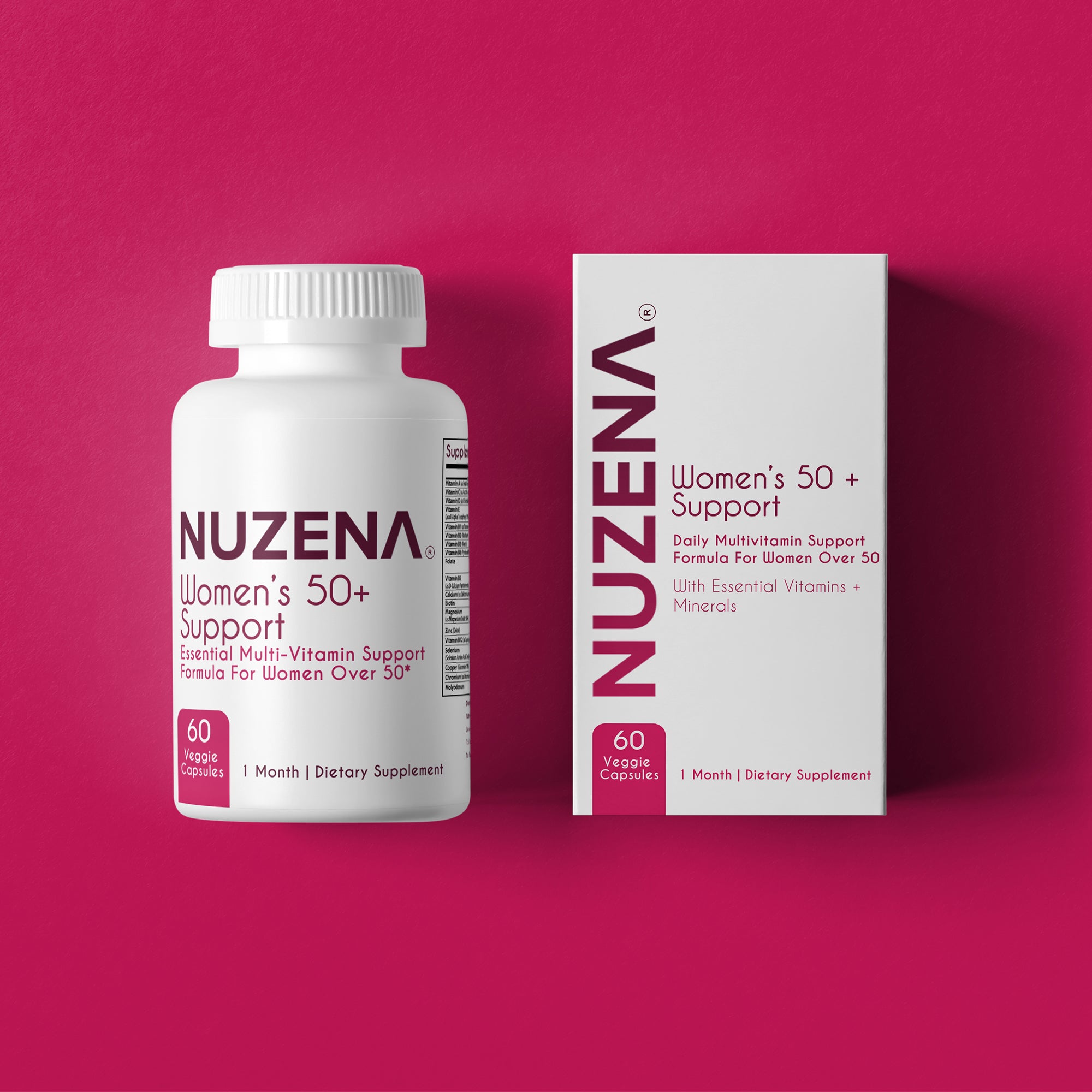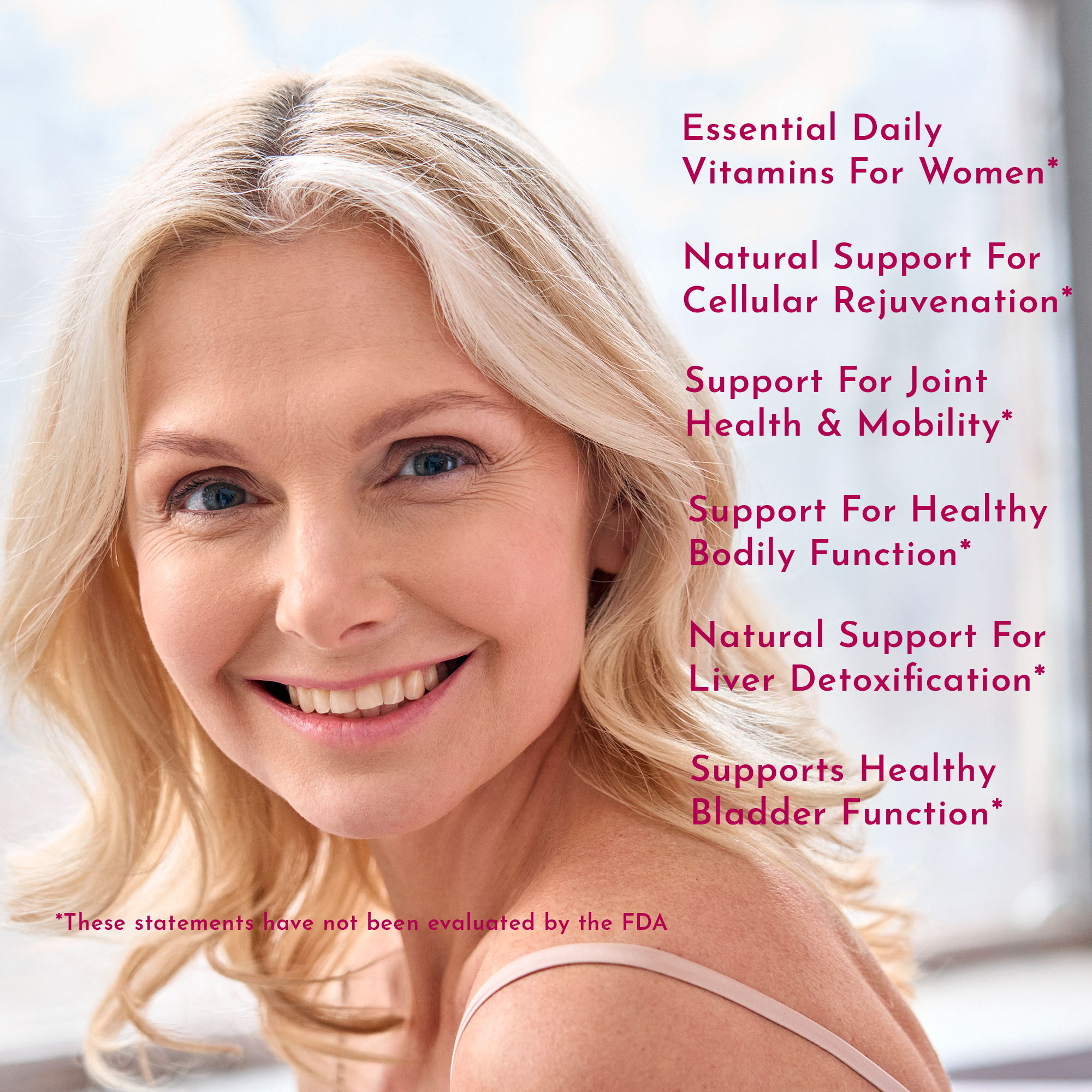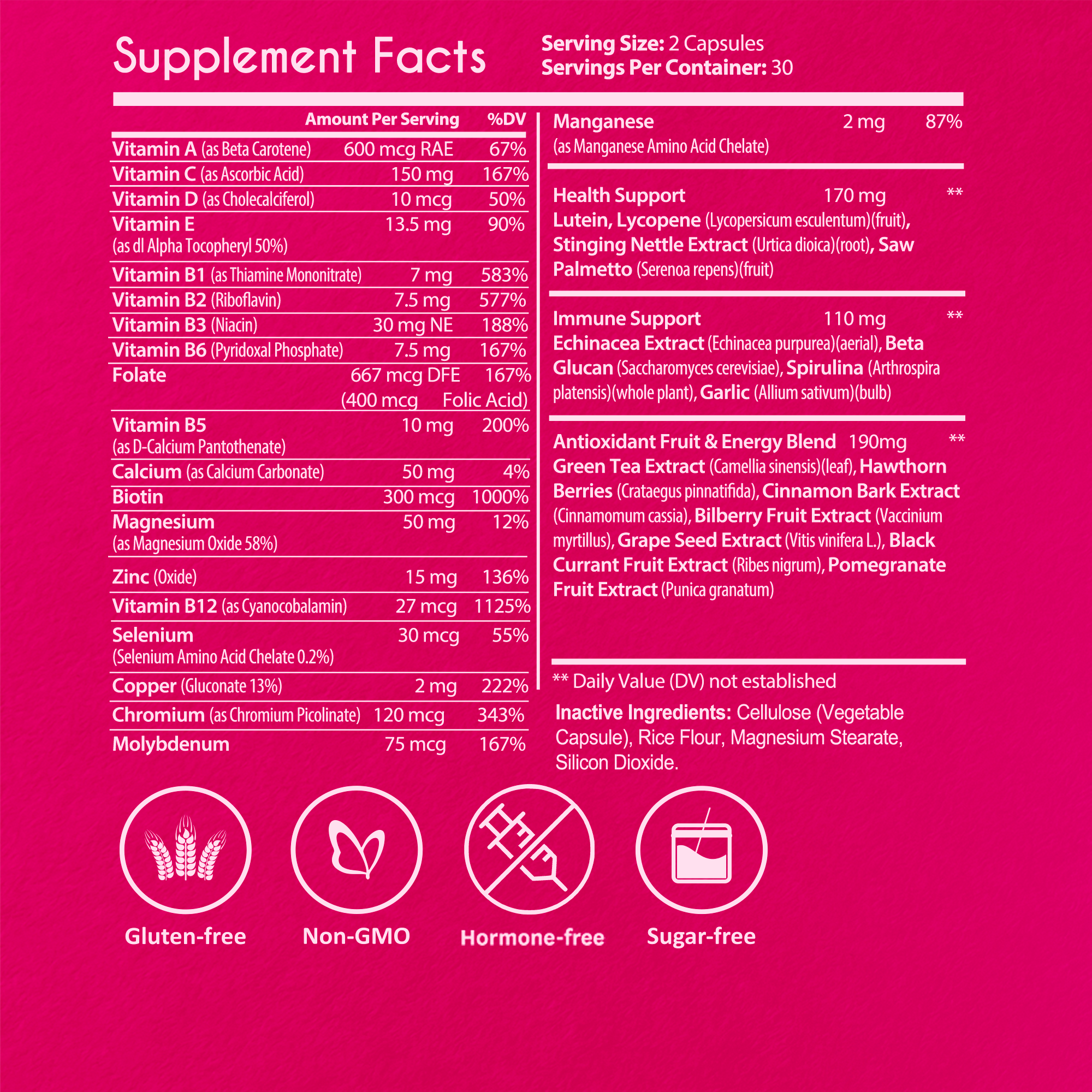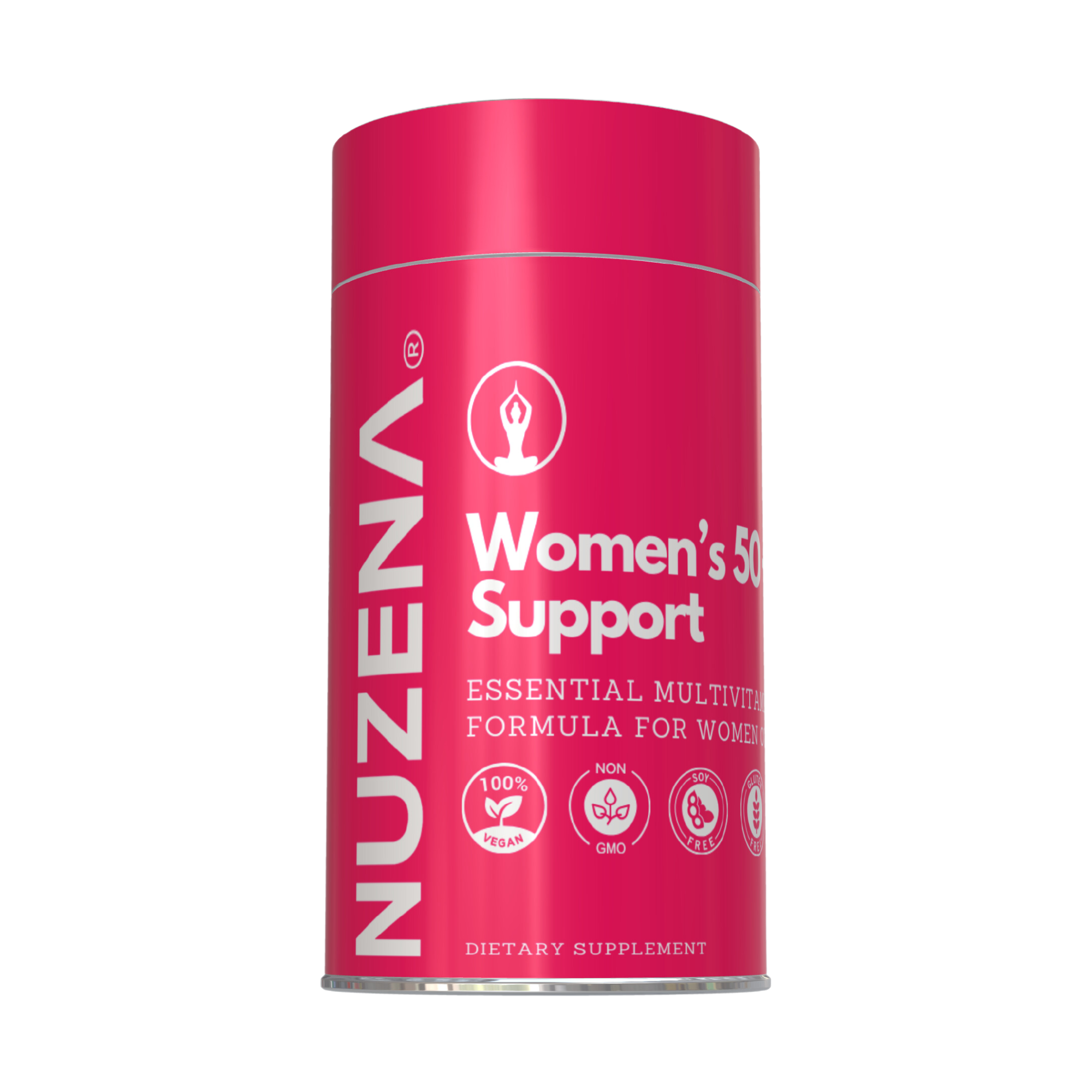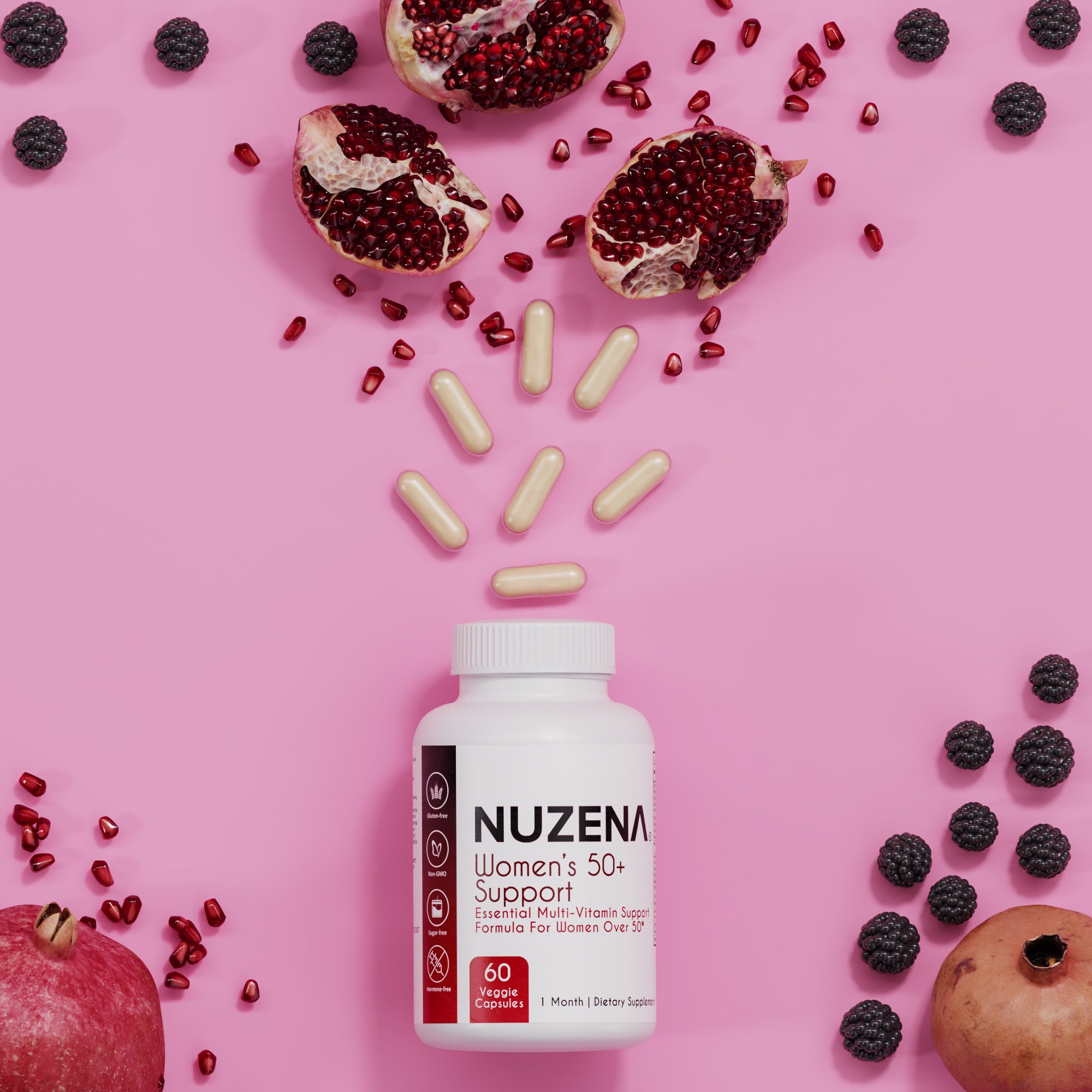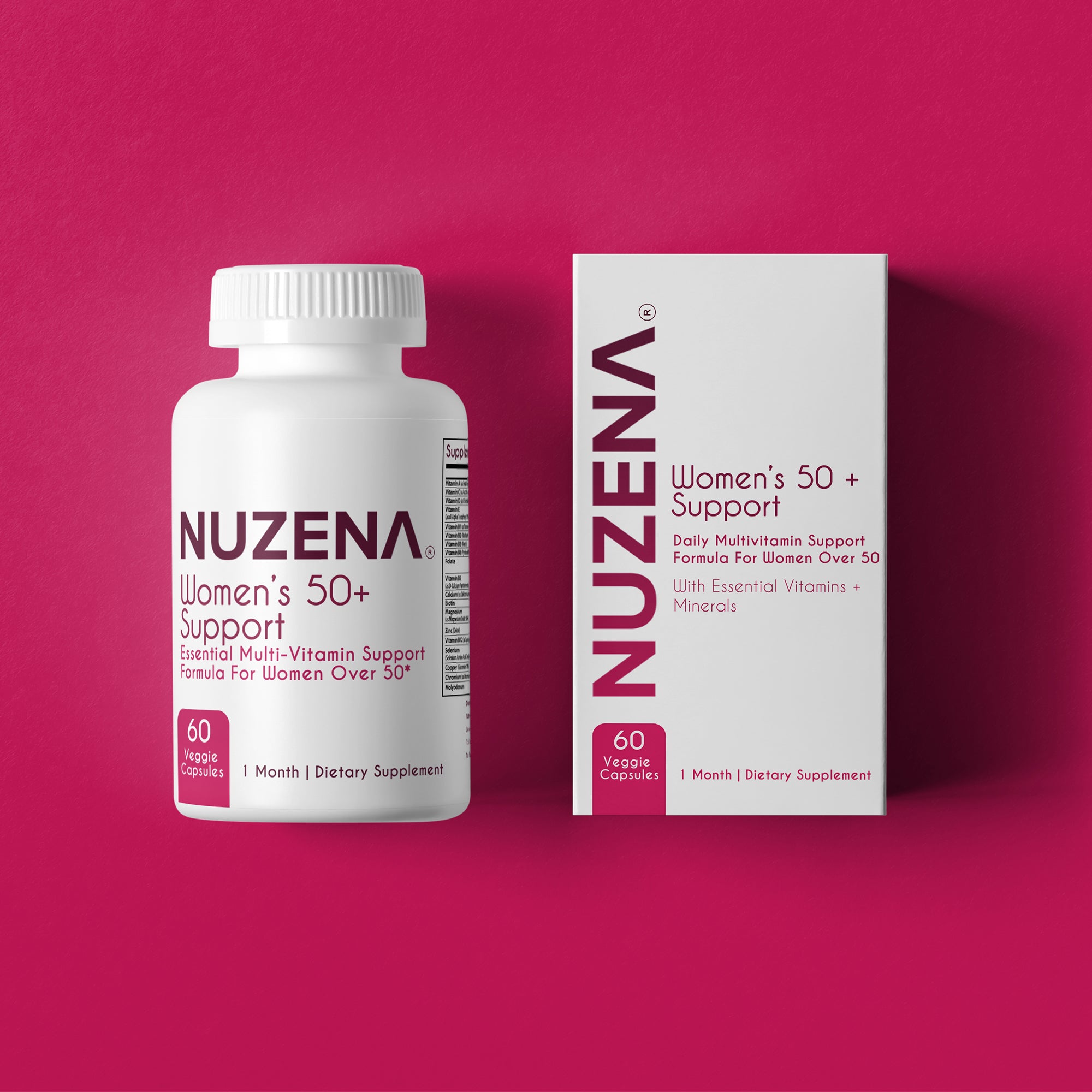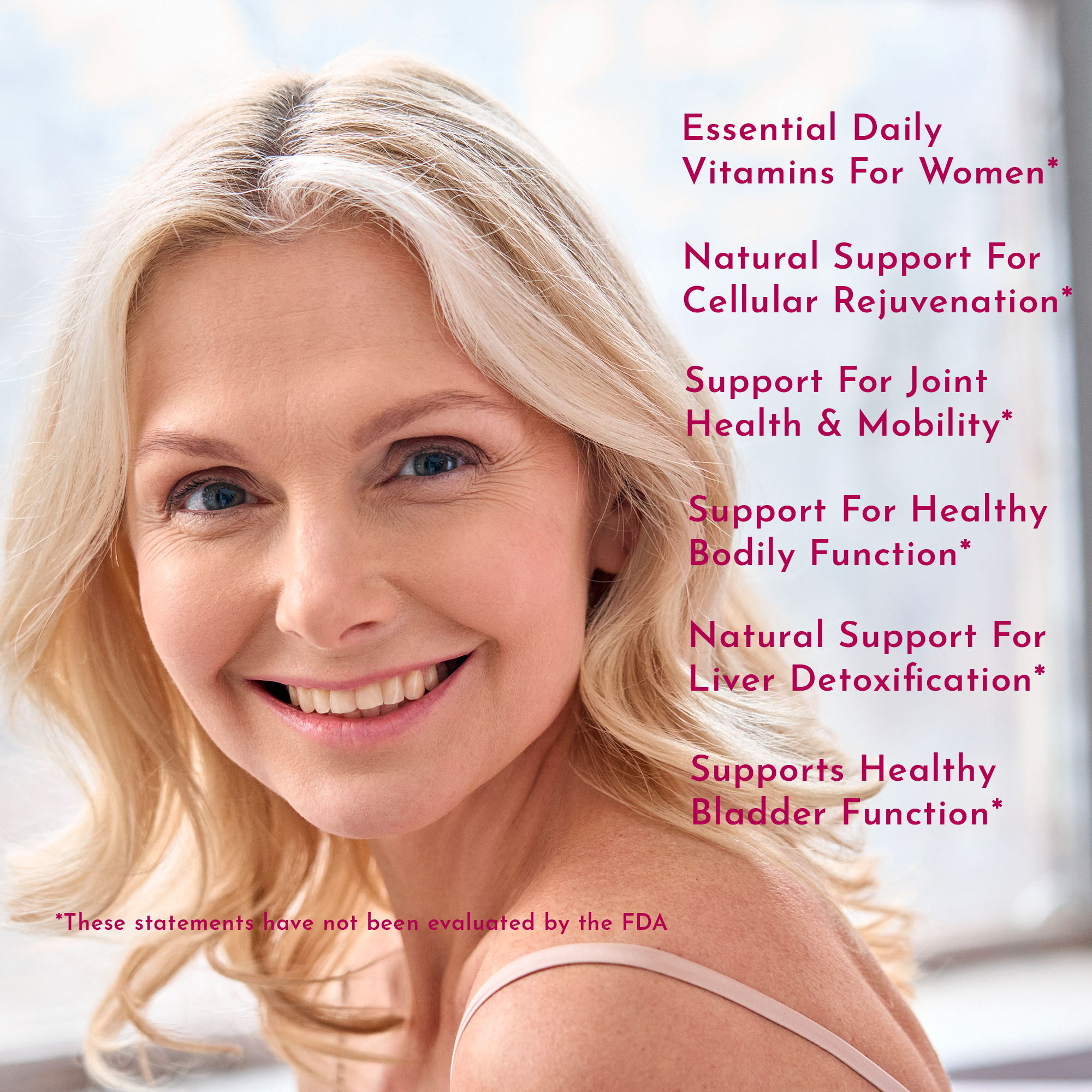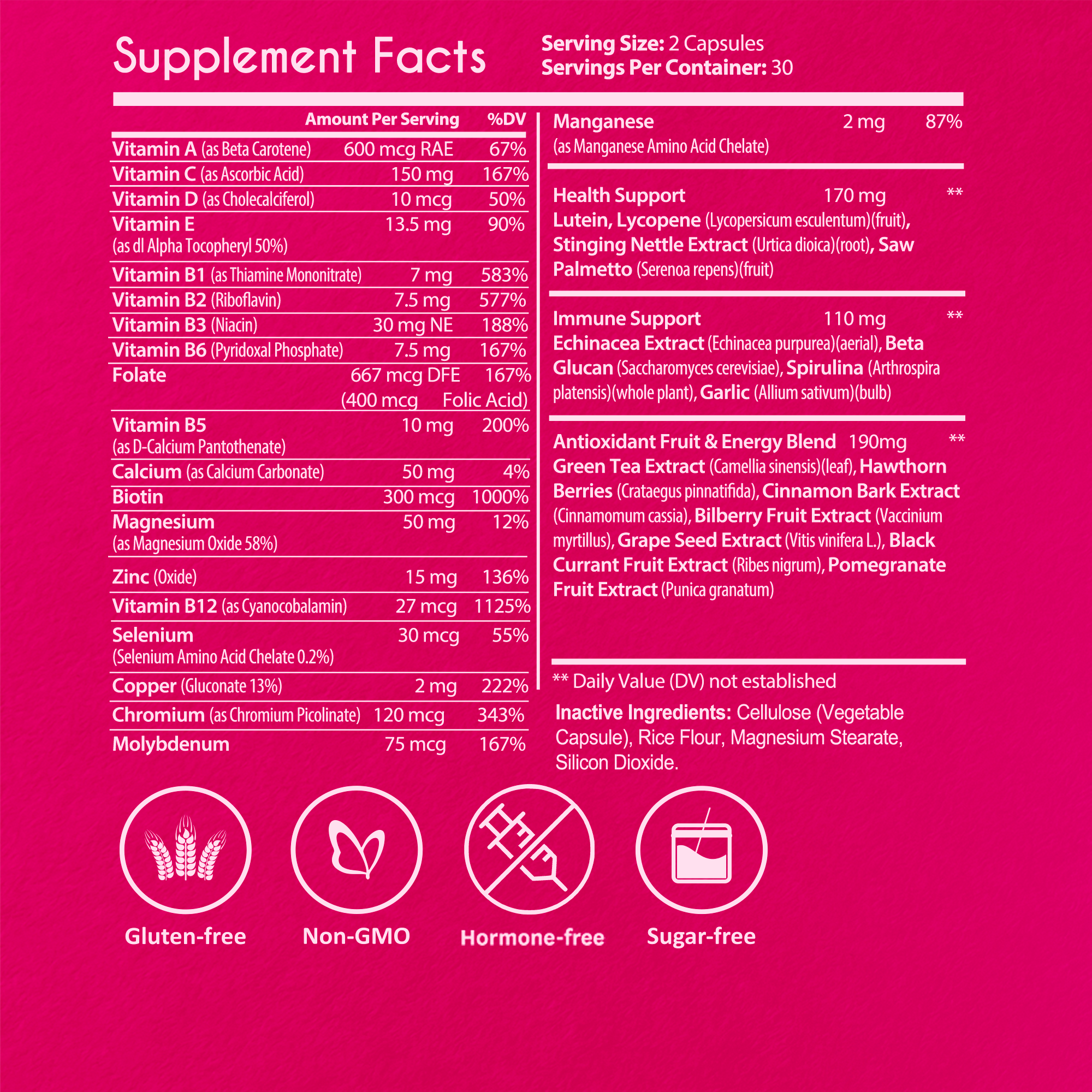 Women's 50+ Support
$45.00
"I truly believe that Women's 50+ has a positive impact on my health."
—Cecile P, Nuzena customer
All In One Supplement For Women
Nuzena Women's 50+ Support formula provides support for healthy bladder function, cellular rejuvenation, joint health and mobility, and provides natural support for healthy bodily function.  Developed by health care professionals, this formula is made with scientifically backed ingredients that provide essential daily vitamins for women.
TRY RISK FREE TODAY WITH A 30 DAY MONEY BACK GUARANTEE