Natural support for joint health, support for mental wellbeing, and support for skin health

Suitable for Men & Women
Optima Omega-3 + formula is made with ingredients suitable for both men & women
100% Drug-free
Made with pure and natural ingredients inside an FDA registered facility that adheres to GMP guidelines
The King Of Fish Oil Formulas
Optima Omega-3 + is a natural formula specifically designed by health professionals to provide optimal omega-3 support for your mental and physical wellbeing. Omega-3 fatty acids are widely considered to be an essential part of a healthy diet.
Omega-3 fatty acids are essential nutrients that are important in preventing and managing a number of health areas including heart disease. Omega-3 oil can also play a vital role in helping to promote joint health and also help with reducing inflammation.
Optima Omega-3 +
$35.00
✔️✔️ TRY RISK FREE TODAY WITH A 30 DAY MONEY BACK GUARANTEE ✔️✔️
What are the benefits of Omega-3?
Omega 3 oils are essential for mental and physiological benefits including joint health and mobility, regulating healthy cholesterol, and antioxidant support. With Optima Omega-3 + by Nuzena you can now get a full spectrum omega 3 oil complex including fish oil, DHA, and EPA.
Support for healthy joints & flexibility
Omega-3 essential oils may be able to increase the amount of calcium you're able to absorb from your gut, helping to improve the strength of your bones and the synthesis of bone collagen. This can have a positive effect on your joints and joint flexibility. Omega-3 Oils may also have anti-inflammatory properties, which can help to reduce the adverse effects of osteoarthritis and possibly reduce joint pain.
Support for mental wellbeing
Omega-3 oils can have many positive impacts on your mental wellbeing. Some research shows that people suffering from symptoms of depression and/or anxiety may see improvement after adding more omega-3 rich foods to their diet. Low levels of omega-3 can sometimes lead to problems with sleep due to its link to lower levels of the sleep-regulating hormone melatonin. Supplementing Omega-3 may help support a return to a regular sleep pattern.
Support for healthy vibrant skin
Omega-3 oil has a variety of benefits including support for healthy skin. A deficiency of EPA and DHA omega-3s may lead to adverse skin conditions such as eczema and psoriasis. Fish oil helps to nourish the skin with fats and vitamins that help the skin maintain a smooth, and elastic texture. There also exists some research that fish oil helps to prevent wrinkles and works against the aging process.
Nuzena Quality Certification
Nuzena Quality Certification
As part of Nuzena's commitment to formula quality and transparency, we have now developed our own quality certification tracker so you can now see the ingredient quality testing results of each batch of our products in real-time.
View Real Time Report
Introducing
Resveratrol Rapid +

Resveratrol Rapid + is a natural formula that has been specifically designed by health professionals to provide natural antioxidant and anti-inflammatory support for helping to lower blood pressure, support healthy blood sugar levels, and promote longevity.

Resveratrol is a plant compound that acts as an antioxidant and has several health benefits including protecting brain function, supporting anti-aging, supporting healthy blood sugar levels, and lowering blood pressure. Resveratrol is commonly concentrated in the skins and seeds of grapes and berries. These parts of the grape are included in the fermentation of red wine, hence its particularly high concentration of resveratrol.

Take a look at some of the benefits below.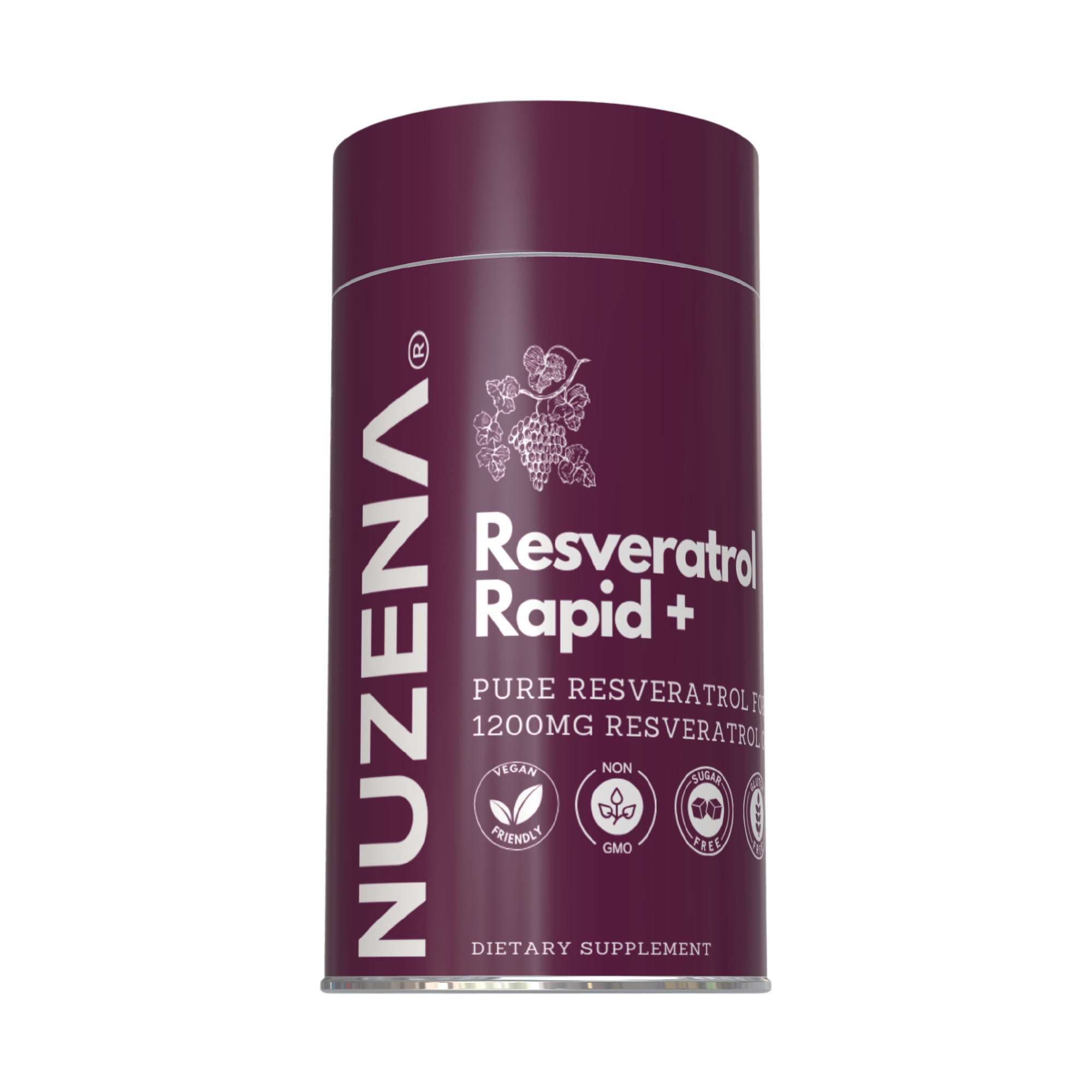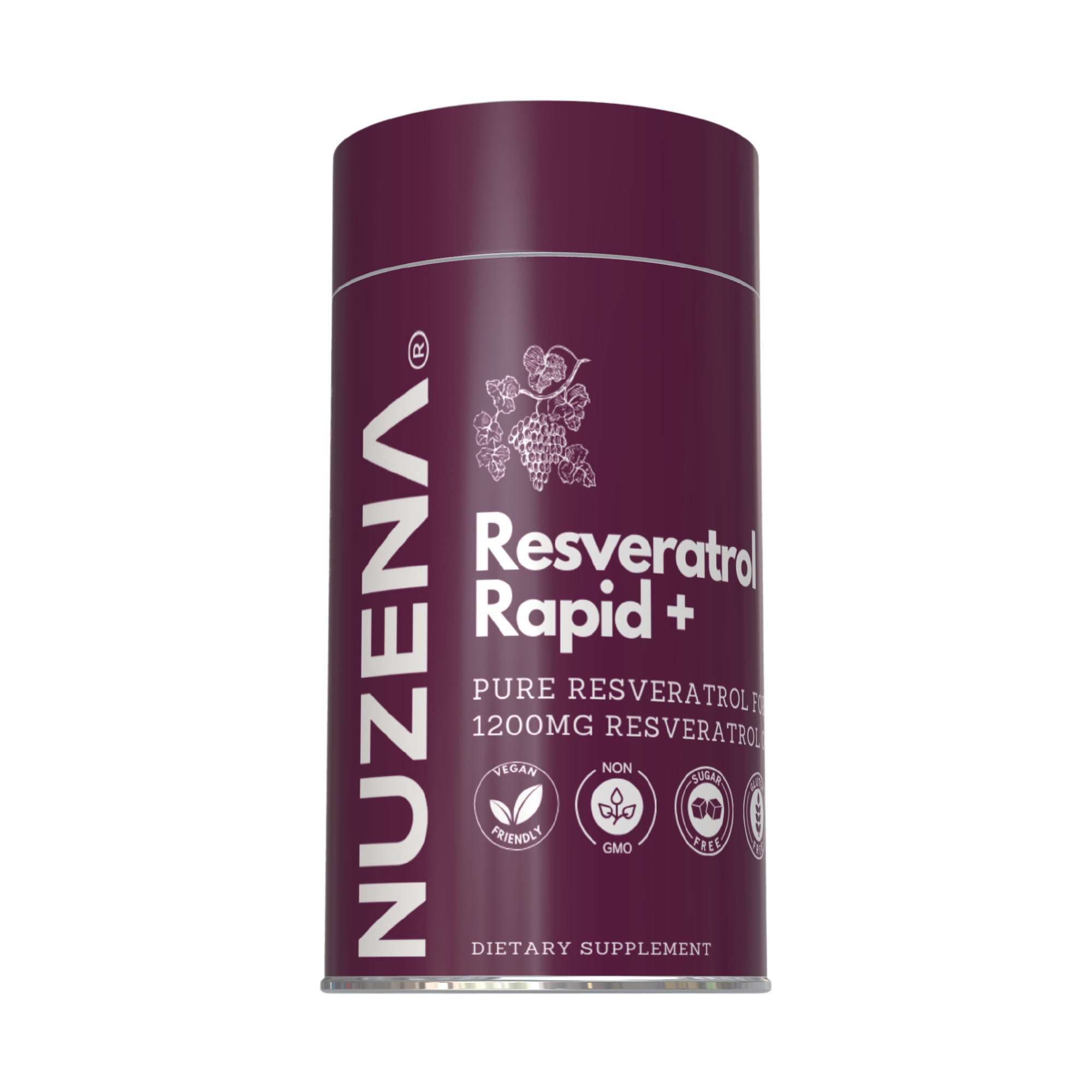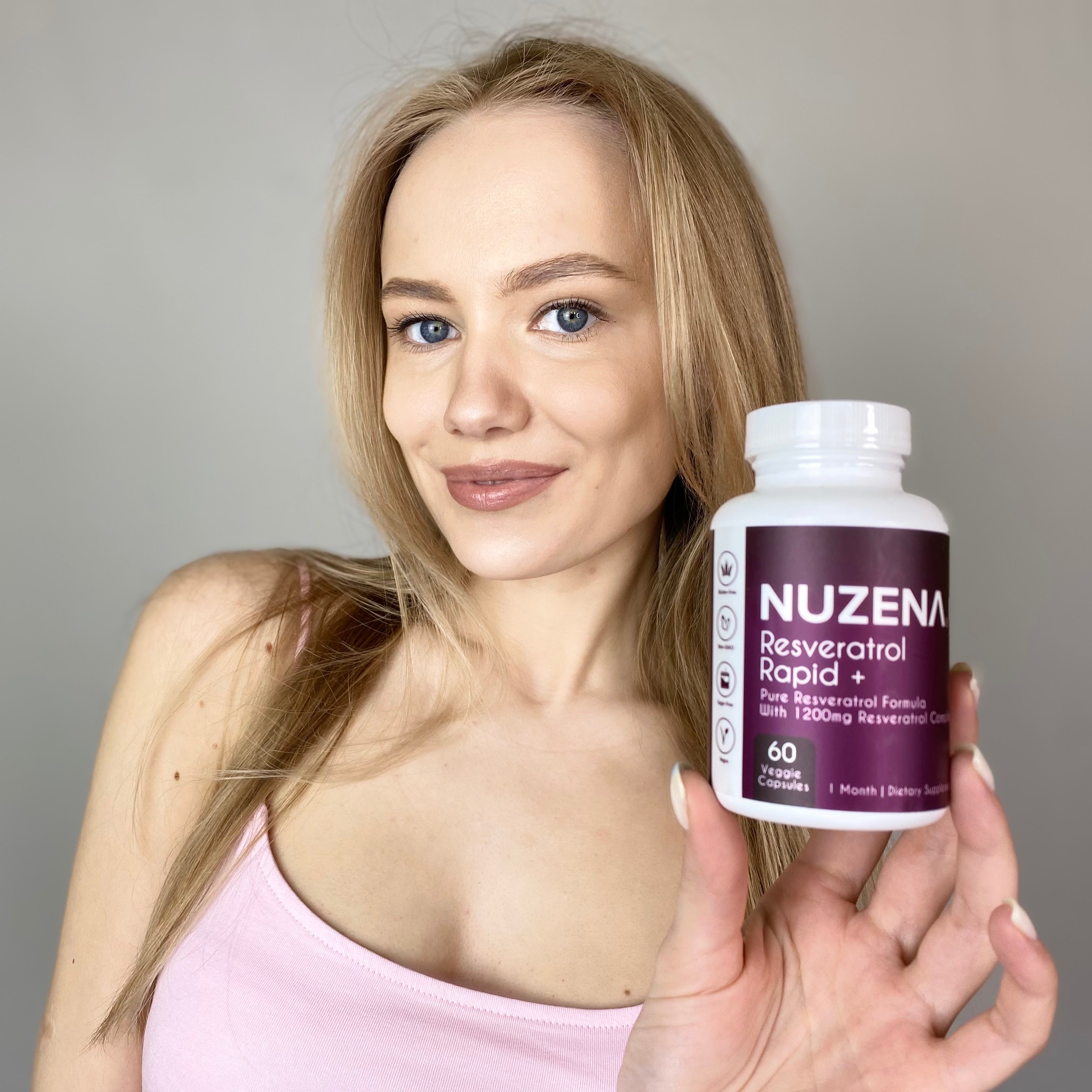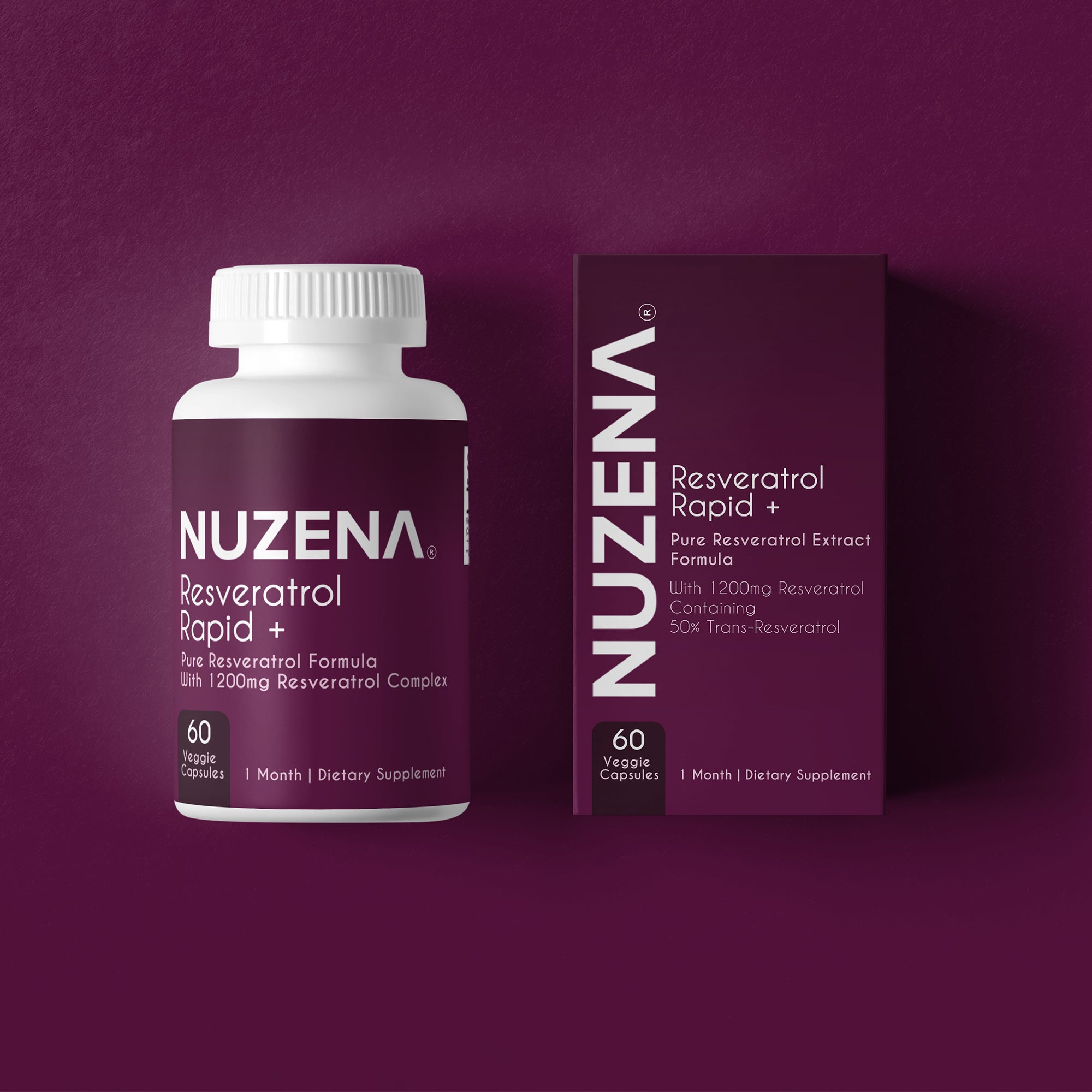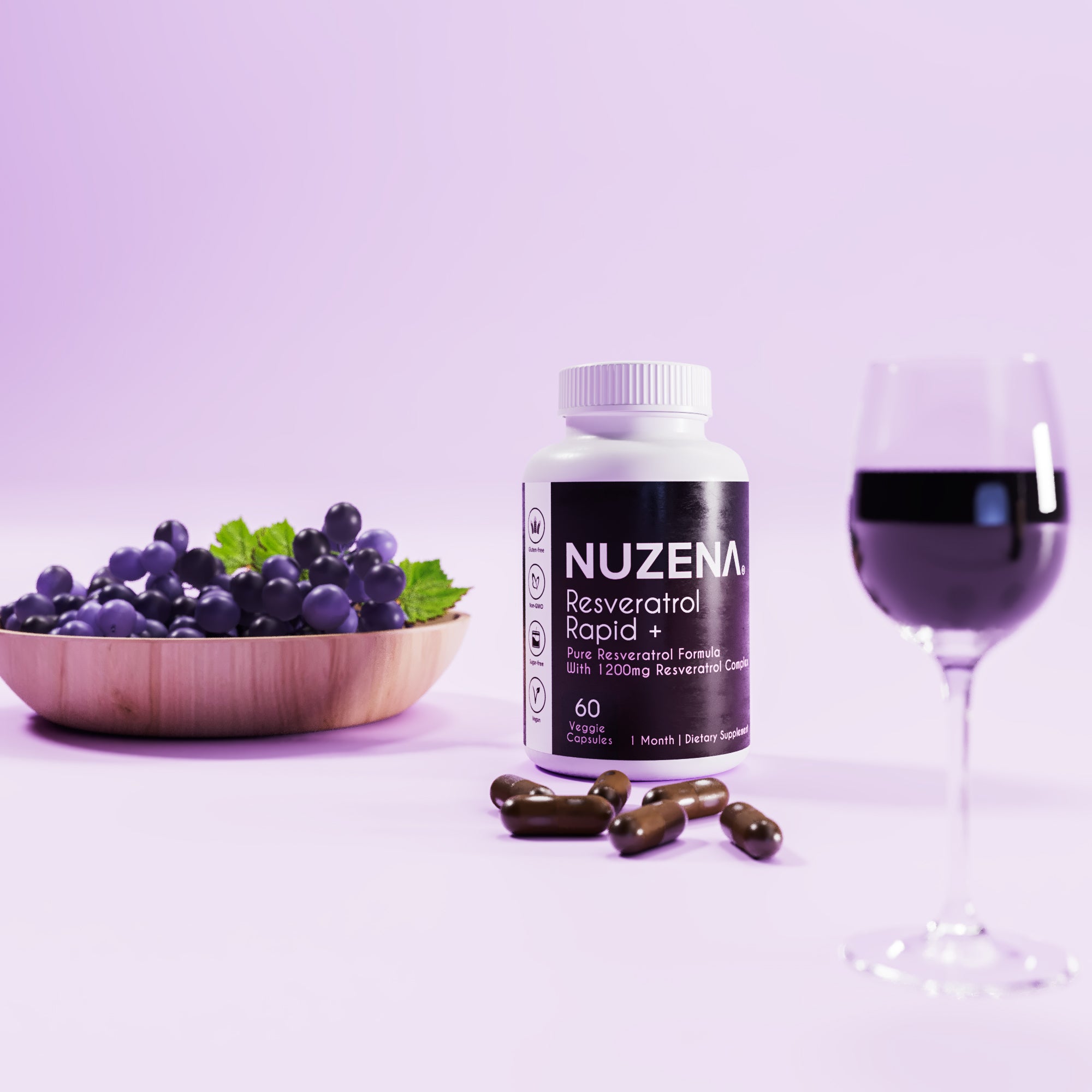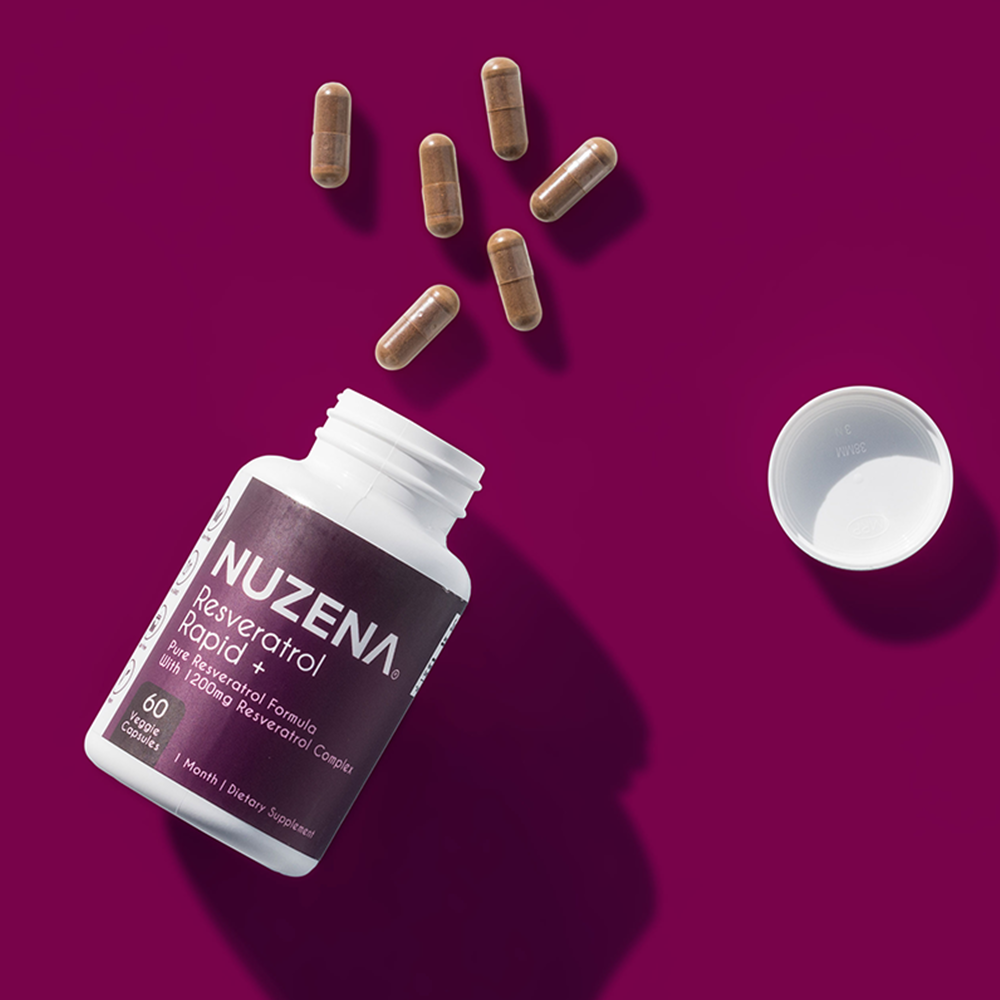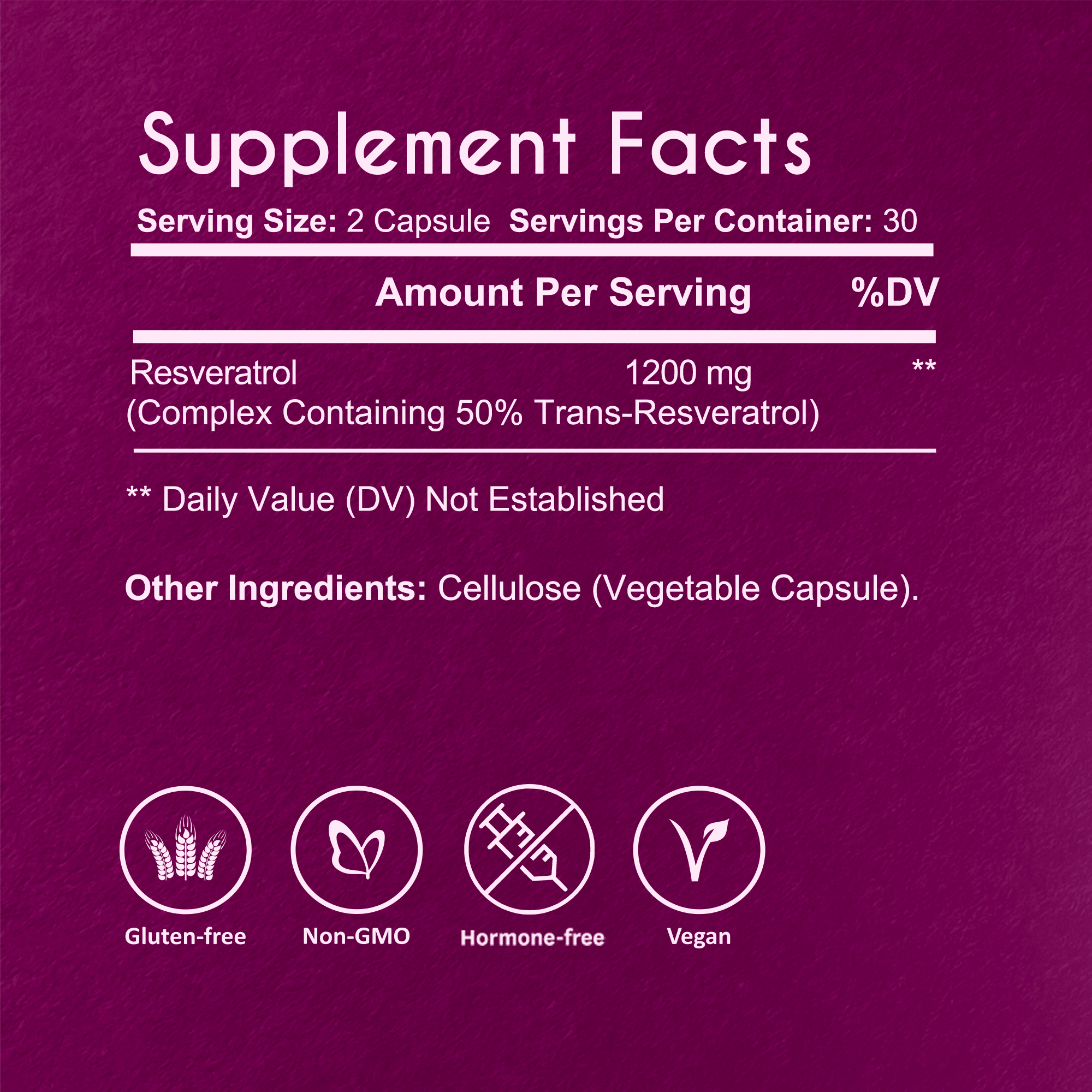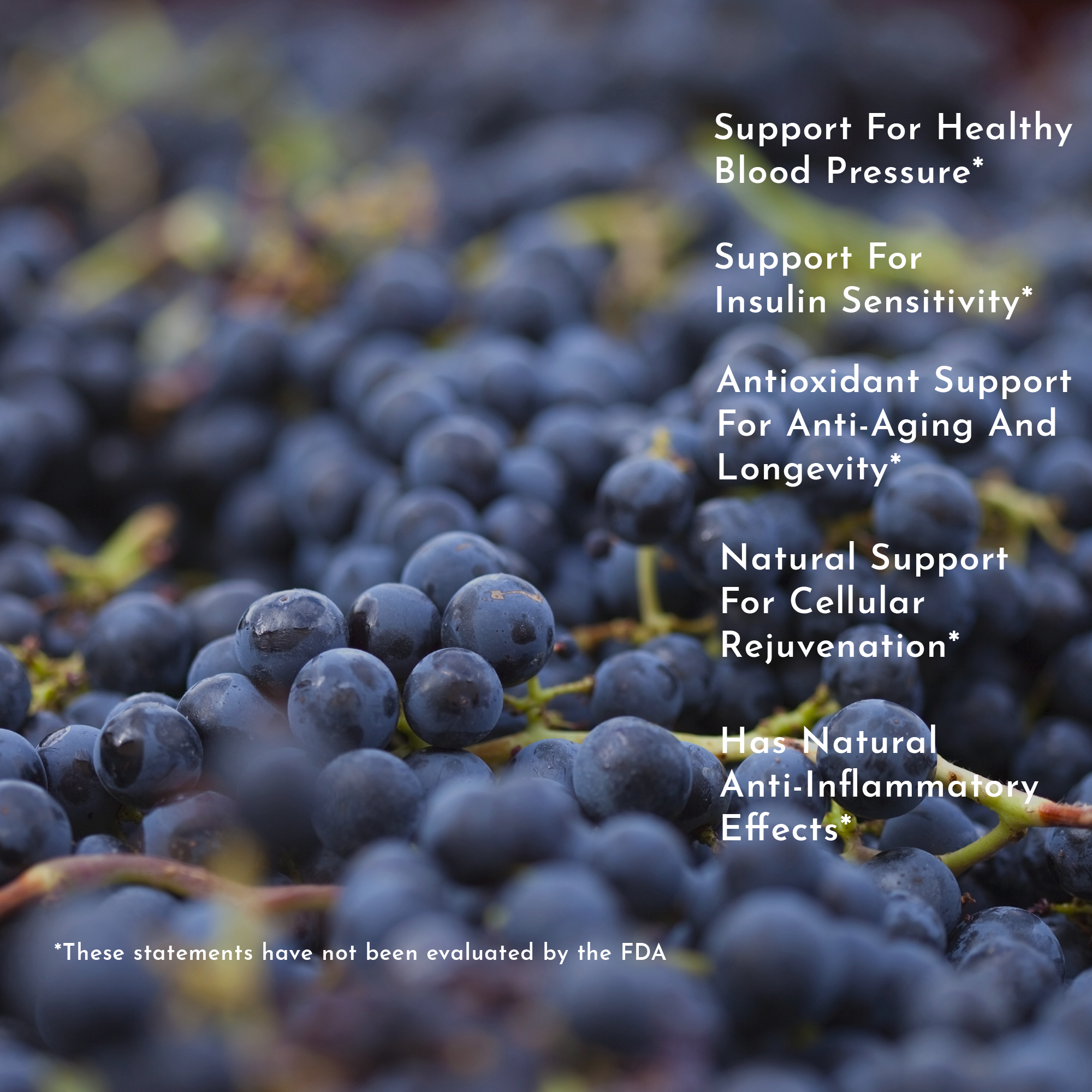 $45.00
Backed by scientific research
The ingredients used in our formulas are all backed up by scientific research by health professionals and institutions. Take a look at what some of the worlds most reputable sources have to say.
Published by Mayo Clinic
"Omega-3 fatty acids are a type of unsaturated fatty acid that may reduce inflammation throughout the body. Inflammation in the body can damage your blood vessels and lead to heart disease and strokes."

More Info
Published by Havard Medical School
"Omega-3's are an integral part of cell membranes throughout the body and affect the function of the cell receptors in these membranes. They provide the starting point for making hormones that regulate blood clotting, contraction and relaxation of artery walls, and inflammation."

More Info

Published by NDNR
""Multiple recent systematic reviews and meta-analyses compiled clinical evidence and made strong positive recommendations for supplementation with EPA-rich omega-3-fatty acids for depressive symptoms."

More Info

Why Nuzena?
A few reasons why our customers love us.
Clinically Proven Ingredients
Free Personal Health Specialist Included
Free-Shipping Over $50
Simple & Easy Returns
Made With Natural Ingredients
Non-GMO Formulas
Gluten-Free Formulas
Pure & Efficient Extracts
Sustainably Sourced
Made In An FDA Registered Facility
Product reviews
See what our customers have to say.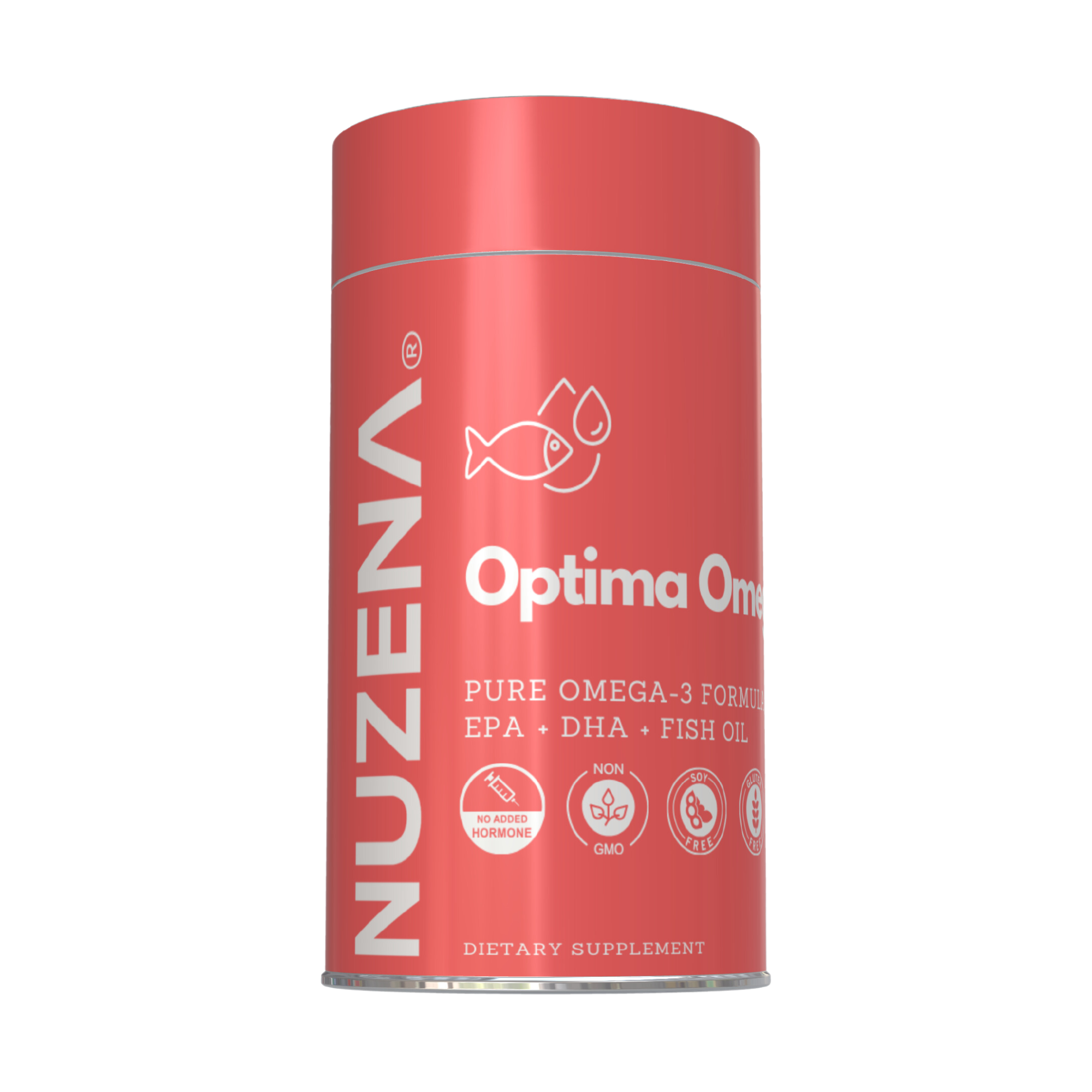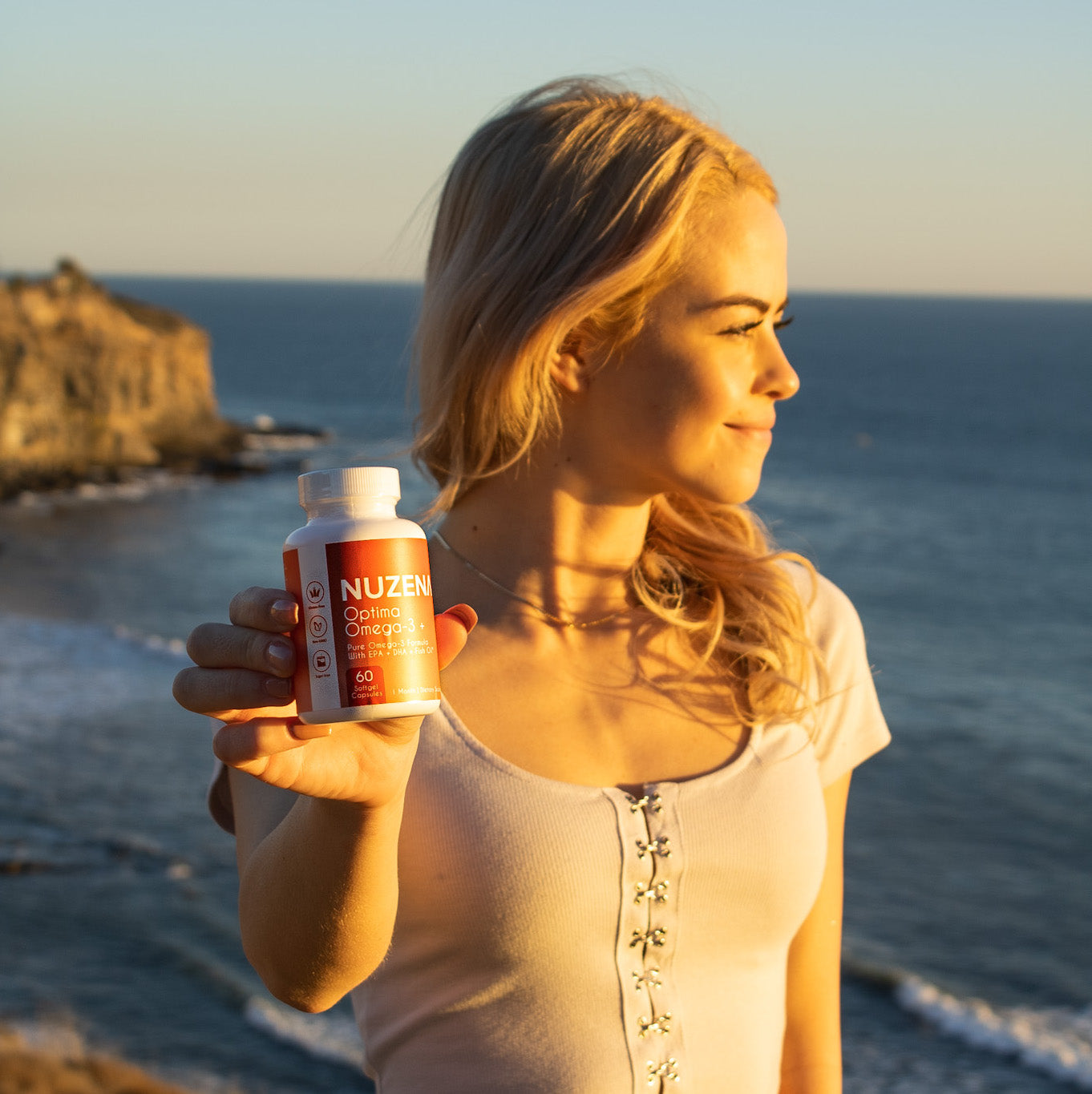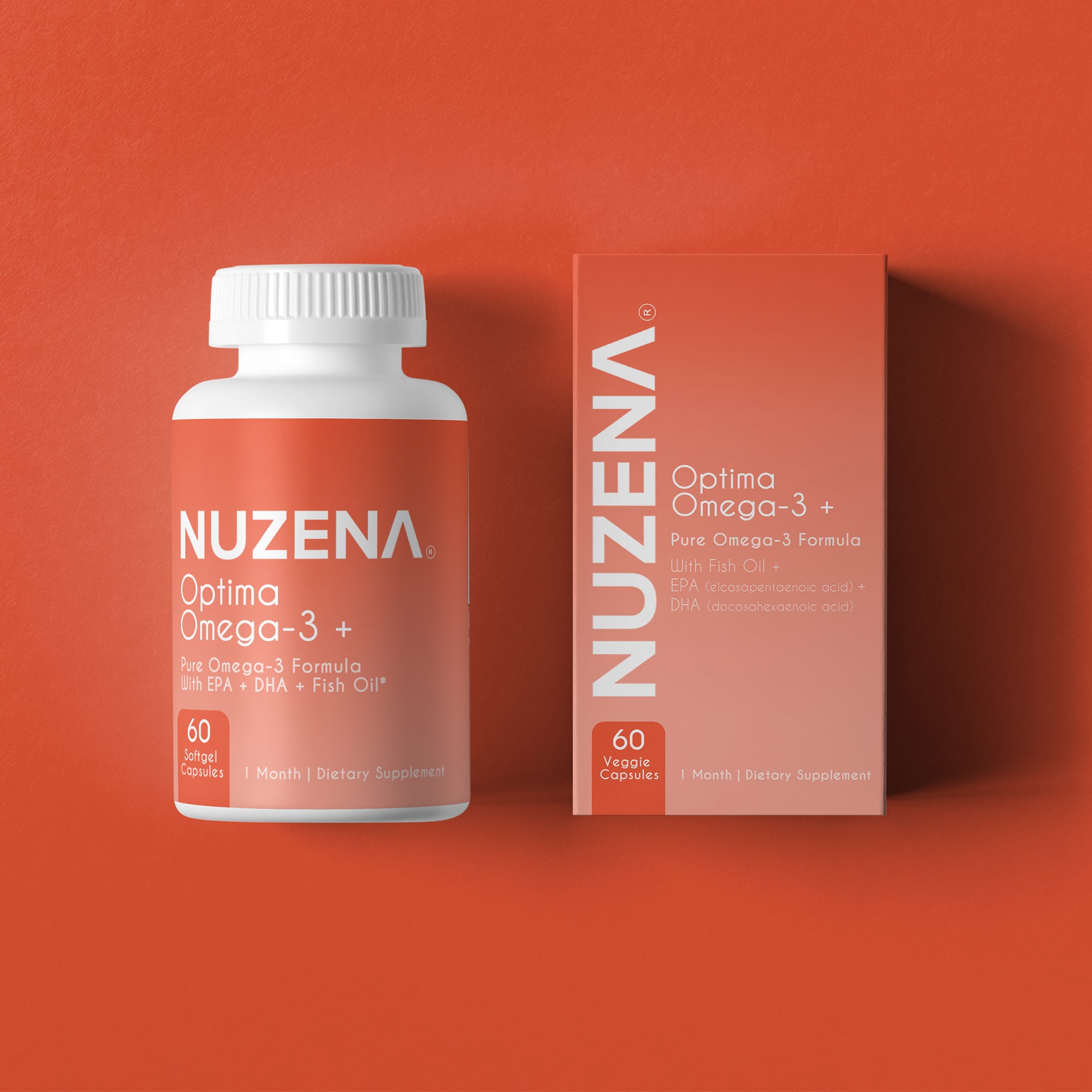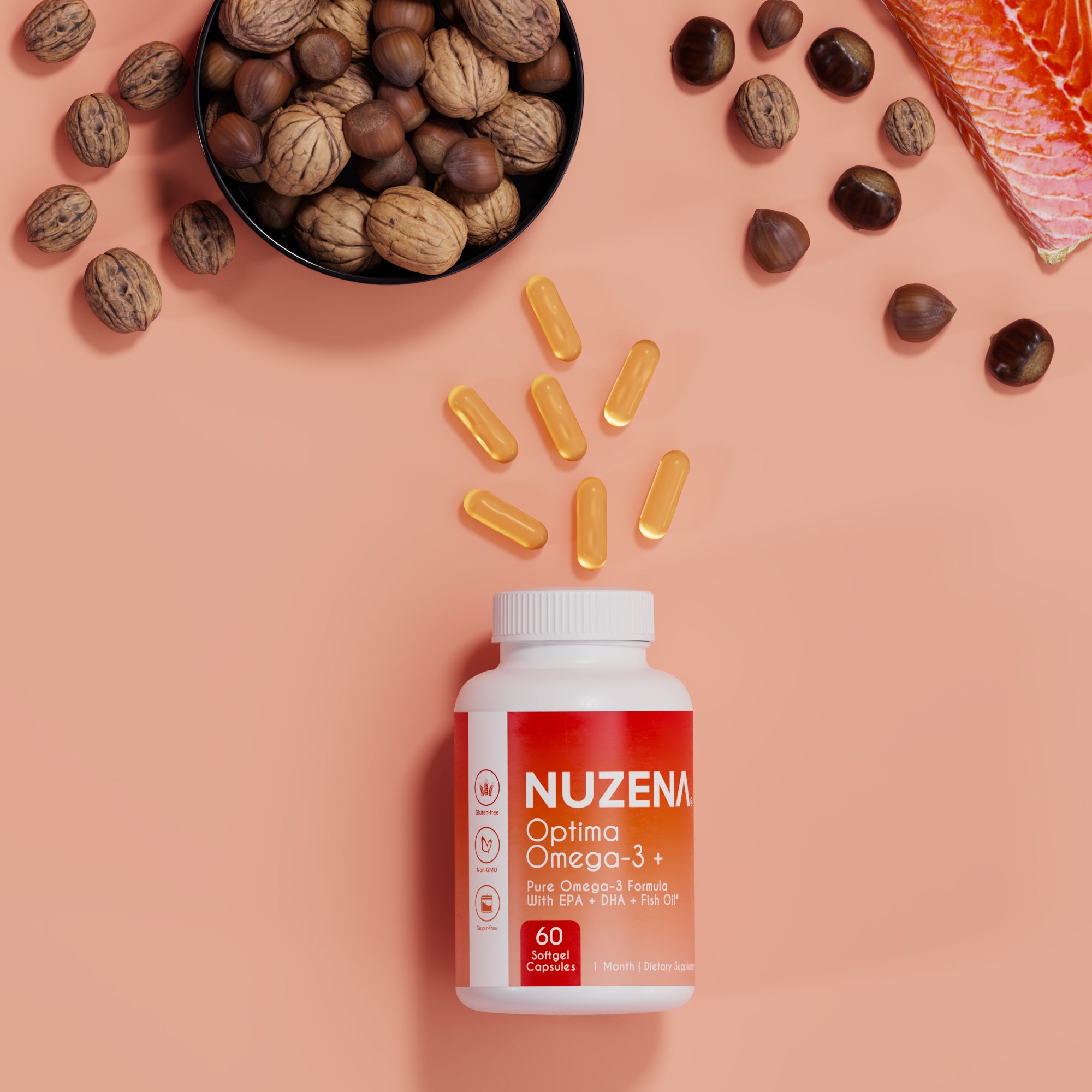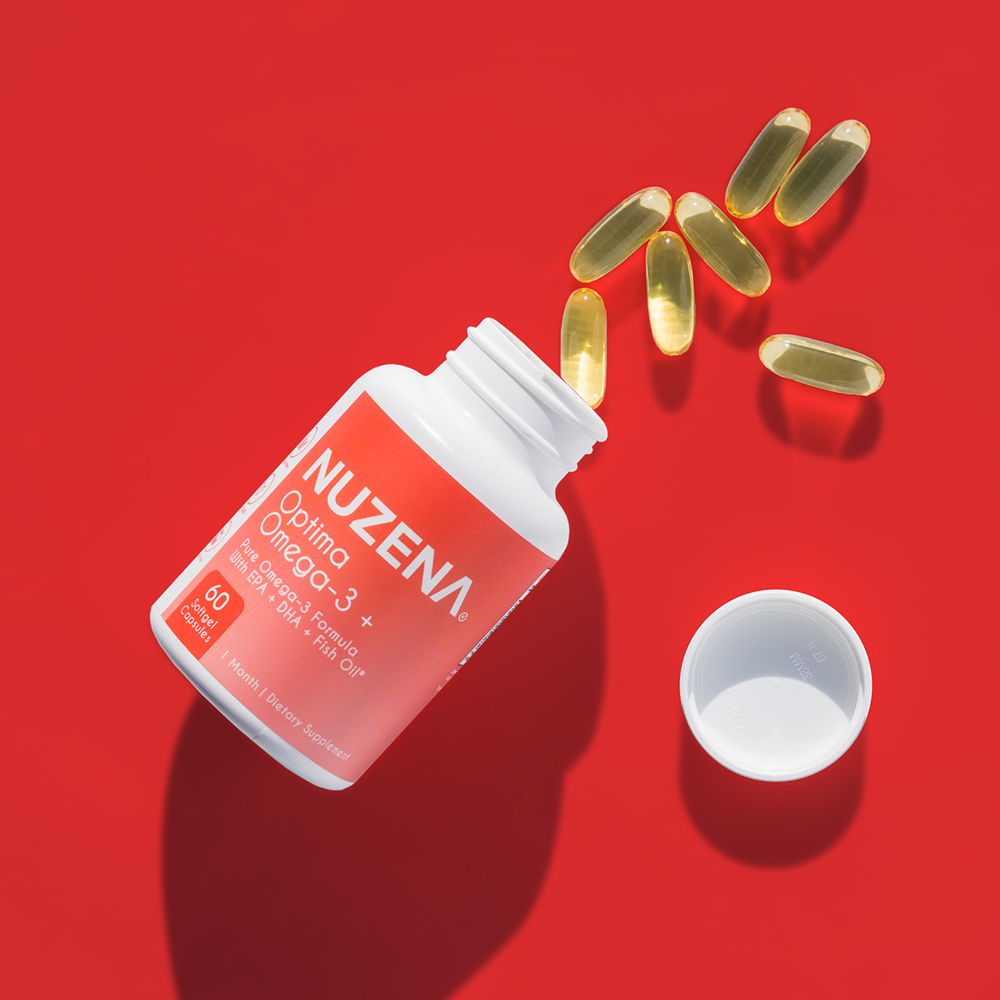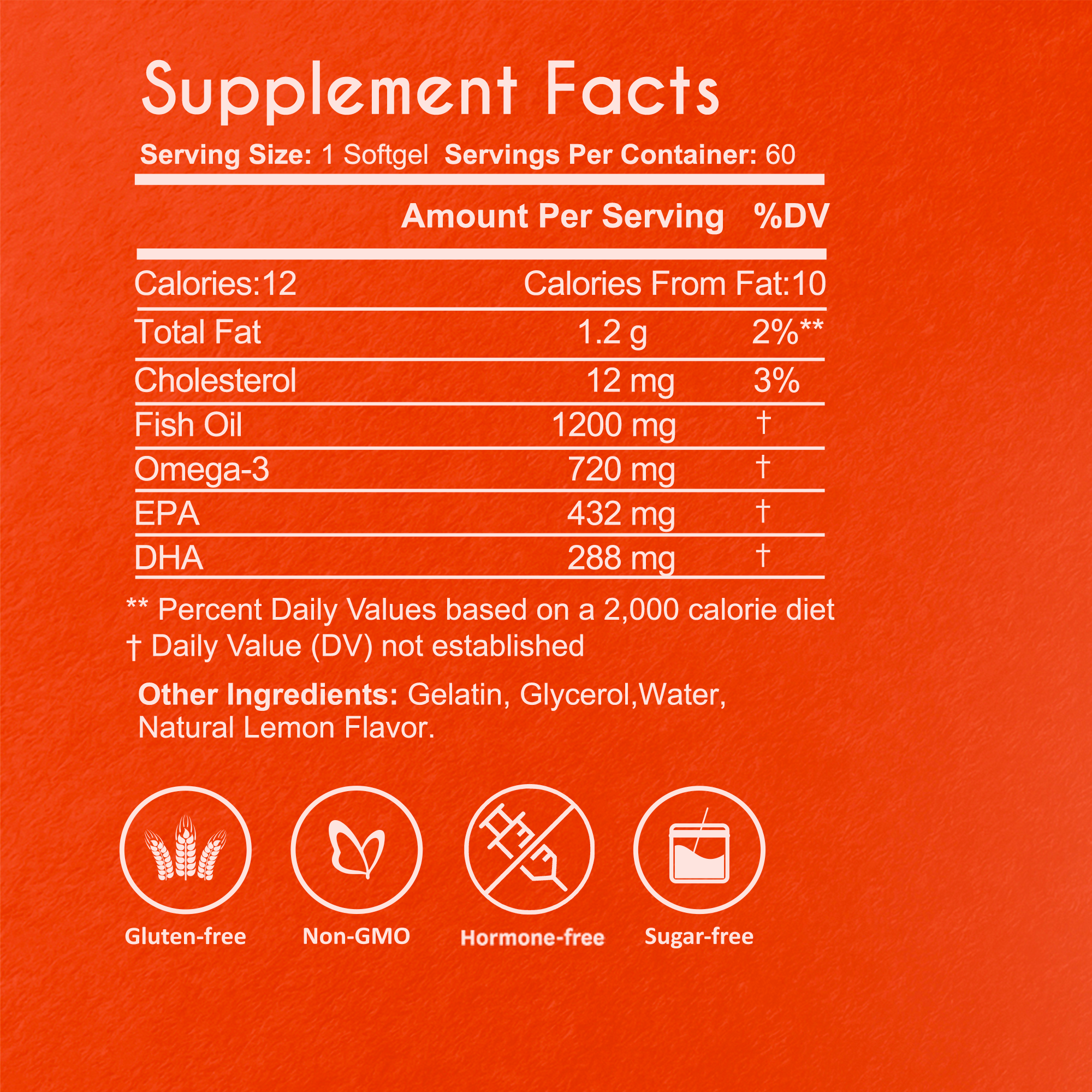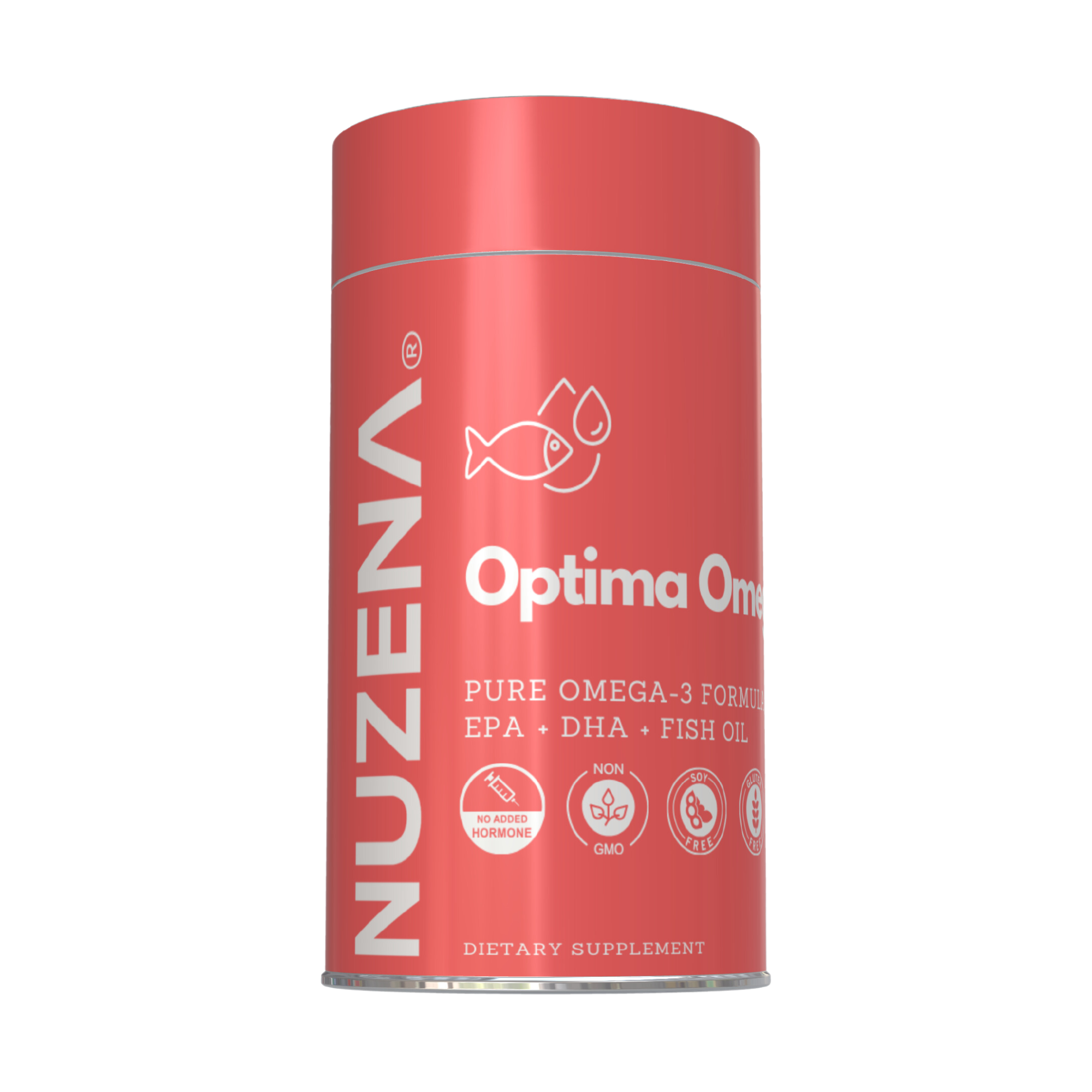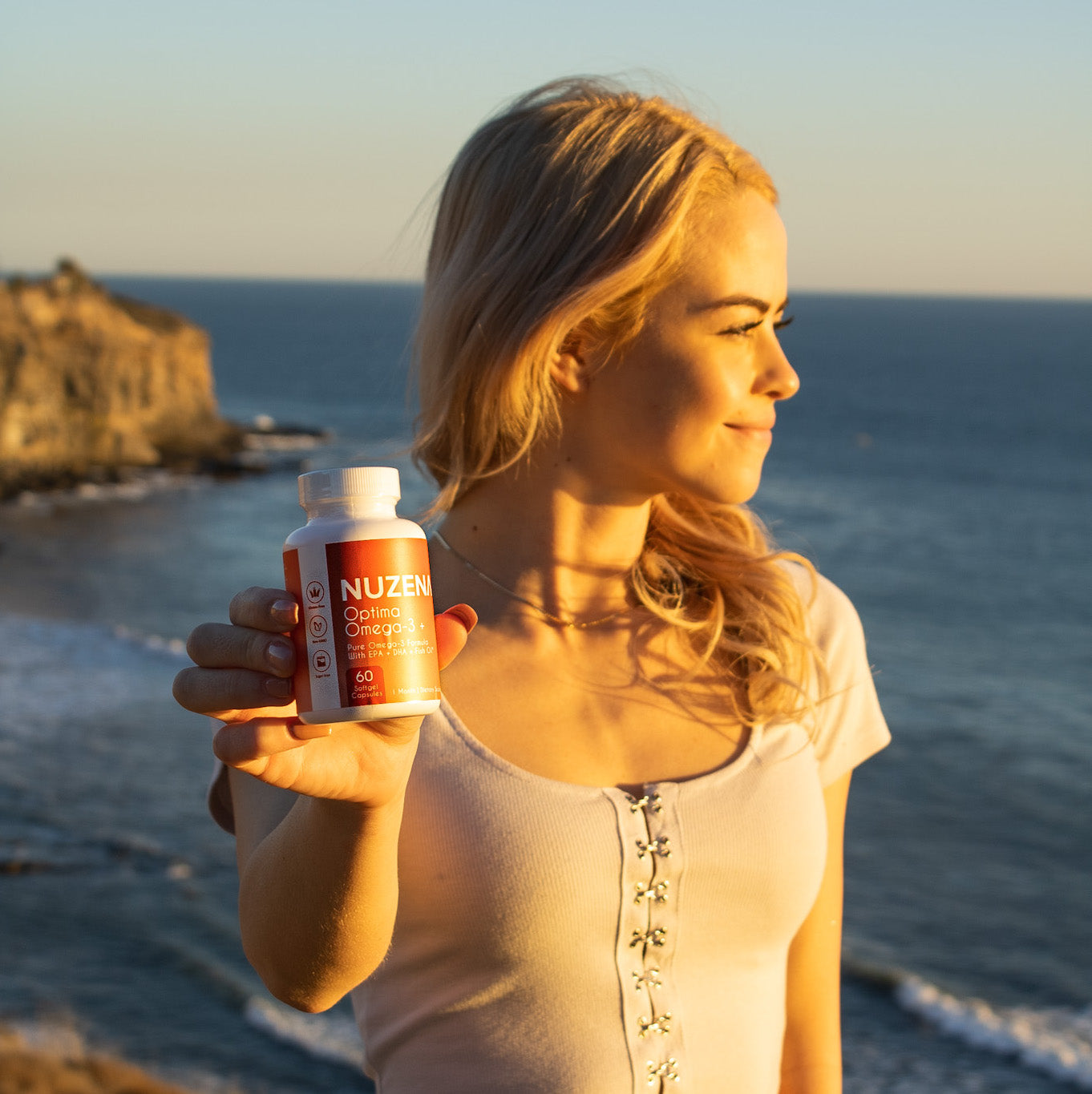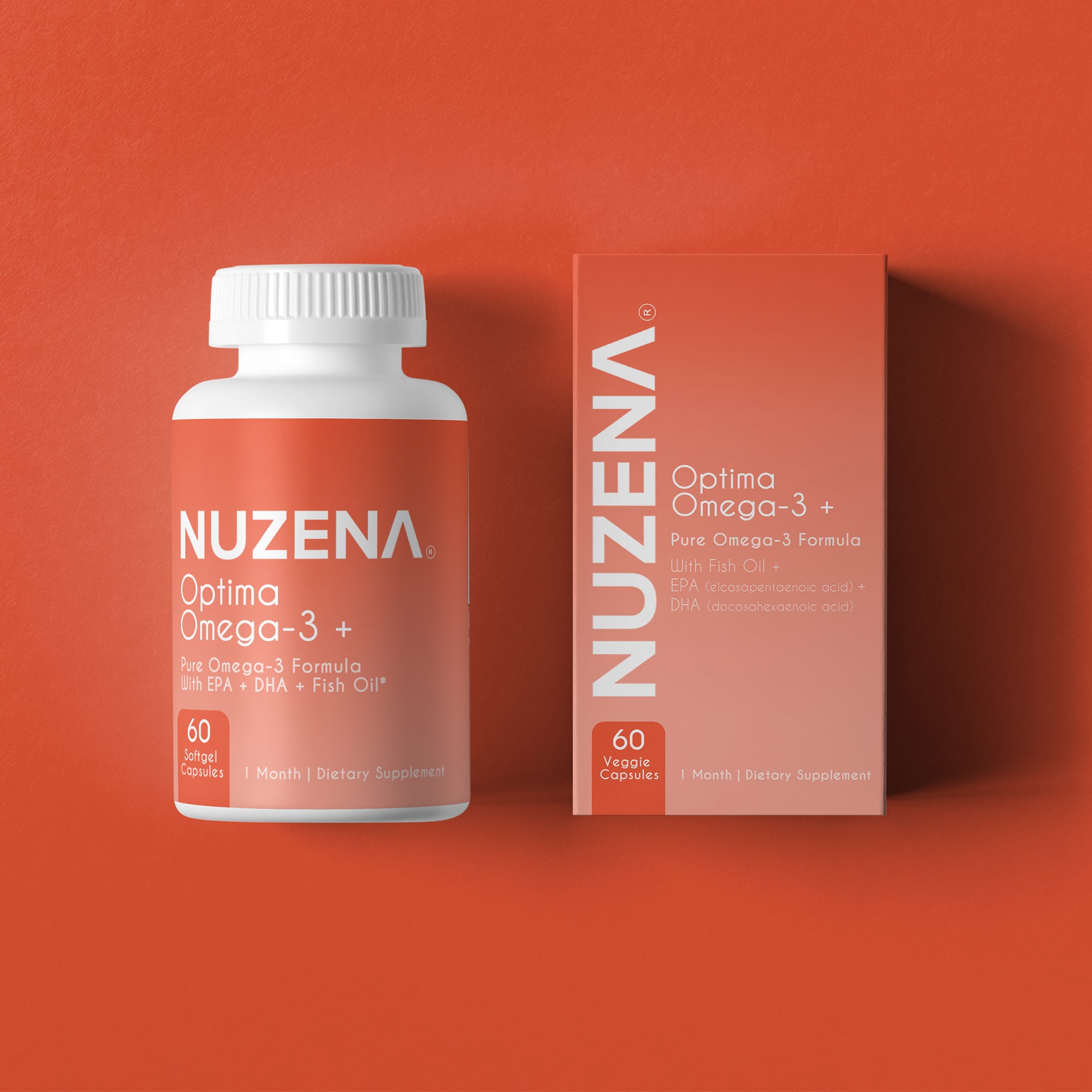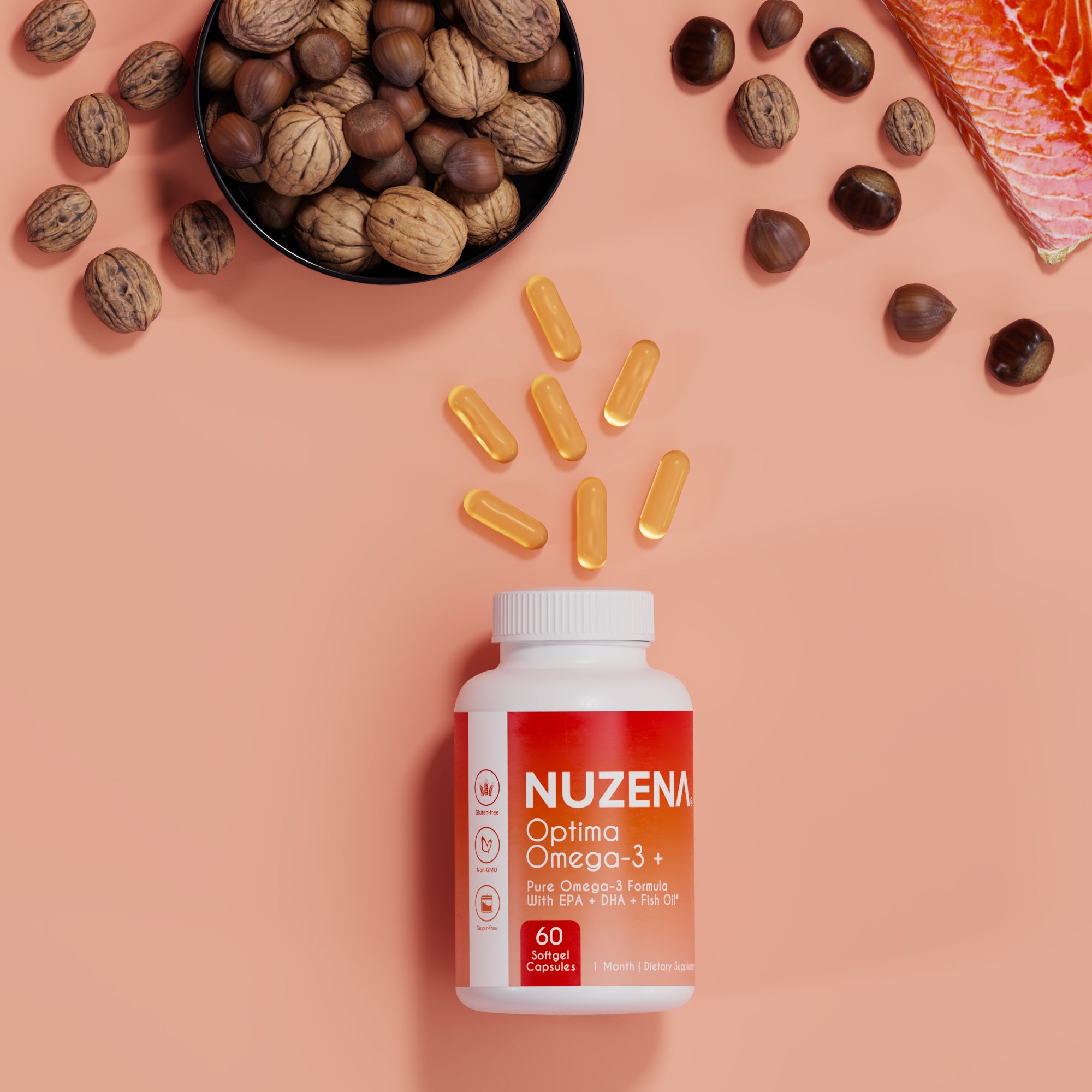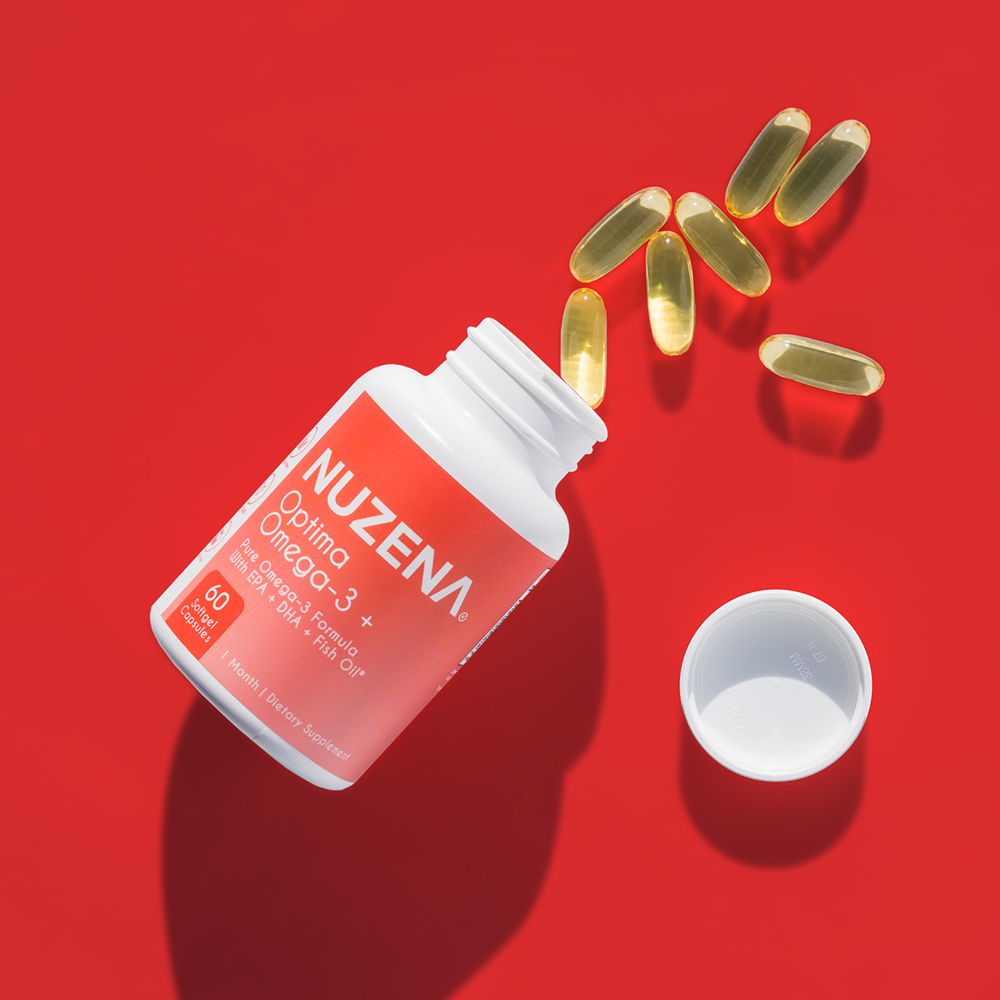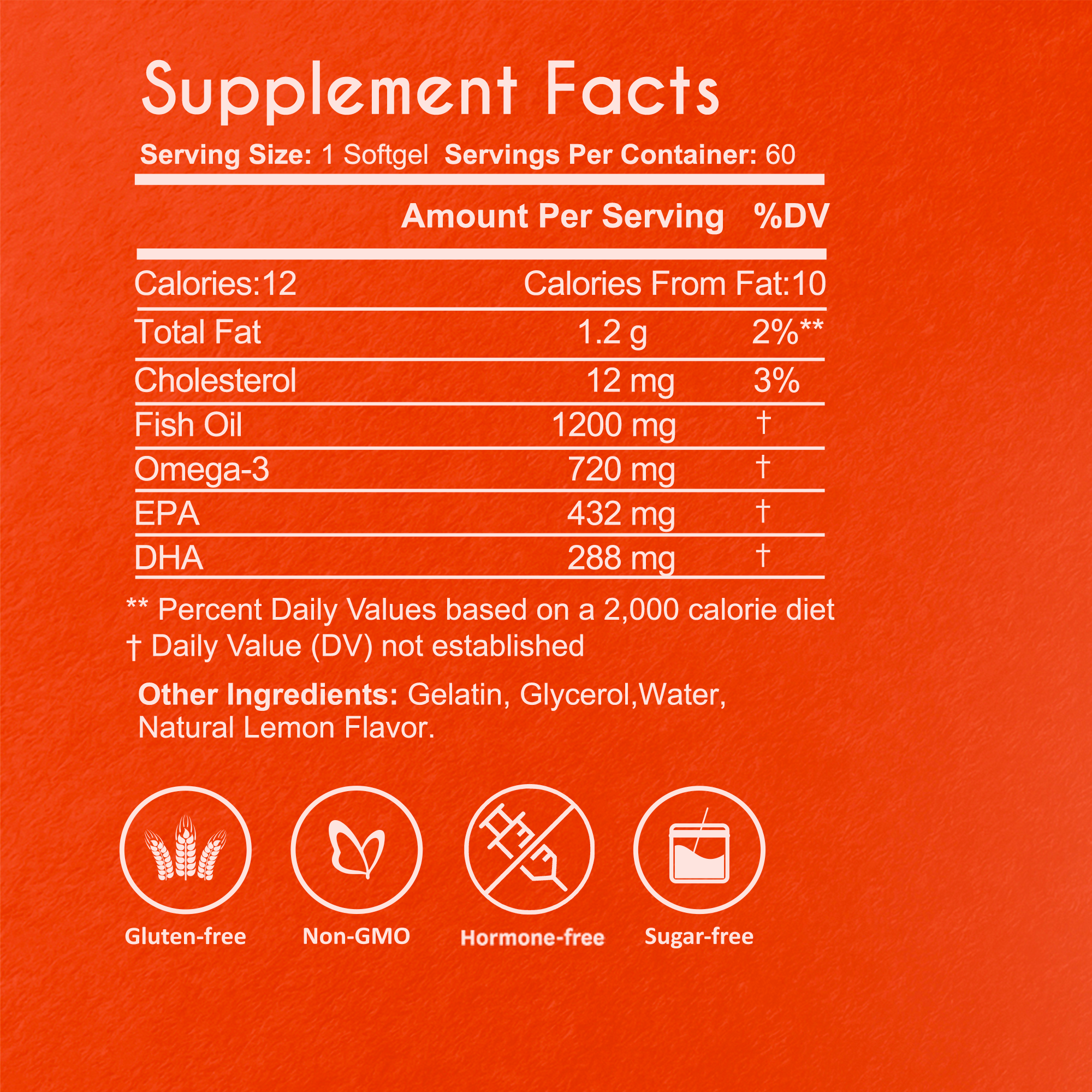 Optima Omega-3 +
$35.00
"I have tried many Omega-3 supplement formulas and rank Nuzena number one!"
—William W, Nuzena customer
Benefit From The King Of Fish Oil Supplements
Nuzena Optima Omega-3 + formula provides natural support for joint health, support for mental well-being, and support for skin health. Developed by healthcare professionals, this formula is made with scientifically backed ingredients that help provide support for mental and physical wellbeing.  
TRY RISK FREE TODAY WITH A 30 DAY MONEY BACK GUARANTEE