Natural prostate health support, provide essential daily vitamins for men, support for cellular rejuvenation, natural support for liver detoxification.

Specifically Designed for Men
Men's 50+ Support ingredients provide essential vitamins for men 50 years old and older
100% Drug-free
Made with pure and natural ingredients inside an FDA registered facility that adheres to GMP guidelines
Men's 50+ super blend made to naturally optimize your overall health
Strengthen your body and mobility to take on each day with confidence. Receive all the essential vitamins and minerals that your body needs. Add Men's 50+ Support to your daily routine and reclaim the best version of yourself.
Men's 50+ Support Proprietary Blend
(802mg)
Epimedium
(Epimedium Sagittatum)
The Epimedium species of plant has been used for erectile dysfunction in traditional Chinese medicine for centuries. Horny goat weed has become increasingly popular as an aphrodisiac. Studies have shown significant results for not only erectile dysfunction but the potential to treat nerve damage as well.
Supporting Ingredients
Vitamin A (as Beta-Carotene) 50 mcg RAE

Vitamin B1(as Thiamine Mononitrate)1.25 mg

Vitamin B3 (as Niacin)1 mg NE

Vitamin B6 (as Pyridoxine HCL) 3.8 mg

Vitamin B12 (as D-Calcium Pantothenate) 2.5 mg

Zinc (as Zinc oxide) 26 mg

L-Arginine (Base) 100 mcg

L-Tyrosine 100 mcg

BioPerine 500mcg
Men's 50+ Support
$45.00
✔️✔️ TRY RISK FREE TODAY WITH A 30 DAY MONEY BACK GUARANTEE ✔️✔️
What are the benefits you ask?
Scientifically researched ingredients found in this Men's 50+ formula may help to give you the natural support you need to promote your strength and mobility as well as your prostate health and libido. This blend will also provide antioxidants and anti-inflammatory properties helping your immune system and your overall health.
Support for joint health & mobility*
Men's 50+ Support is a multivitamin specifically designed to provide essential vitamins for men above the age of 50. Perfect supplement for a man who enjoys physical activity and is conscious of protecting joint and mobility health. Osteoarthritis and rheumatoid arthritis are conditions that become more common the older we get. Eating well with exercise while supplementing the vitamins and minerals is your best bet in preventing severe arthritis issues.
Natural prostate health support*
The Men's 50 + Multivitamin proprietary blend is mainly crafted of natural extract from plants and roots that have been scientifically shown to help with men's 50+ health. This section of the blend promotes a healthy prostate and may help with libido. Studies show this blend may help boost your immune system and give you natural energy throughout the day.
Essential Vitamins and Minerals*
Men 50 years of age and older are at a much higher risk for a nutrient deficiency for various reasons. While following a healthy diet will always be the best way to get all the vitamins and minerals that the body needs, a multivitamin such as Men's 50+ Support is ideal for filling in the gaps. For example, more than 90% of Americans get less than the estimated requirement of Vitamin D and Vitamin E from food sources alone. A supplement will also improve the likelihood of absorption of vitamins such as Vitamin B12.
Nuzena Quality Certification
As part of Nuzena's commitment to formula quality and transparency, we have now developed our own quality certification tracker so you can now see the ingredient quality testing results of each batch of our products in real-time.
View Real Time Report
Introducing
Resveratrol Rapid +

Resveratrol Rapid + is a natural formula that has been specifically designed by health professionals to provide natural antioxidant and anti-inflammatory support for helping to lower blood pressure, support healthy blood sugar levels, and promote longevity.

Resveratrol is a plant compound that acts as an antioxidant and has several health benefits including protecting brain function, supporting anti-aging, supporting healthy blood sugar levels, and lowering blood pressure. Resveratrol is commonly concentrated in the skins and seeds of grapes and berries. These parts of the grape are included in the fermentation of red wine, hence its particularly high concentration of resveratrol.

Take a look at some of the benefits below.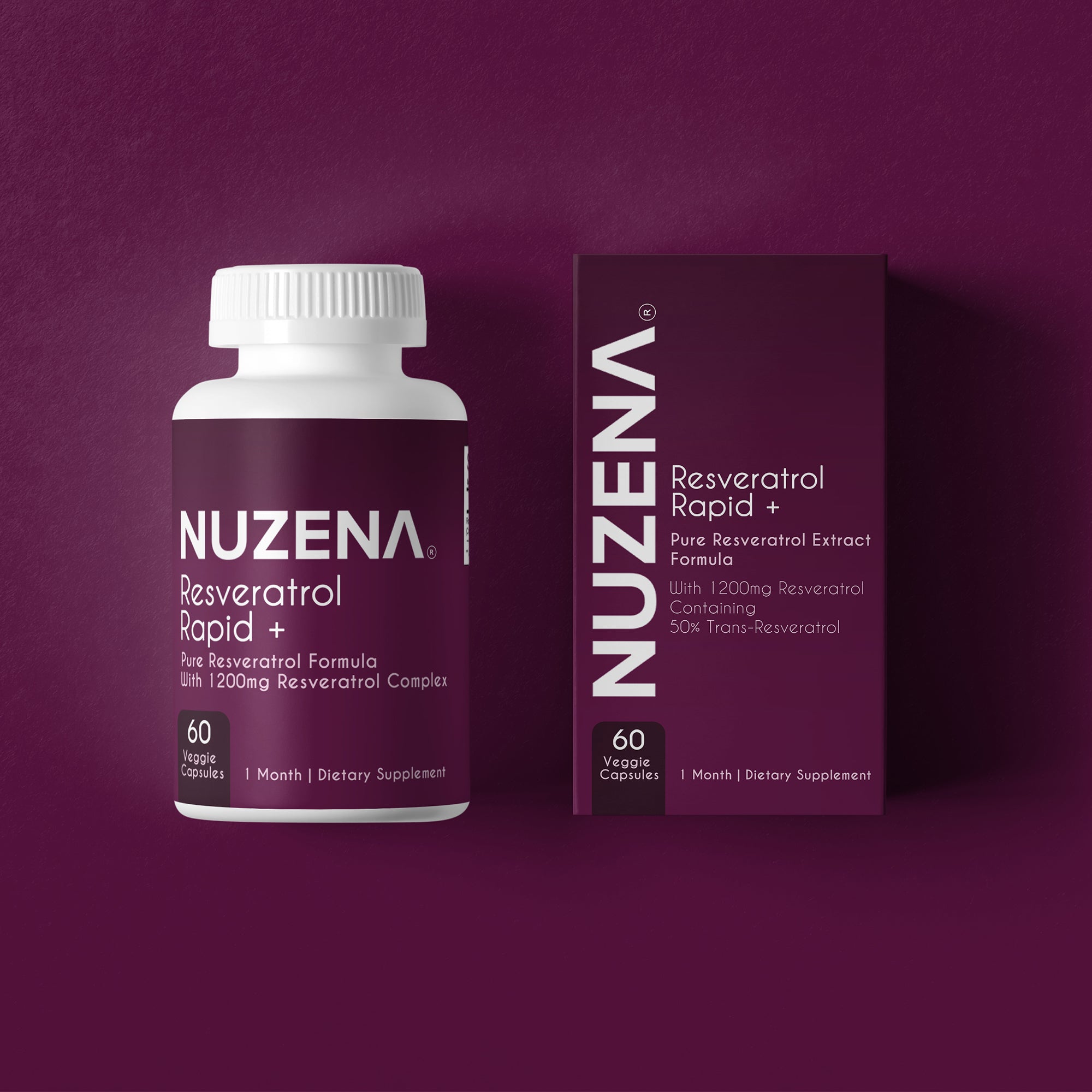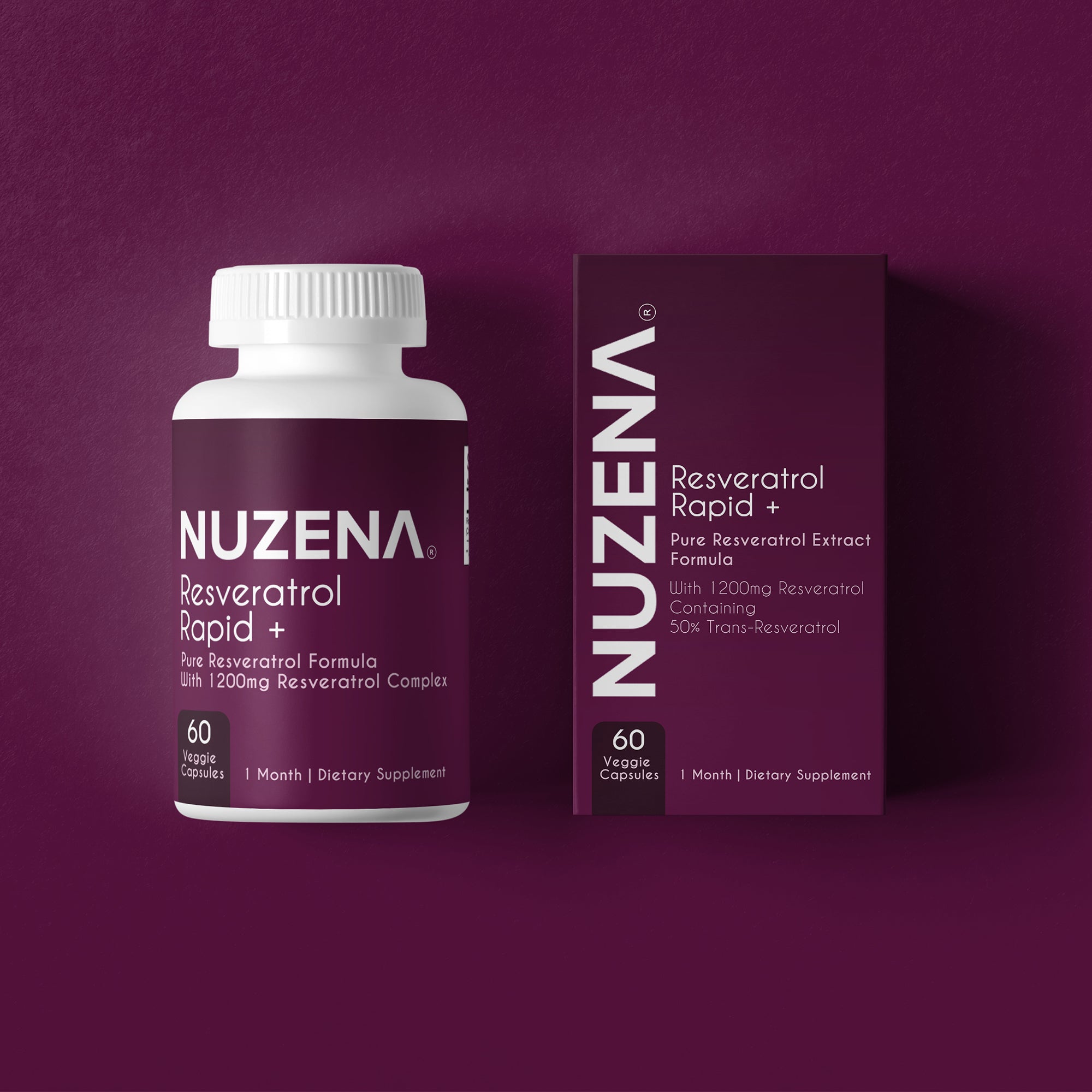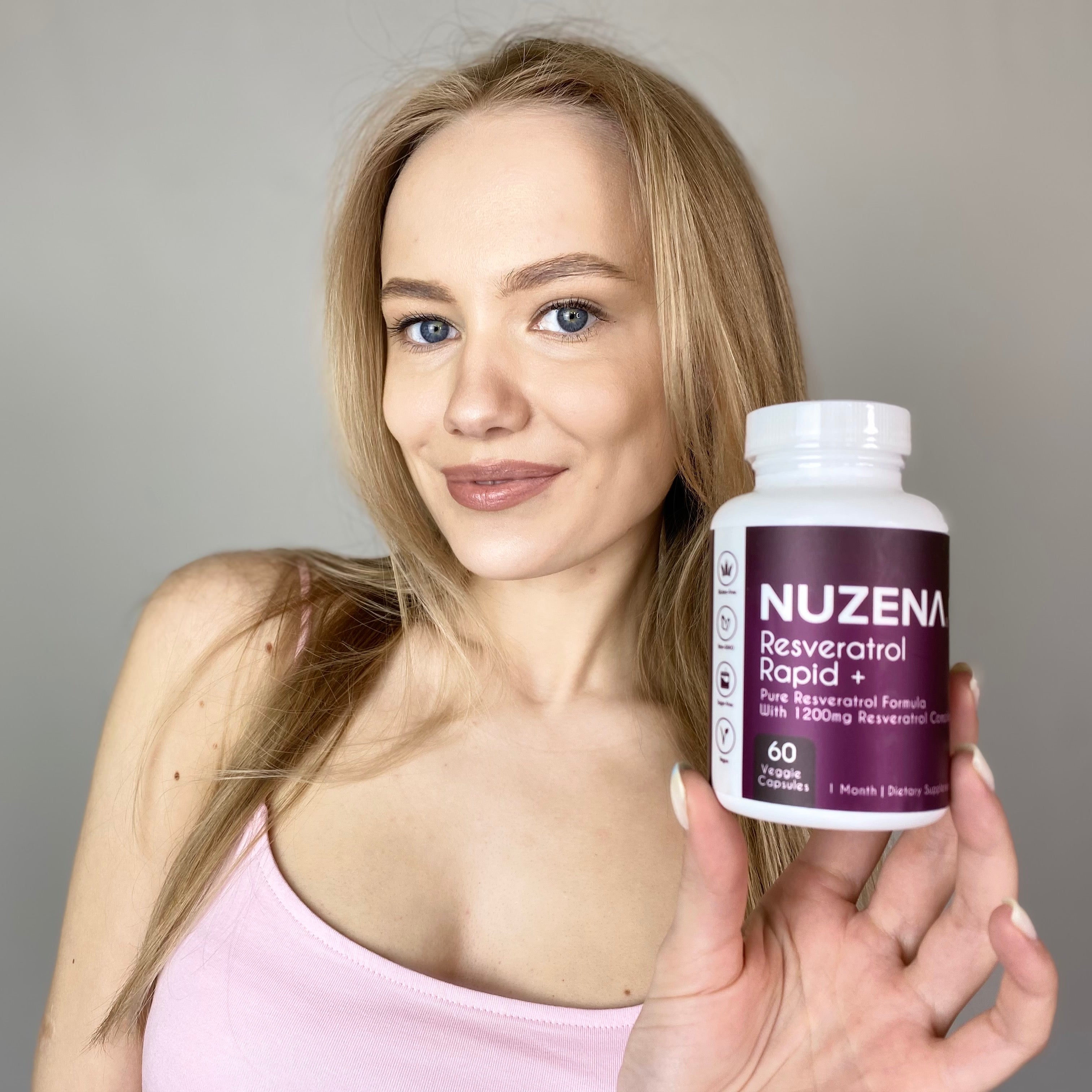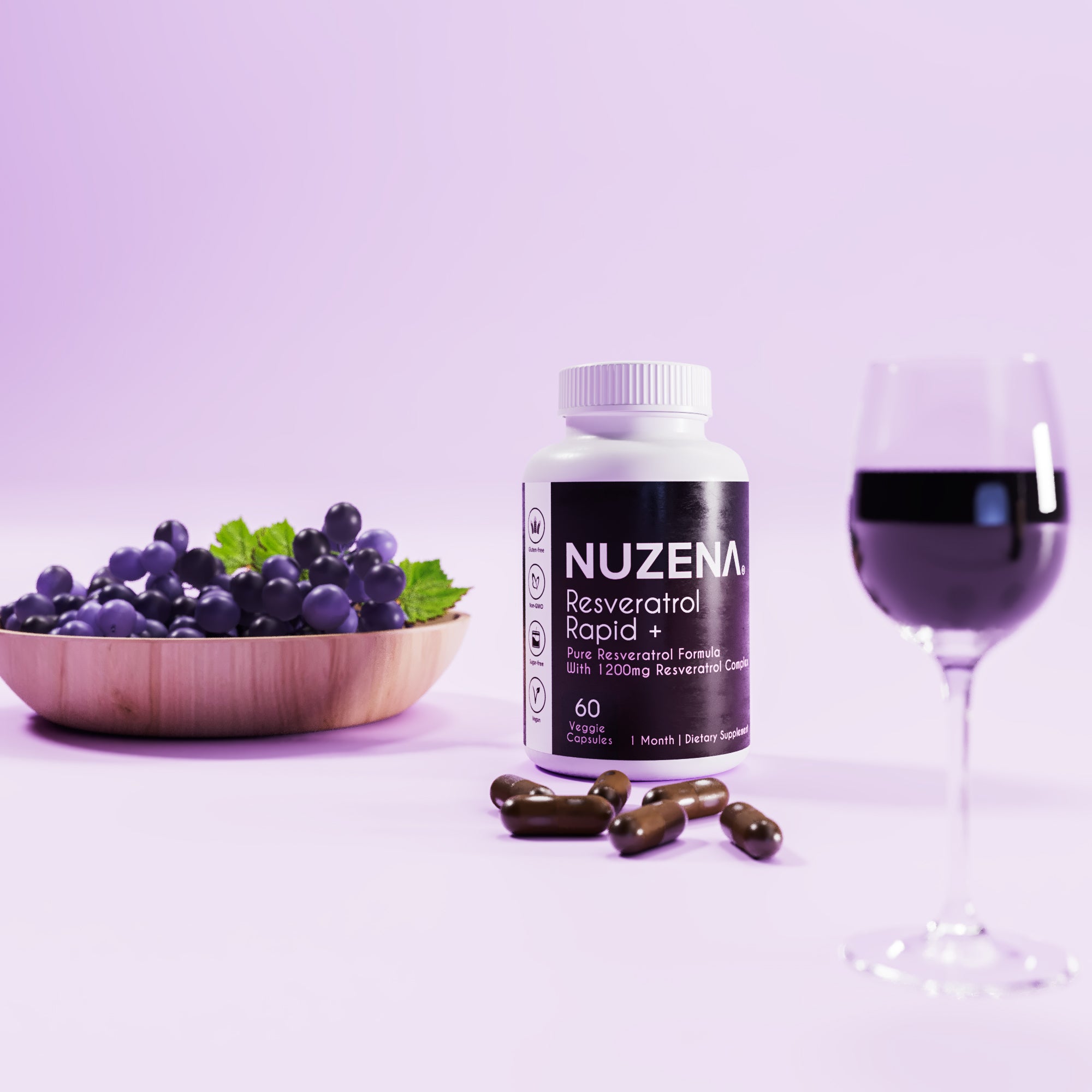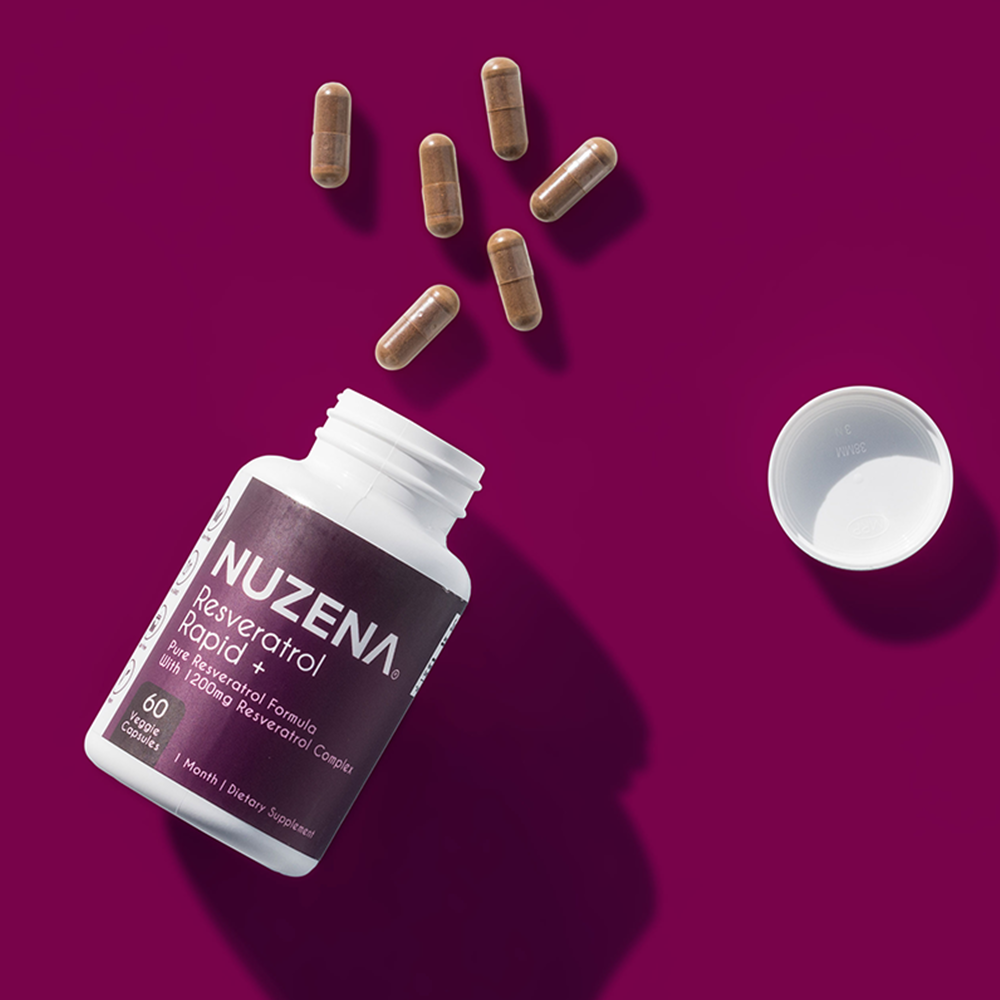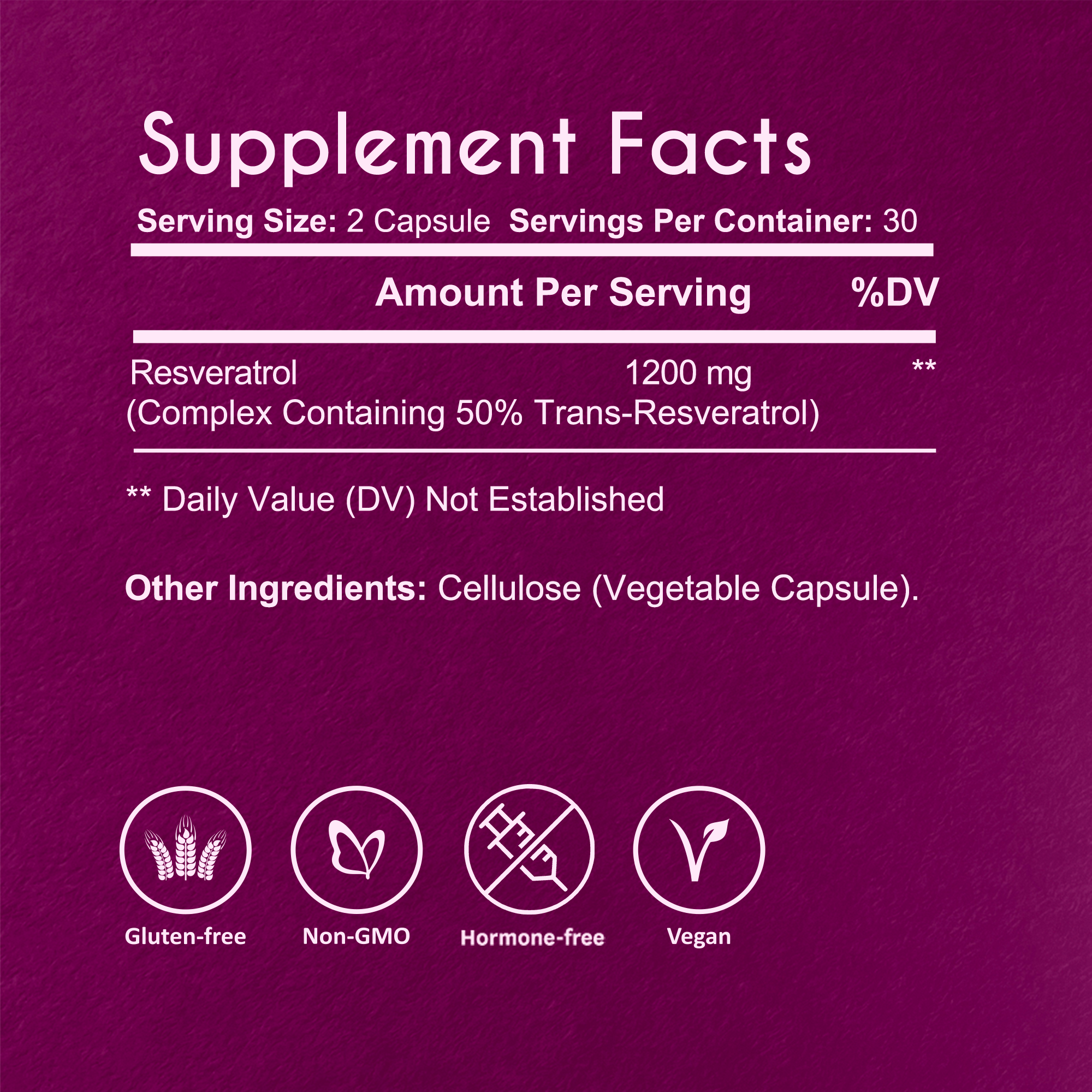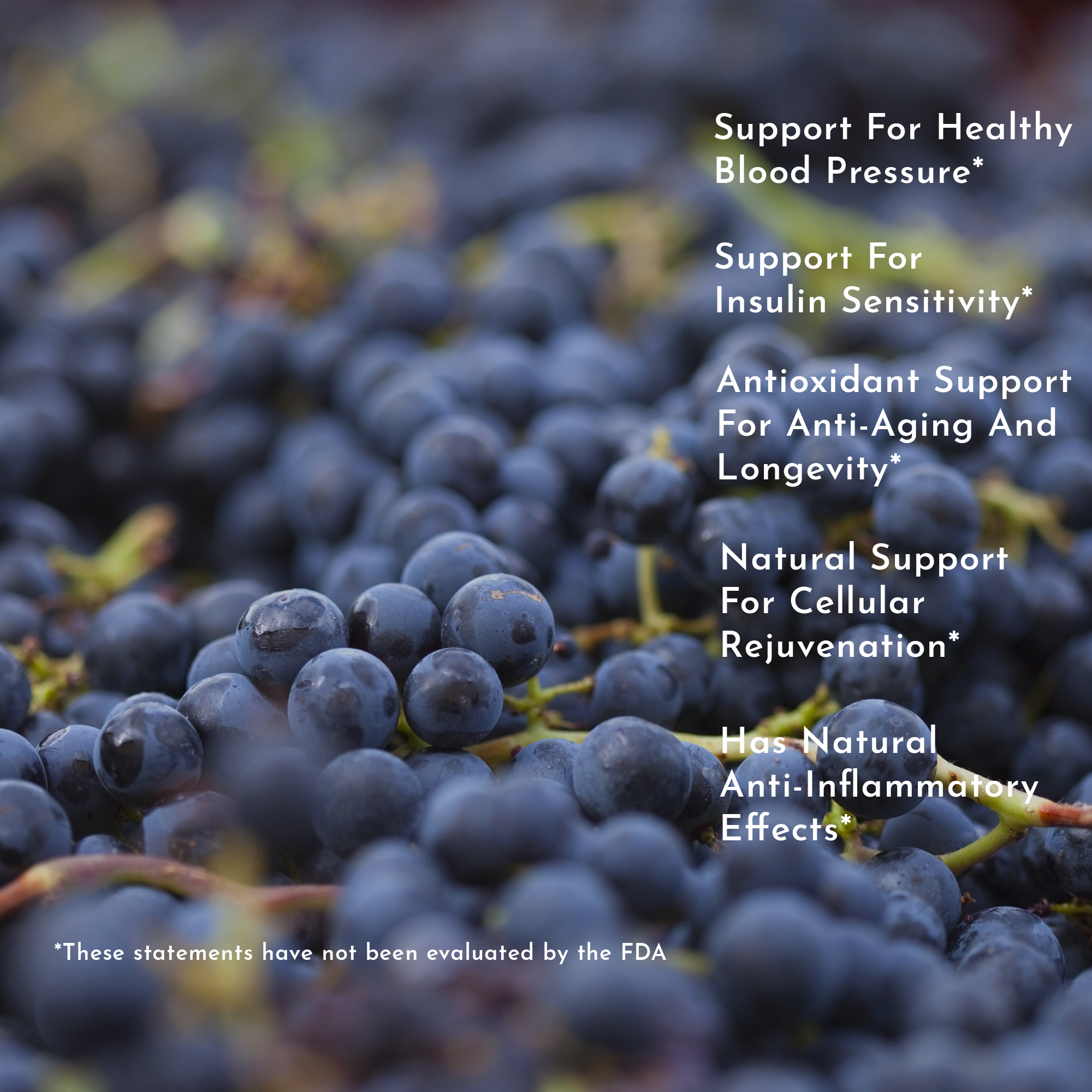 $45.00
Backed by scientific research
The ingredients used in our formulas are all backed up by scientific research by health professionals and institutions. Take a look at what some of the worlds most reputable sources have to say.
Mayo Clinic
"Once you reach ages 40–50, sarcopenia, or losing muscle mass as you age, begins to set in. To prevent this and to maintain independence and quality of life, your protein needs increase to about 1–1.2 grams per kilogram or 75–90 grams per day for a 75-kilogram person."


More Info


Harvard Medical School
"What if men approached their health at midlife the same way that financial experts advise them to plan for retirement? Some of the same rules apply: take a close look at where things stand now, and then take steps to protect your future. Midlife is a good time to lower health risks and invest for long-term health benefits."


More Info

NDNR
"Historically, it is abnormal that males have such an enormous loss of vitality in their 50's, 60's or even 70's. Alexander the Great's top-general Parmenion was in his mid 70's while leading men into battle. In fact, his Macedonian army's toughest soldiers – the Silver Shields – were composed of undefeated battle-hardened veterans ranging from 60-80 years old."


More Info


Why Nuzena?
A few reasons why our customers love us.
Clinically Proven Ingredients
Free Personal Health Specialist Included
Free-Shipping Over $50
Simple & Easy Returns
Made With Natural Ingredients
Non-GMO Formulas
Gluten-Free Formulas
Pure & Efficient Extracts
Sustainably Sourced
Made In An FDA Registered Facility
Product reviews
See what our customers have to say.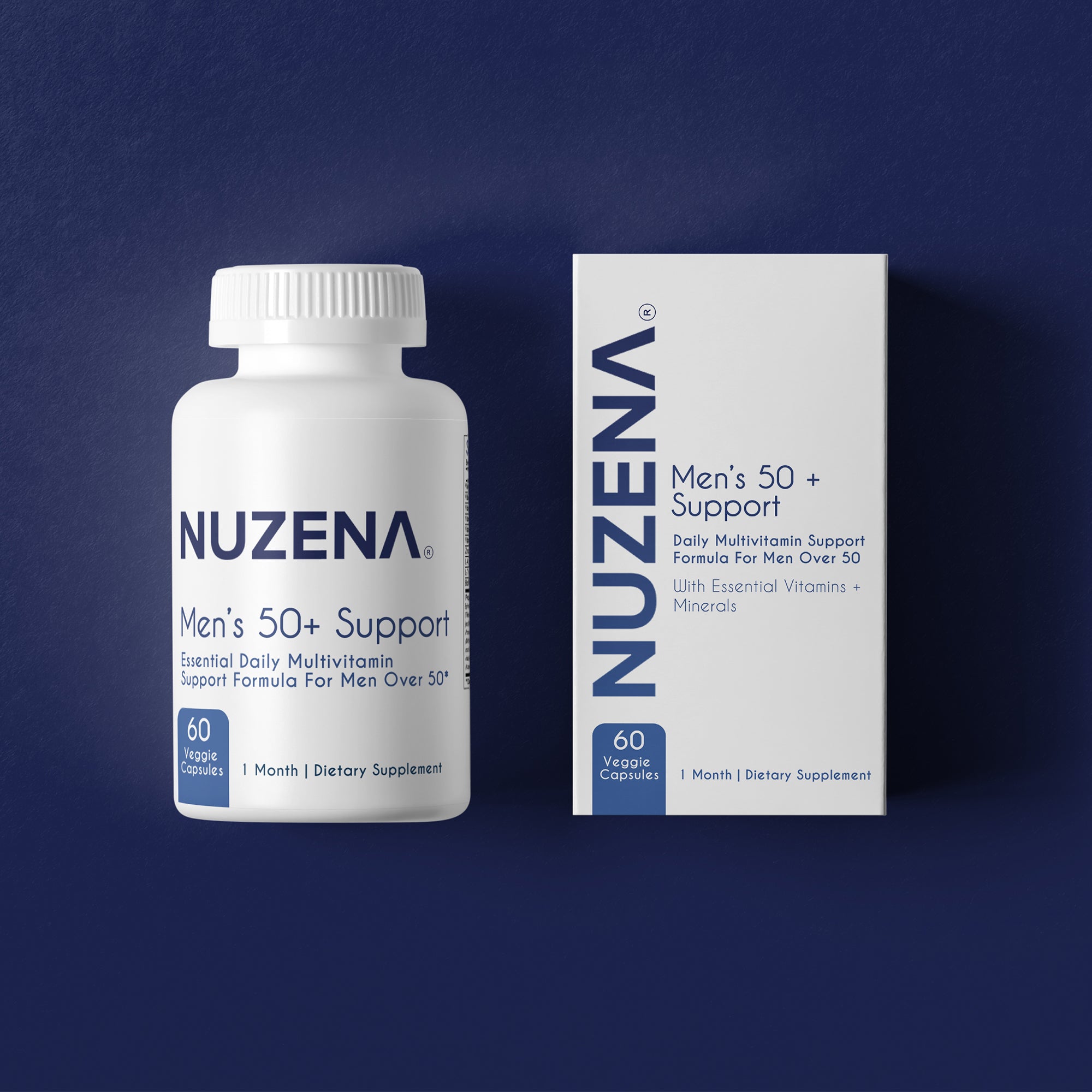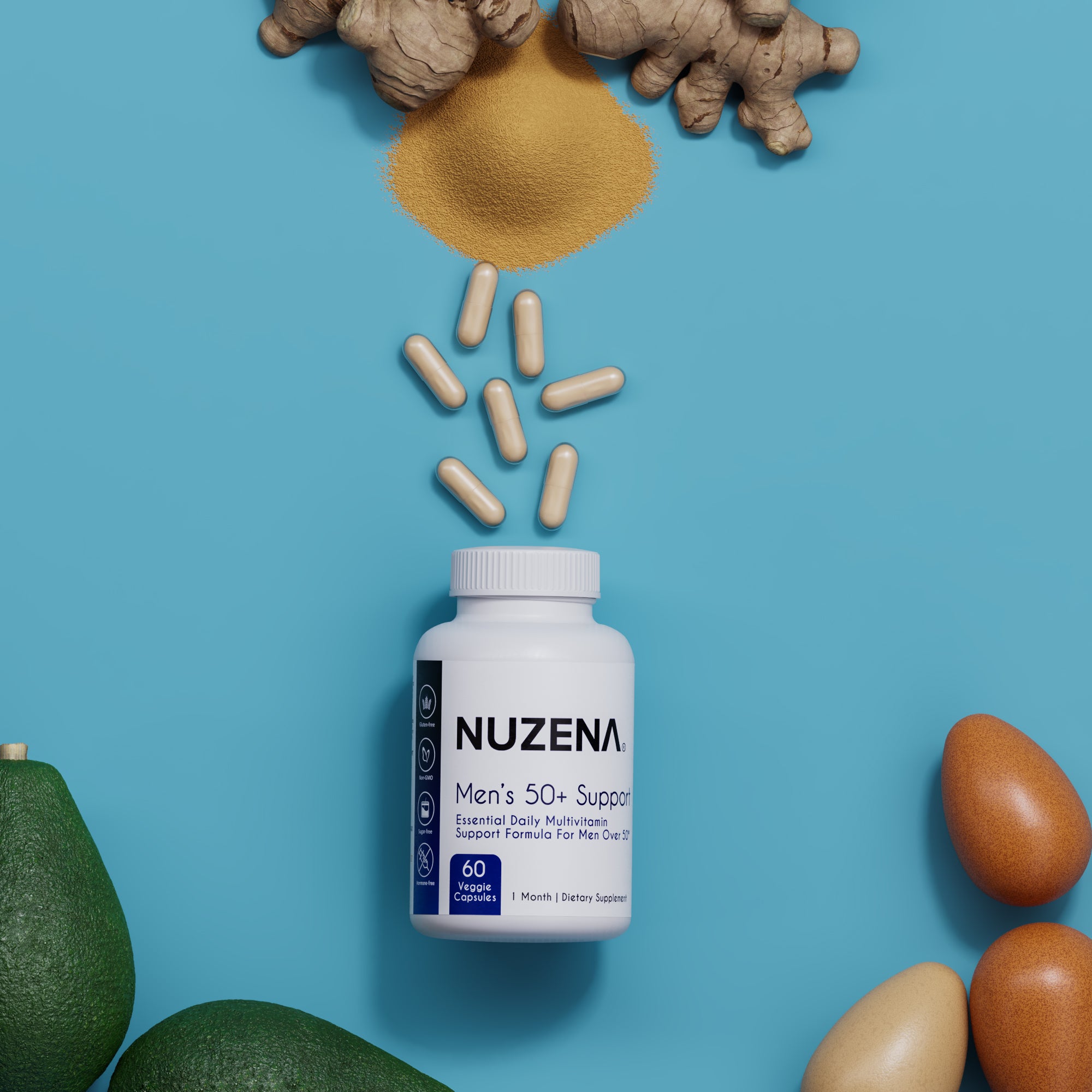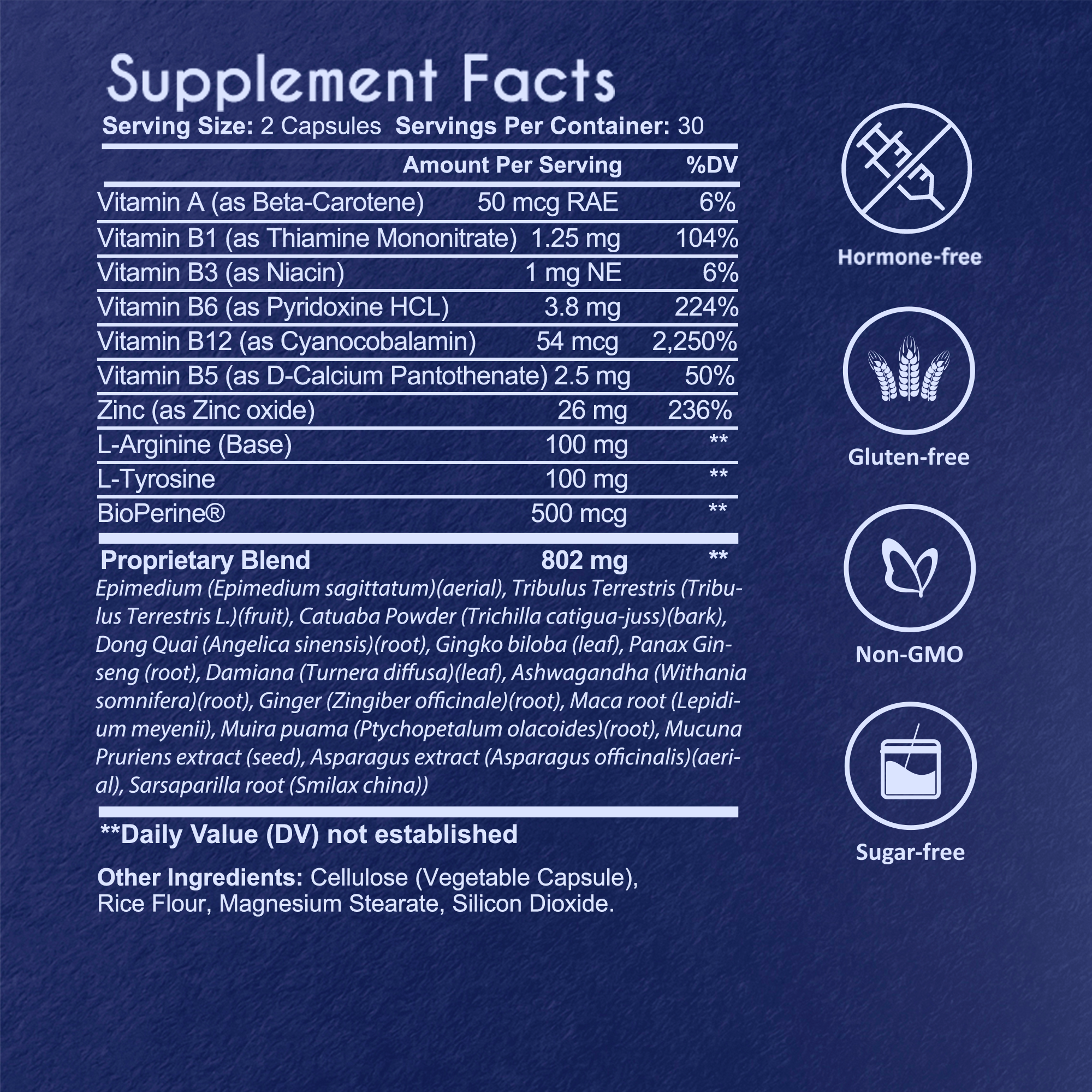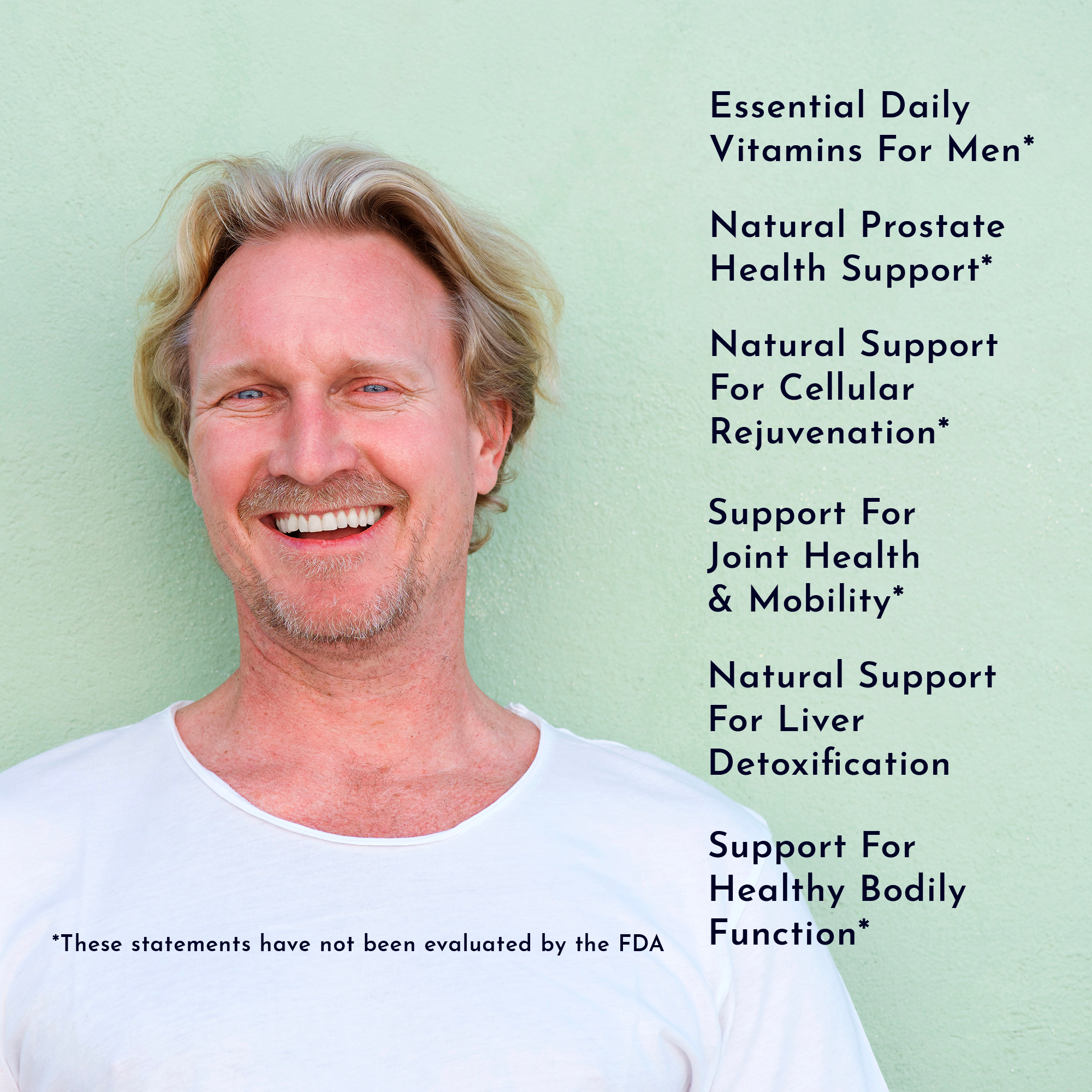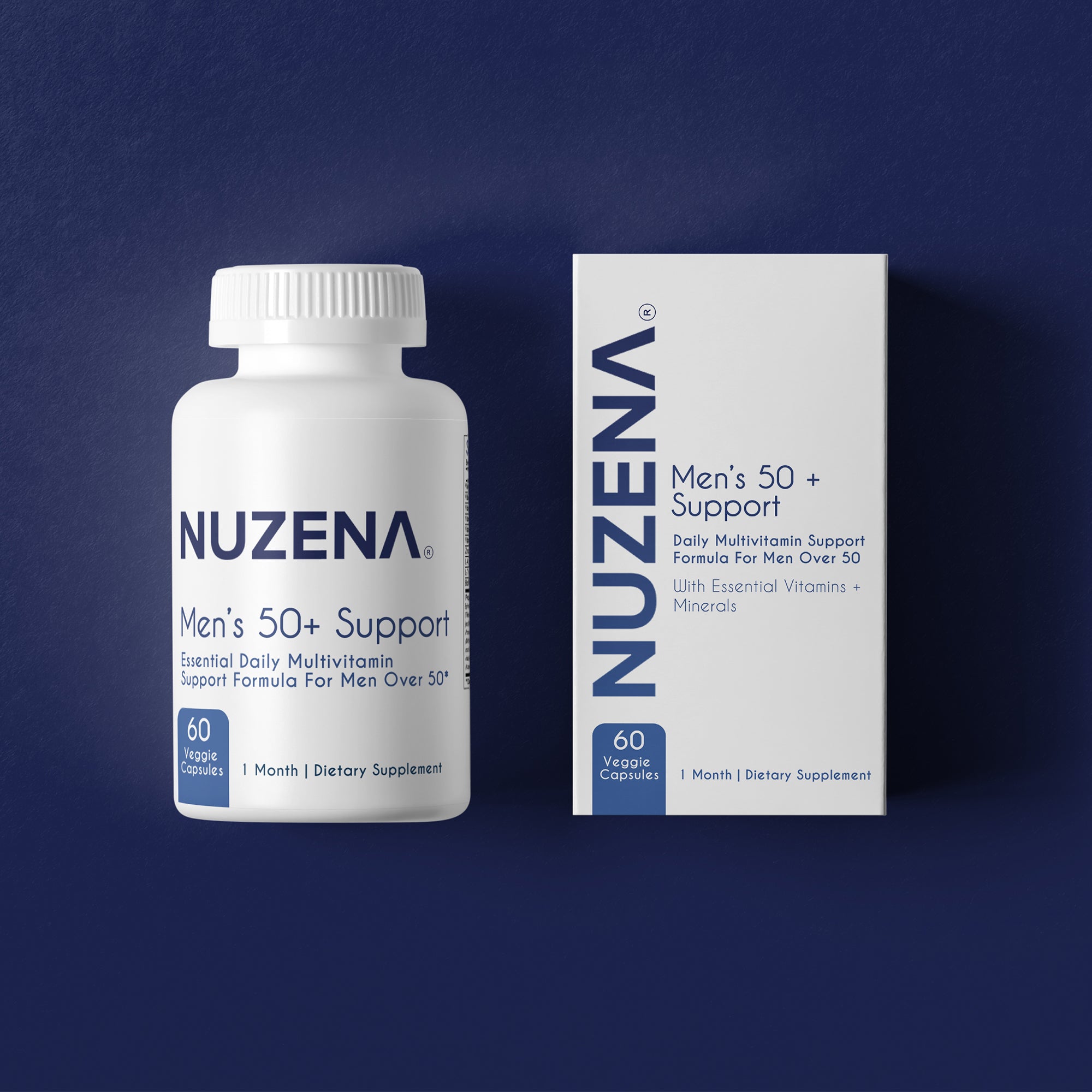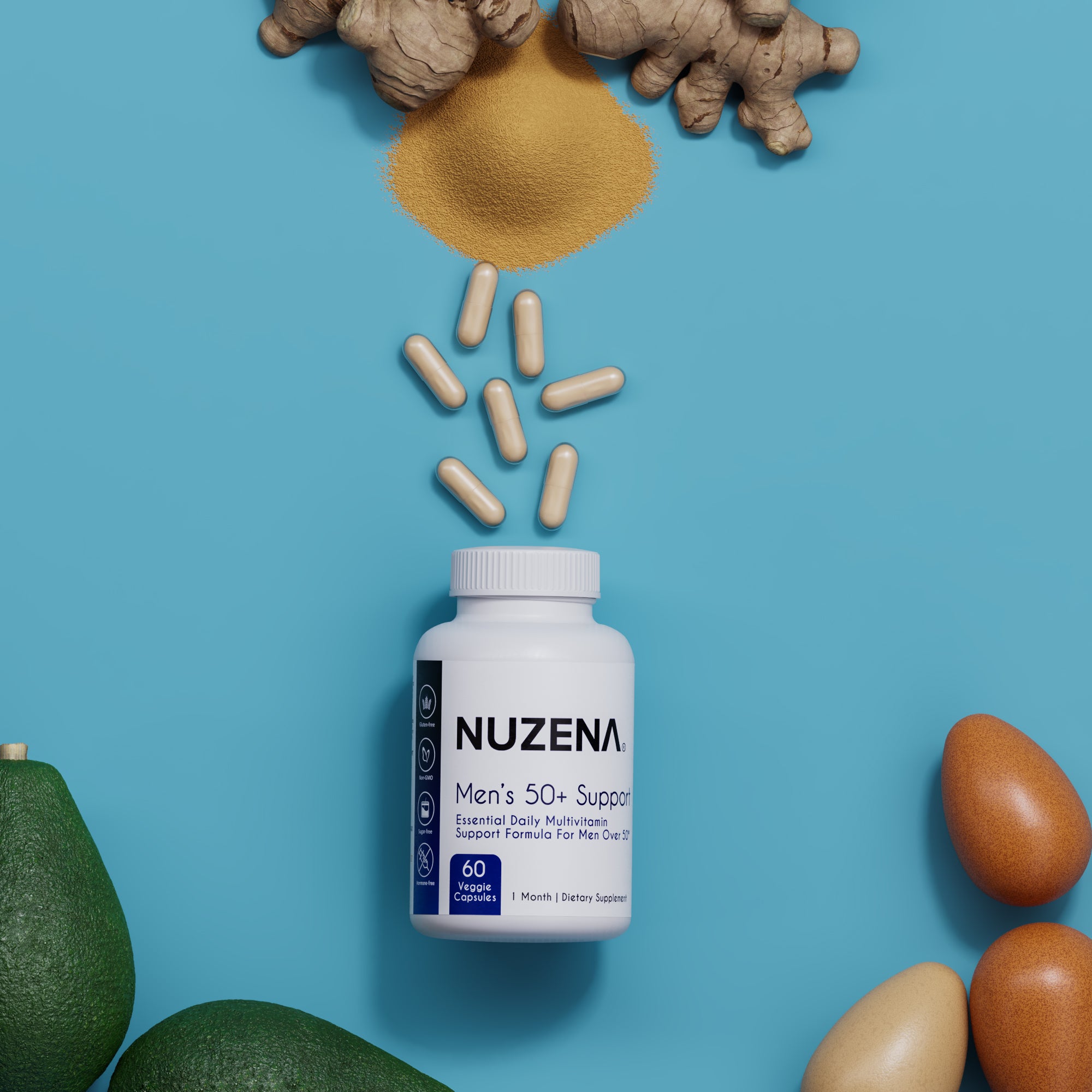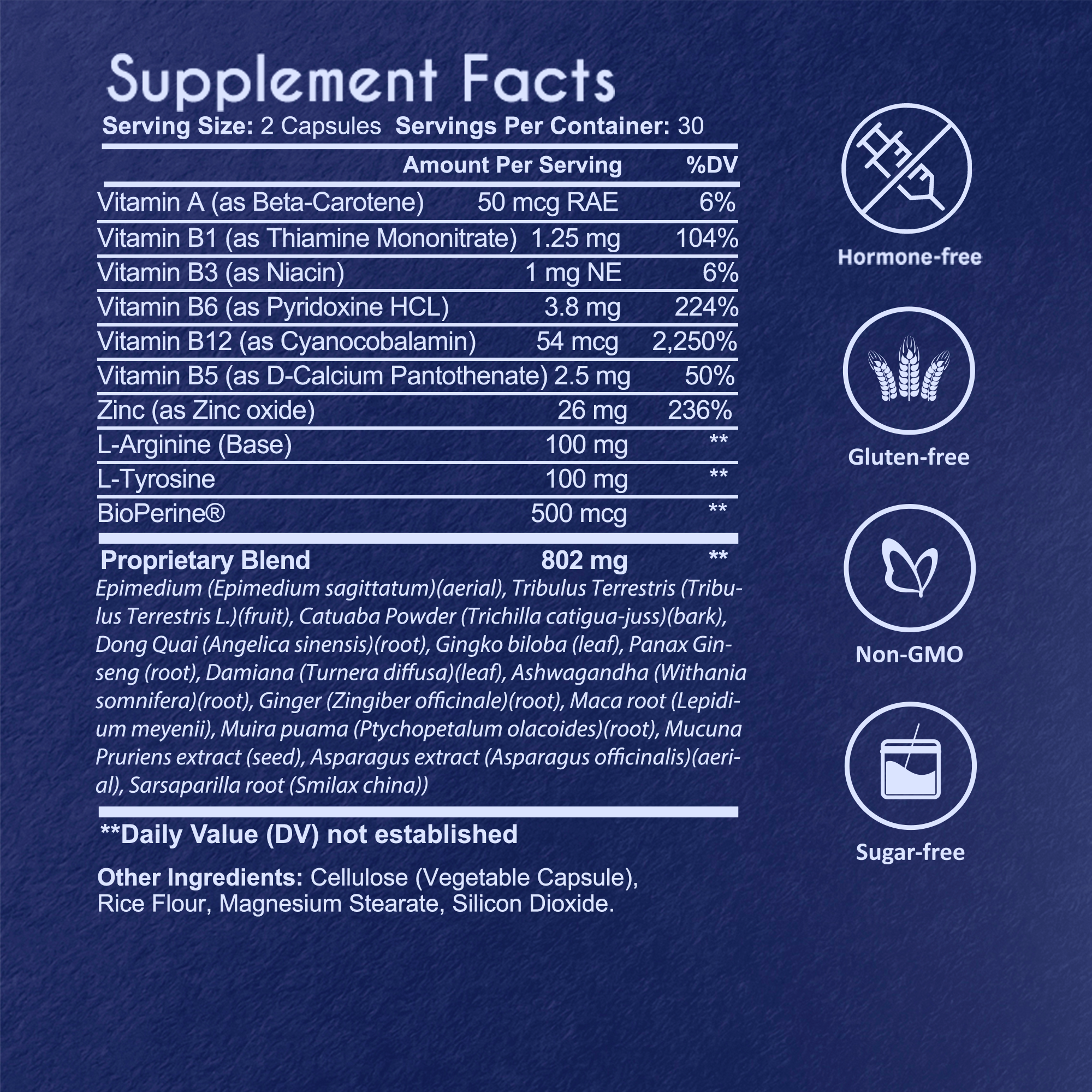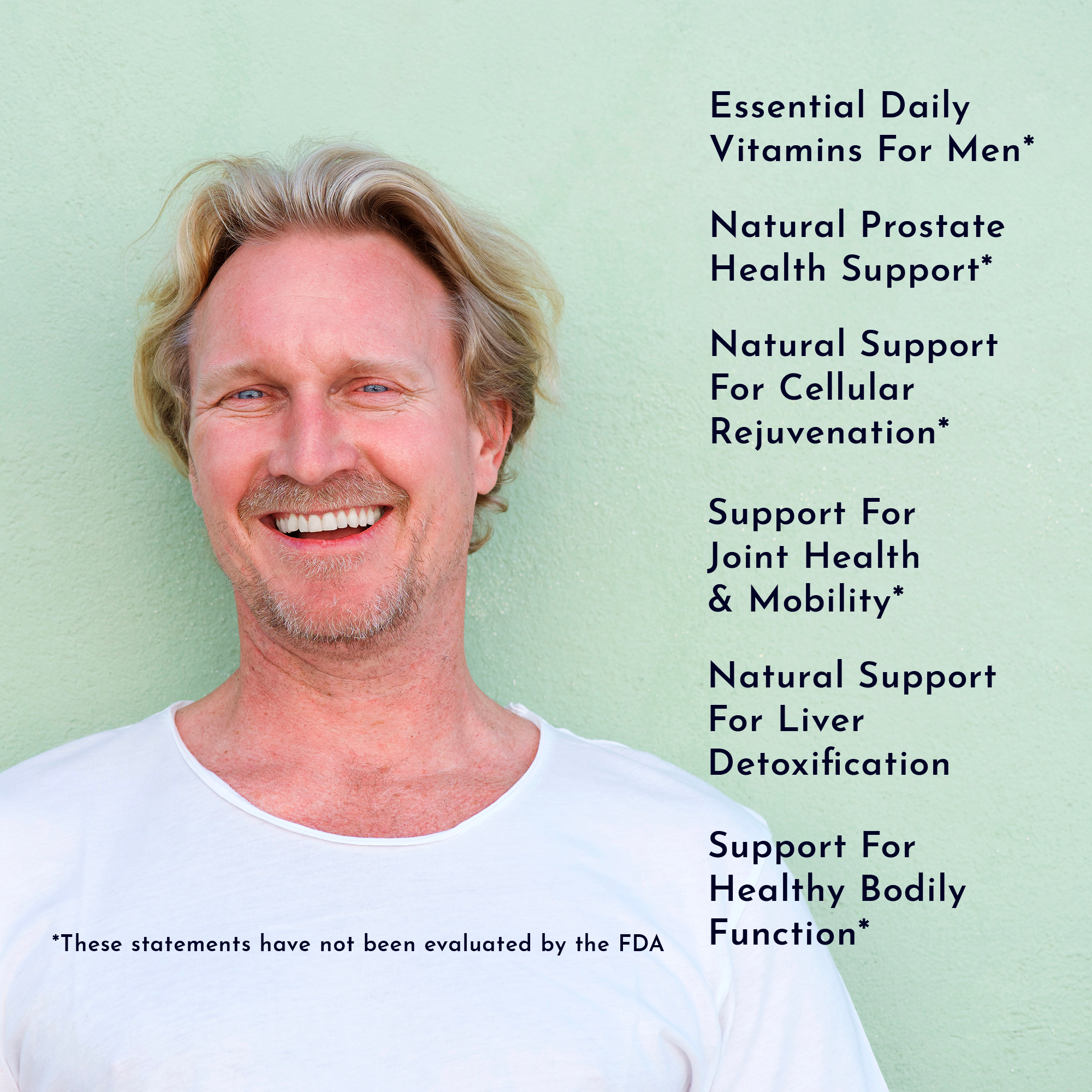 Men's 50+ Support
$45.00
"Great customer service and feel like the product is really working for me!"
—Alexander H, Nuzena customer
Daily Vitamins And Minerals To Rejuvenate And  Strengthen
Men's 50+ support formula provides natural prostate support, support for joint health and mobility, support for cellular rejuvenation, support for healthy bodily function, and natural support for liver detoxification.  Developed by health care professionals, this formula is made with scientifically backed ingredients that provide essential vitamins for men.  
TRY RISK FREE TODAY WITH A 30 DAY MONEY BACK GUARANTEE