Contains bioflavonoids that help fight inflammation, helps to detoxify the liver, and helps to promote healthy skin

Suitable for Men & Women
Elderberry Pure + formula is made with ingredients suitable for both men & women
100% Drug-free
Made with pure and natural ingredients inside an FDA registered facility that adheres to GMP guidelines
Detoxify and Rejuvenate
Nuzena's Elderberry Pure + is a natural formula that has been specifically designed by health professionals to provide natural immunity support and is packed with antioxidant and anti-inflammatory properties. Elderberry Pure + can be an all around health boosting addition to your daily health journey. Elderberry is a great natural source of vitamin C, nutritional fiber and has been shown to help with heart health, inflammation and immune deficiencies.
Elderberry Fruit Extract (325 mg)
Elderberries are black or dark blue berries from different sorts of Sambucus trees. Sambucus trees are known for the berries and white flowers and the overall natural health properties they provide. The most common type of Sambucus tree is native to Europe and is called the Sambucus nigra. Elderberries have been used for centuries for its anti-inflammation, high vitamin and antioxidant properties.
Elderberry Pure +
$35.00
✔️✔️ TRY RISK FREE TODAY WITH A 30 DAY MONEY BACK GUARANTEE ✔️✔️
What are the benefits you ask?
Elderberry Pure + is a natural antioxidant and contains bioflavonoids that helps fight inflammation. Our Elderberry formula may also have a natural diuretic effect and may help to detoxify the liver. The power of this beautiful berry also helps to regulate insulin and glucose levels and promotes healthy skin.
Natural immunity boosting support*
Elderberries are loaded with vitamins and antioxidants that are known to have immunity boosting benefits. Elderberries have been used for many years and in numerous countries as a way to fight the common cold and flu. Research suggests that the enzymes in elderberries can help boost and support immune health.
Natural support to reduce inflammation*
Inflammation can present itself in our bodies in many ways. It can be very painful and debilitating. Studies indicate that vitamins and antioxidants are a great anti-inflammatory source and can help reduce swelling, bloating and inflammation. Elderberries are rich in vitamins and antioxidants which is why research suggests it can help reduce inflammation, constipation and swelling.
Natural support for a healthy heart*
Did you know elderberries could be good for your heart health? Studies have shown that elderberries may reduce your cholesterol and reduce fat build up in your blood. Studies have also shown that elderberries can increase insulin secretion which can help regulate blood sugar levels and may also decrease the risk of type 2 diabetes.
Nuzena Quality Certification
As part of Nuzena's commitment to formula quality and transparency, we have now developed our own quality certification tracker so you can now see the ingredient quality testing results of each batch of our products in real-time.
View Real Time Report
Introducing
Resveratrol Rapid +

Resveratrol Rapid + is a natural formula that has been specifically designed by health professionals to provide natural antioxidant and anti-inflammatory support for helping to lower blood pressure, support healthy blood sugar levels, and promote longevity.

Resveratrol is a plant compound that acts as an antioxidant and has several health benefits including protecting brain function, supporting anti-aging, supporting healthy blood sugar levels, and lowering blood pressure. Resveratrol is commonly concentrated in the skins and seeds of grapes and berries. These parts of the grape are included in the fermentation of red wine, hence its particularly high concentration of resveratrol.

Take a look at some of the benefits below.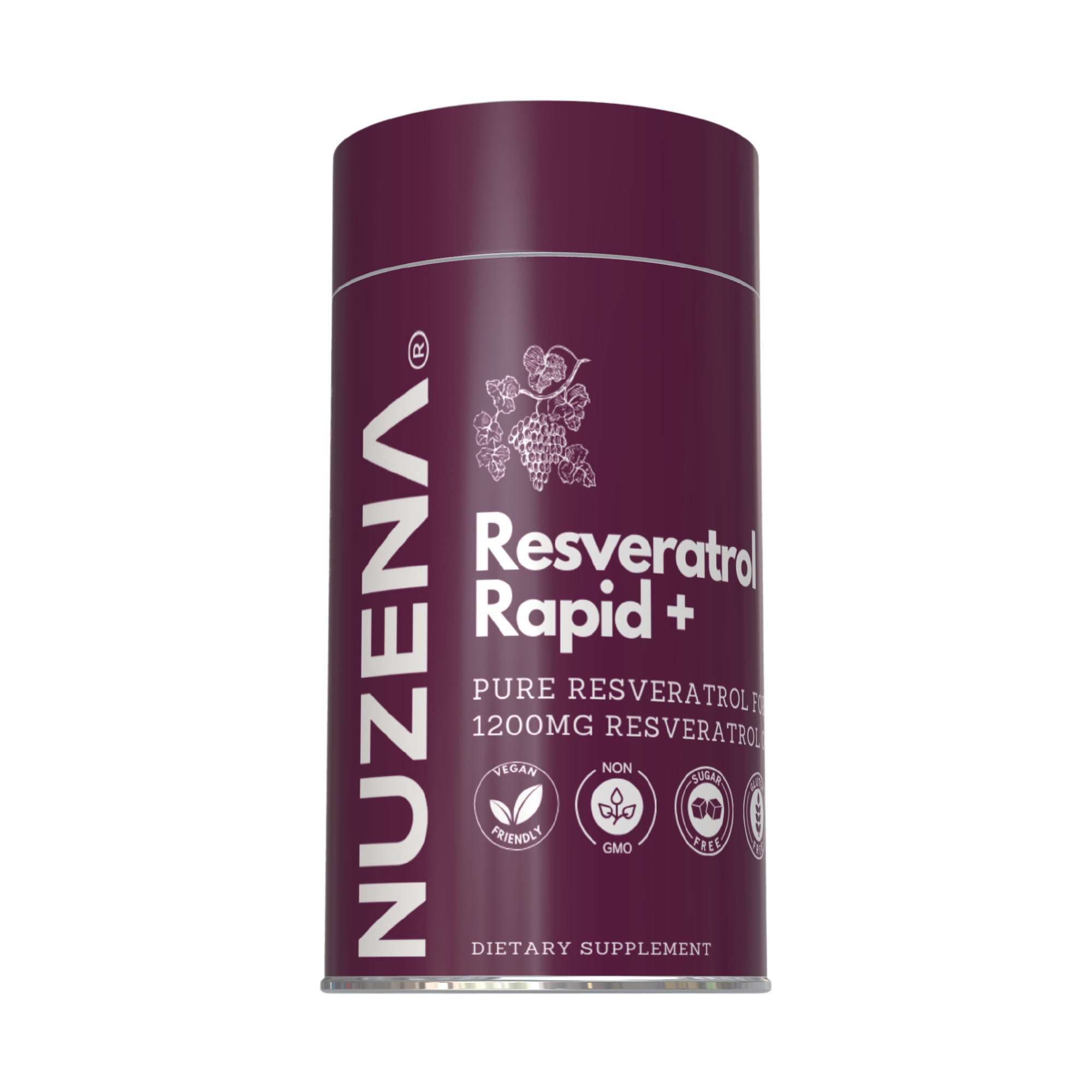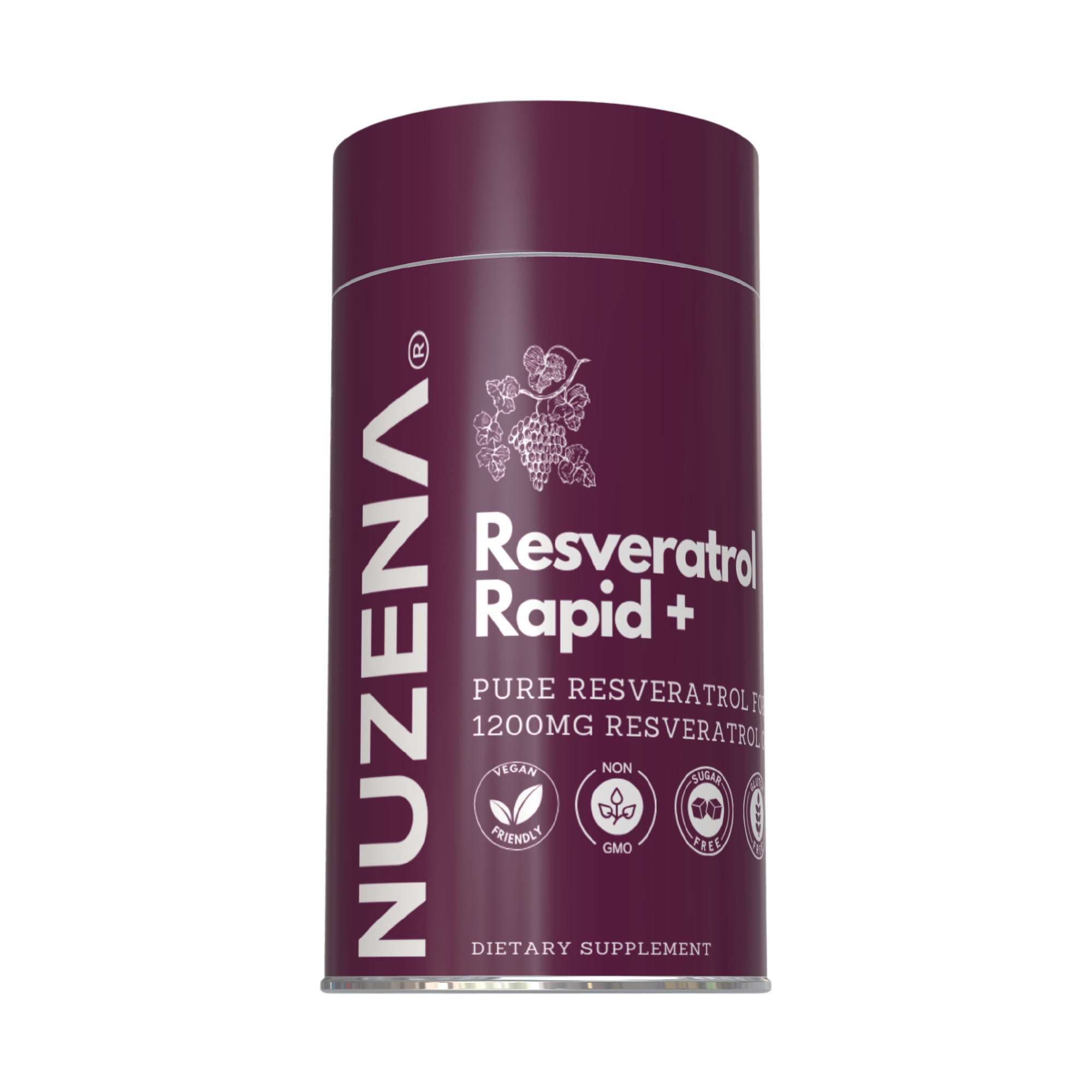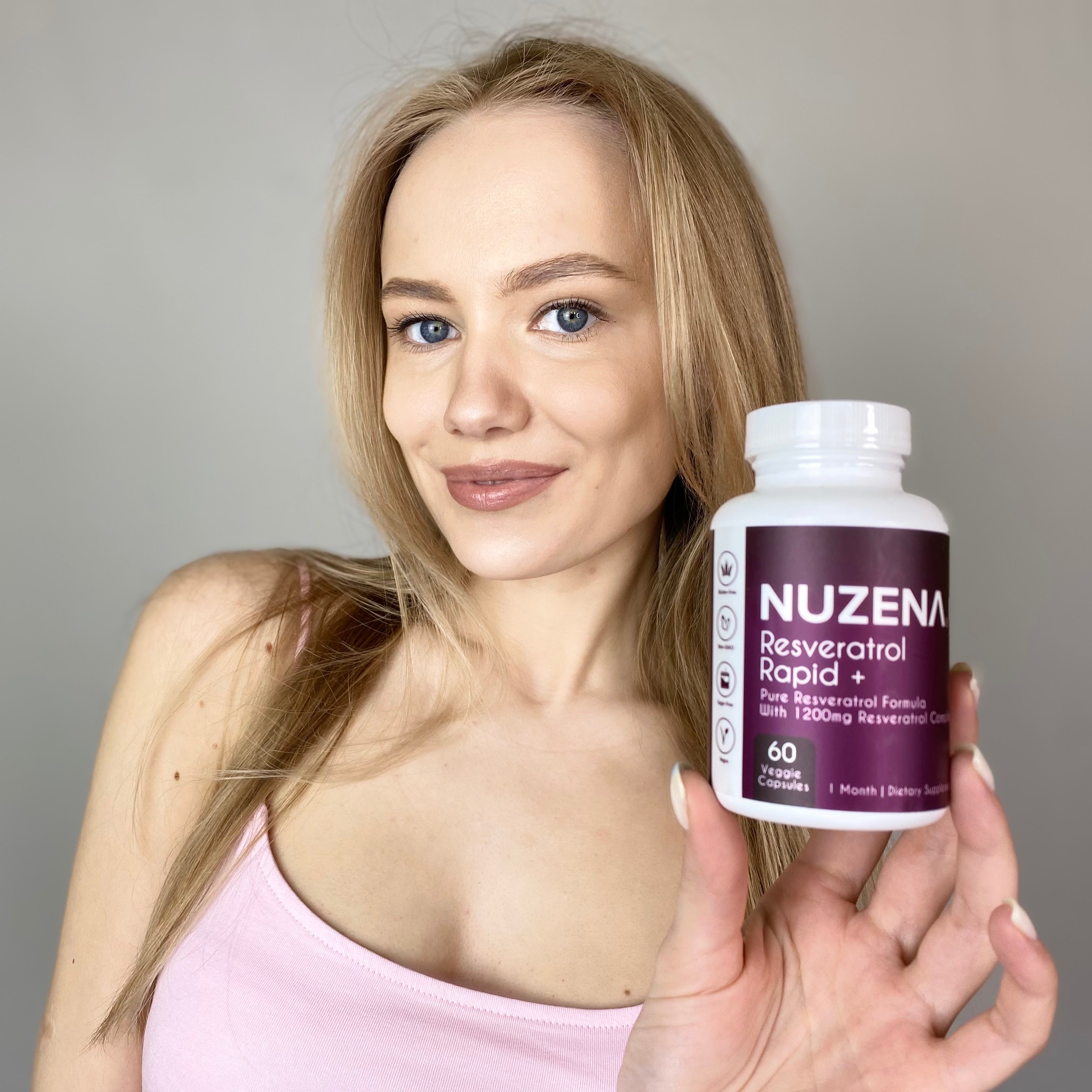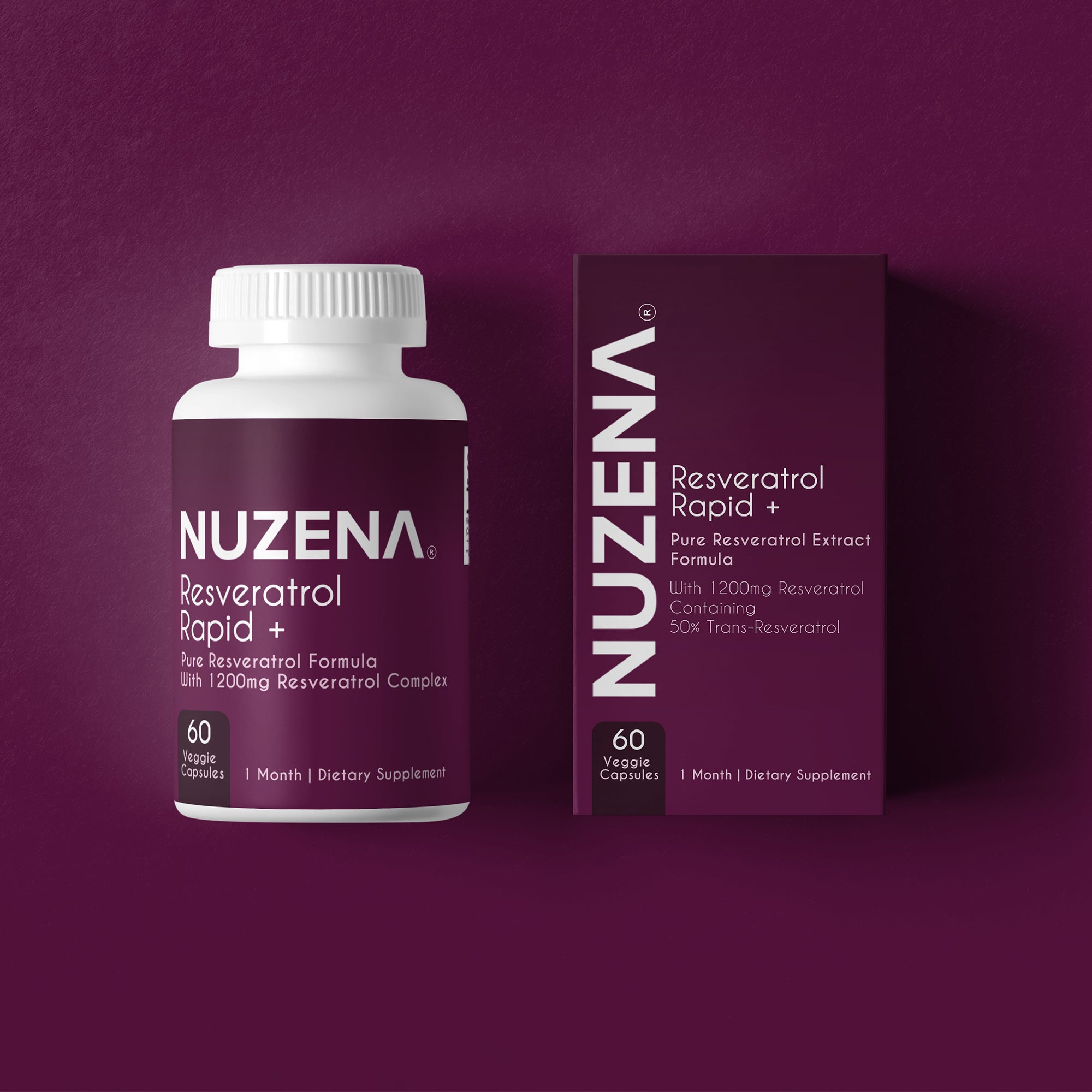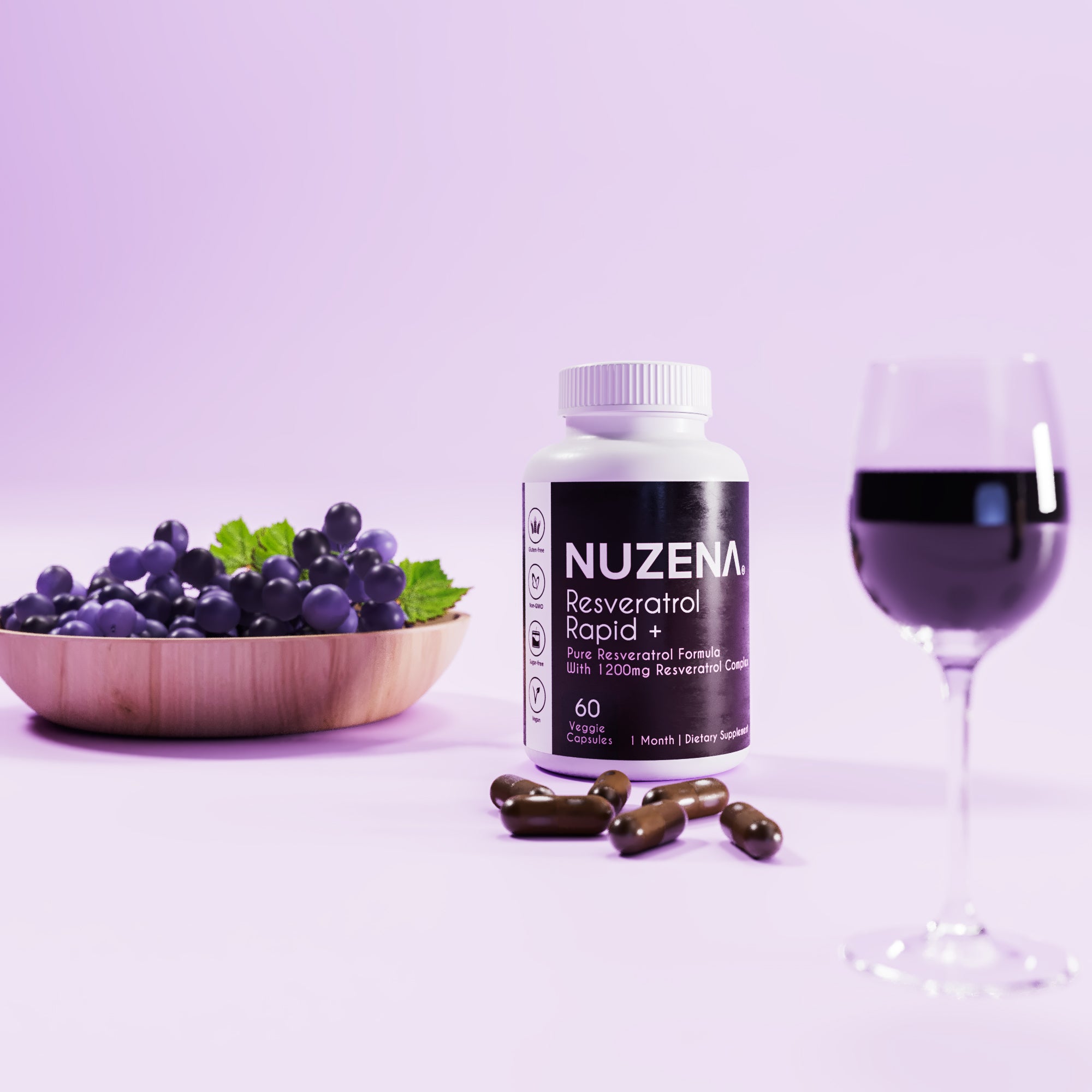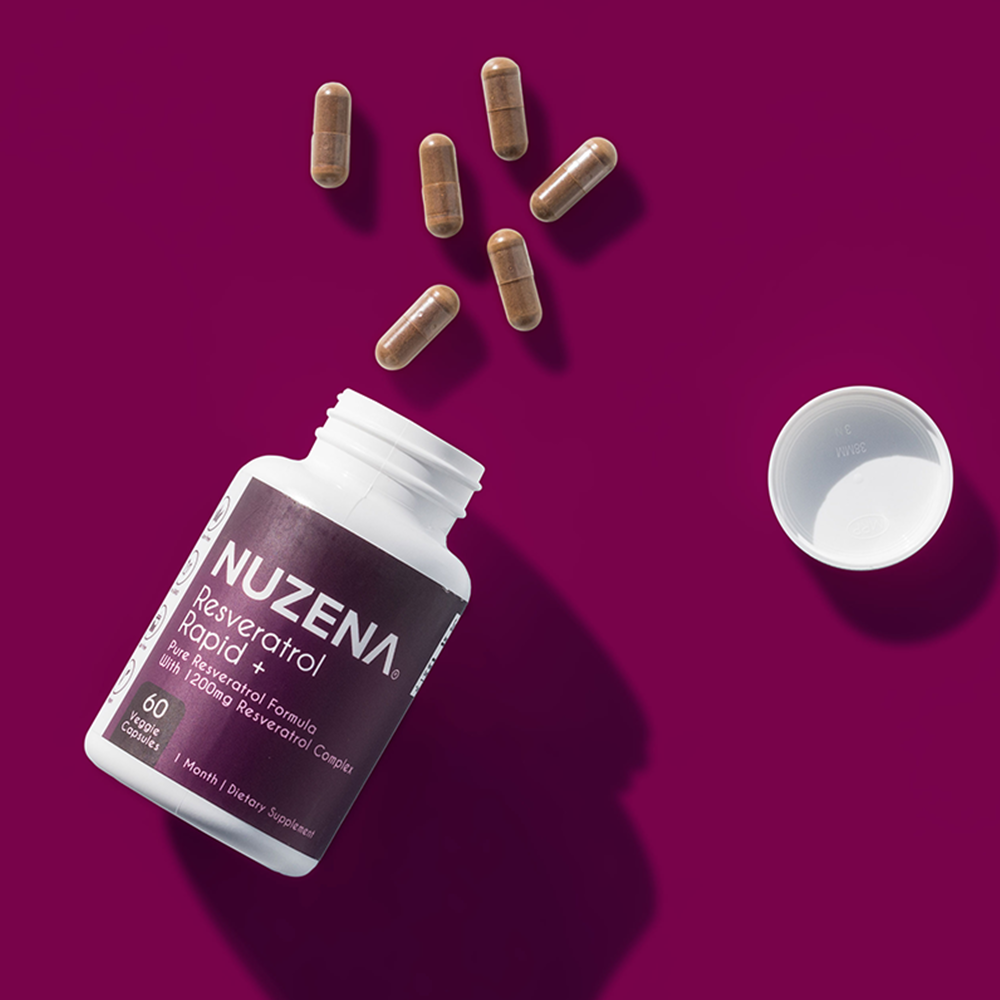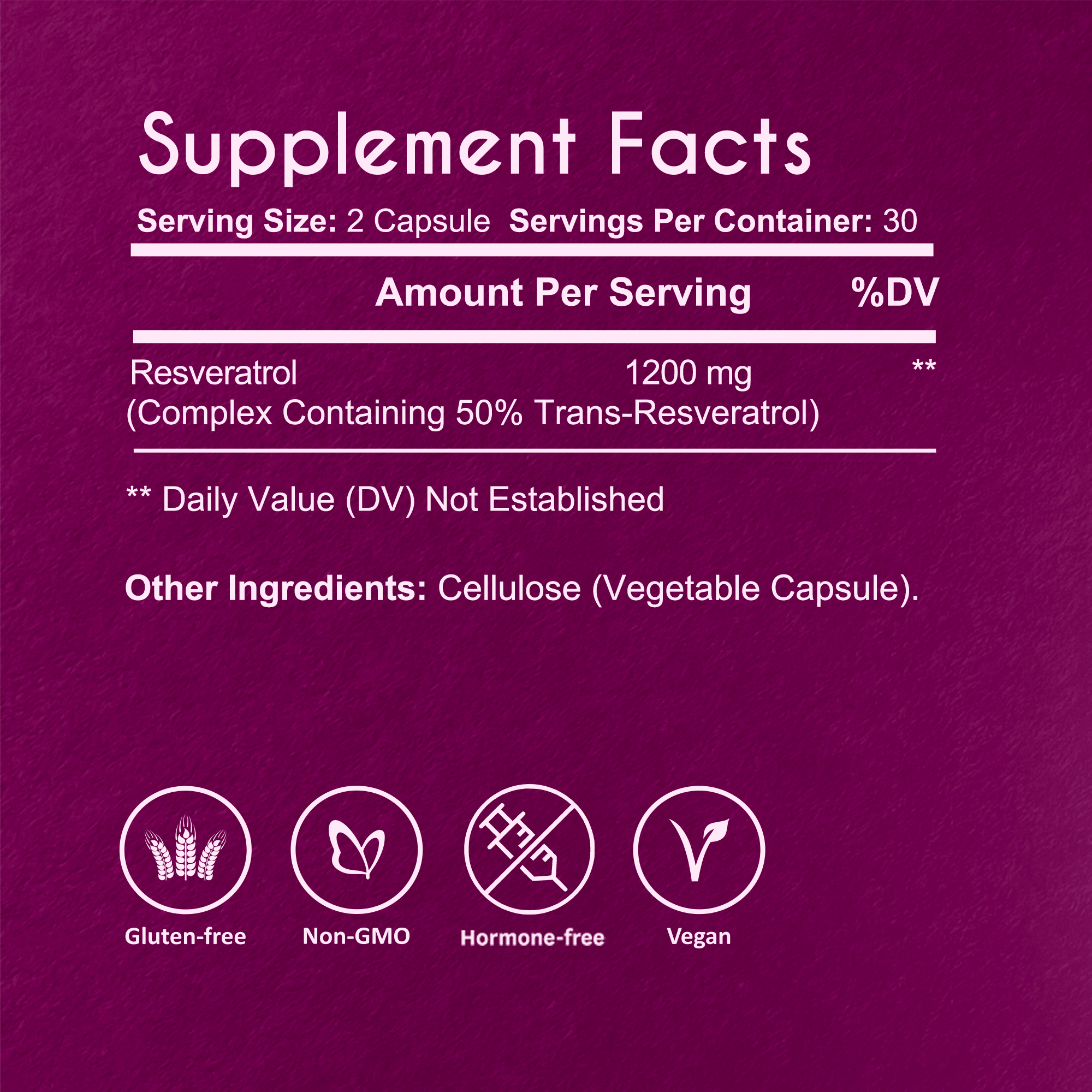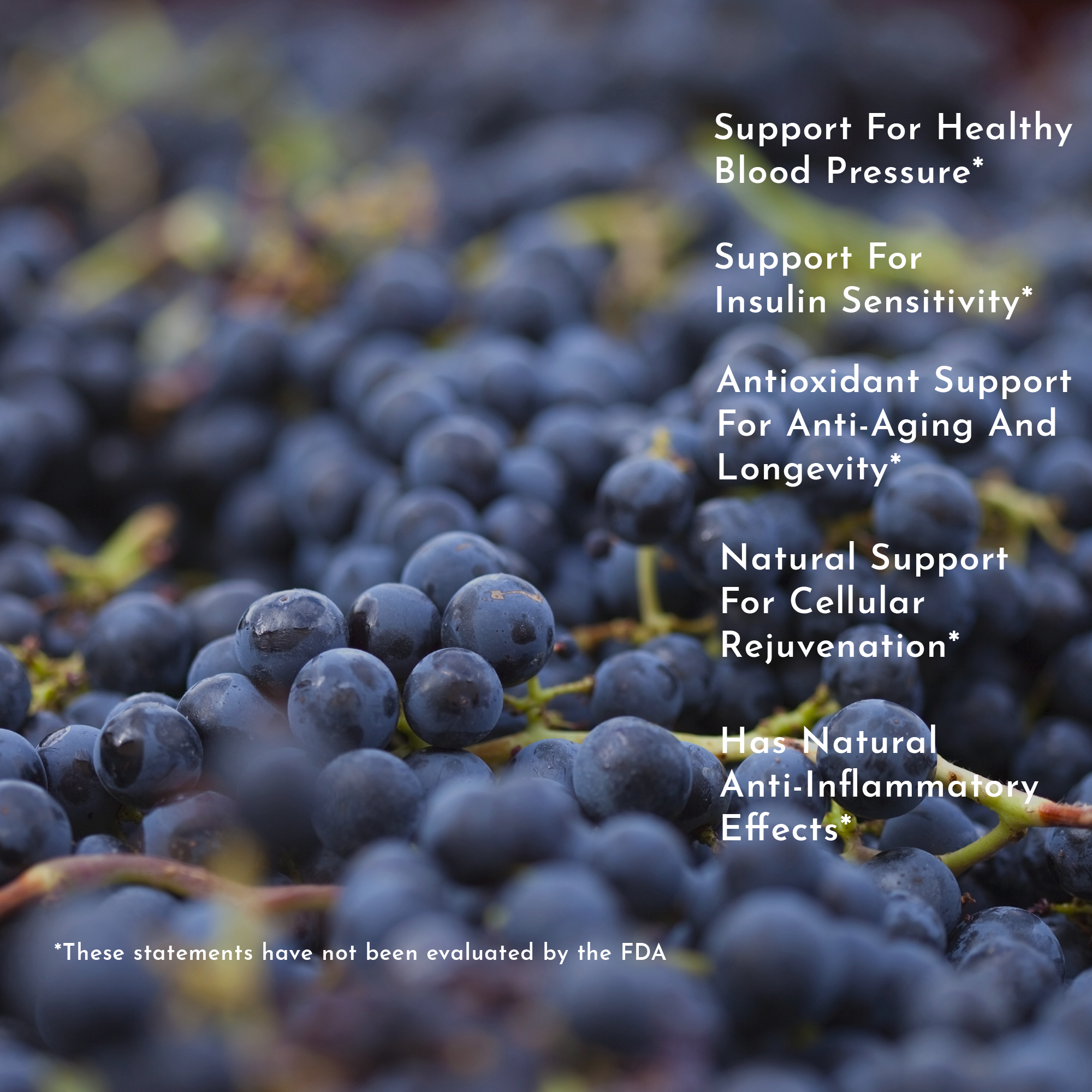 $45.00
Backed by scientific research
The ingredients used in our formulas are all backed up by scientific research by health professionals and institutions. Take a look at what some of the worlds most reputable sources have to say.
Mayo Clinic
"Elderberry has been used in folk medicine for centuries to treat influenza, colds and sinusitis, and has been reported to have antiviral activity against influenza and herpes simplex. We investigated the efficacy and safety of oral elderberry syrup for treating influenza A and B infections. Elderberry extract seems to offer an efficient, safe and cost-effective treatment for influenza. These findings need to be confirmed in a larger study."


More Info


Harvard Medical School
"Elderberries come from a tree variety known as Sambucus. The European elder, also known as Sambucus nigra or black elder, is the most common tree from this family. The berries and flowers of these trees are edible, however, elderberries have to be cooked before they're consumed. In their uncooked state, elderberries are toxic and can cause diarrhea, vomiting and nausea."


More Info


NDNR
"Of the 312 participants, 29 (9%) suffered from a well-defined cold. The placebo group had over twice the symptom duration than the elderberry group (117 days versus 57 days), and much higher symptom severity scores. The study was not well powered, but does add to existing evidence to support the use of elderberry in cases where air travel is necessary and flu or rhinovirus exposure is a concern."


More Info


Why Nuzena?
A few reasons why our customers love us.
Clinically Proven Ingredients
Free Personal Health Specialist Included
Free-Shipping Over $50
Simple & Easy Returns
Made With Natural Ingredients
Non-GMO Formulas
Gluten-Free Formulas
Pure & Efficient Extracts
Sustainably Sourced
Made In An FDA Registered Facility
Product reviews
See what our customers have to say.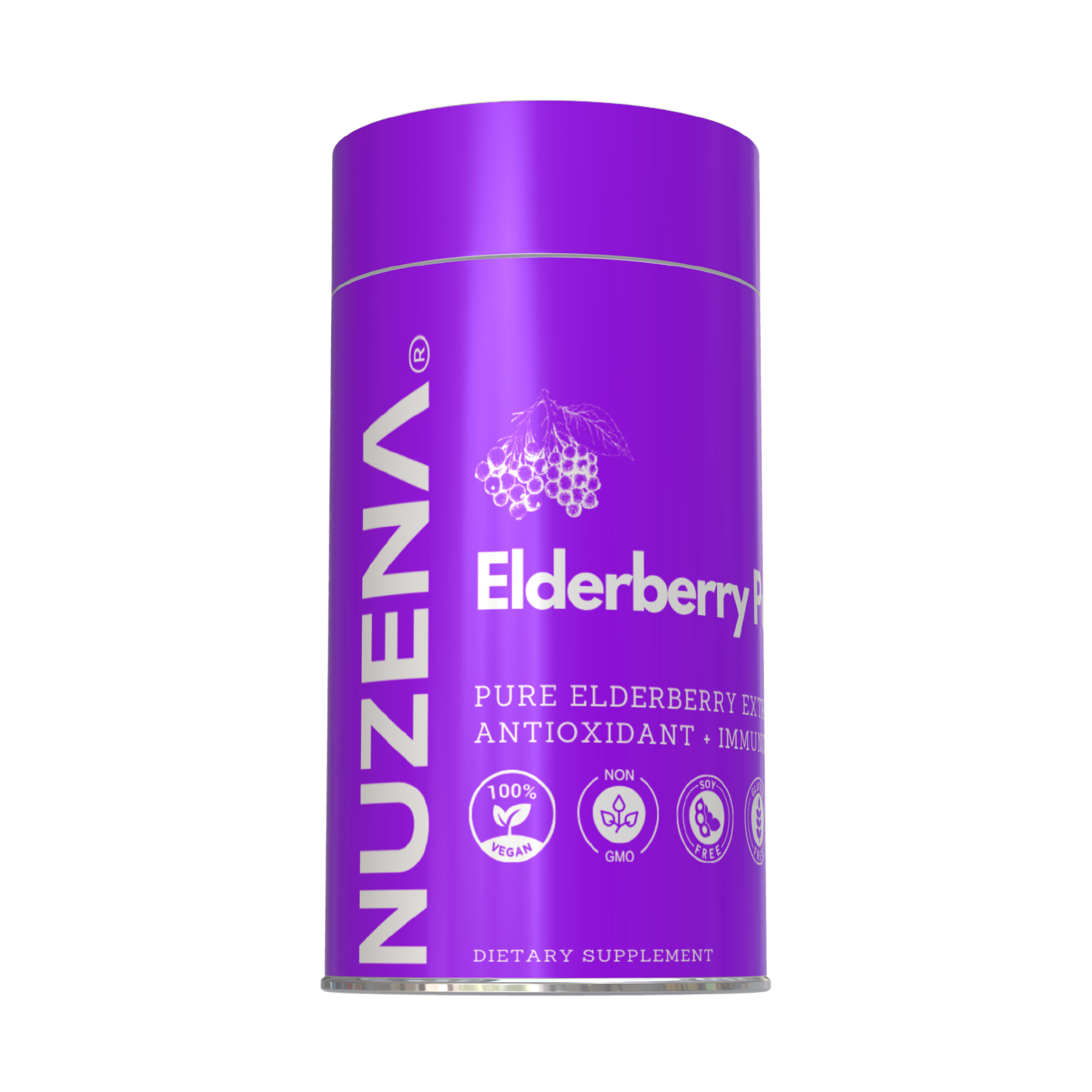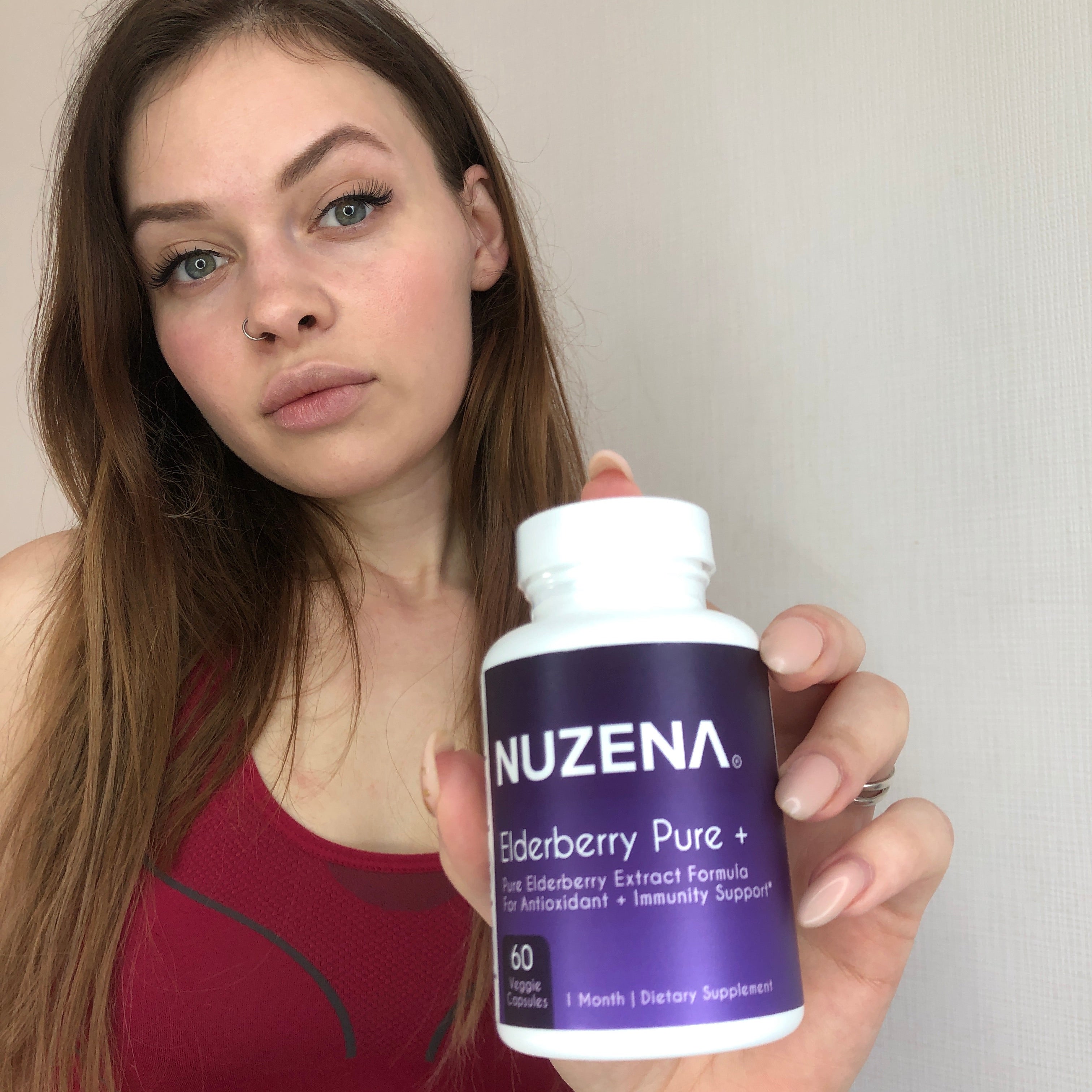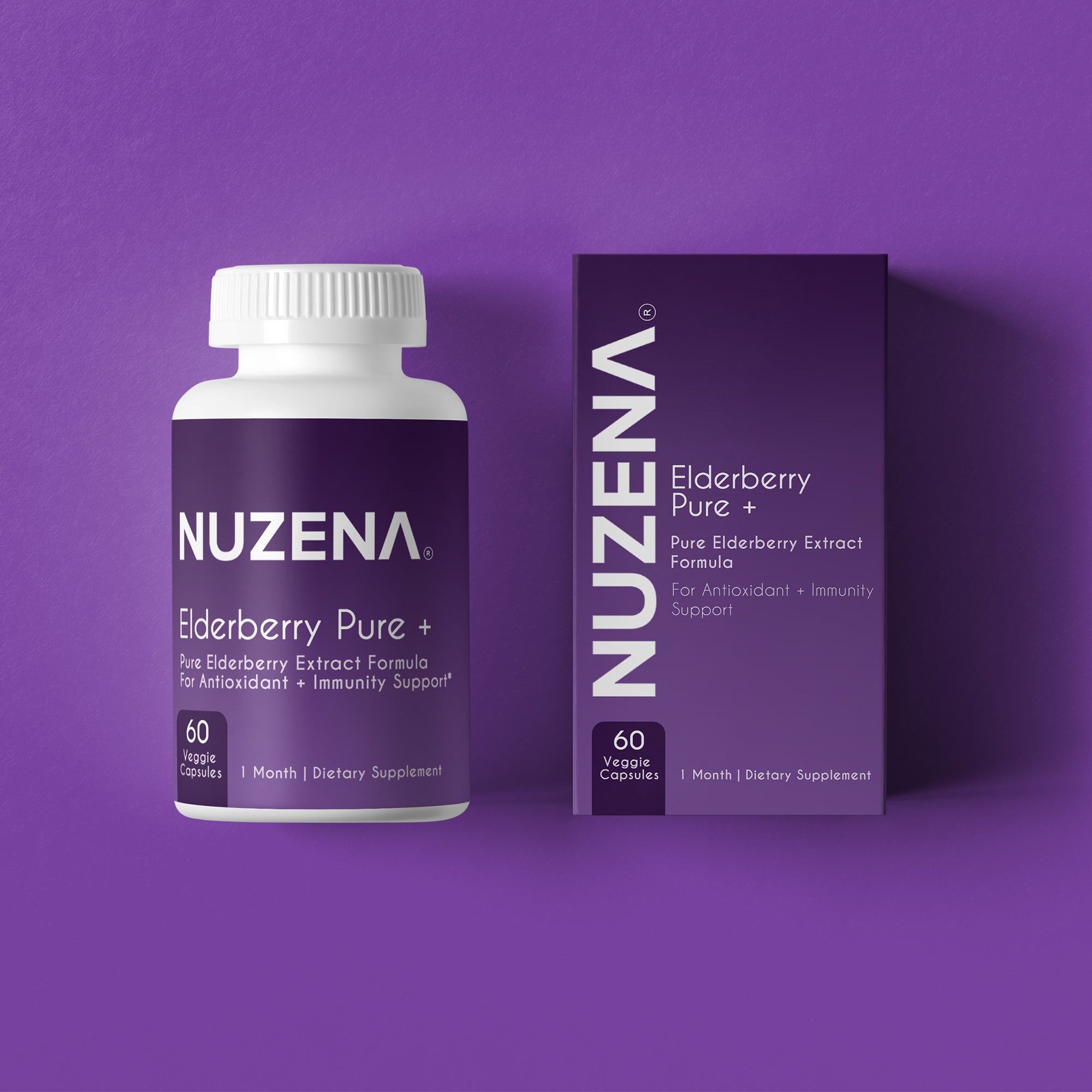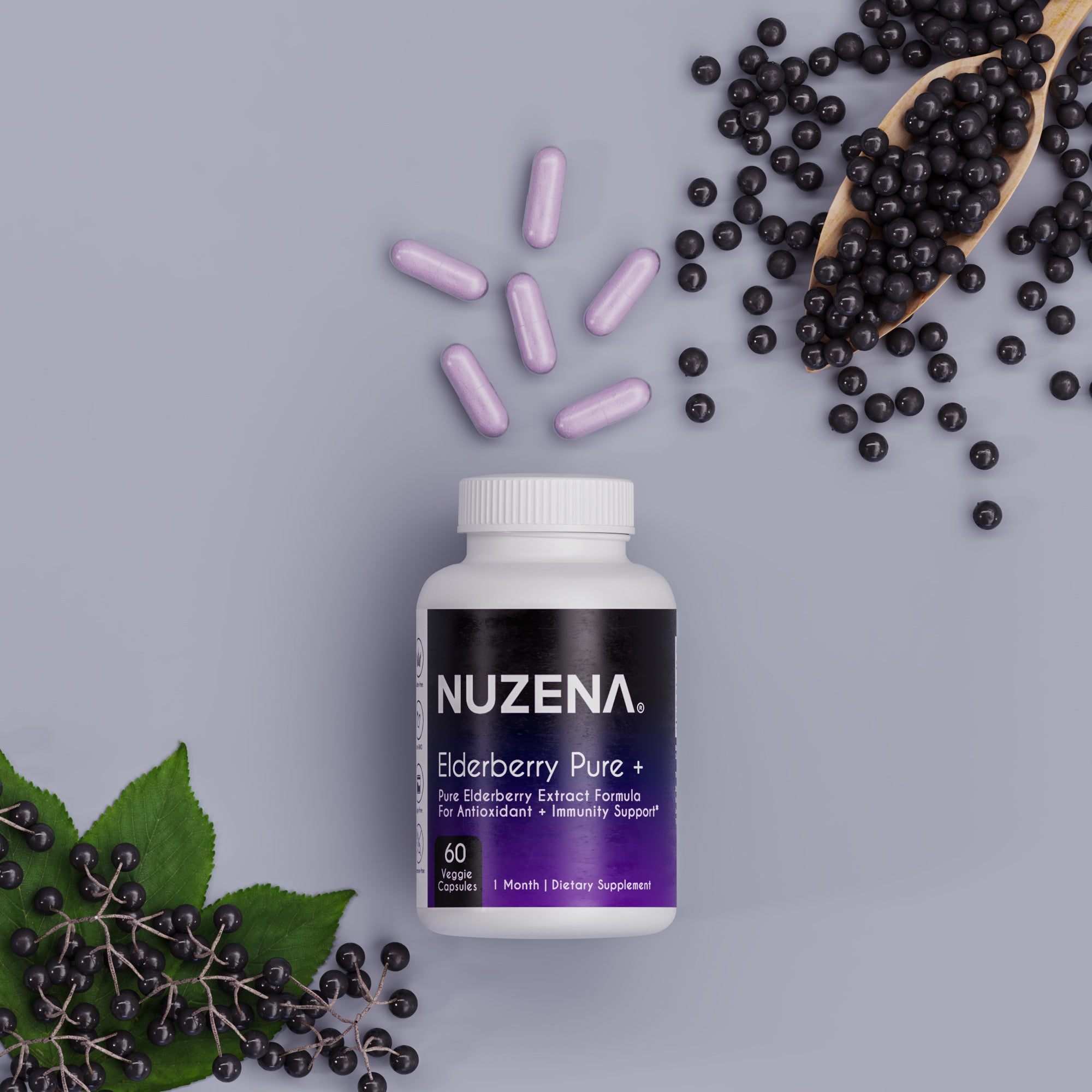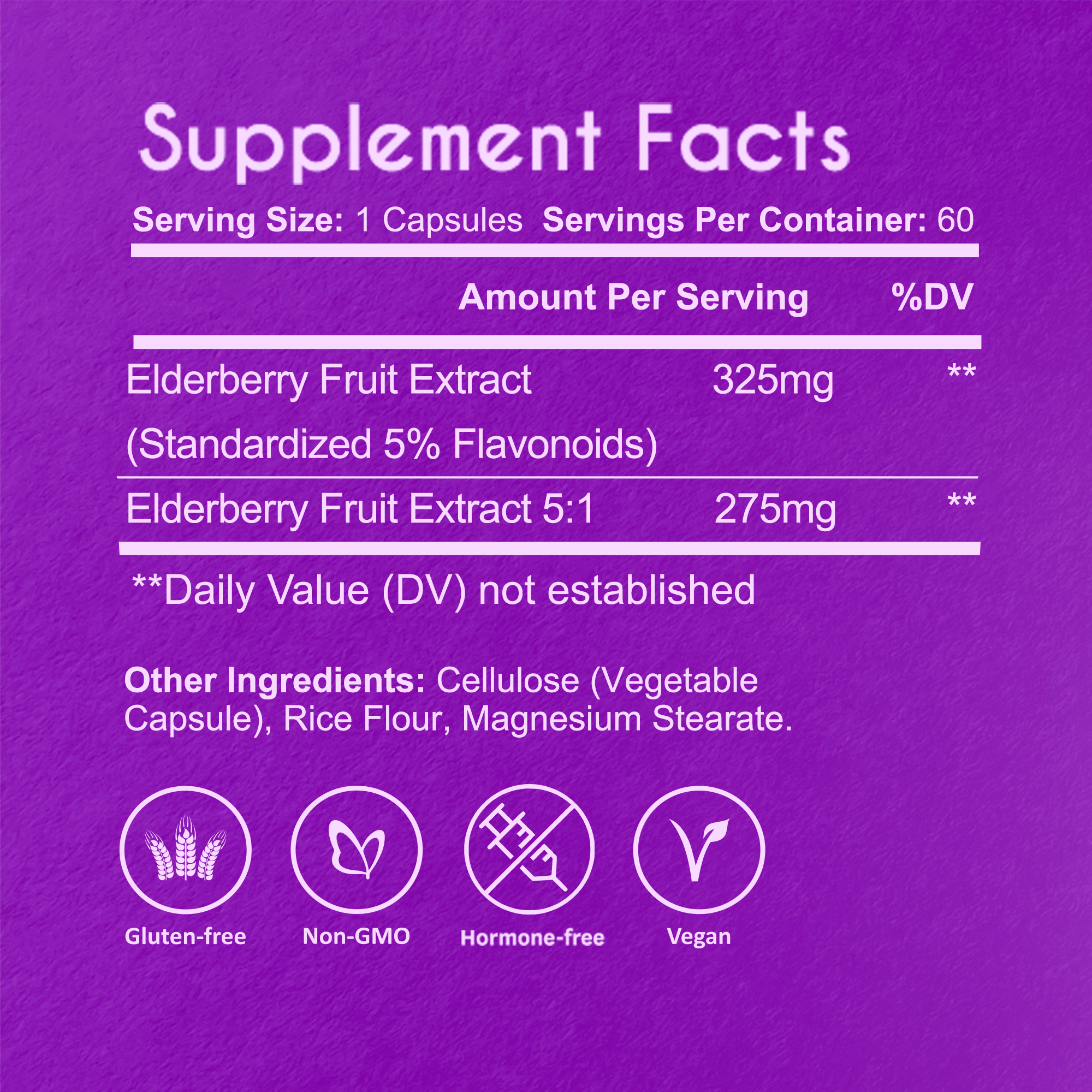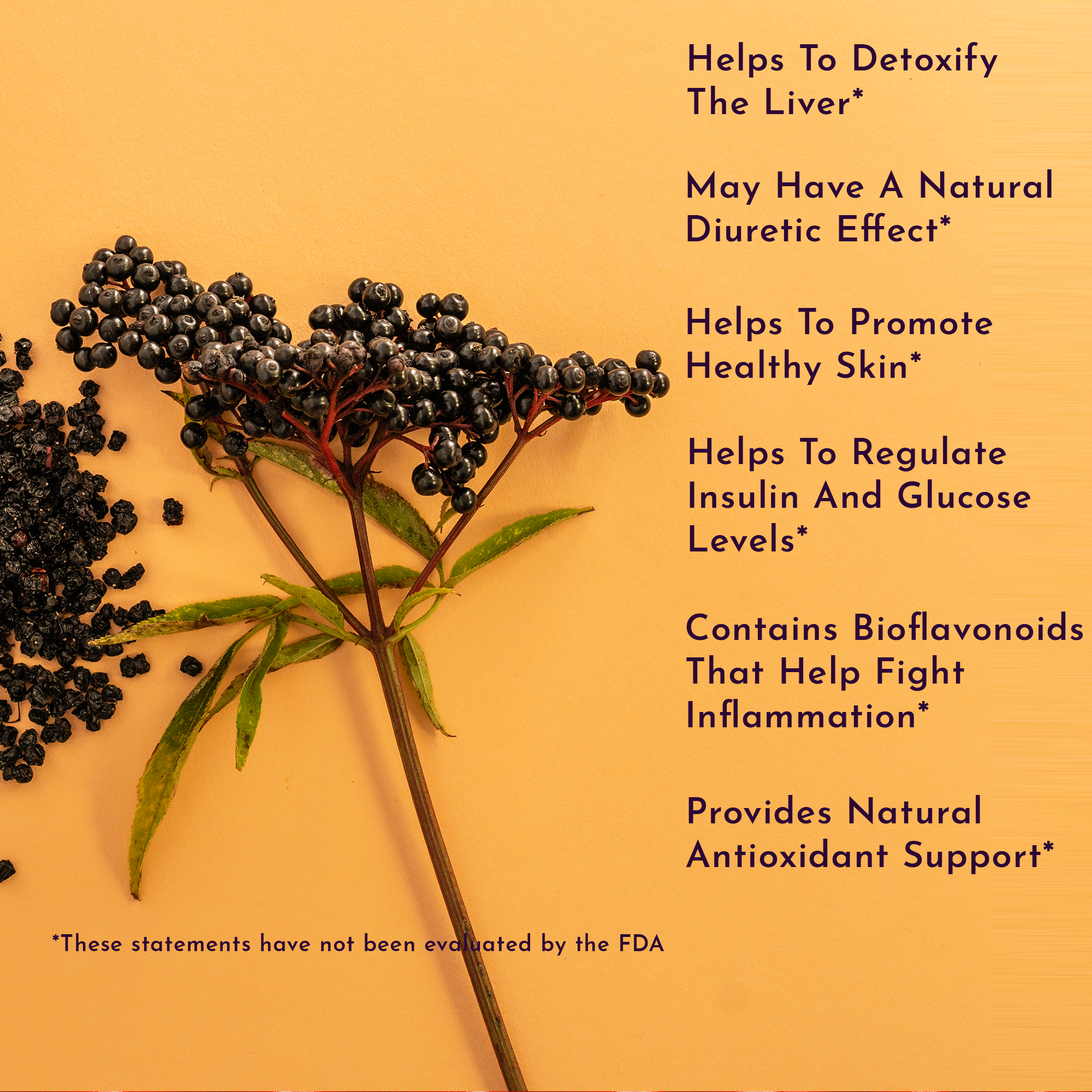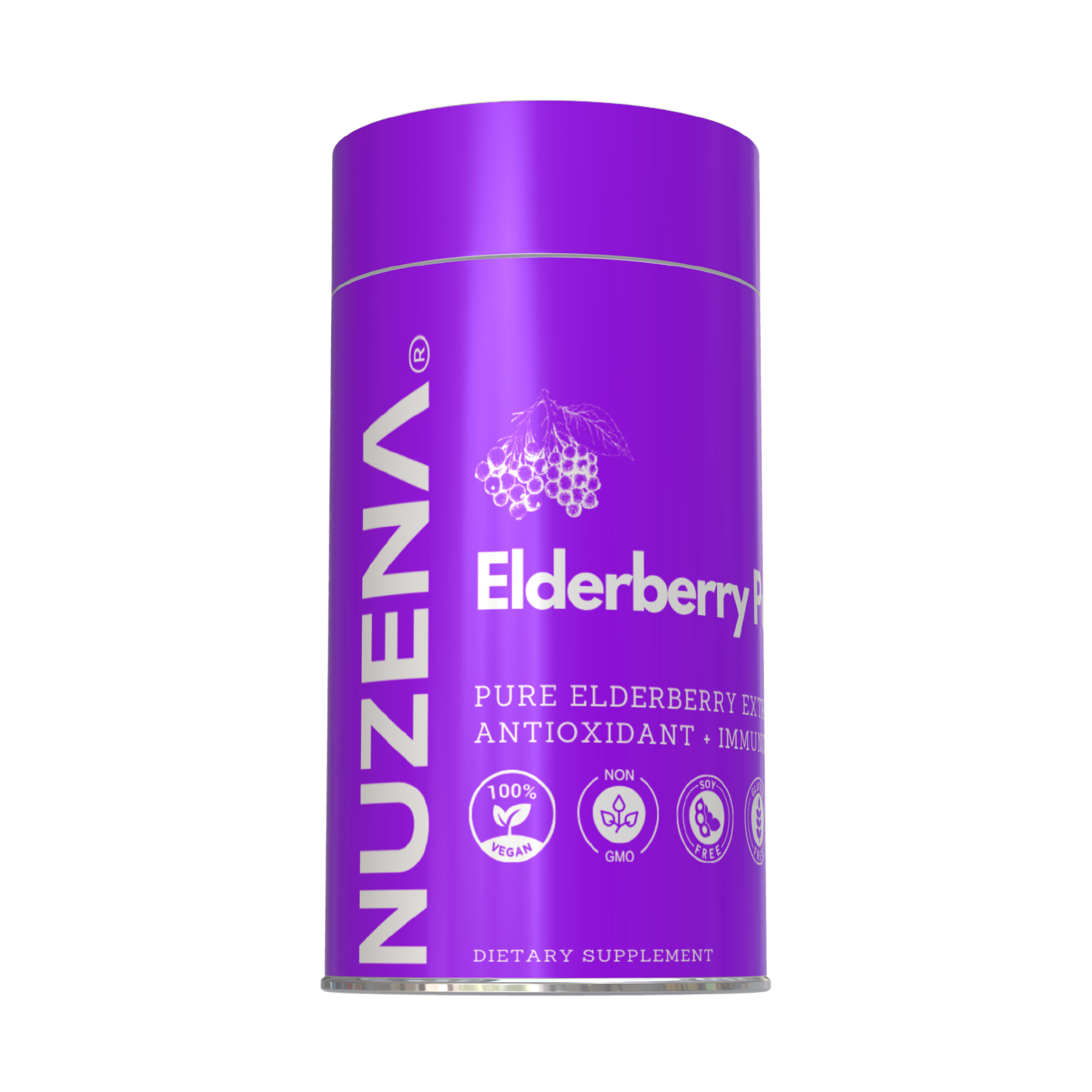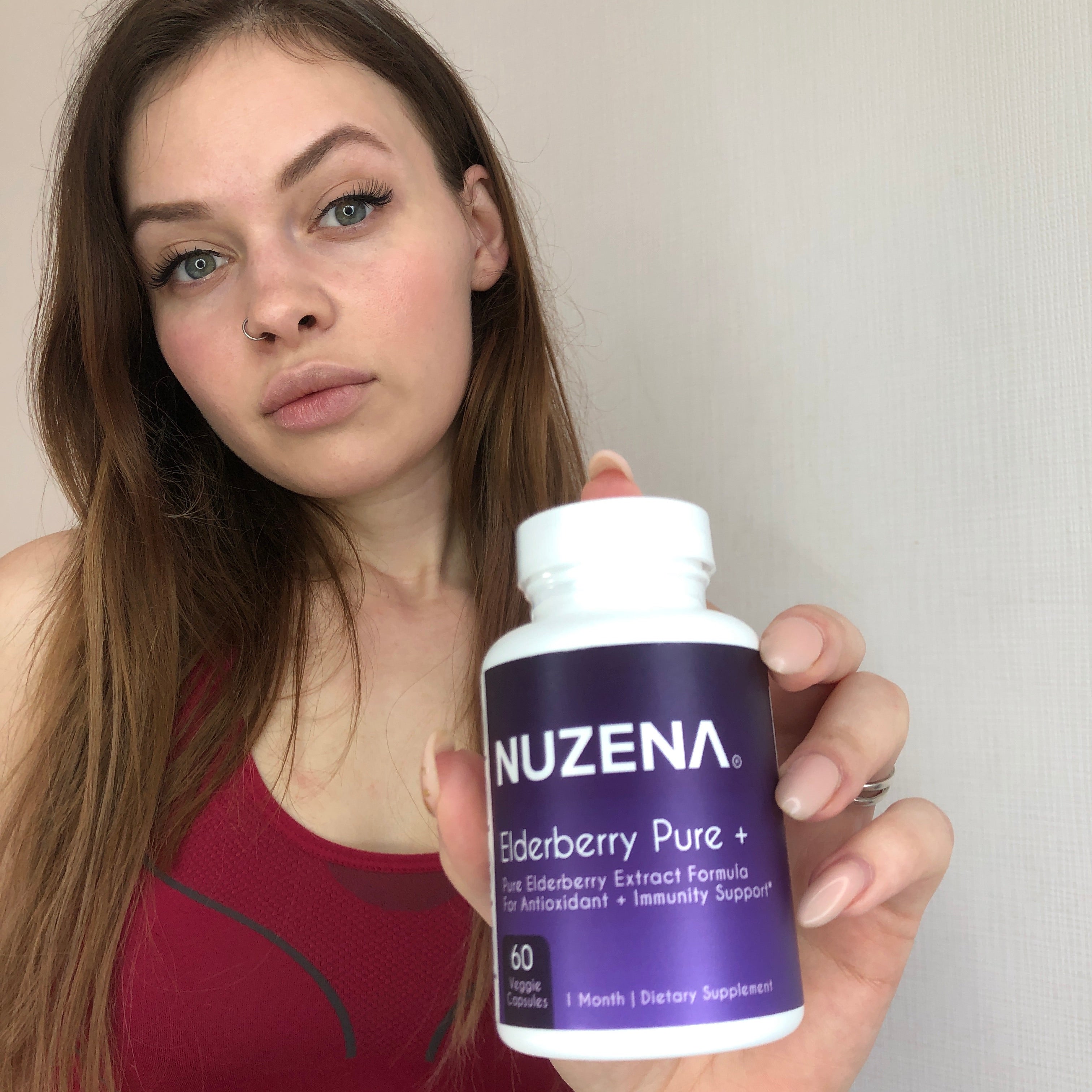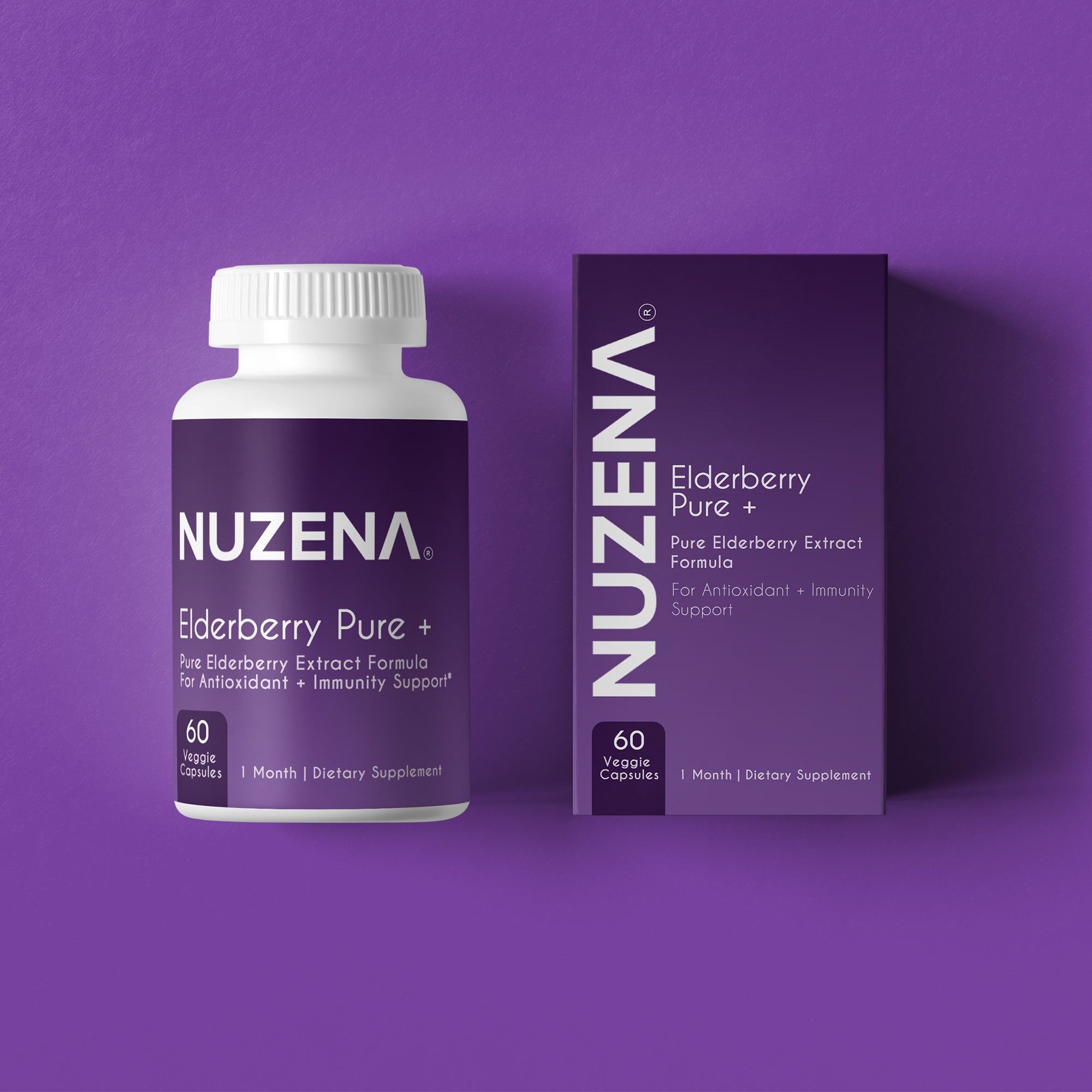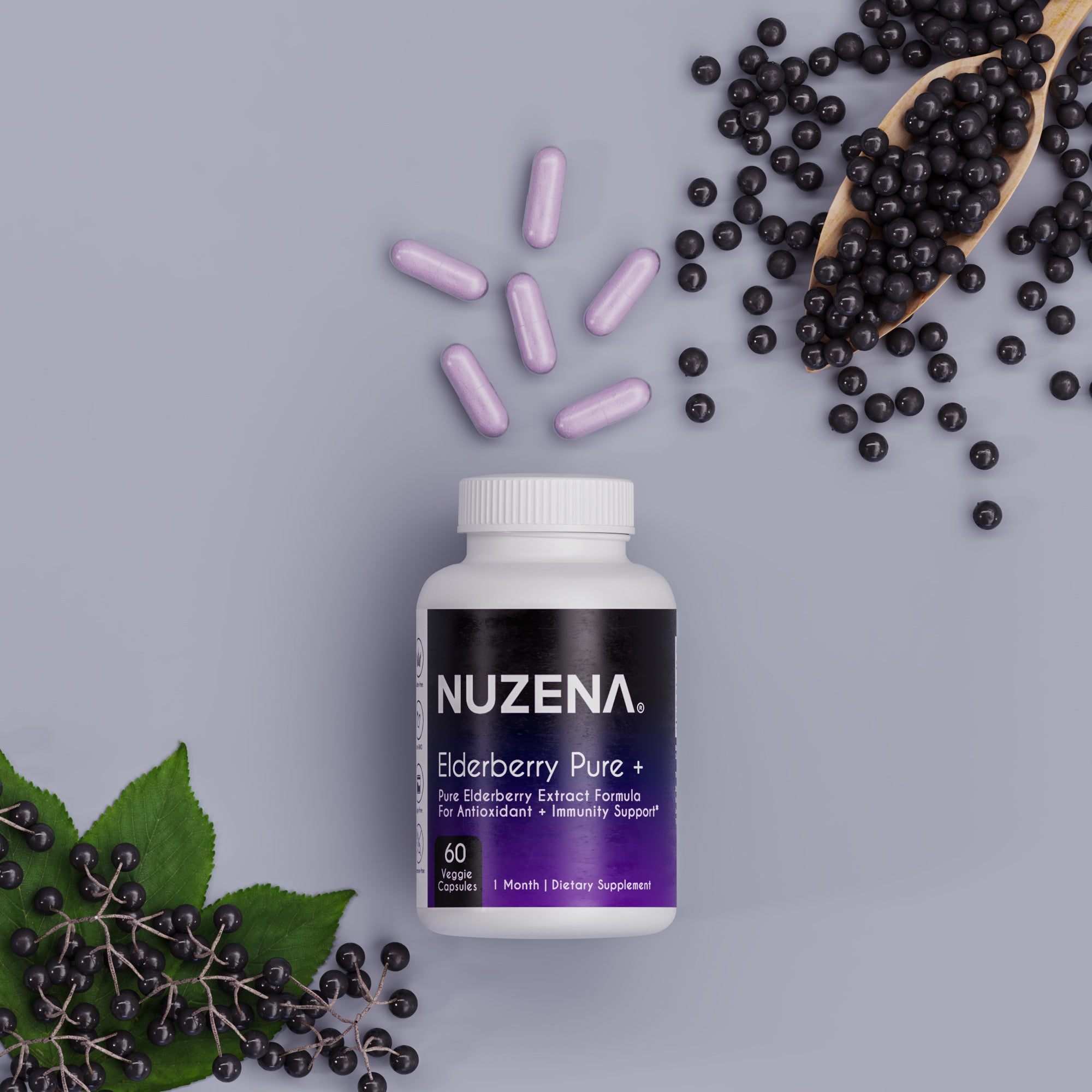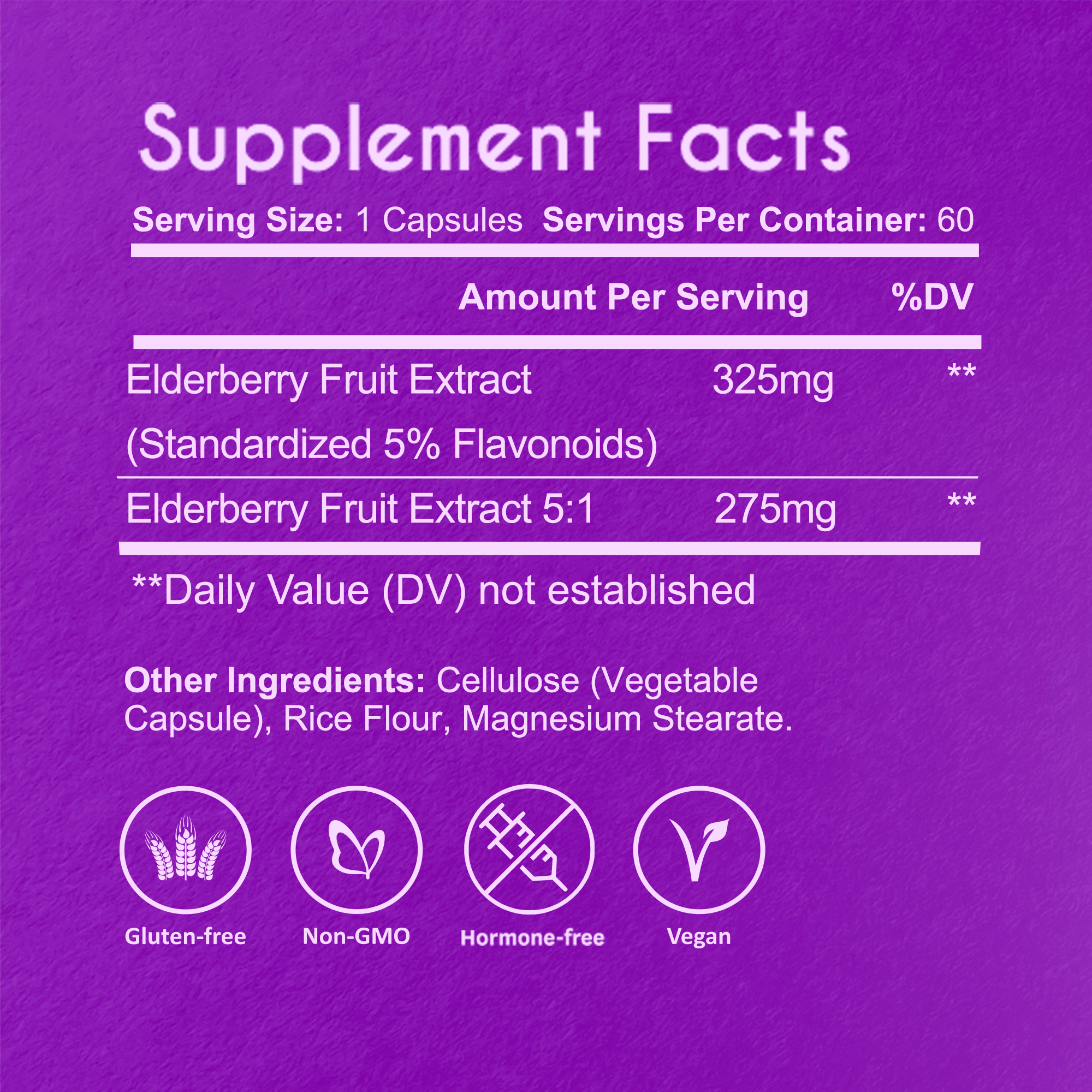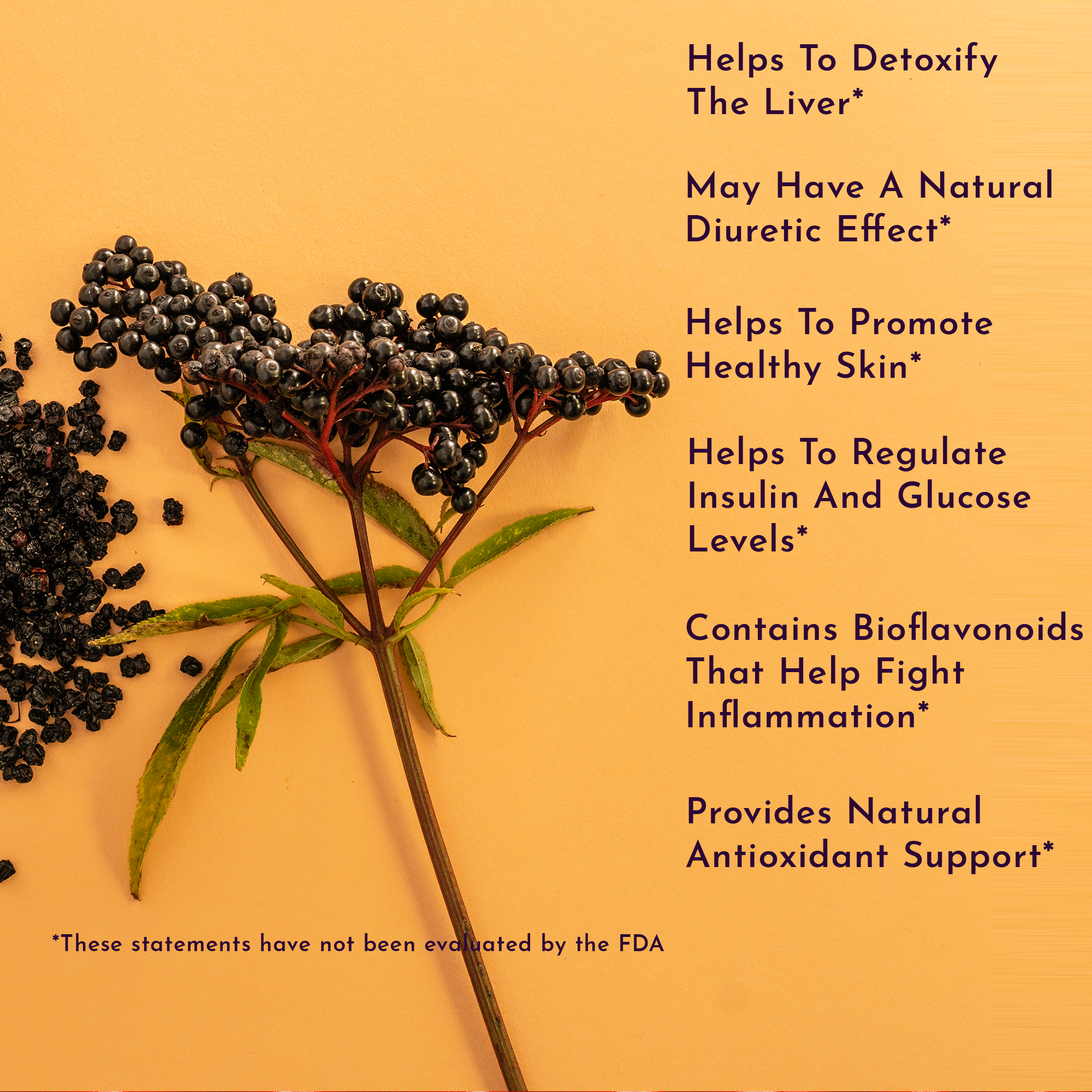 Elderberry Pure +
$35.00
"Had never heard about the benefits of Elderberry but decided to try it. I definitely feel healthier!"
—Jackie T, Nuzena customer
Ultimate Protection Against Infection And Inflammation
Nuzena Elderberry Pure + formula helps to detoxify the liver, promotes healthy skin and provides natural antioxidant support. This amazing natural resource helps to regulate insulin and glucose levels, may have a natural diuretic effect, and contains bioflavanoids that help fight inflammation.  Developed by health care professionals, this formula is made with scientifically backed ingredients that help to fight infection and inflammation.
TRY RISK FREE TODAY WITH A 30 DAY MONEY BACK GUARANTEE