Verified Nuzena Customers
Beetroot Boost + provides natural antioxidant support, athletic performance and recovery, and support to reduce inflammation

Suitable for Men & Women
Beetroot Boost + formula is made with ingredients suitable for both men & women
100% Drug-free
Made with pure and natural ingredients inside an FDA registered facility that adheres to GMP guidelines
Pure Beetroot Powder Formula For Nitrate & Antioxidant Support
Did you know that beets are in the same food family as spinach? Did you know that a lot of Beetroots are used to enhance athletic performance? Athletes commonly consume beetroot juice or beetroot powder to improve endurance and performance.
Organic Beetroot Powder (1300 mg)
Organic beetroot powder contains all of the benefits of its original organic beetroot form. It has simply been dehydrated and pressed into powder form, making it easier to put in a capsule. This is a great way to receive the benefits of organic beetroot without consuming a lot of beets. Organic beetroot powder is known for its antioxidants, nitrates, and anti-inflammatory properties.
Beetroot Boost +
$35.00
✔️✔️ TRY RISK FREE TODAY WITH A 30 DAY MONEY BACK GUARANTEE ✔️✔️
What are the benefits you ask?
Beetroot Boost + is a natural formula that has been specifically designed by health professionals to provide natural support for nitrate and antioxidant benefits. Nuzena's Beetroot Boost + formula has been made with natural ingredients that have been backed by scientific research to naturally support athletic performance and reduce inflammation.
Natural antioxidant support*
Beets are packed with antioxidants, including an antioxidant called alpha-lipoic acid. Alpha-lipoic acid and other antioxidants found in beets may help to lower glucose levels and may help decrease diabetic symptoms. Studies have also shown that beetroot may act as a protective agent against free radicals. Free radicals damage cells in the body and are brought on by an abundance of oxidative stress.
Natural athletic performance and recovery*
Research suggests that nitrates and specifically beetroots can help with athletic performance and recovery time. Studies have indicated that beetroots can help oxygen use and improve muscle absorption during and post-exercise, helping with higher levels of performance and recovery. Beets are often consumed by athletes in juice, supplement, or whole form for that reason.
Natural support to reduce inflammation*
Beets carry a lot of anti-inflammatory properties, one in particular called betalain has been shown through studies to reduce pain and inflammation in people with osteoarthritis. Studies also show that beets also contain anti-inflammatory properties that help with muscle recovery and inflammation pain.
Nuzena Quality Certification
As part of Nuzena's commitment to formula quality and transparency, we have now developed our own quality certification tracker so you can now see the ingredient quality testing results of each batch of our products in real-time.
View Real Time Report
Introducing
Resveratrol Rapid +

Resveratrol Rapid + is a natural formula that has been specifically designed by health professionals to provide natural antioxidant and anti-inflammatory support for helping to lower blood pressure, support healthy blood sugar levels, and promote longevity.

Resveratrol is a plant compound that acts as an antioxidant and has several health benefits including protecting brain function, supporting anti-aging, supporting healthy blood sugar levels, and lowering blood pressure. Resveratrol is commonly concentrated in the skins and seeds of grapes and berries. These parts of the grape are included in the fermentation of red wine, hence its particularly high concentration of resveratrol.

Take a look at some of the benefits below.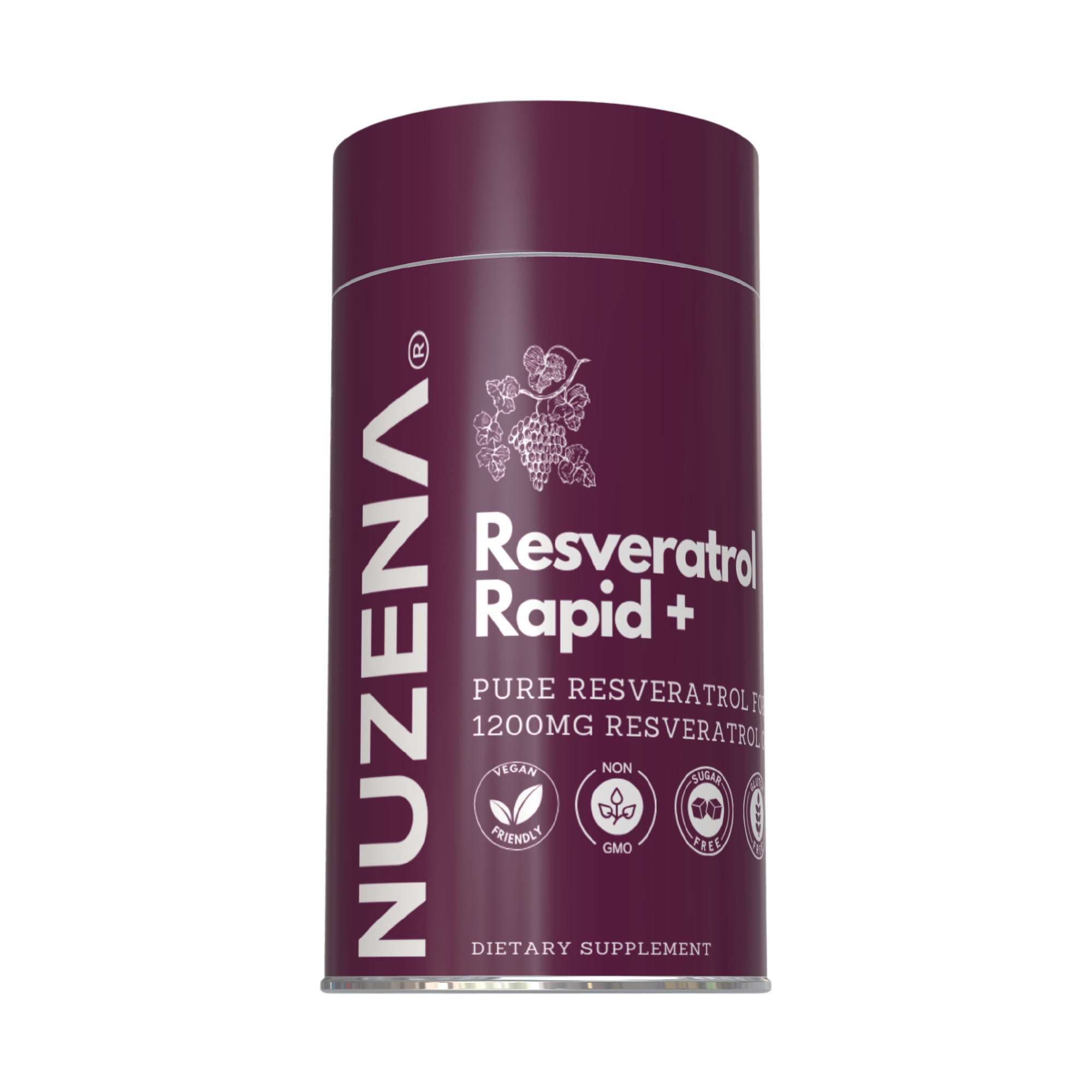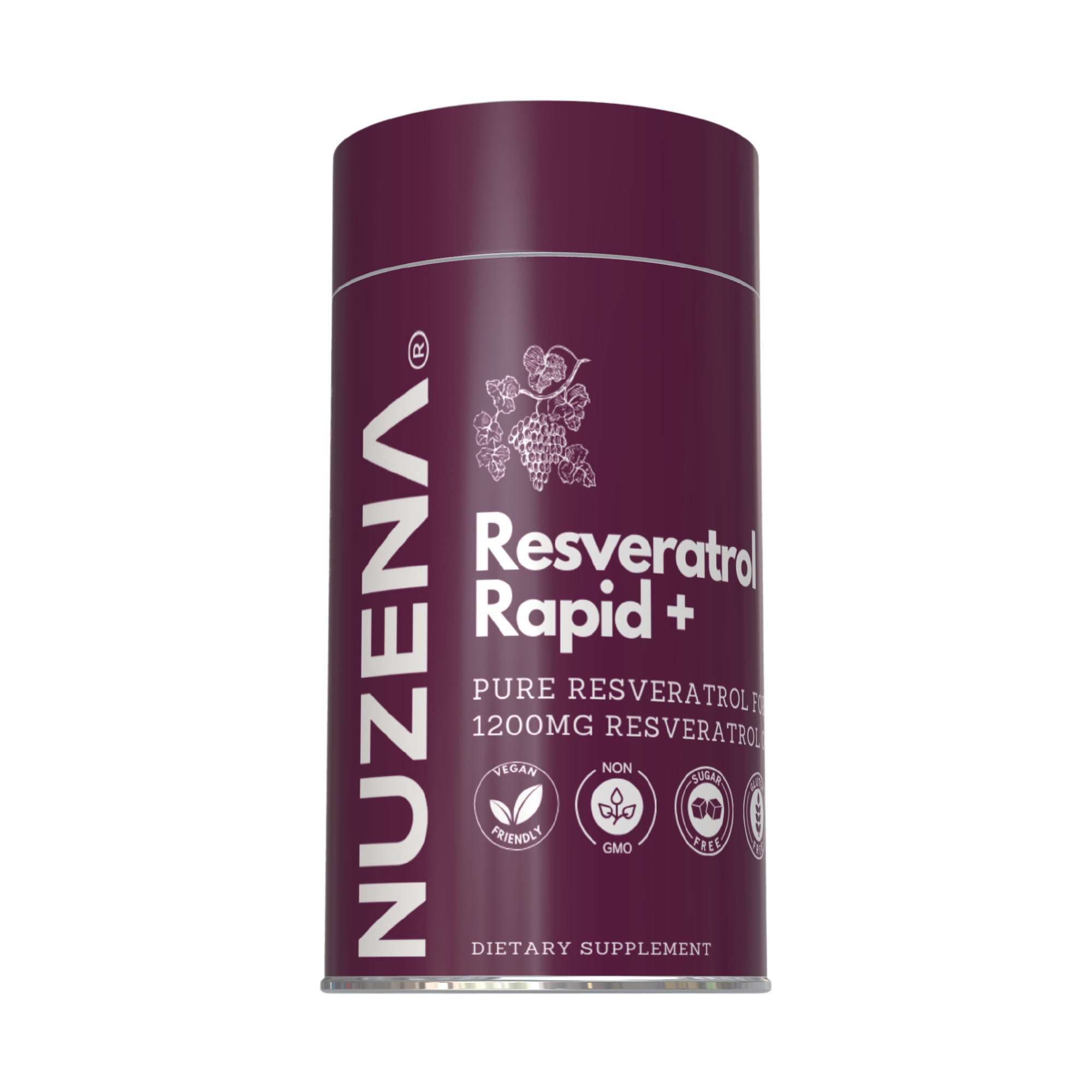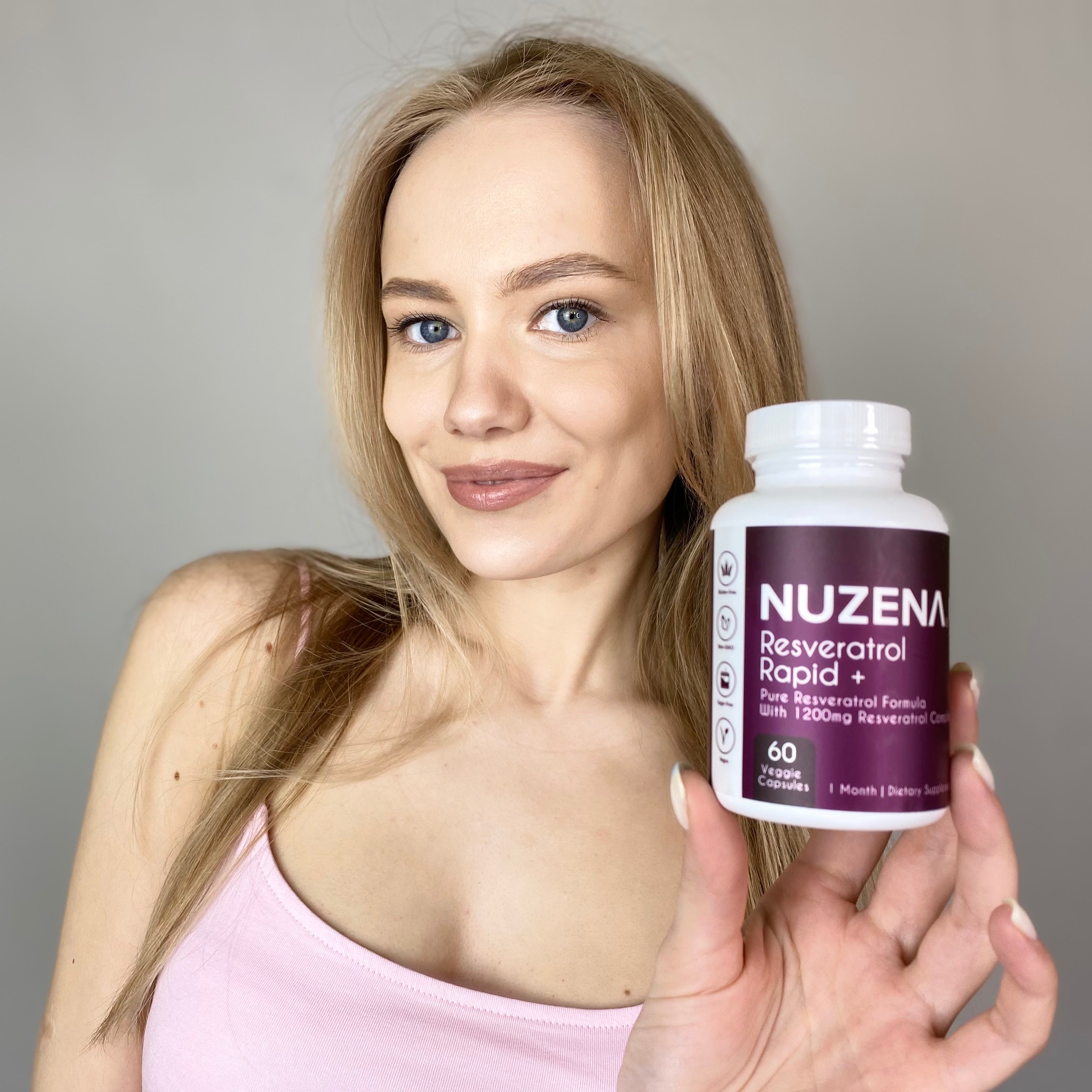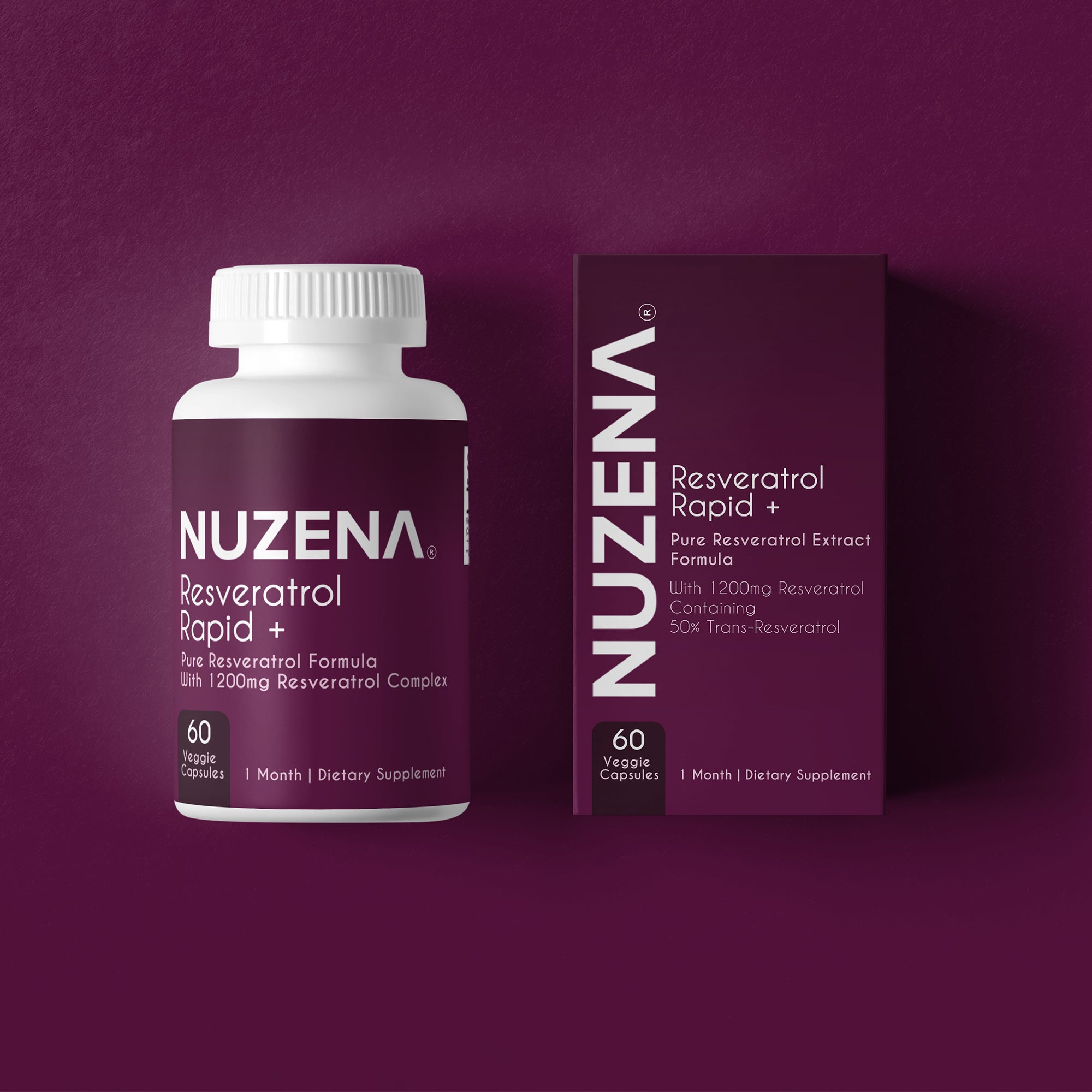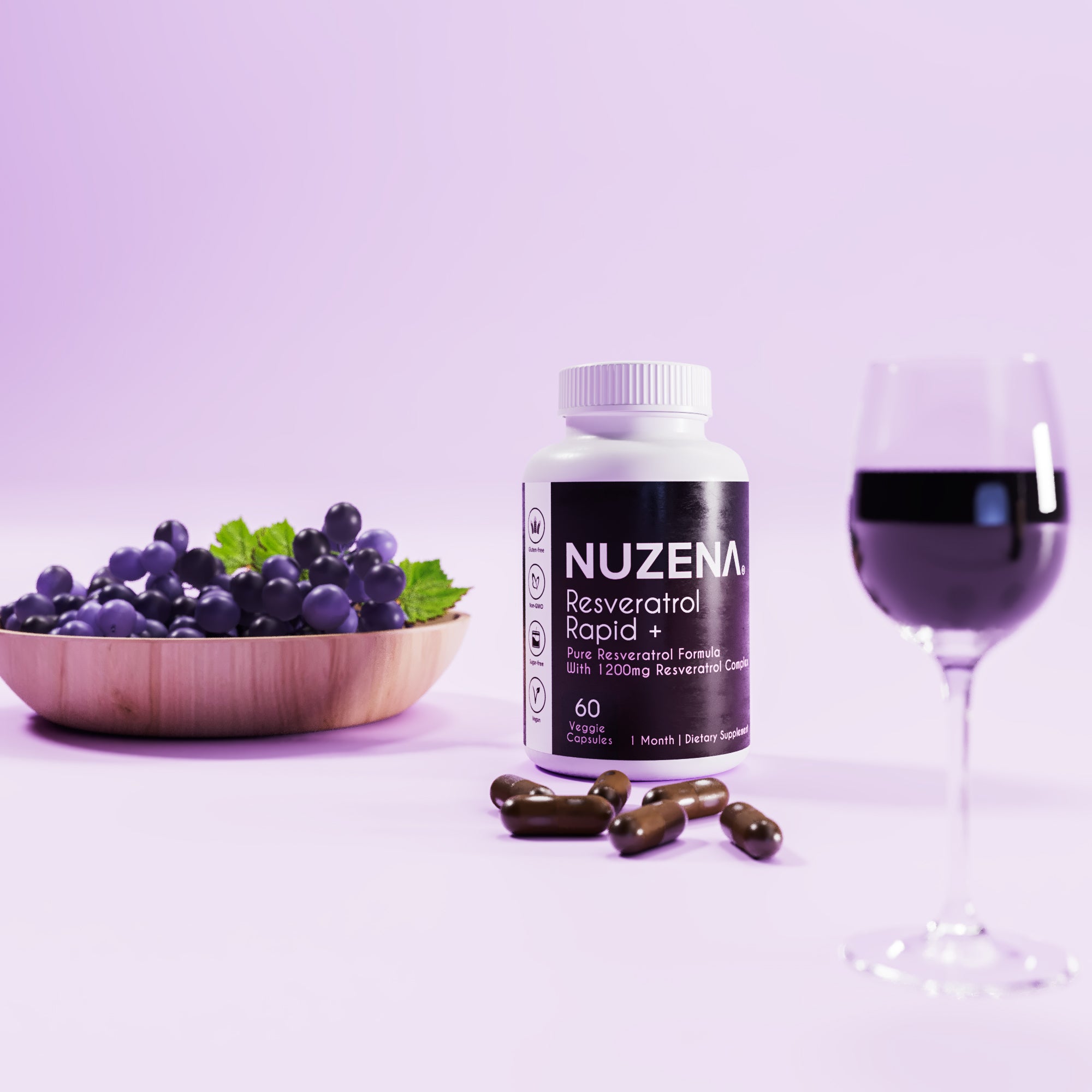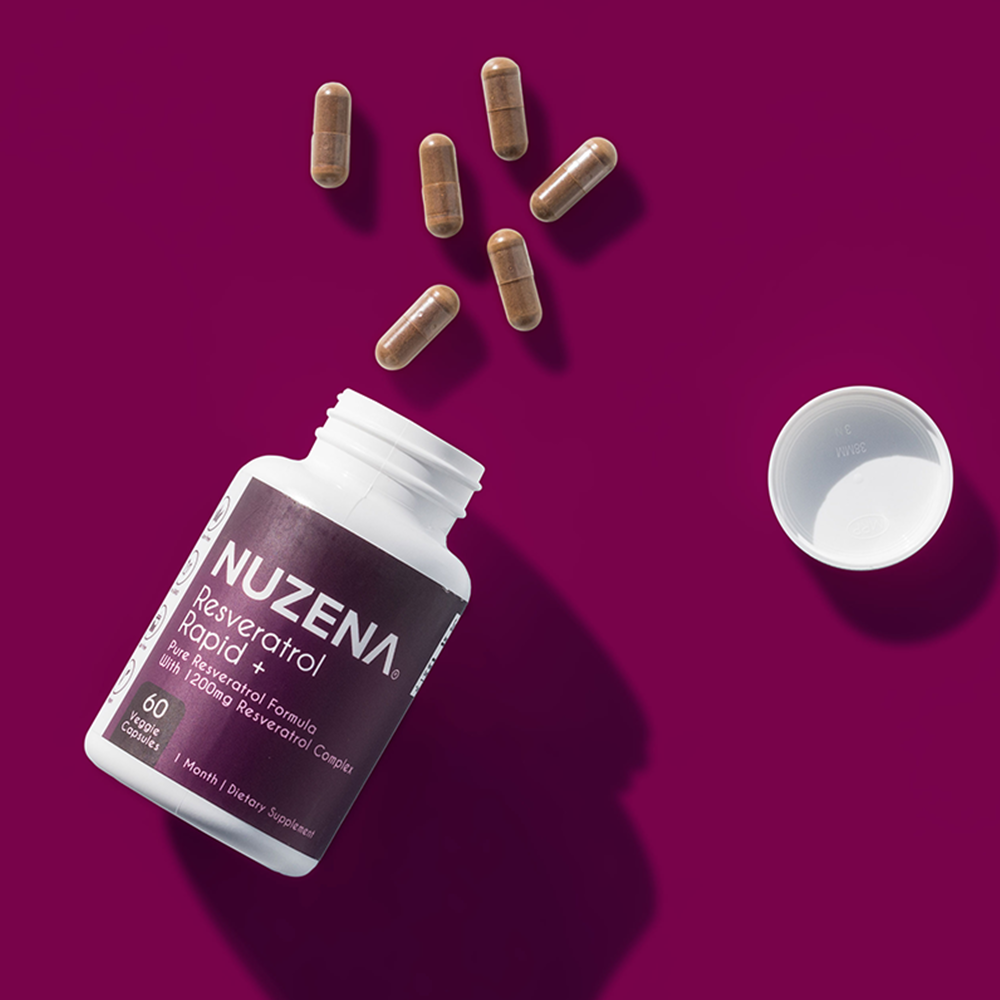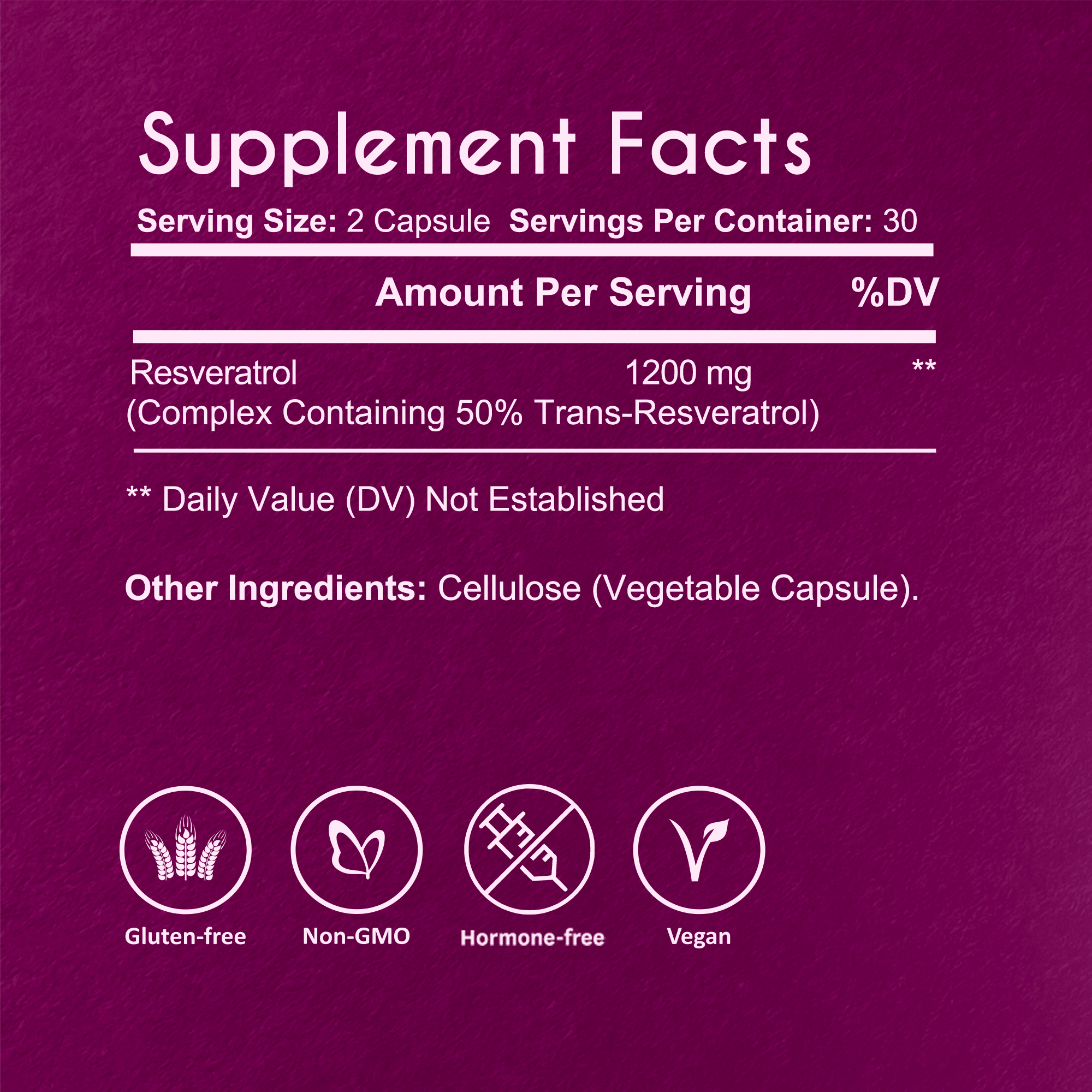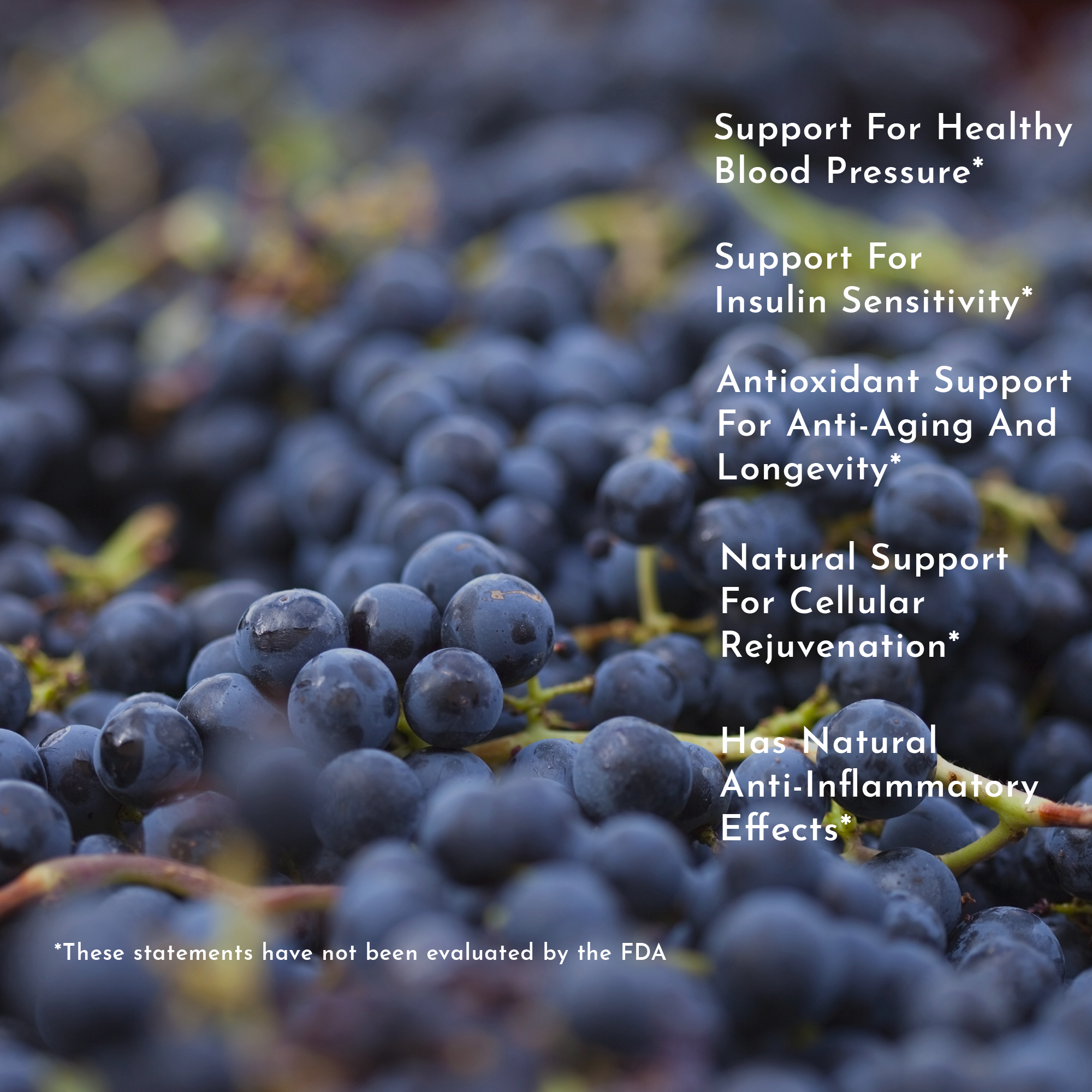 $45.00
Backed by scientific research
The ingredients used in our formulas are all backed up by scientific research by health professionals and institutions. Take a look at what some of the worlds most reputable sources have to say.
Mayo Clinic
"Beets are low in calories, and they provide many benefits, including their nutrition profile. They are rich in antioxidants and vitamins. Many people might not think that beets are a heart-healthy food, but, actually, beets contain a high level of nitrates, which have a blood pressure-lowering effect. People who exercise regularly also have higher needs, about 1.1–1.5 grams per kilogram."


More Info

Harvard Medical School
"Beets rarely rank high on anyone's list of most-loved vegetables. But here's a reason to give these ruby-red roots another try: beet juice may help lower blood pressure, according to a study in the February 2015 Hypertension. Beets contain naturally high levels of nitrates, which your digestive system converts into nitric oxide. This compound relaxes and widens blood vessels, which, in turn, lowers blood pressure."


More Info

NDNR
"A second study, from the Heart Research UK is looking into whether these same beetroot supplements could be used to prevent kidney failure arising from the use of dyes for coronary angiography. Coronary angiography is an x-ray technique that looks at arteries in the heart to diagnose various heart disorders. It is also used in planning surgical procedures of the heart.


More Info

Why Nuzena?
A few reasons why our customers love us.
Clinically Proven Ingredients
Free Personal Health Specialist Included
Free-Shipping Over $50
Simple & Easy Returns
Made With Natural Ingredients
Non-GMO Formulas
Gluten-Free Formulas
Pure & Efficient Extracts
Sustainably Sourced
Made In An FDA Registered Facility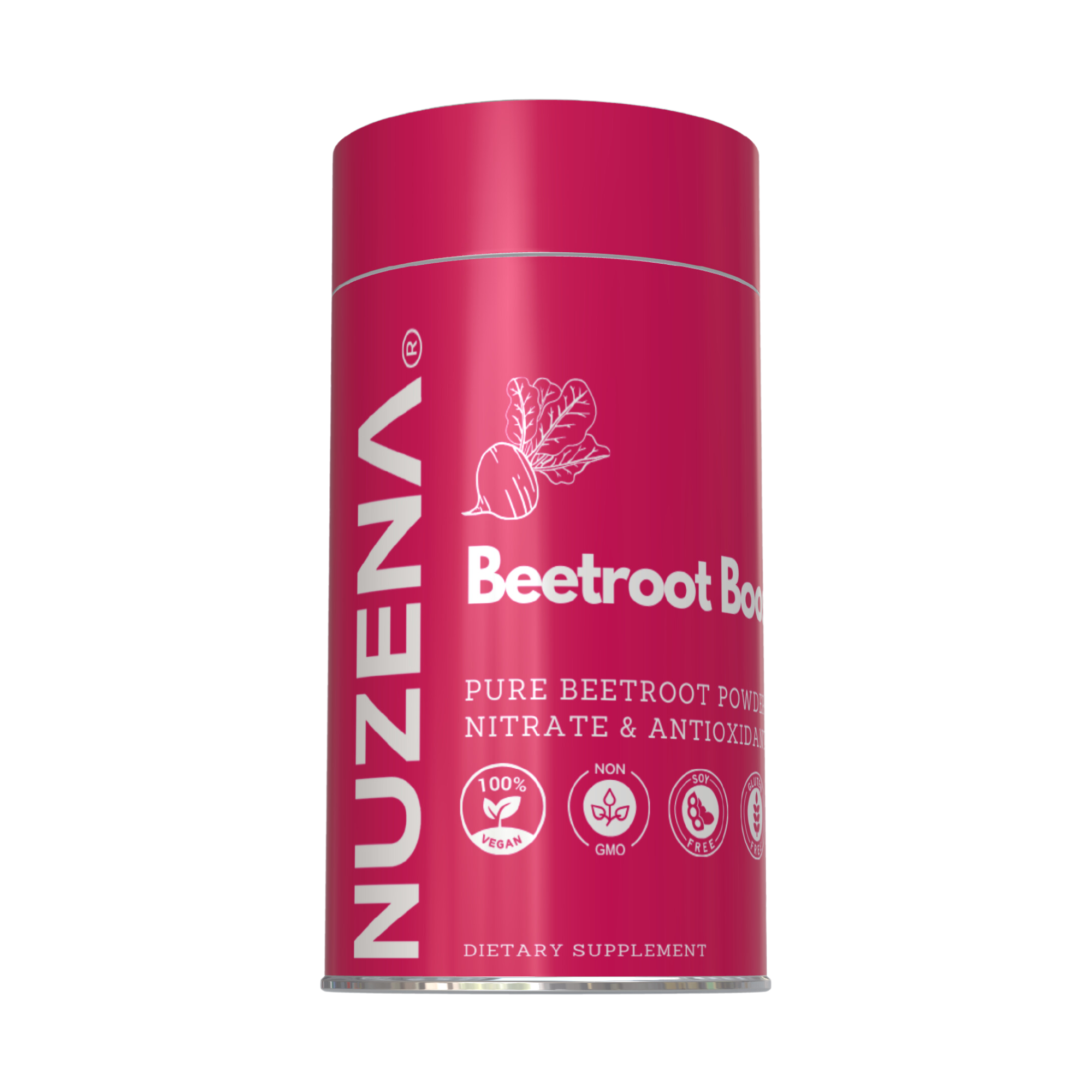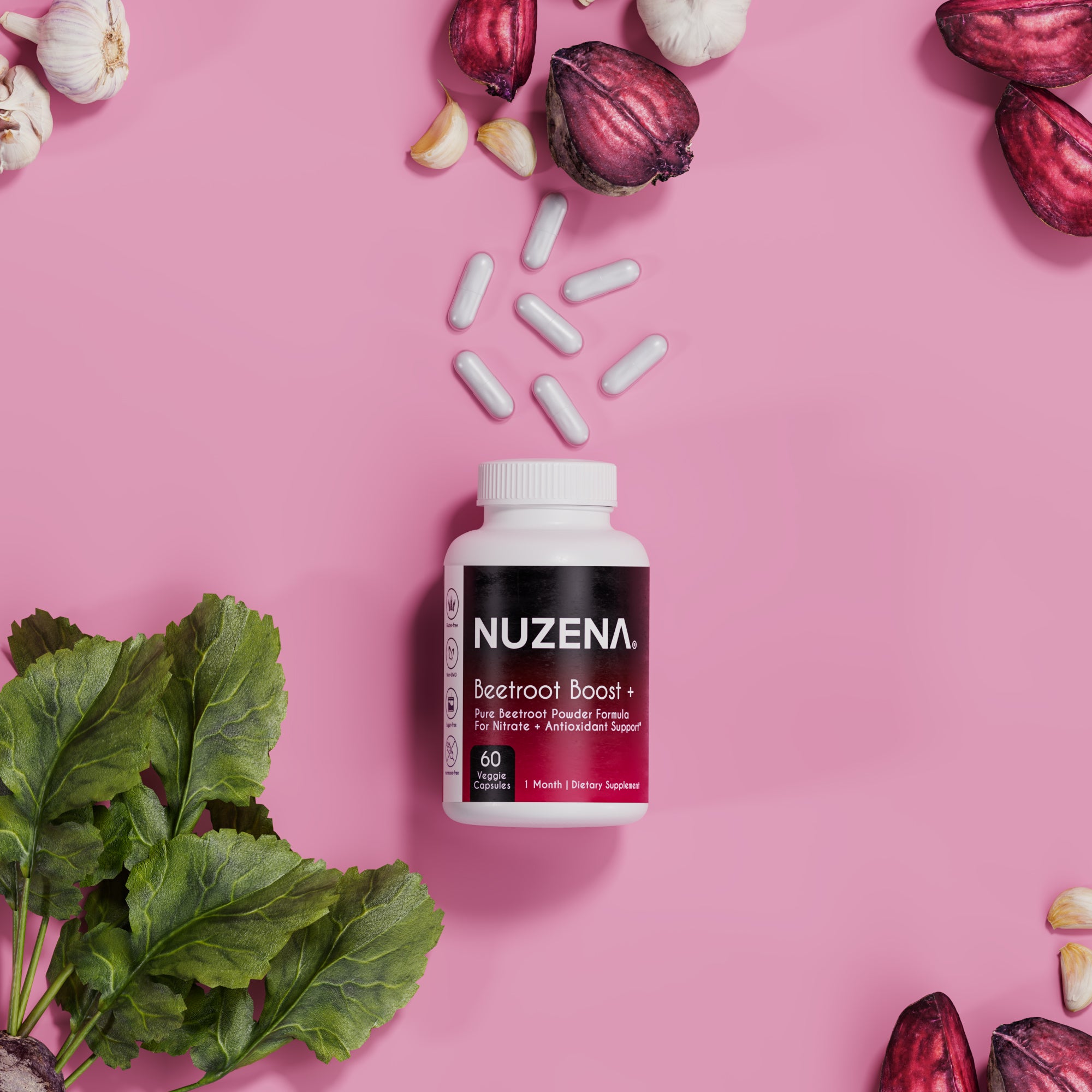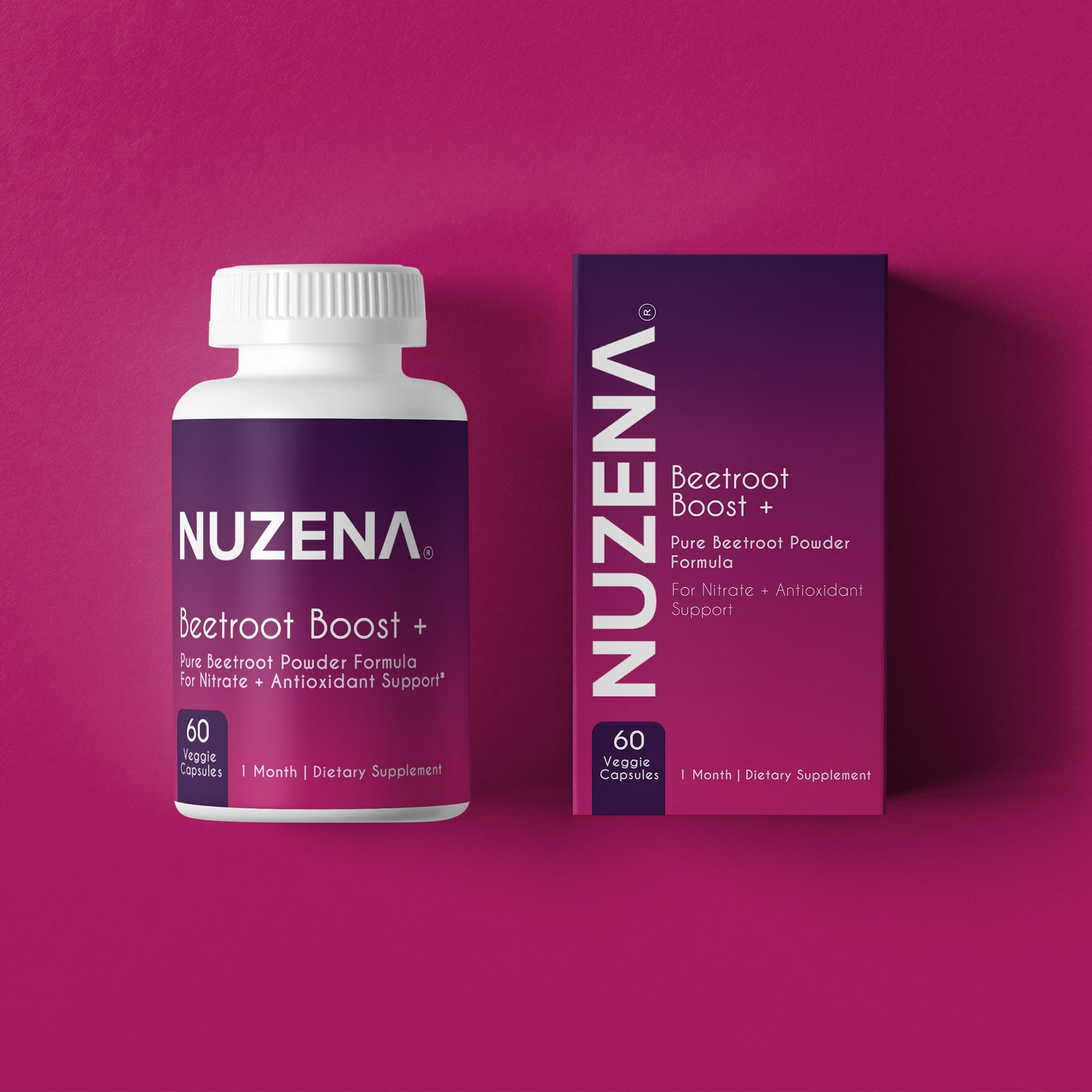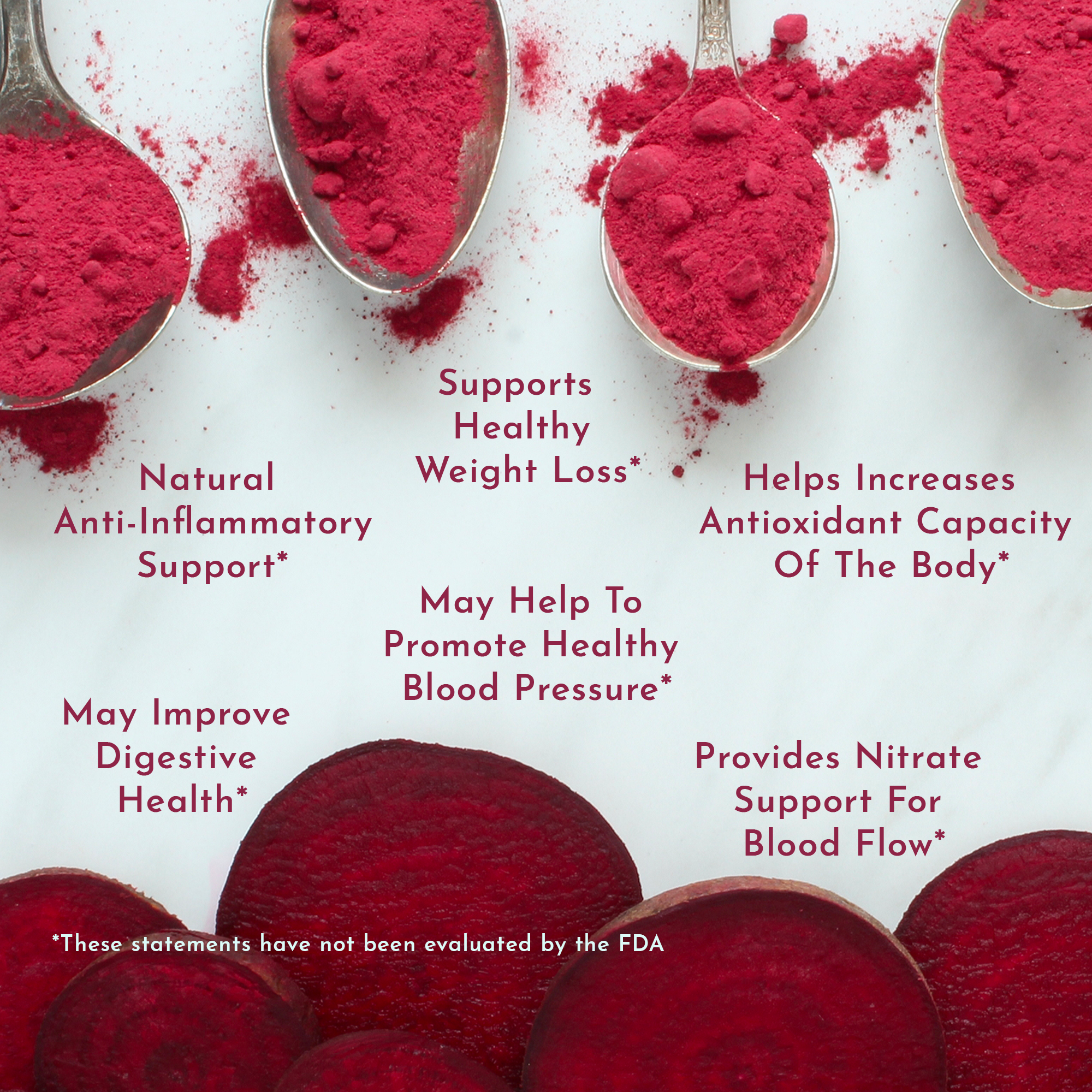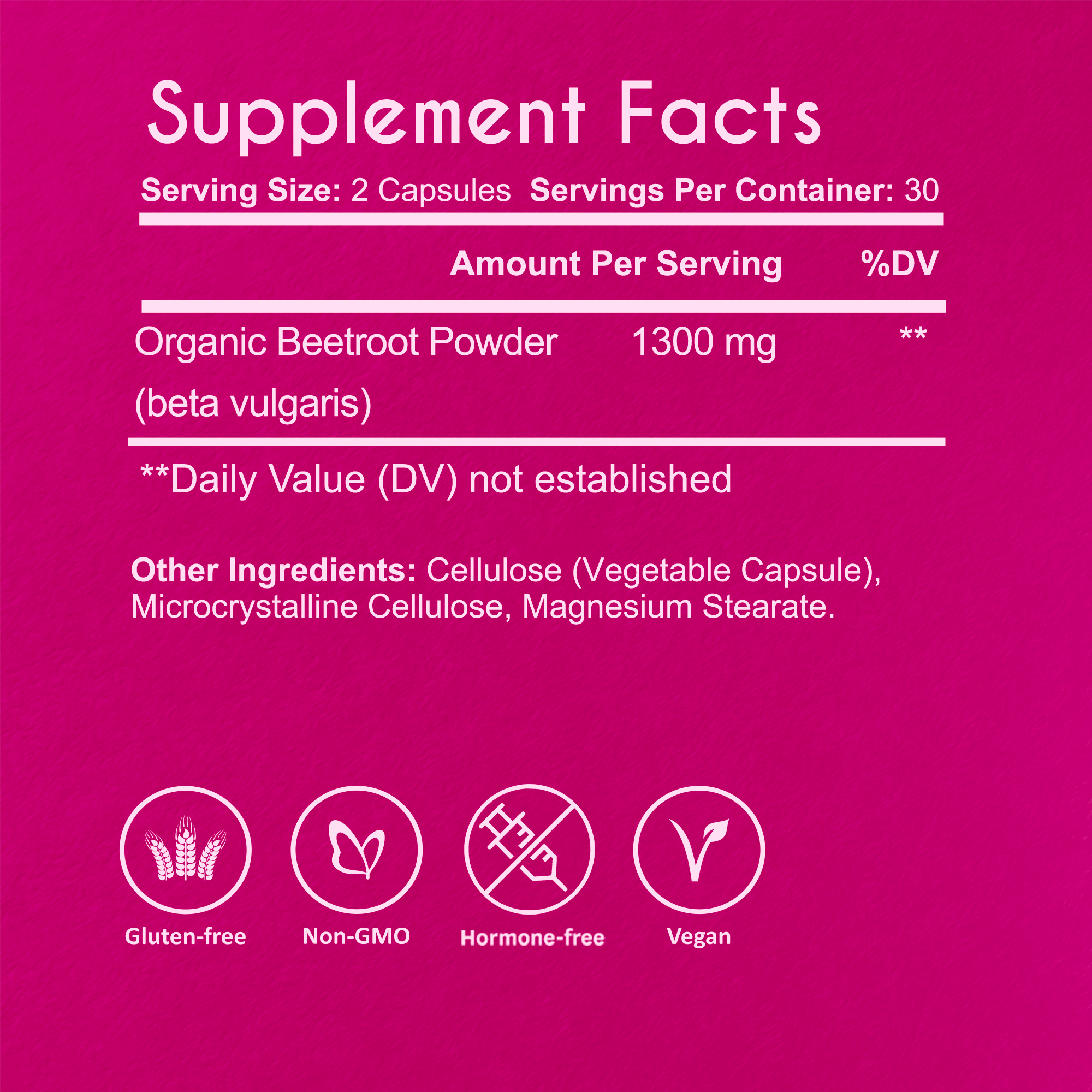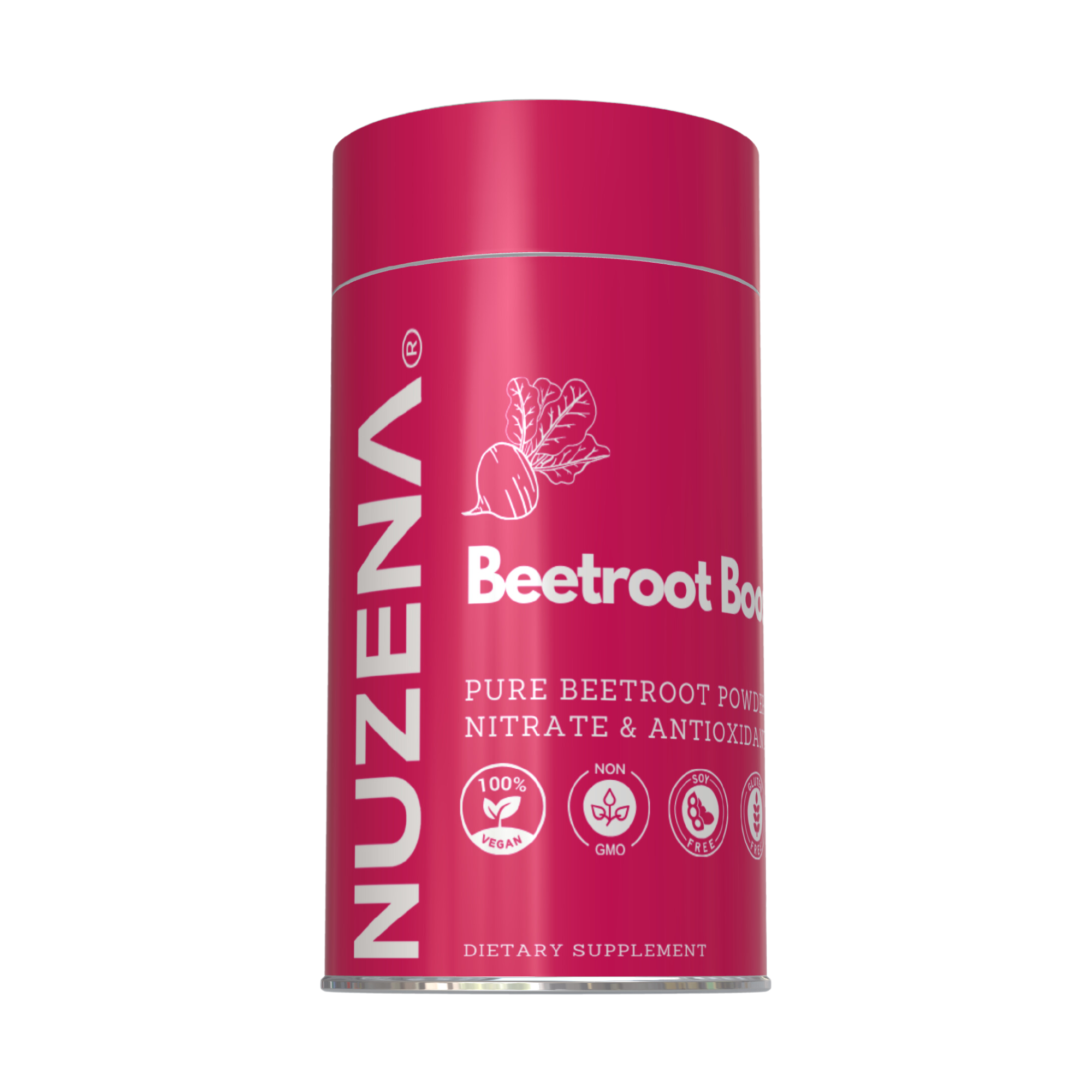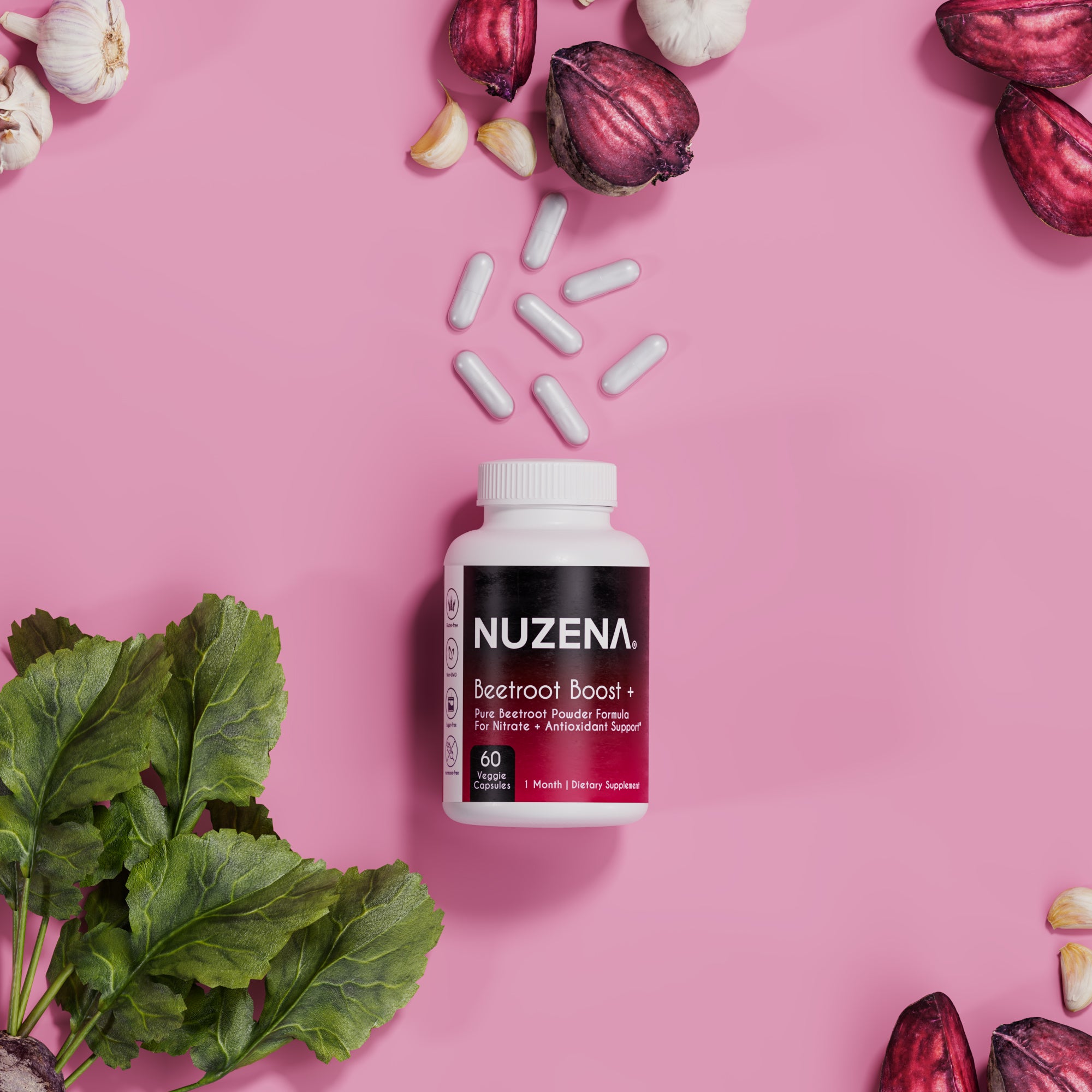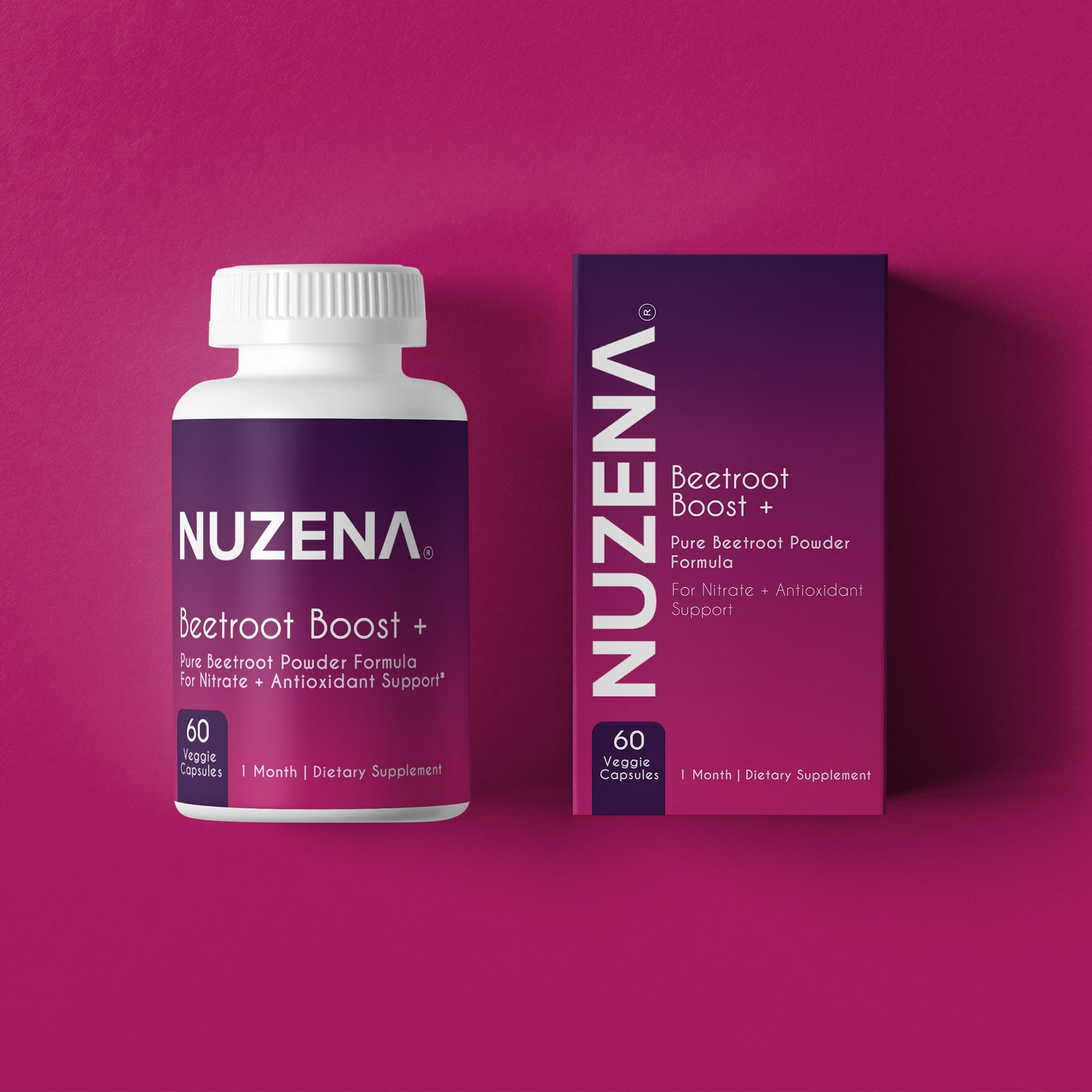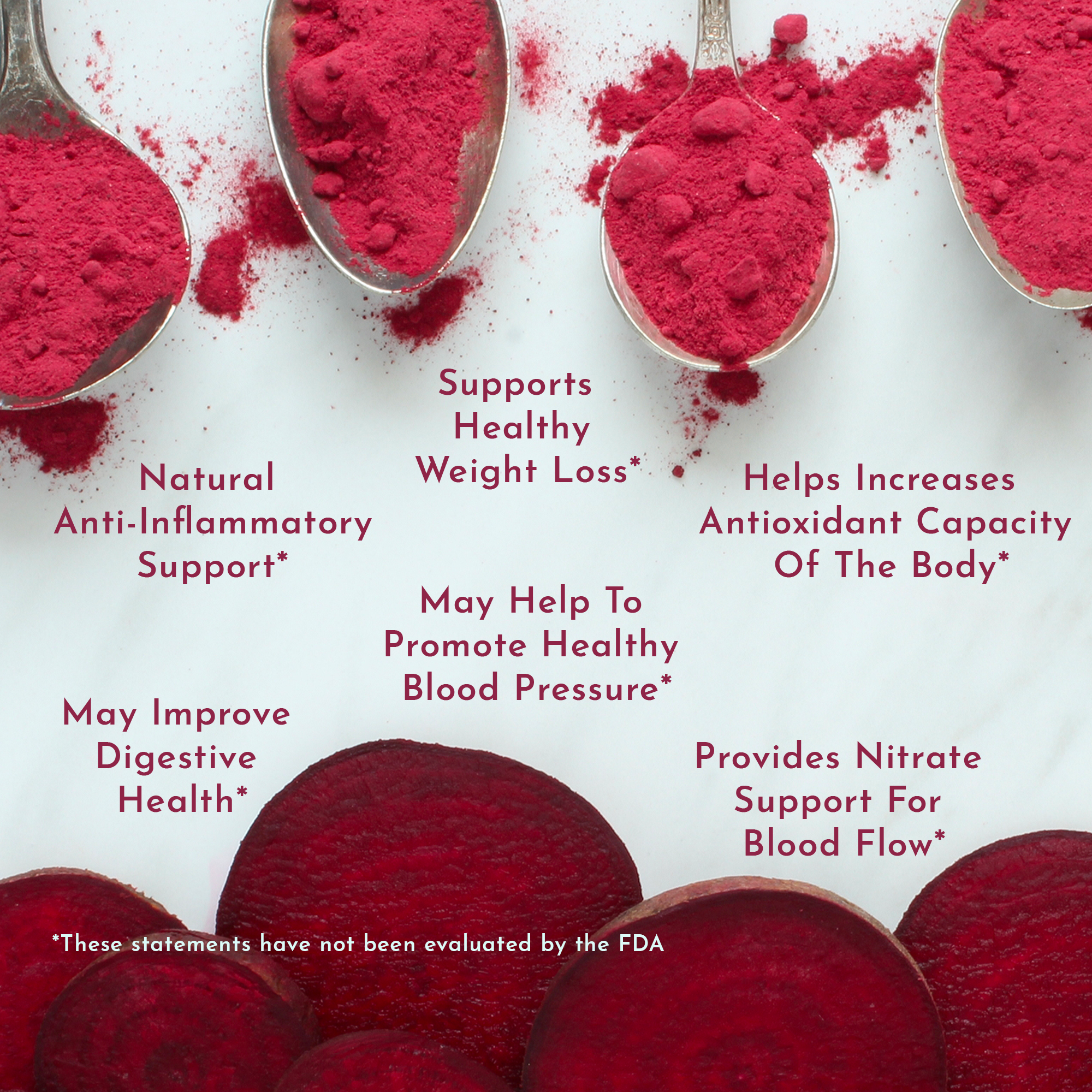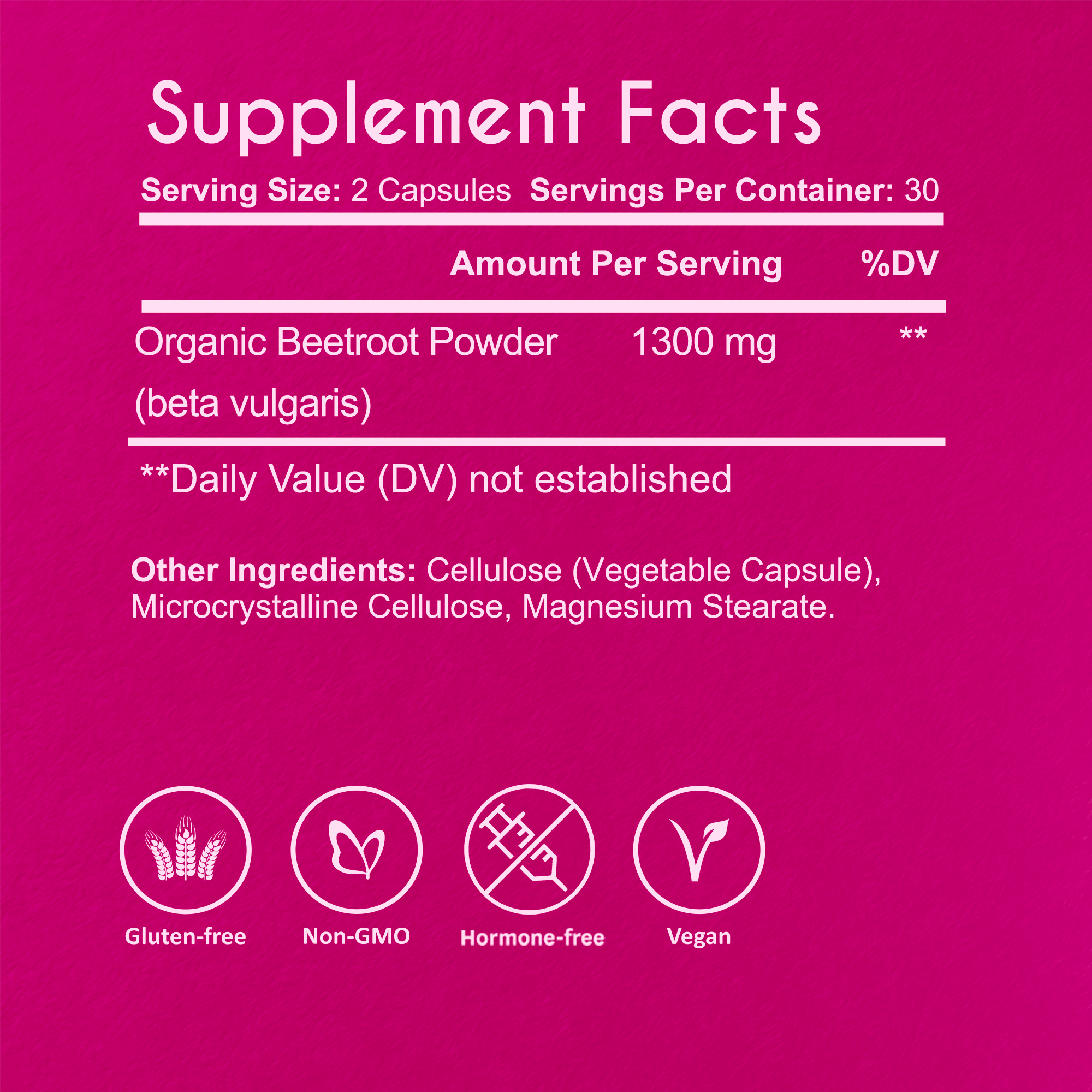 Beetroot Boost +
$35.00
"All the goodness of beets without the mess!"
—Samantha, Nuzena customer
Unlock The Potential Of Beetroot
In A Convenient Capsule
Beetroot Boost + provides natural support to promote healthy blood pressure, healthy weight loss, natural anti-inflammatory, increased antioxidant capacity of the body, improved digestive health, and provides nitrate support for blood flow. 
TRY RISK FREE TODAY WITH A 30 DAY MONEY BACK GUARANTEE